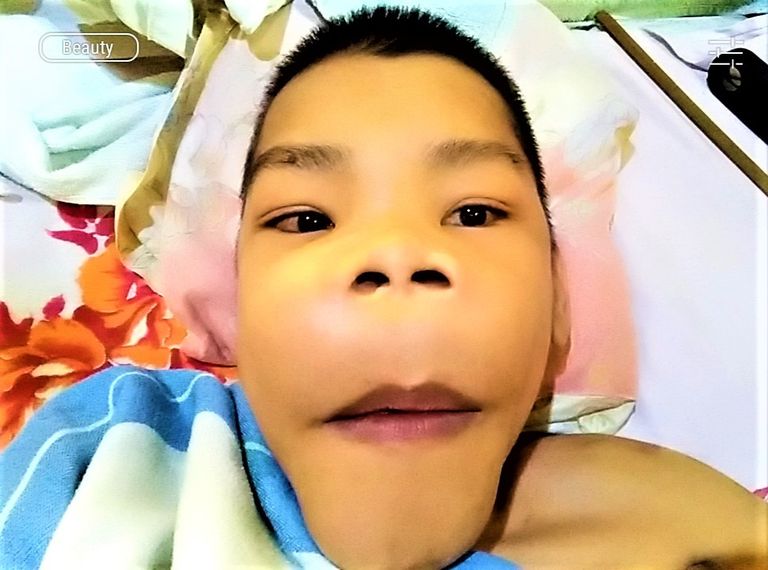 »»————-————-——-—- ༻✦༺ -———-————-————-««
I now am experiencing these prickling sensations in my skin like sometimes things are crawling or like a spider's web or a fine strand of hair or cloth is caught up on it. It would be odd if the cause was a high elevation of phosphorus because I haven't changed my diet even though I relatively eat more lately which is a non-issue for me because I still take my Renvela or phosphate binder medication.
Then I also have this uncomfortable feeling in my guts or intestines after I paused taking my Gabapentin so that I would curve my constipation issue for that matter. I failed to take just a low dose of Gabapentin yesterday and today which is why maybe I am experiencing these gut disturbances.
But my skin sensations are starting to annoy me, my skin is not itchy even though I really have to scratch a bit to relive that weird sensation that I am getting now especially with these muscle twitches that I am experiencing as well.
It really suck because it is uncomfortable, it is not to really live your life with these kinds of abnormal sensations in your body.
Thanks for reading. :D
Deutsch (German) Translation:
Ich erlebe jetzt dieses Kribbeln in meiner Haut, als ob manchmal Dinge krabbeln oder wie ein Spinnennetz oder eine feine Haarsträhne oder ein Stoff sich darauf verfangen hat. Es wäre seltsam, wenn die Ursache ein hoher Phosphorspiegel wäre, weil ich meine Ernährung nicht umgestellt habe, obwohl ich in letzter Zeit relativ mehr esse, was für mich kein Thema ist, da ich immer noch meine Renvela- oder Phosphatbinder-Medikamente nehme.
Dann habe ich auch dieses unangenehme Gefühl in meinen Eingeweiden oder Eingeweiden, nachdem ich die Einnahme meines Gabapentins unterbrochen habe, damit ich mein Verstopfungsproblem kurieren würde. Ich habe gestern und heute nur eine geringe Dosis Gabapentin versäumt, weshalb ich möglicherweise diese Darmstörungen habe.
Aber meine Hautempfindungen fangen an, mich zu nerven, meine Haut juckt nicht, obwohl ich wirklich ein bisschen kratzen muss, um dieses seltsame Gefühl wiederzuerleben, das ich gerade mit diesen Muskelzuckungen habe, die ich auch erlebe.
Es ist wirklich scheiße, weil es unangenehm ist. Es geht nicht darum, sein Leben mit diesen abnormalen Empfindungen in Ihrem Körper wirklich zu leben.
Danke fürs Lesen.
»»————-————-——-—- ༻✦༺ -———-————-————-««
─=≡Σ((( つ•̀ω•́)つLET'SGO!
▂▅▇█▓▒░ ⎛⎝(•̀ ‿•)⎠⎞░▒▓█▇▅▂