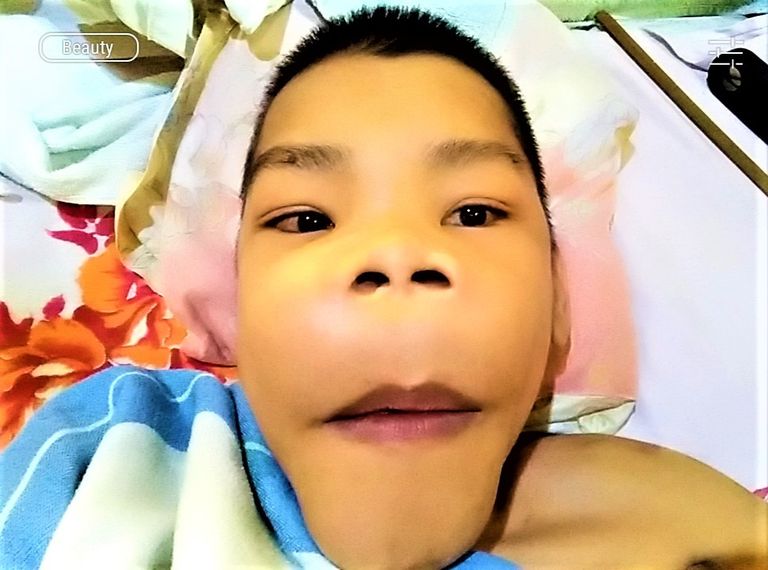 »»————-————-——-—- ༻✦༺ -———-————-————-««
It is a boring life because all I do now is to exist and survive and so I am ready to die already. But I have to do something that would make my parents live in a comfortable house in particular because I know that they are relying on me to do just that.
I am just sad that it had all came unto this, we only have one chance to live in this world but I surely had taken the one bad chocolate from the box. I am now like a prisoner, I can't even go out from my room and join my folks in the living room.
I can never marry and have a family, I never been to a normal work or business. Didn't travelled to a vacation spot or had done adventurous things which I wanted to do. I am envious of normal people. I just wished that I have an access to a button that will reset my life, but there is none so I have to deal with this mess.
For most people that sees me my case is just hopeless, it is bad when almost all around you had lost hope and I feel it even with my nurses and doctors and my family. I just am relying on God's mercy into where he would take my life into.
Thanks for reading. :D
Deutsch (German) Translation:
Es ist ein langweiliges Leben, denn alles, was ich jetzt tue, ist zu existieren und zu überleben, und deshalb bin ich schon bereit zu sterben. Aber ich muss etwas tun, das vor allem meine Eltern dazu bringt, in einem komfortablen Haus zu leben, weil ich weiß, dass sie sich darauf verlassen, dass ich genau das tue.
Ich bin nur traurig, dass es so weit gekommen ist, wir haben nur eine Chance auf dieser Welt zu leben, aber ich hatte sicherlich die eine schlechte Schokolade aus der Schachtel genommen. Ich bin jetzt wie ein Gefangener, ich kann nicht einmal aus meinem Zimmer gehen und zu meinen Leuten ins Wohnzimmer gesellen.
Ich kann nie heiraten und eine Familie haben, ich war nie in einer normalen Arbeit oder einem Geschäft. War nicht an einen Urlaubsort gereist oder hatte abenteuerliche Dinge getan, die ich tun wollte. Ich bin neidisch auf normale Menschen. Ich wünschte mir nur, dass ich Zugang zu einem Knopf hätte, der mein Leben zurücksetzt, aber es gibt keinen, also muss ich mich mit diesem Chaos auseinandersetzen.
Für die meisten Leute, die mich sehen, ist mein Fall einfach hoffnungslos, es ist schlimm, wenn fast alle um Sie herum die Hoffnung verloren haben und ich spüre es sogar bei meinen Schwestern und Ärzten und meiner Familie. Ich verlasse mich nur auf Gottes Barmherzigkeit, wohin er mein Leben führen würde.
Danke fürs Lesen.
»»————-————-——-—- ༻✦༺ -———-————-————-««
─=≡Σ((( つ•̀ω•́)つLET'SGO!
▂▅▇█▓▒░ ⎛⎝(•̀ ‿•)⎠⎞░▒▓█▇▅▂