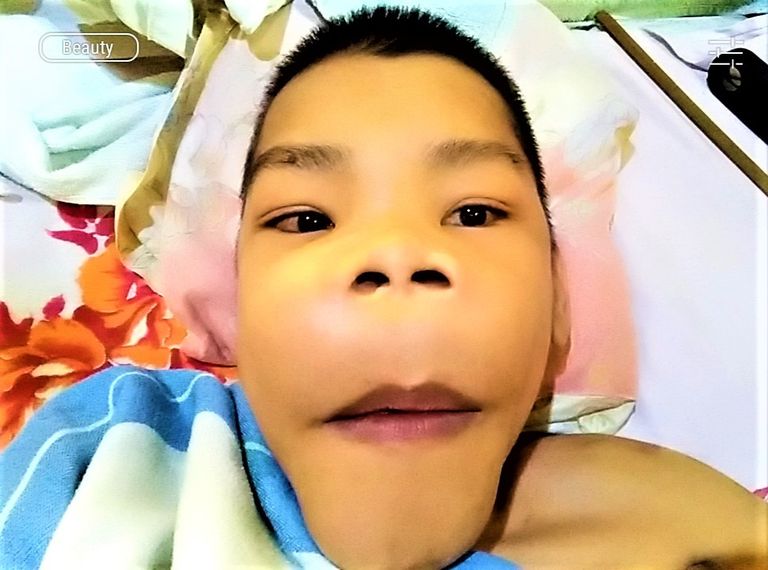 »»————-————-——-—- ༻✦༺ -———-————-————-««
I have a bad teeth, the first one had rotted unto the gum line but didn't reached the root where the nerves are. The same with the other one but it still has about 25% of it sticking out while my one upper molar tooth had chipped while I am eating a hard pork rind.
It is not that the pork rind was hard enough but my teeth in general was themselves weak which had weakened because of my osteoporosis due to my chronic phosphorus-calcium imbalances.
My left front incisor also had rotted and these mentioned teeth went first to rot extensively before the original one, the one in my left jaw which many years ago I planned to get treated to the dentist but because I have no money it was all set aside until my set of teeth had parted because of my Leontiasis, again due to my being a long-term dialysis patient.
Then I stopped brushing my teeth for more than a year because my gums are bleeding when I brush them, it was hideous. It is not a good idea because it just resulted in a rotted teeth.
I used to have a sweet smile, good set of teeth, they are complete except for one molar which has a little cavity. Now I am observing my teeth, they are bad-looking really that I can't even look at them in the mirror plus this hesitation to visit the dentist because of my overall appearance, I just wished that I can evaporate already because even my teeth are giving me this problem and soon I guess I burden once again to my pockets.
Thanks for reading. :D
Deutsch (German) Translation:
Ich habe schlechte Zähne, der erste war bis zum Zahnfleischrand verrottet, aber nicht bis zur Wurzel, wo die Nerven sind. Das gleiche mit dem anderen, aber es ragen immer noch etwa 25% davon heraus, während mein oberer Backenzahn abgebrochen war, während ich eine harte Schweineschwarte esse.
Es war nicht so, dass die Schweineschwarte hart genug war, aber meine Zähne waren im Allgemeinen selbst schwach, was aufgrund meiner Osteoporose aufgrund meines chronischen Phosphor-Kalzium-Ungleichgewichts geschwächt war.
Mein linker vorderer Schneidezahn war auch verfault und diese erwähnten Zähne verrotteten zuerst stark vor dem ursprünglichen, dem in meinem linken Kiefer, den ich vor vielen Jahren beim Zahnarzt behandeln lassen wollte, aber da ich kein Geld habe, wurde alles beiseite gelegt bis sich mein Gebiss wegen meiner Leontiasis gespalten hatte, wiederum weil ich Dauerdialysepatient war.
Dann habe ich über ein Jahr mit dem Zähneputzen aufgehört, weil mein Zahnfleisch beim Zähneputzen blutet, es war scheußlich. Es ist keine gute Idee, weil es nur zu faulen Zähnen geführt hat.
Früher hatte ich ein süßes Lächeln, gute Zähne, sie sind vollständig bis auf einen Backenzahn, der eine kleine Höhle hat. Jetzt beobachte ich meine Zähne, sie sehen wirklich schlecht aus, dass ich sie nicht einmal im Spiegel ansehen kann plus dieses Zögern, den Zahnarzt aufzusuchen wegen meines Gesamterscheinungsbildes, ich wünschte nur, dass ich schon verdampfen kann, weil sogar meine Zähne gibt mir dieses Problem und bald vermute ich, dass ich mal wieder meine Taschen belastet.
Danke fürs Lesen.
»»————-————-——-—- ༻✦༺ -———-————-————-««
─=≡Σ((( つ•̀ω•́)つLET'SGO!
▂▅▇█▓▒░ ⎛⎝(•̀ ‿•)⎠⎞░▒▓█▇▅▂