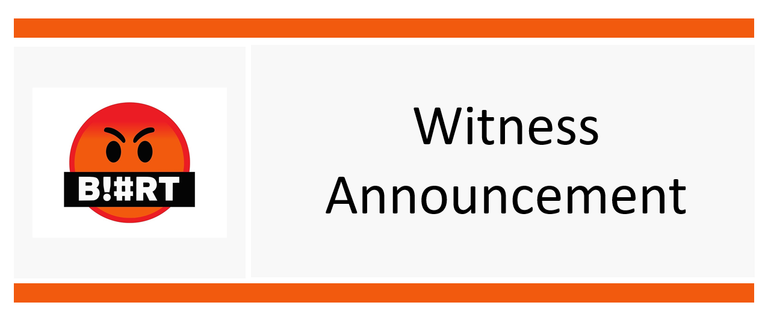 Hello Blurt World,
This is my official announcement as a Blurt Witness
Who I am
With several years of experience in Blockchain-based content platforms, I finally established a witness node here on Blurt. Introducing myself, I am a DevOps Engineer in the profession who is living in Sri Lanka. Proudly, I am the very first witness who joined the chain from Sri Lanka.
In my history, I encourage people on 2 main things, the first one is building power, and the second one is quality content. I initiated the Blurt Powerup Day with the intention of encouraging people to powerup in a competitive manner. I am so eagerly waiting to see how the first #bpud will happen in February and improve the process according to experience.
I highly appreciate quality content writers who add value to the platform while committing to the activeness of the community. In the future, I am thinking to expand my own community in steemit to Blurt.
Node Specification
CPU : 2 x 2.6 GHz
RAM : 8GB
Storage : 80 GB SSD (upgraded to 5X faster)
Bandwidth : 16 TB
Witness Properties

Voting Witnesses
If you think that I am someone worthy to receive your witness vote, please visit https://blurtwallet.com/~witnesses and add vote to @randula

Finally, I must thank @zahidsun, @ayram, @kentzz001, balvinder294 and all others for supporting me during the setup process.
---