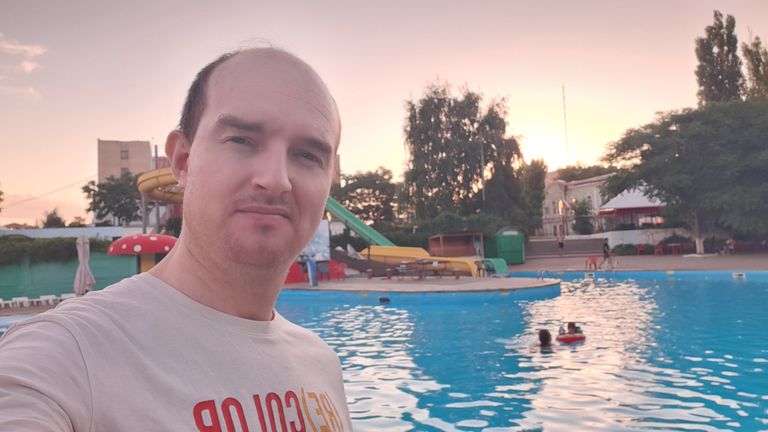 Today along with my wife and son we went to a little trip.
That was a little town where I studied.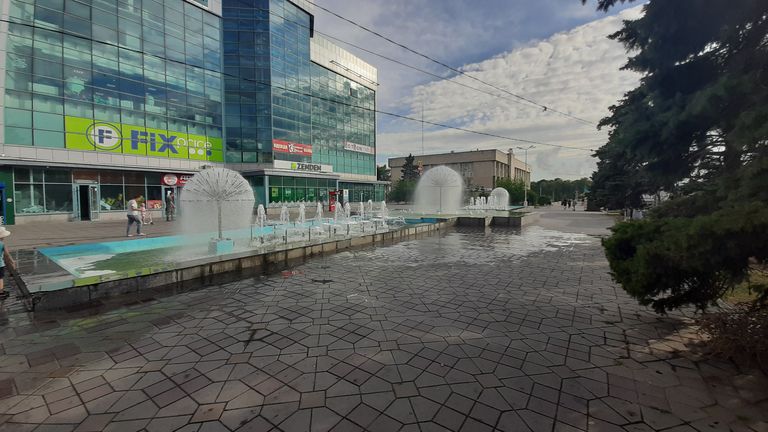 I liked those fountains in the centre.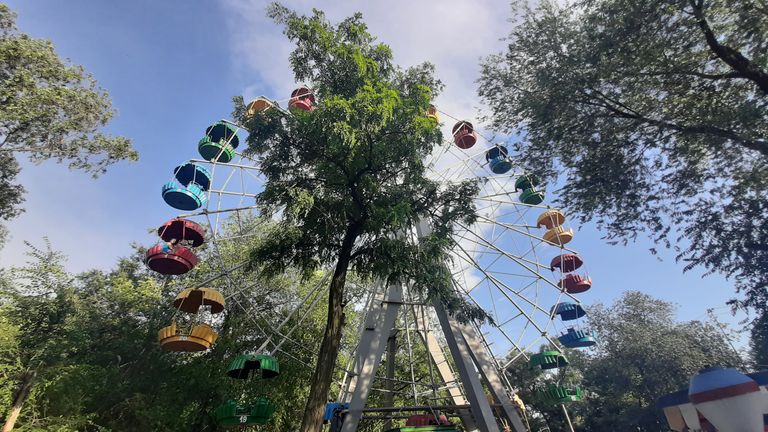 We took a ride on that fun wheel.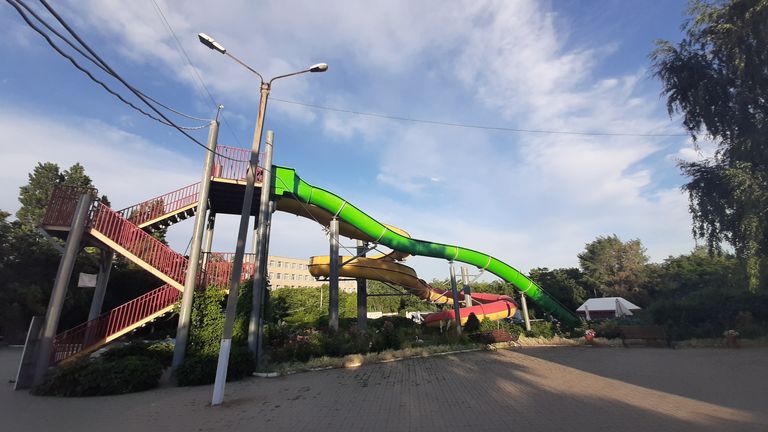 Then we went to an aquapark.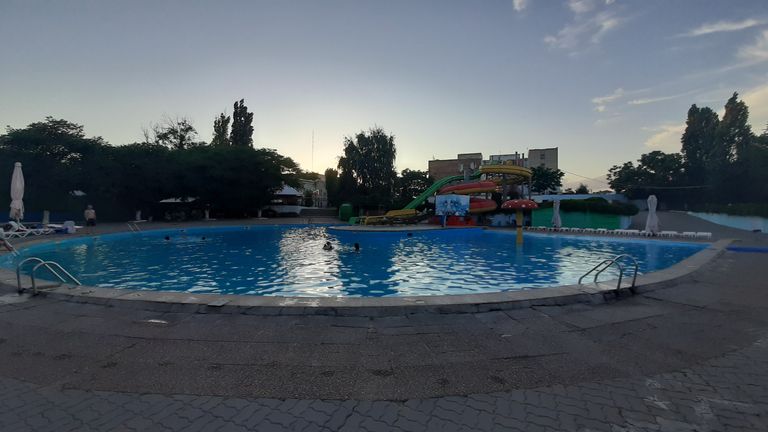 Then we swam in that swimming pool.
That was a very cool day.
I love travelling with my family.
---