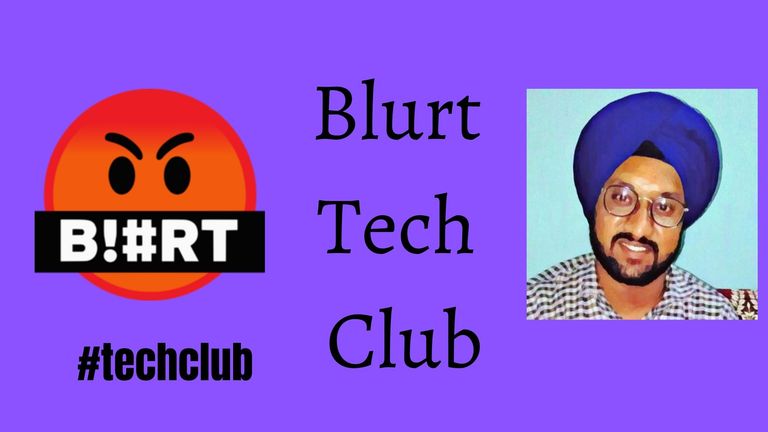 Dear Guests welcome to Tech Club
As discussed in my previous post you can check, I have mentioned about starting a club for tech discussions other than general inspired from @double-u
https://blurt.blog/techclub/@tekraze/announcement-of-tech-club-with-hashtag-techclub-or-devlog-12-or-22-nov-2021
check last edition here https://blurt.blog/techclub/@tekraze/tech-club-1-or-24-7-or-just-for-tech-discussions-or-27-november-2021
The normal conversations will still happen on Sundays at PUB but for friday/saturday we will have this Tech club going. I once again welcome you all to join and invite your friends here.
For the start, I will keep a few categories
Note: The content may increase and loading may be slow, so access the specific category by clicking the specific link to open directly.
Here you can have normal conversations about what you doing and interact with other persons.
Here you can share about projects you currently working with, any collaborations you looking for, or any interesting project the club members should know.
Here you can share any tech news, updates from blurt or around the world you explore. It can be about a blockchain, a website/app, or any gadget. But don't try to spam with links. Just add what you find organically.
As you all may be techies, but some people on blurt are not. So, try to share blogs you read, any books which the other people can do read. Let's create digital literacy and extend programming literacy. A person may not be able to code, but he can be able to read the code.
I will modify categories if we miss any next week.
What I am currently doing other than blurt
Blockchain research
In my main company, where I do work, we are planning to build something with crypto, basically web3 as we were only doing web2 developments. And I am the only one on the team, who is always looking up to learning new things. So, I am exploring blockchain, since I joined the Akash.net team as an insider, and blurt team as a blogger.
This week I learned how to min an NFT token and let a user mine it.
Here is my tweet for the same