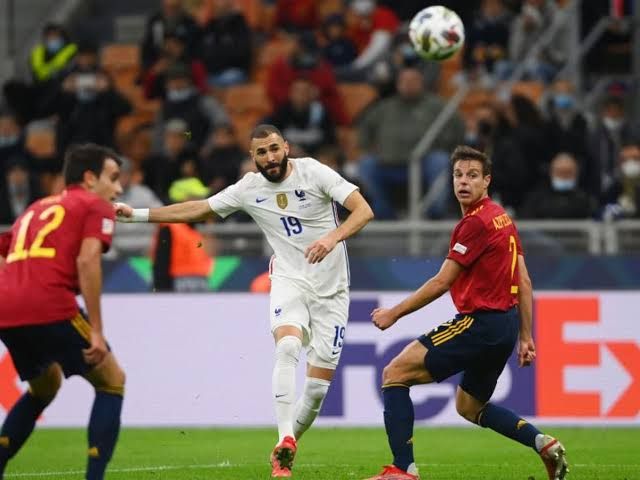 It was a perfect final match between France and Spain. Both team played well but at last France was able to end the match from ahead. They won the match by 2-1 goal even Spain lead first. Orayzabal goaled for Spanish. On the other hand Benzema and MBappe set the ball to Spain's net for France.
This was a big achievement for France international football team. They are the world champion now. But they had to leave Euro 2020 soon after a tragic defeat when Kylian Mbappe missed the penalty. Many criticised Dechamps for his tactics. France football team is very rich by player. They have enough good players even in their bench. So it was very tragic to see the departure of France from Euro 2020 so soon. But now they become able to win another trophy. They are now the champion of UEFA Nations League. It is also a good achievement for them. I was totally fascinated to see performance grom Benzema and Loris. They were too good in this match.
On the other hand, it was another falling of Enrique's Spain. They had to leave Euro 2020 from semi-final after loosing the game with Mancini's Italy. But they took the revenge of that defeat in this Nations League defeating Italy in semi-final. Spanish side was too optimistic to win this final with young generation. But Enrique has failed to gain it again. Though Spain lost the match, I had been fascinated to see their playing style. I always like Enrique's tactics. He was my favourite coach in Barcelona after Guardiola. Now he is handling Spain national team. I become also happy to see his technique in Spain team. Anyway best luck of Spain for next time. Congratulation! France national team.
Thanks to everyone for visiting me. Stay tuned.