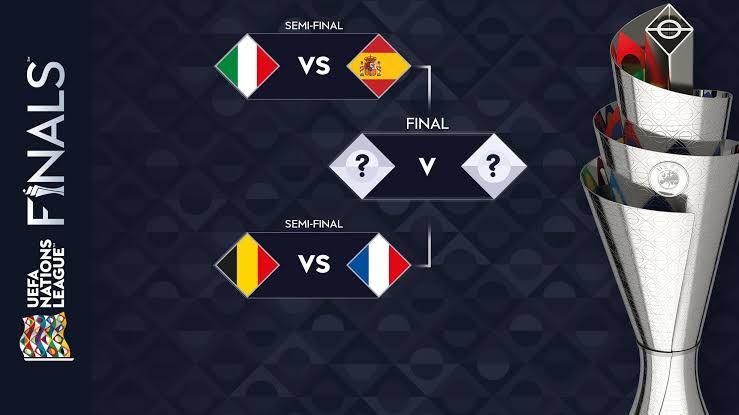 I think any international football competition in Europe is considered as the best after FIFA World cup. There are many reasons for that. From Europe, there are more country to join in world cup. And also they are now the most strongest teams if we compare them to countries from other continents. When I see any European international football competition, it seems to me as if I am seeing a mini world cup competition. So I alwayd have a deep and strong focus on European football competition, both international and club.
Noe there are going semi-final matches of European Nations League. Four team has gone to semi-final. They are Spain, Italy, France and Belgium. To say more that Italy is the champion of last Euro tournament, Spain is one of the semi finalist. And unfortunately Belgium wss kicked out from quarter final and France from round sixteen. Though I was highly hopeful for Belgium and France then. The both team had enough ability to go at least at semi-final stage of that tournament.
Anyway the four teams are now at semi-final stage of European Nations League. Tonight there will be held the first semi-final match between Spain and Italy. They fought for kast time in last Euro cup tournament at semi-final stage. When Italy defeated Spain at penalty shootout. But I think Spain played well in that match. Unfortunately they lost the game. Can Enrique take a revenge of that defeat this time against Manchini? To know it you have to wait some hours.
Another semi-final match will be held at tomorrow between France and Belgium. I am truly supporting Belgium to be a champion. I really want to see a trophy in the hand of Belgium's golden boys. It will be very shocking experience to see the retirement of that golden boys without any trophy.
Thanks to all.