Yesterday I was on a shopping spree, with both my and hubby's bday's approaching I wanted to get somethings for us. After all these are the days we pamper ourself the most. My hubby is not at all a shopping person, even if he comes along then he gets very restless. He wants to go to just one shop and pick up everything. Where as for me it's different, I want to go around all the shops in the city, select and then pick up the best. I avoid taking him along with me, if he is there then I can never buy anything...hehehe. I guess that's what with most of the man.
I went to one of the newly opened and the biggest mall of the city called the "Mall of Oman", In this mall there are shops of many brands, not all, but many of the good brands, so it's easy for shopping. It's a huge place and if one has to visit, there should be ample of time. After finishing all my morning chores, I left by 1 p.m. for shopping, and by the time I finished and came home it was 7 p.m. My husband laughed at me saying did you buy the whole mall, but then I could manage to get just a handful of things.
I also wanted to buy a gift for my hubby for the birthday, but was not sure what to get this time. Had kept my options open to select something from the mall, and I could manage to get something for him which I will share it in my post below.
It's one of the finest mall of the city with a variety of Retail outlets, Restaurants, Food Court area, Cinema theatres and also they have opened a Snow world, just like the Dubai one. It is not yet functional, but will soon be opened for public. I look forward to visiting it once when it starts. It has multiple entry and exit points, though they are not complicated and well planned.
Clicked some random pictures of the mall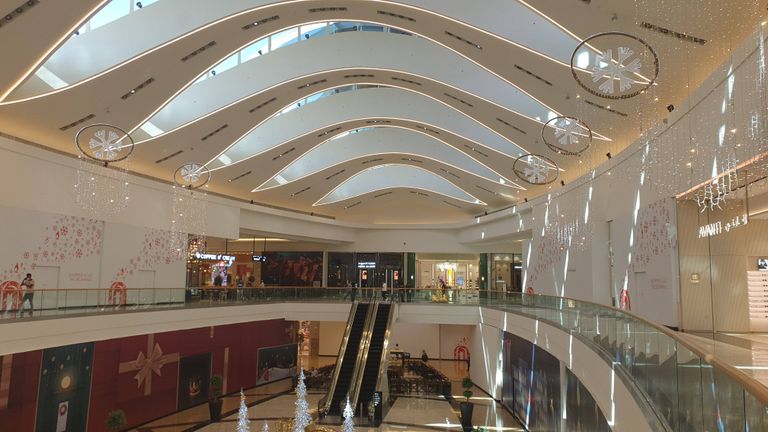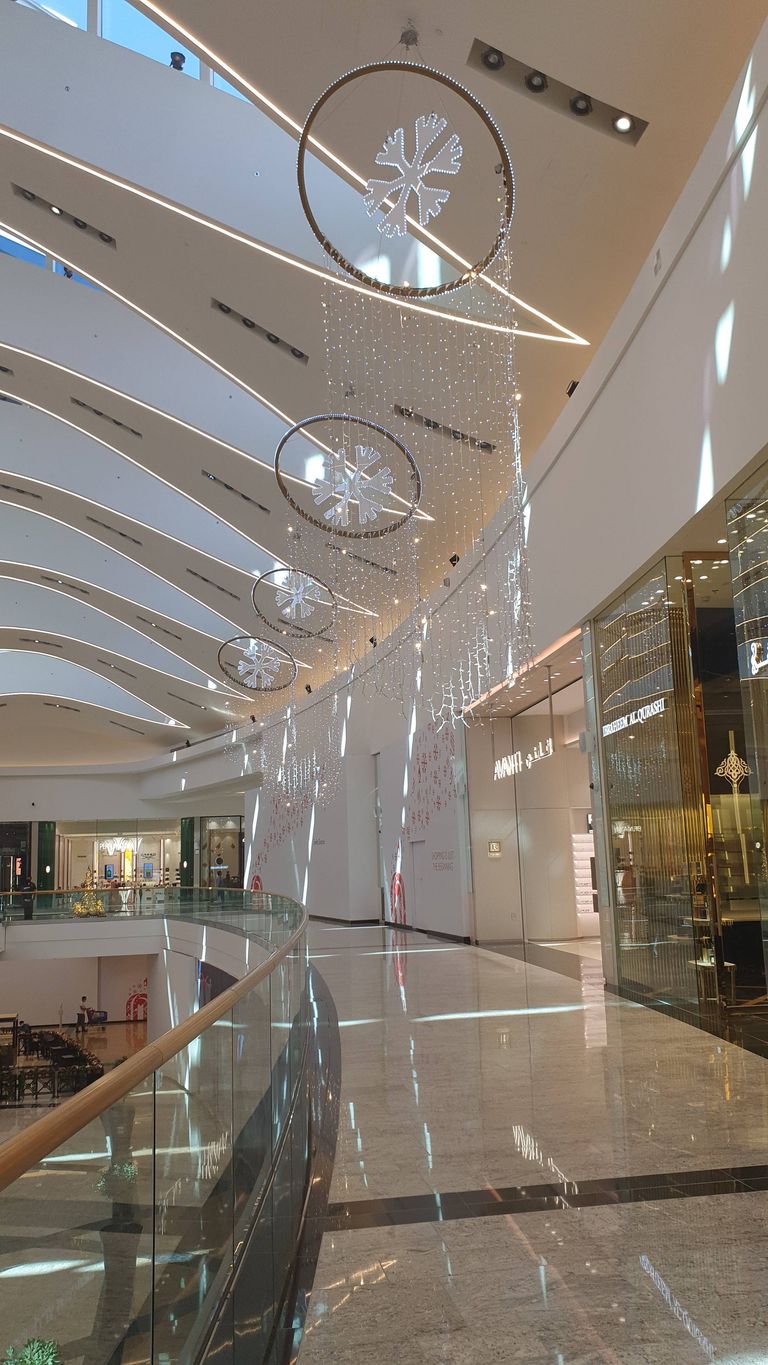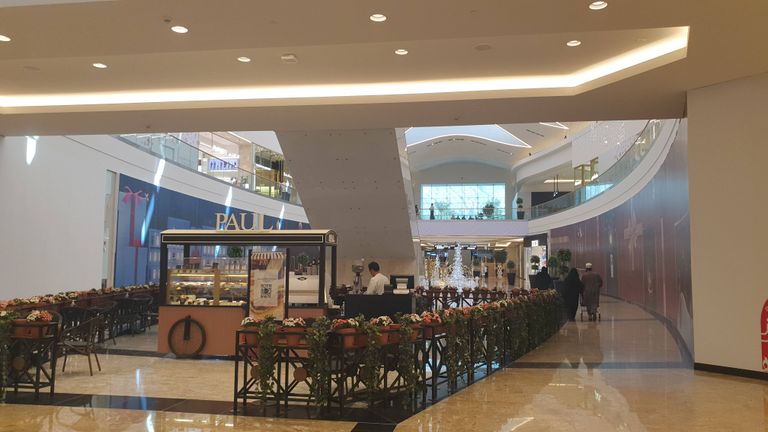 The first Dollar Plus outlet is opened in the city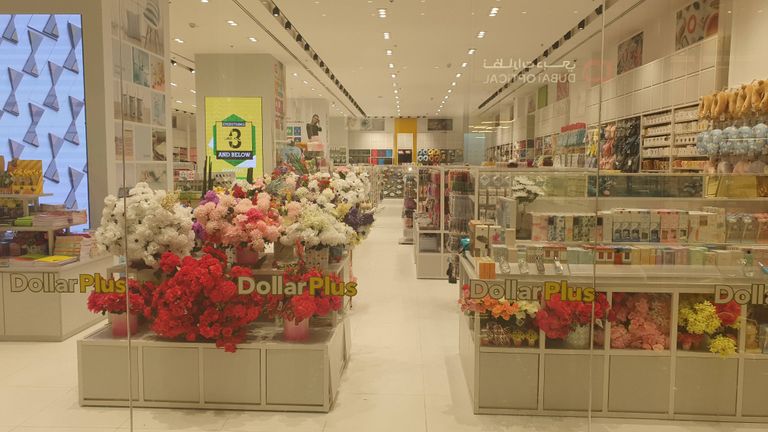 It looks like an endless walk way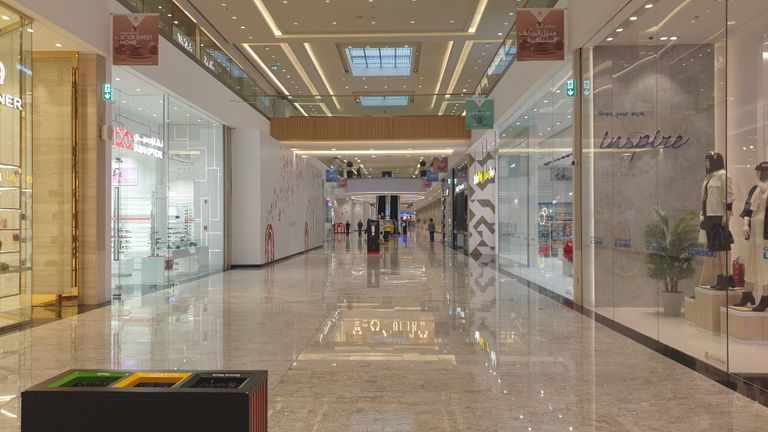 They have some light decors in the walk way, which are quite attractive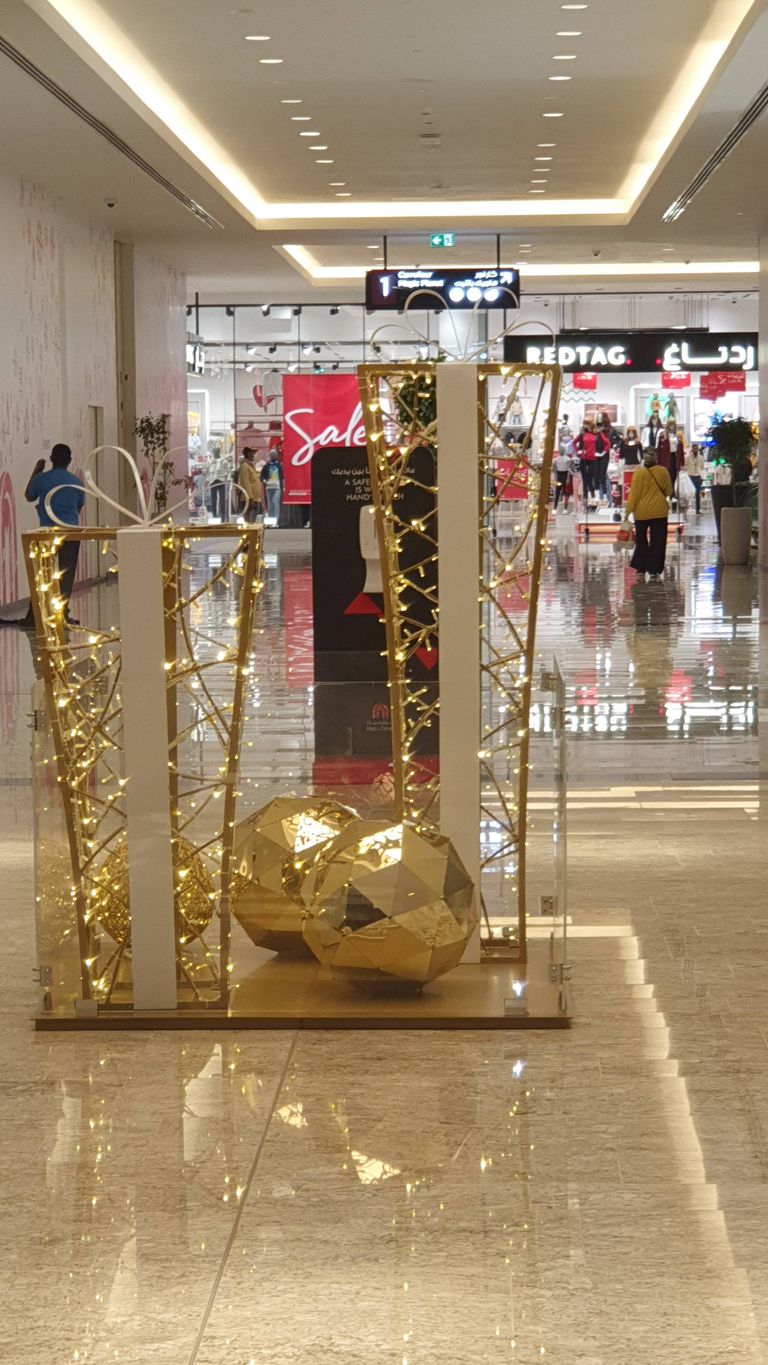 Seems like they have still not removed the Christmas decor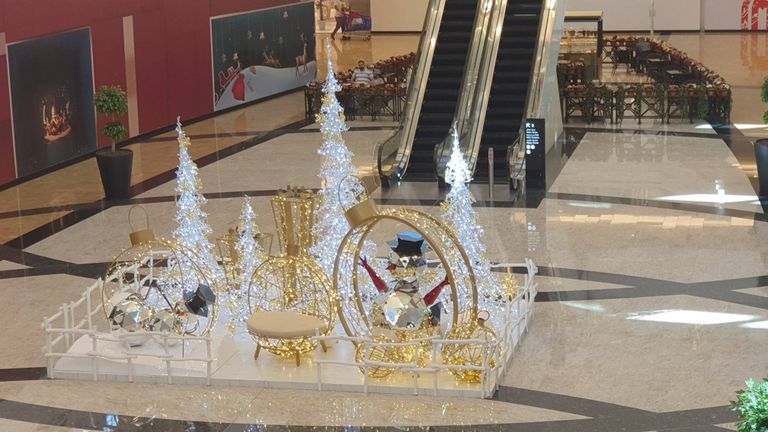 I could manage to get all that I had in mind, specially hubby's bday gift. I bought a perfume for him. It is one of the finest perfumes, called Amouge, the top of the line. My hubby wanted to get this one since a long time, but it is very expensive so he was pushing it. Since it's his special day, I decided to gift him. I am going to surprise him on the 4th on his birthday with this gift. I am sure he is going to love it. Along with the perfume, I also bought one Polo leather belt for him. The belt is more of a utility. I am so happy with all my shopping...hehehehe....just feeling excited like a small child. After a long time I went shopping and had a wonderful time with my self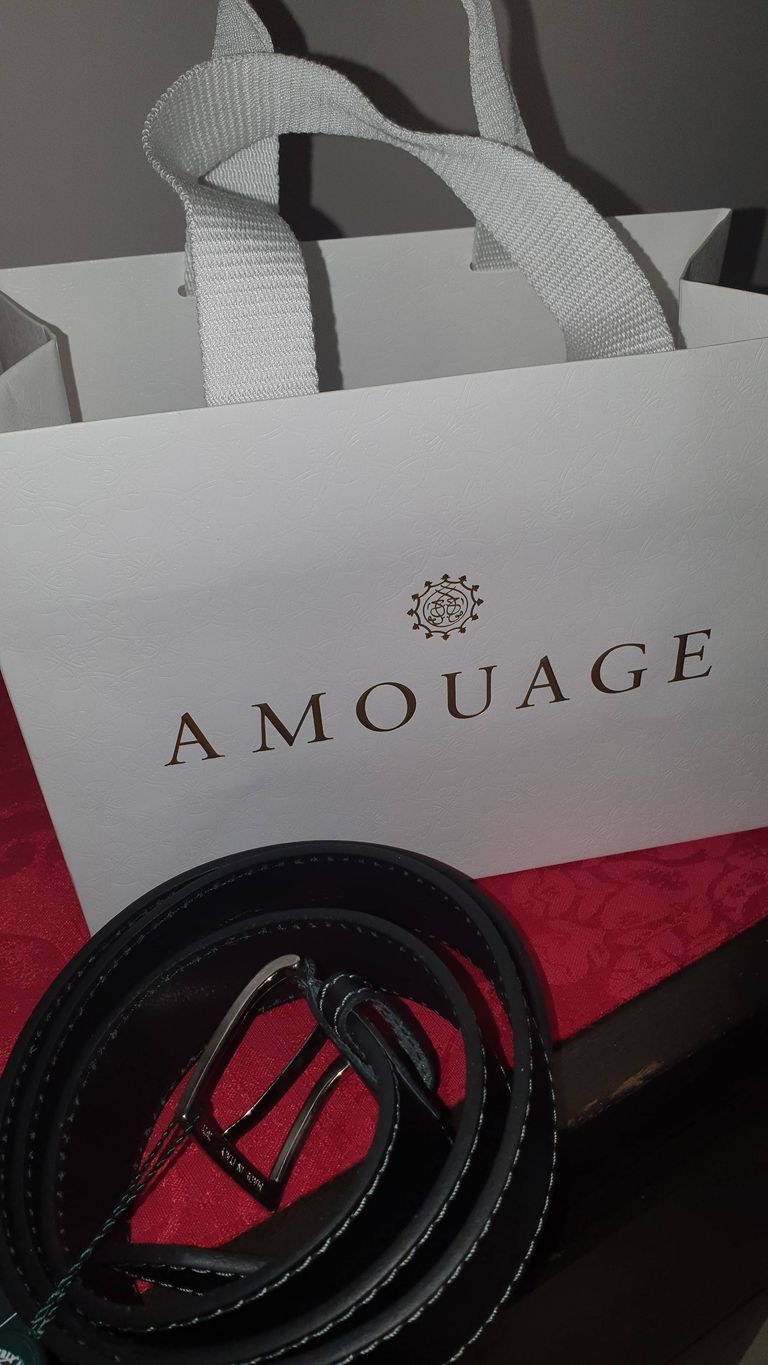 Happy and contended with my shopping :-)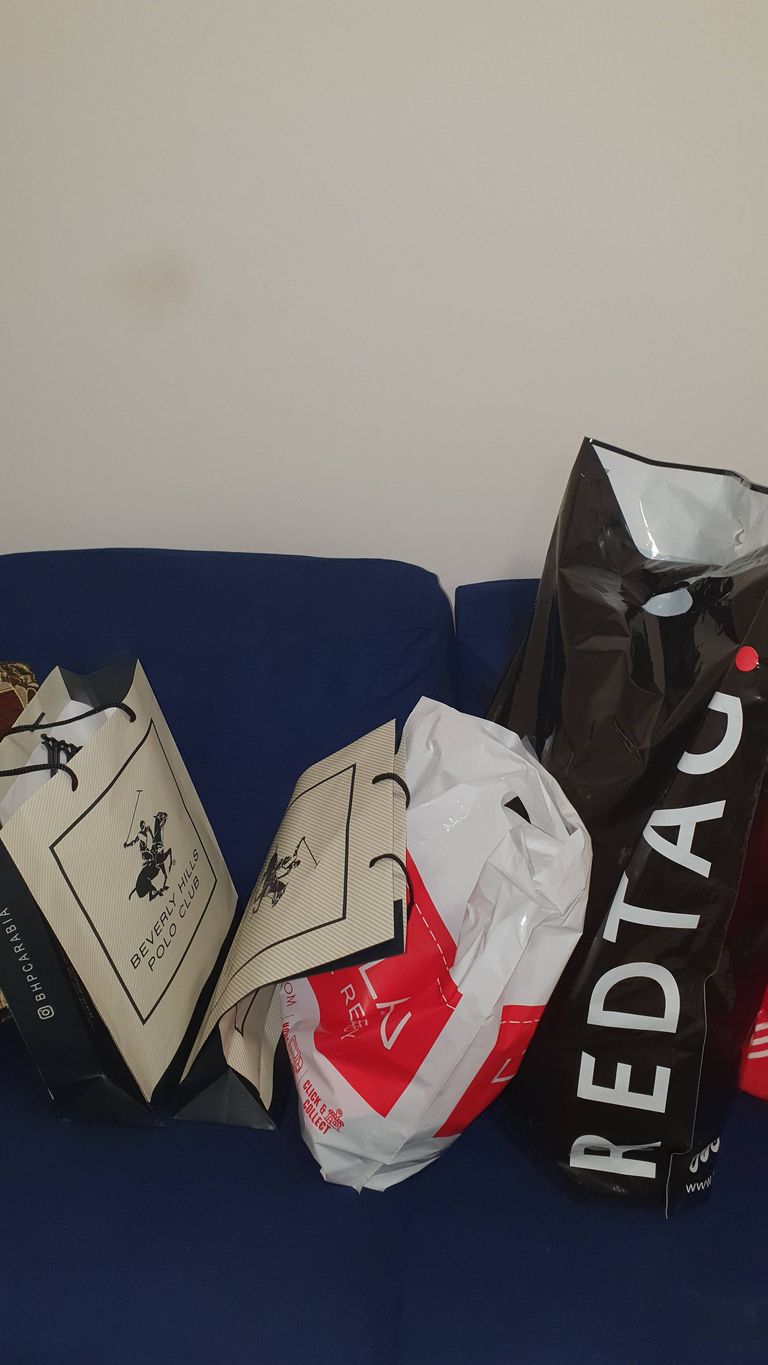 Along with some clothes I bought these sunglasses for self. I love them so much, they look pretty cool. I am excited to use them.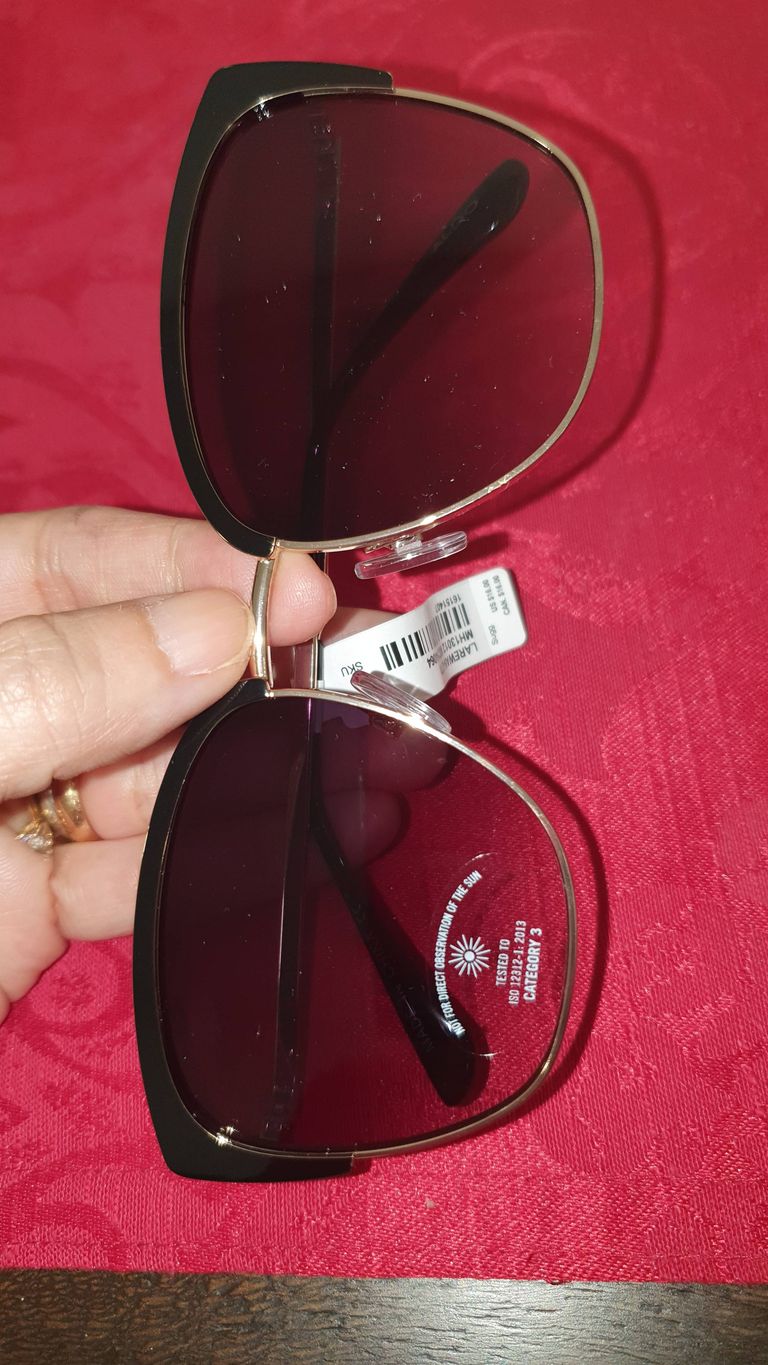 It's a happy weekend for me, tonight I am going out camping with friends, I will share the story tomorrow with you all. Till then happy weekend to all.
Thank you for visiting my blog. 👼🏻👼🏻💖💖🌹🌺🌸




"Unlimited Abundance, Blissful Happiness and Unconditional Love"