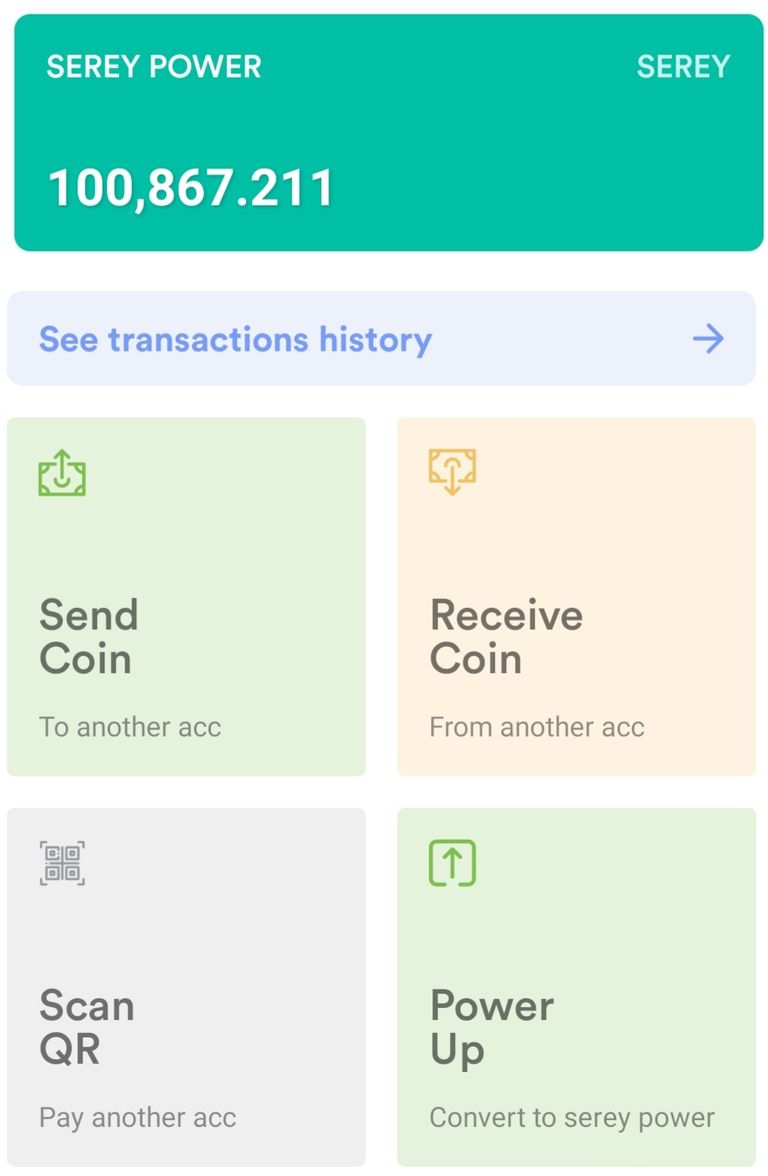 Even one year ago, I didn't know about serey. I didn't hear the name. But I work on different blockchain social media platform from the November of 2017. I worked on other platforms like serey. I still work there alongside serey. There I have both negative and positive reactions while working. But I have all positive reactions about serey since I started my journey on serey. After joining I always on the way to go ahead on serey with some struggles also. But I never became disappointed or demotivated to work on serey. Today is a special day for me on serey. Because I have reached my goal to acquire 100k serey power here on this platform. So I am very happy today. And I have decided to say all about my journey on serey today at my best.
It was at the end of last year. I started to work on a new platform just three months ago from then. There was a Bangladeshi community on that platform. Once I joined in a hangout on that community and after the hangout one of the users named Yeasin text me and told about serey. He asked me if I wanted to serey or not. I told that I would make a review on serey and informed you. First I read the white paper of serey and then I visited the official serey site. Then there was a few users to post. I can still remember that I saw the last post was 4 hours ago. It was not good. But suddenly a thought crossed my mind. As there was a few members, so the vote value was bigger. So if I share my article here then I can earn more serey coin than I expect.
But I had no options then to know about voting value. Then I visit the trending page. I was fascinated to see the reward of every post. It was much more. Moreover, I was informed that serey was already listed in an exchange and more were on the way. To say more, allowing cross posting pushed me to join on serey.
Thinking all about that I decided to join on serey. But didn't know anything how to join. Then I asked brother Yeasin to help me. He was a very kind man and was in serey team. He gave me a youtube video about how to open serey account. I completed all deeds and they told me to wait 72 hours. But in this fixed period I didn't get any confirmation. Then I told them in a discord channel. And they verified me instantly. I can still remember that day when I got my password of serey. It was 04 December, 2020.
I made my introduction post. As I worked on such platform before, so I had to face a little problems. But the more fascinating things was that whenever I fell in problems brother Yeasin helped me a lot. His serey account username is opsin.
But it was a matter of fact that I had to leave internet for two months when it was the middle of January this year. I earned only 5k serey power till then from only 8 post. I returned on serey just after two month later. It was March in this year. I suddenly noticed that the active users are increasing day by day. So I boosted my work speed on serey.
I know power is the most vital factor on any blockchain. So I decided to make my power bigger. But I have not enough money. So there were only one way for me to gain more power. And it was earning serey power by posting. And I took this way. I started to post regularly on serey and getting too much serey. I earned so much per post that was unbelievable. I never got so much reward from any other platform.
Then it was about May in this year. Brother Yeasin told me to work some for serey. I did that and got some payment for that. I took almost 8.5k serey power from that project. Anyway today I have total 100k serey power. It is good achievement for me as I think.
Now I want to say something about the project serey. It is very easy to understand that every project that stand now after solving the problems of previous project. Serey also did such. It has updated plan than any other blockchain social media project. And we are seeing this progress of serey. It is all for better planning. So I have decided to work more on serey and serey is now my first choice. Though serey must go longer way yet, l believe serey must be able to go.
As serey is still giving more opportunities to you to be stale more, then it is high time to work on serey. You won't get so more opportunities on other platform like serey. So come on serey and work here. It will give you more in future.
Thanks to all of my mates on serey. I can't go so long path without you all. And I still want you to stay beside me as we must go longer way.