Israeli authorities refuse to grant licenses to Palestinian water authorities to operate freely in areas under complete Israeli security control.Ramallah, Occupied West Bank – As Palestinians suffer through severe water shortages in the searing summer, illegal Israeli settlers nearby enjoy unlimited quantities not only for drinking but to fill swimming pools, irrigate crops, and wash their vehicles.
Black-and-white water tanks are ubiquitous on the roofs of Palestinian homes across West Bank cities and towns, to be filled when their water taps literally run dry for weeks at a time.In contrast, such tanks are rarely seen in the neighbouring settlements because water is available around the clock and is never shut off because of "shortages".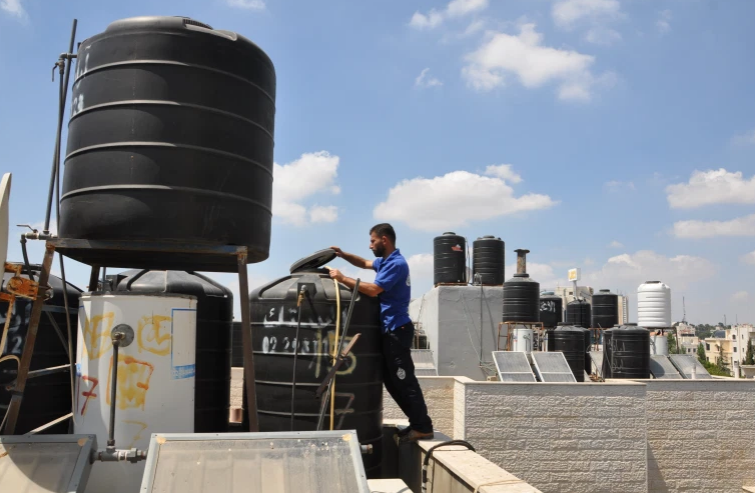 image
The Israeli authorities refuse to grant the necessary licenses to the Palestinian water authorities to operate freely in the areas classified as C and under complete Israeli security and administrative control, whether drilling additional wells or installing booster pumps.
Israel directly controls 85 percent of water resources in the West Bank and has a say in how the rest is distributed, Palestinian officials told Al Jazeera. The Palestinian Authority, meanwhile, is seeking Israeli licenses to dig additional wells in the West Bank to fill the enormous need for more water.
Adel Yassin, director-general of strategic planning at the Palestinian Water Authority, told Al Jazeera the Israeli water company Mekorot that supplies the occupied territories controls 42 water wells, 34 of which are located in the Jordan Valley.