Hello Splinterland warriors!
How are you all guys hope you will be blessed and fine here is another post about the Splinterlands game in which i will be sharing the quest rewards of today which is not worth sharing because the league is gold 2 and the rewards are not good but will a card from the death family.
PHANTOM SOLDIER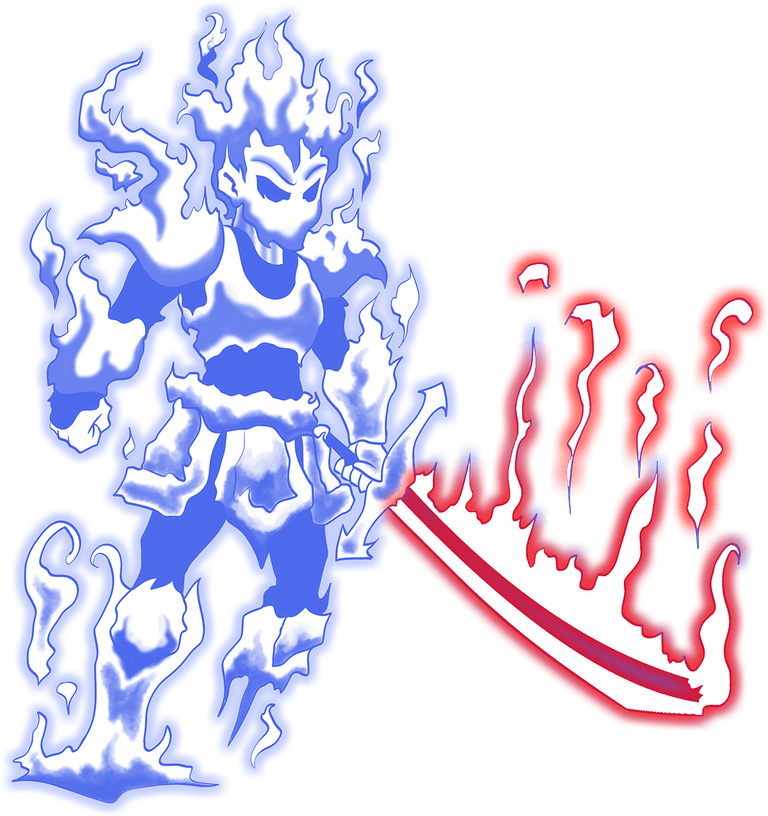 Phantom Soldiers, with their eerie and mysterious dark glow, have been growing in number as more Khymerian soldiers sign the Dark Contract. Their original light has been corrupted; they have been reborn as ferocious warrior mages of the Death Splinter.Splinterlands
PHANTOM SOLDIER is an epic card belongs to the death family and the abilities of this card are flying and silence that you can use in the earthquake ability. However, if you have a summoner of legendary mimosa nightshade that adds void ability to your monsters and remove the healing ability from your opponent monster along with range reducing so beating your opponent will be easily now for you because the abilities are reduce and block by the summoner and this monster that you should use in each and every battle of your death.
Watch the battle here in which i used this card with mimosa nightshade summoner

MARKET PRICE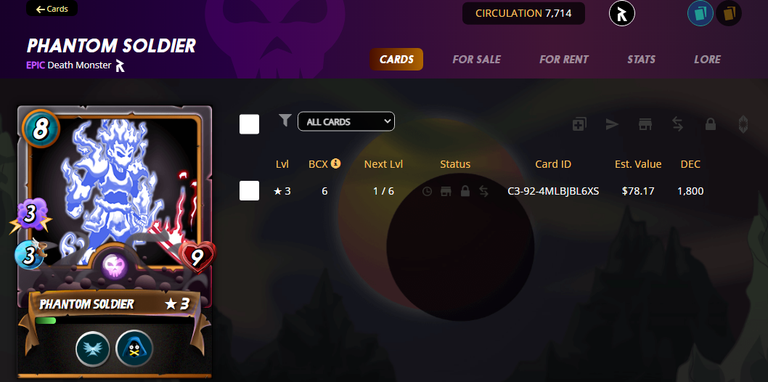 I remember the day when i upgrade this card to level and recently 6 month ago i upgraded this card that i bought nearly with $1 as my brother upgraded this card and he was using this card so he told me so many time to upgrade this card as soon as you can but i am very lazy so i bought it on his advise thank that i bought it on time now it is worth $78 just by holding it for 6 month and turned the $1 to 78 is it not a profitable game ? then why you are thinking yet if you are a new to splinterlands and did not bought the spellbook yet still you a chance to get some good cards and dec tokens just by investing in this game.

QUEST REWARDS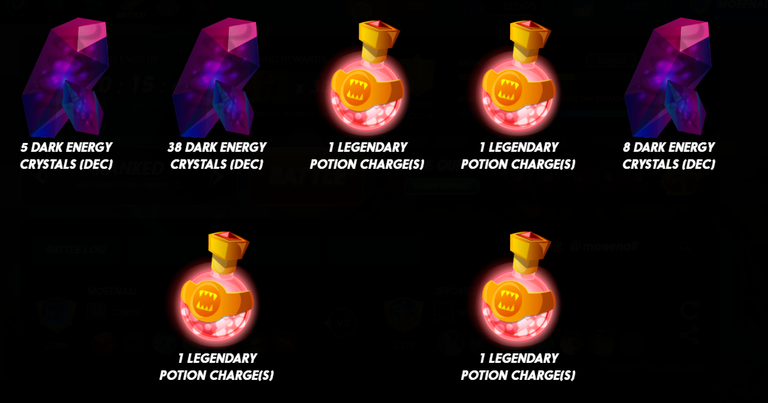 Well, the game is not fine yet andid not slept today now feeling sleepy and also a little headache but i completed the quest for today post that i will share in my post today but unfortunately i lost my rating today and went back to gold 2 and also the rewards i got from today quest is useless that you can see where no cards from the loot chest and only dec tokens with potion charges.

All images are from the Splinterlands website

If you are new to this game then signup here to play the game click here for signup
---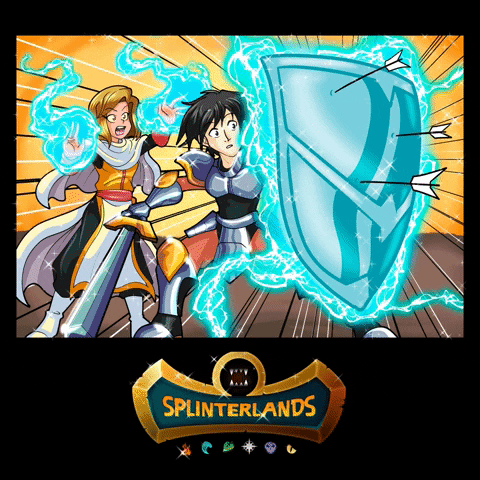 ---
Thanks For visiting my Blog
Best Regards @moeenali