Hello Splinterland warriors!
How are you all guys hope you will be blessed and fine here is another post about the Splinterlands game in which i will be sharing the quest rewards of today along with the new reward cards that i got from the quest rewards and also will be sharing the SPS Rewards and league advancement.
PELACOR MERCENARY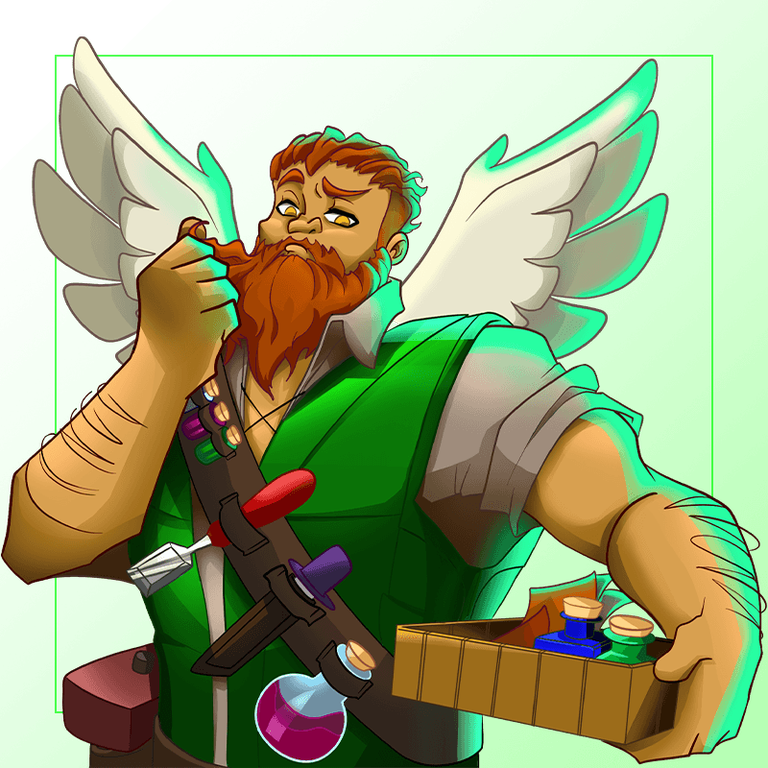 Pelacor Descent 1 of 4 - On the distant floating continent known as Solaki, the sons of the sun have lived for hundreds of years since the great Splintering. For those who know of its existence in the Splinterlands, Solaki is also sometimes known as the sun splinter.Read more
Well, I have a lot to share today but the time is not giving a chance to share because of the headache due to vaccination and i need to sleep early but lemme share the rewards with you guys. By the way yesterday i got a quest with sneak ability that i completed later after positing here so i got a reward cards that i never saw before in my collection cards so here is the common card from the earth family with awesome abilities of healing, flying and retaliate with further level and the rarity of this card is common so i can easily get this card to atleast level 6 or 7.

ABILITIES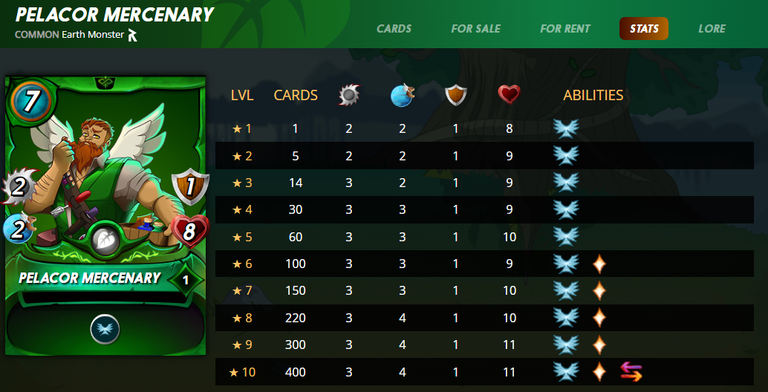 This card is belong to the earth family and costing 7 mana cap in the battle field so choose it wisely in the low mana cap because it costing high mana but would be awesome to use it in the ruleset of earthquake just look at the abilities of this card and also the life with a single armor is enough for a battle.'

VENARI WAVESMITH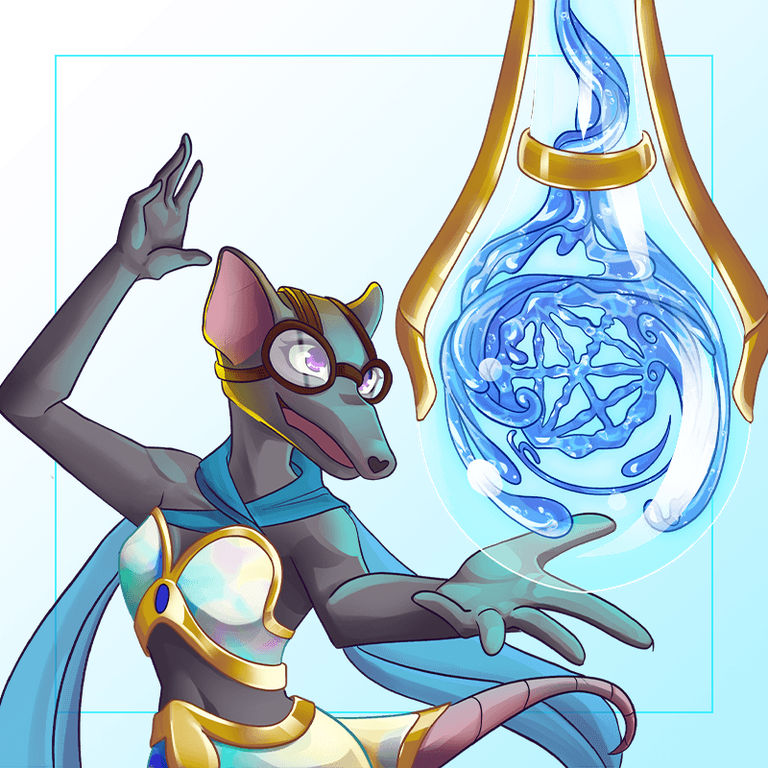 Banished from Below 3 of 5 - A massive race of rat-like people called venari have lived in the Strite for thousands of years. They are skilled technicians and mechanics who can make advanced devices and tools the likes of which Splinterlanders have never seen.Read more
Here is another monster from the watetr family which is a rare monster with magic attack and awesome abilitiy of adding two armor to your friendly team sounds good or not ? By the way these card will be useful for the new players to use it in their battlefield because they are not familiar with the old reward cards so they need to buy those old card or use these cards in their battle field.

ABILITIES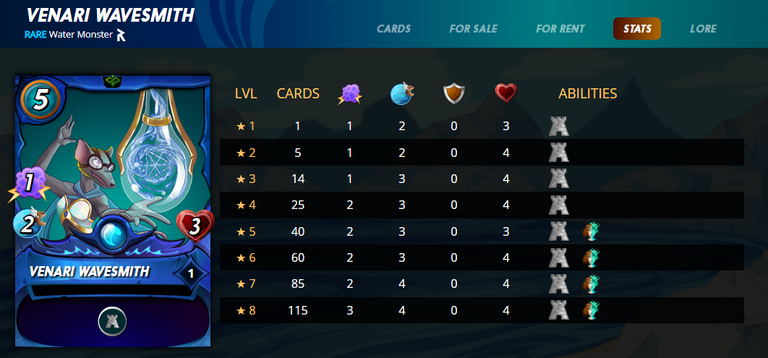 Here is the abilities of this card at level 1 it costing only 5 mana in your water splinter and then you will get a benefit of two armor to your all friendly team and then when you make it level 5 the next ability will be unlocked with one magic attack.

PELACOR BANDIT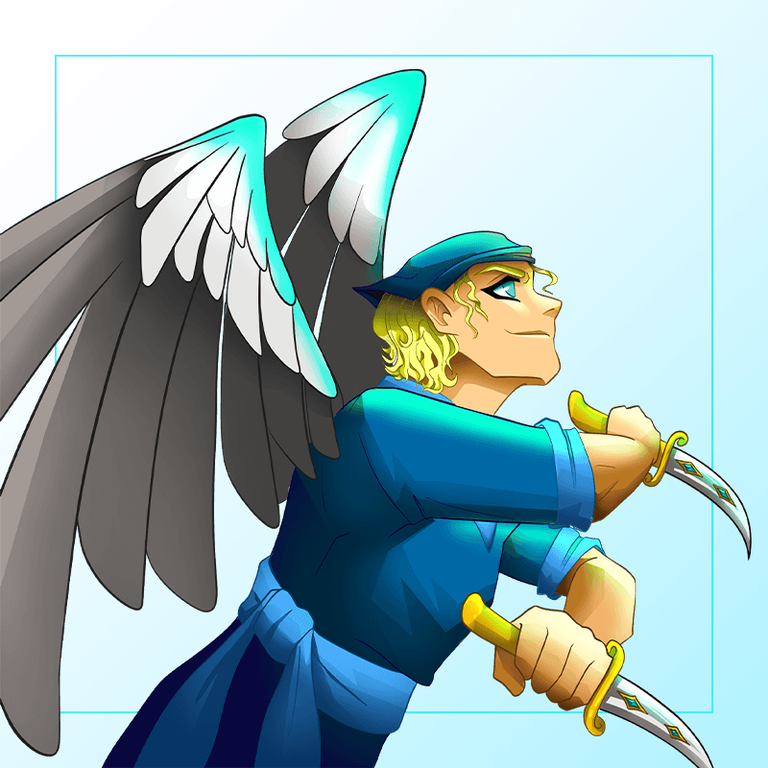 Pelacor Descent 2 of 4 - One of the most peculiar things that happened in the Splinterlands was the rising of Solaki and Lunaki. These massive chunks of land uprooted themselves and detached completely from the Planet.Read more
Here is one more Card from the water family which is a common card but seems a nice card with low mana and some cool abilities that we need in some specific ruleset where it can give us some benefit agains our enemy team. The card seems good to be a good for the earthquake ruleset because of its flying ability that you can get from the scratch level.

ABILITIES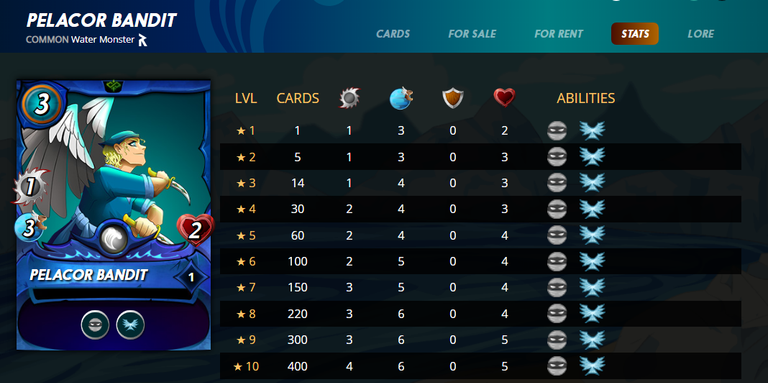 The abilities of this card is awesome and the two abilities that you get from this card at level 1 will be for all no matter if you upgrade it or not these two abilities will have in this card but the melee attack and life will increase in further levels.

DIAMOND LEAGUE UNLOCKED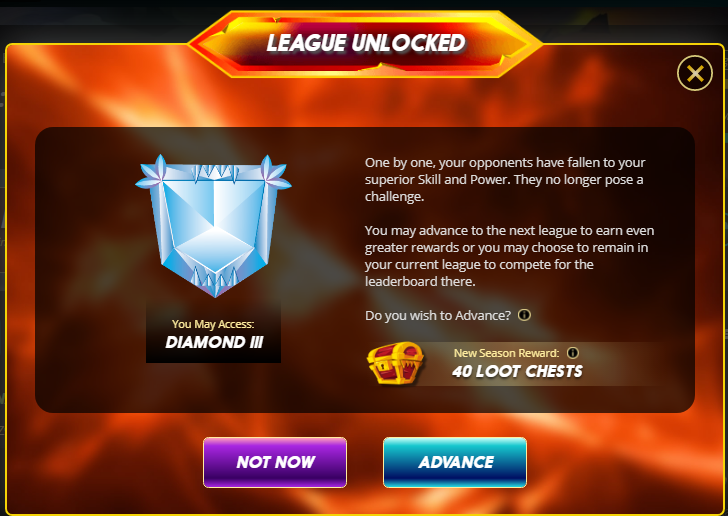 Well, the current season was too difficult in which i was stucked in a gold 2 league and were facing some giant opponents with their strong decks and cards but i did not lose hope and played every day to reach here still this is not my target but with only level 5 cards i can achive this place only because of less cards that i have in my collection. However, the rewards that i will get from the season end rewards will based on this league and it will be 40 loot chest hope for the best to get something good from the 40 loot chest tomorrow.

QUEST REWARDS OF 3 DAYS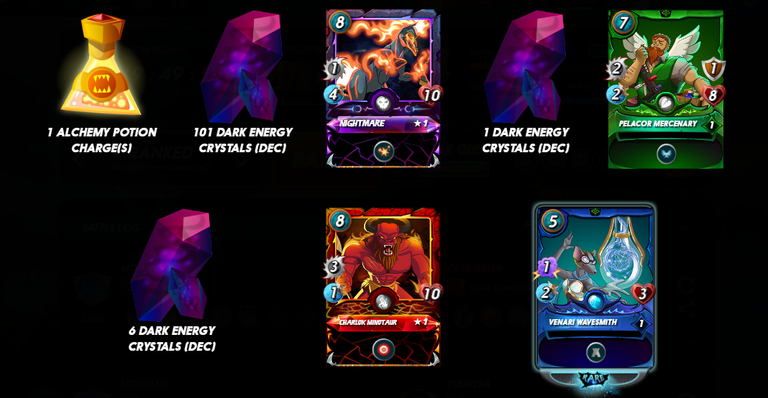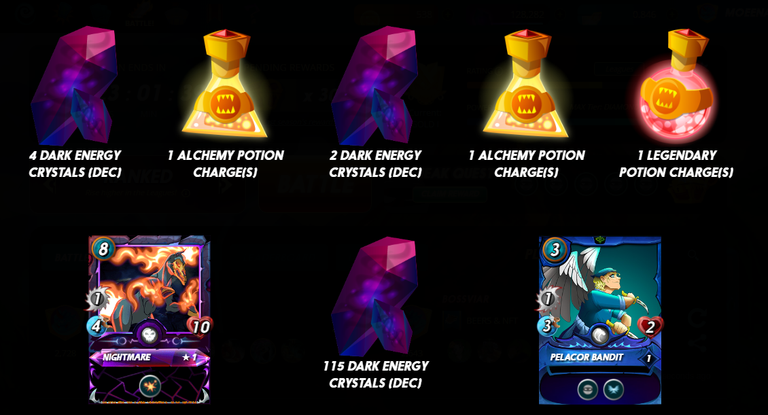 Well, yesterday i completed the quest after posting here on hive so i sharing the rewards of yesterday and that quest was retreived before yesterday so i completed it lately yesterday and then got a new quest from yesterday that i completed today and after that got a new one at for today so these two quest are from yesterday in which i got new rewards cards that i shared above.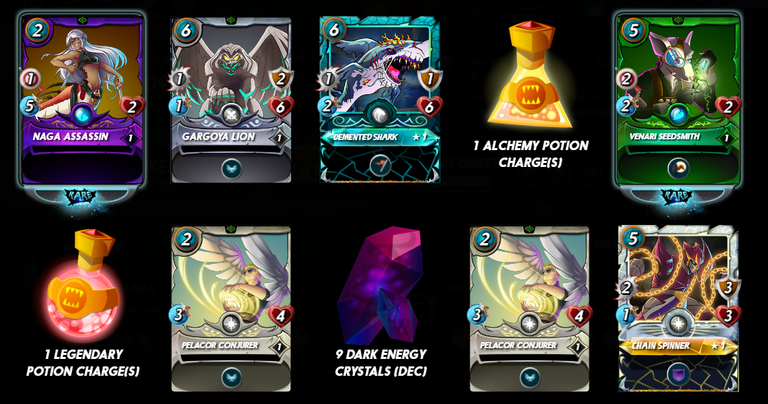 Here is the quest rewards of today that i completed today with the water splinter so when i completed the quest my rating is above 2750 so i did not claimed the rewards and waited to claim it in a new league where i will get some extra loot chest and i did it the rewards with diamond 3 league are here in which i got more new reward cards that i will share one by one in my daily posts.

SPS REWARDS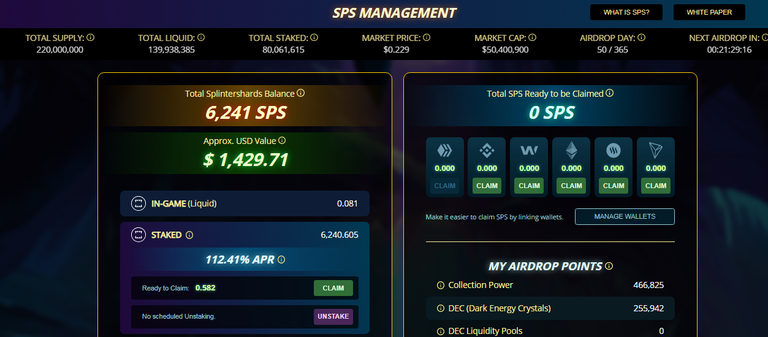 Today i claimed the airdrop after two days and it was 218 SPS with staking rewards of 38 so almost 250 SPS rewards were claimed today and staked now i have 6k+ SPS tokens in my staking in which i got daily 15+ SPS rewards worth of $3 to $4 and some from the airdrop round about $30 or $25 so all these are getting from the holding your game assets and investing in dec tokens and buying cards that i bought recently 120k dec by investing my 1k hive :(

All images are from the Splinterlands website

If you are new to this game then signup here to play the game click here for signup
---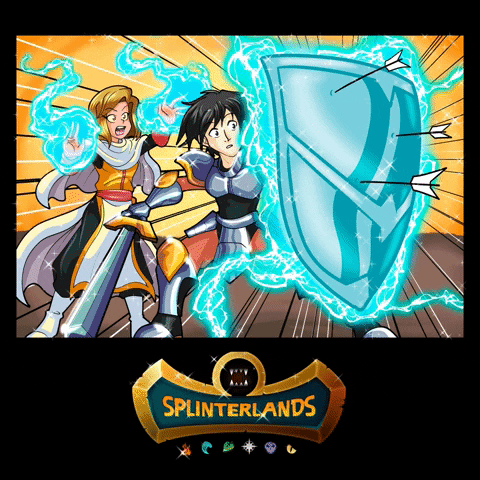 ---
Thanks For visiting my Blog
Best Regards @moeenali