Signs of intelligent children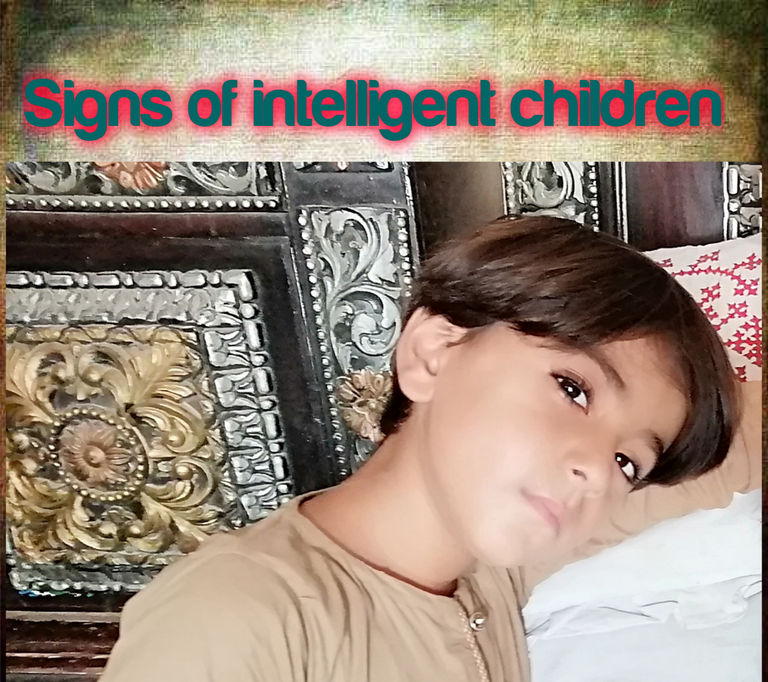 All parents believe that they are raising the most intelligent child in the world. Most people think so, regardless of whether it's true or not.
But it is also a fact that there are a lot of parents who are naturally raising intelligent children.
Fast learners
Good memory
Interest in study
Thought-provoking questions
Leading others
Use of logic
Achieving good grades
Focusers
Curiosity
Talk to adults more than children
Learning any task quickly is usually a sign that the child is very intelligent
If a child's memory is naturally very good, it can also be a sign of intelligence, but children are not born with a strong memory ability, for which parents have to do something.
جو بچے ذہین ہوتے ہیں وہ اکثر مطالعے میں بہت زیادہ دلچسپی ظاہر کرتے ہیں، کئی بار بچے اسکول جانے سے پہلے ہی مطالعے میں بہت زیادہ دلچسپی ظاہر کرتے ہیں
Children who are intelligent tend to ask interesting questions, it is very difficult to tell whether this sign is really intelligent or not, but it is likely to happen.
Children with good leadership abilities are very intelligent, if he is leading a group of other children well, it can be a solid sign that he is very intelligent.
Logic is used by most people, but it is more common in children who are intelligent
This is a very clear sign that the child is very intelligent, but not only getting good grades is a sign of great intelligence but also other signs.
It can also be a sign of congenital intelligence if one focuses on many things, but children
do not focus on certain things are not necessarily intelligent.
Children who have a curious nature are often very intelligent, curiosity is very important in certain cases because they can learn a lot from it and burn their intelligence.
Children who are smarter than their peers are usually happier when talking to adults.
Another sign of intelligence is when a child talks a lot to different people on different topics.