Welcome to my post
It is raining in the morning. I am falling asleep early. Then I go to sleep again. I get up around 6 o'clock. I leave the room. I do hot water for myself. I take aloe vera with warm water. Then I go to freshen up. I have started my exercise. But first of all I am praying to God. It takes 1 minute to pray.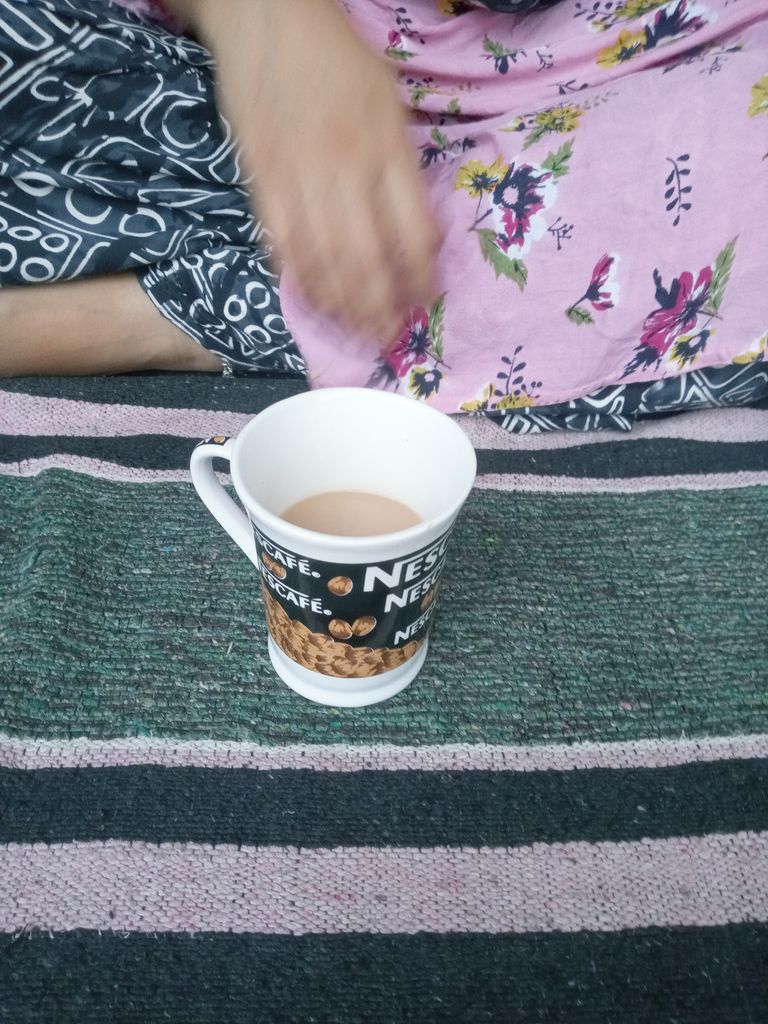 In the morning the wife is drinking tea.
I am doing my exercises. Then the wife also comes. She is making tea for herself. Then we both sit together and exercise. But today she is not exercising. That's why I am exercising alone. Then I take a picture of a cup of tea.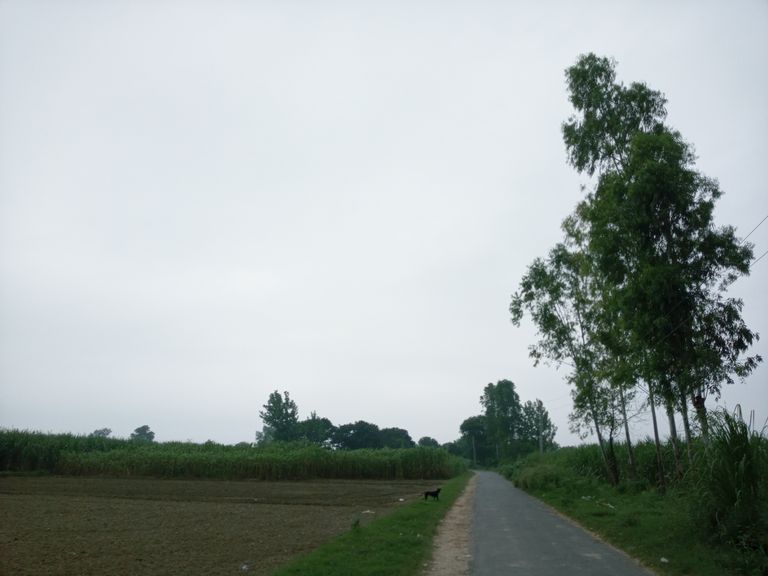 The weather has turned cold in the morning.
I'm going to the farm. The weather has turned very beautiful today. Because it has been hot for two days. The mercury remained around 43 degrees. But it has rained lightly this morning. After sometime I reach the farm. There brother is working in the field. I will come home after sometime.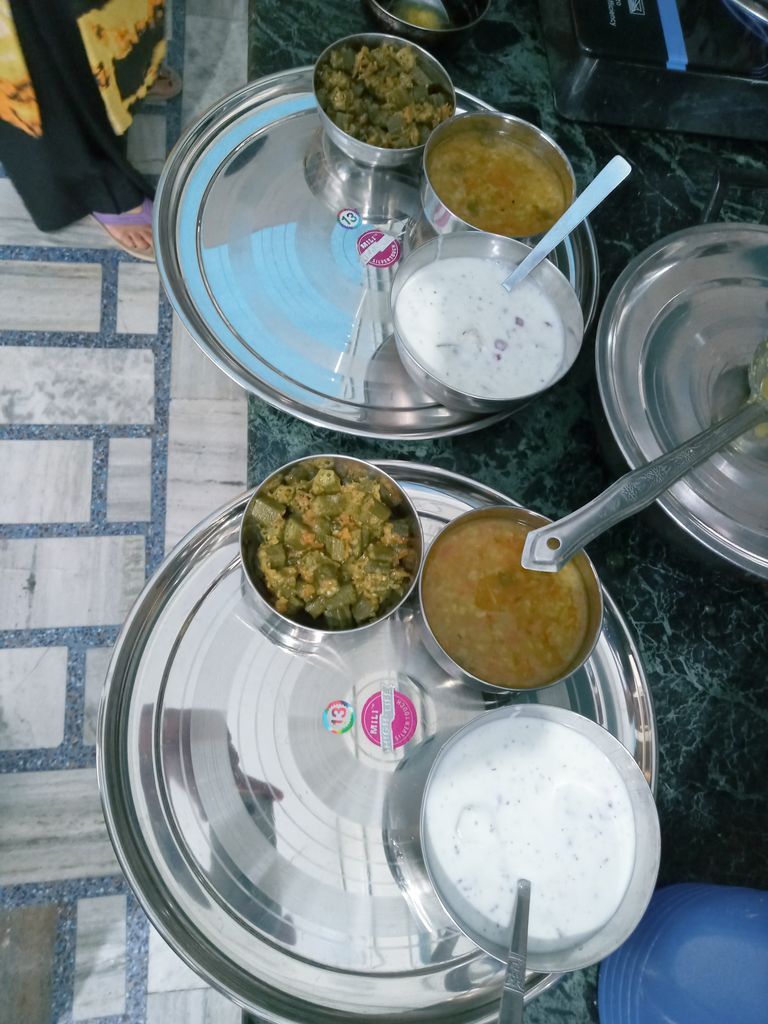 Putting a plate of food.
It's nine o'clock. Then I am at home today. Because today is a holiday. That's why I am working from home. It's a very beautiful day. Some guests are coming. Then I clean the house. After sometime I am cooking. Because the guest has arrived. He is sitting in the room.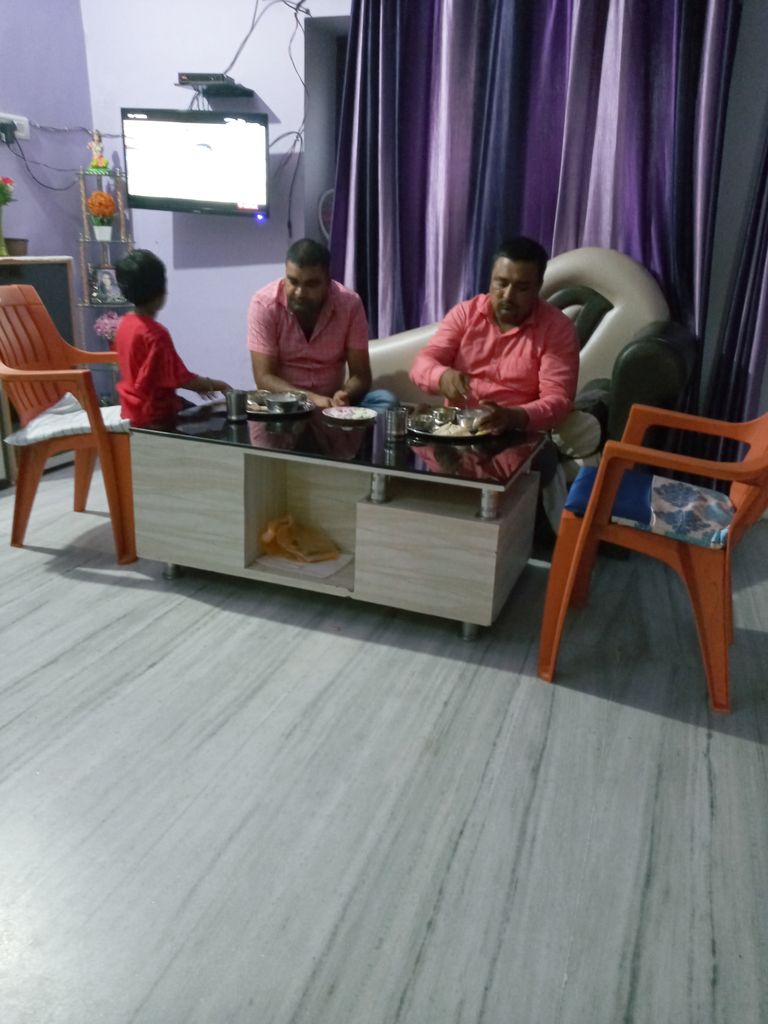 Eating the guest.
It's afternoon. Then I feed everyone. The food is made very well. Wife always cooks good food. He is a wonderful cook. Then I take a picture of everyone.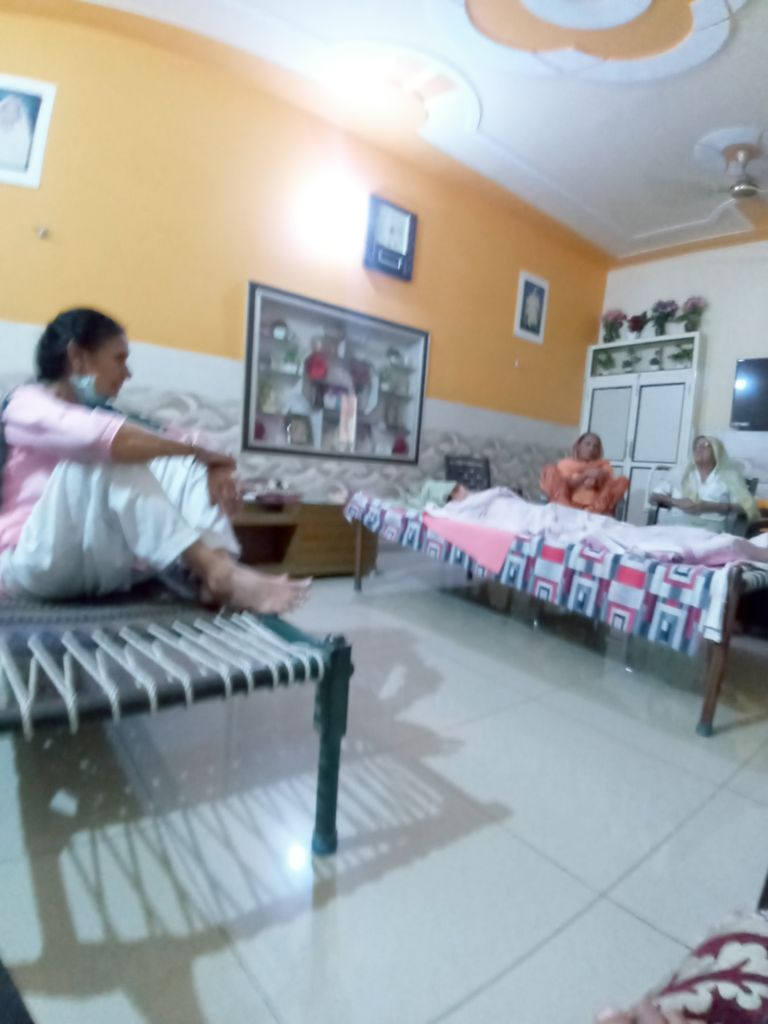 We are all sitting in mother's room.
It's 2 o'clock. Then I go downstairs. I am sitting next to my mother. I am feeling very sad. Because mother is very upset. I want it to be fixed soon. I have been sitting next to my mother for two hours. Everyone is talking to each other.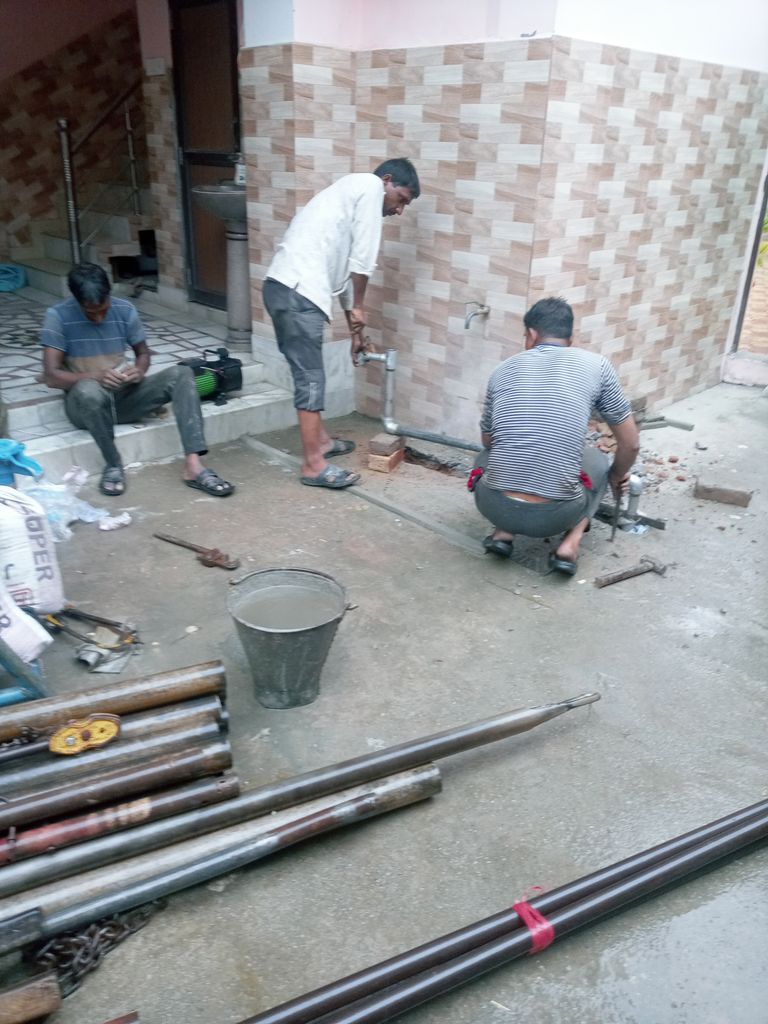 It's 6 o'clock. I go to sister-in-law's house. Have to bring some stuff there. But I have noticed that it is being tapped. This tap is running since morning. 9500 rupees have been spent in this. this is too much. But the water is still not clean water. The rear tap was damaged. Hence the need for another tap.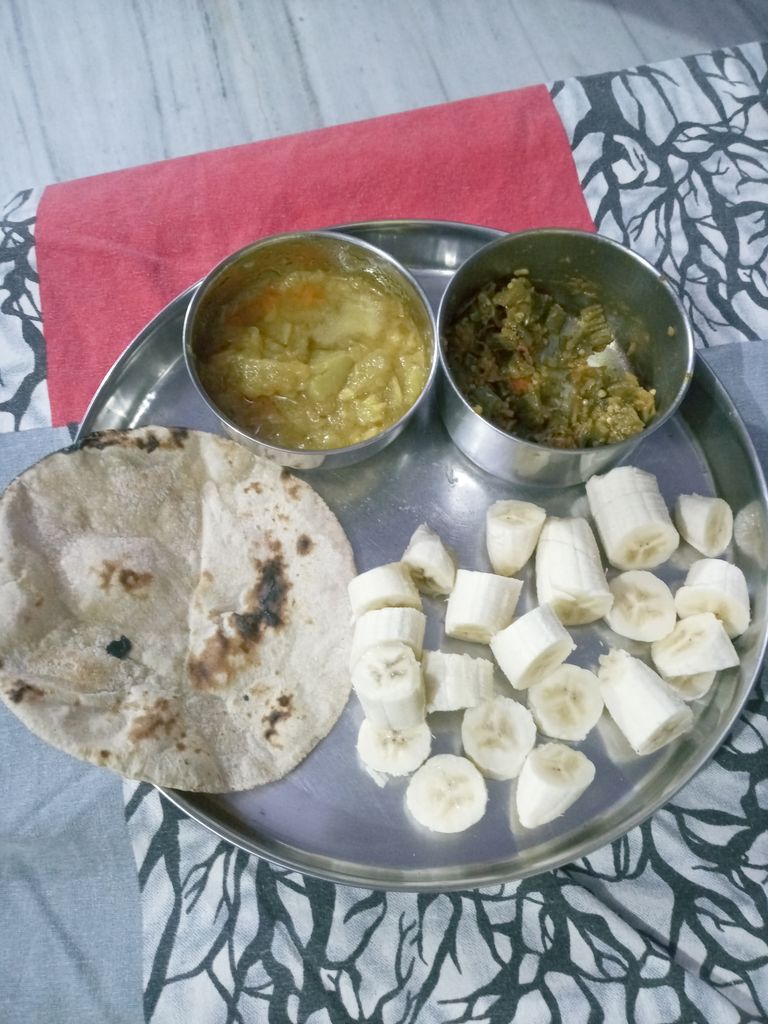 dinner
Bhidi and Loki are made for dinner. The food is made very well. Along with this, I also take two bananas. Because the banana came this morning. Comes to see mother throughout the day.
It's 9 o'clock. I have been working all day. Today I am falling asleep again.
Here is my 316th entry
Medium : 13mp Camera Smartphone
This is my blurt for today. Thanks for reading.