---
Saludos Blurters. 🤬 Greetings Blurters.
---
Llena de arboles y con mucha sombra esta plaza es un sitio donde se reúnen constantemente los lugareños a recrearse y conversar, en las noches es uno de los sitios de encuentro preferidos.
🖋Full of trees and with a lot of shade, this square is a place where the locals constantly gather to recreate and talk, at night it is one of the favorite meeting places.
---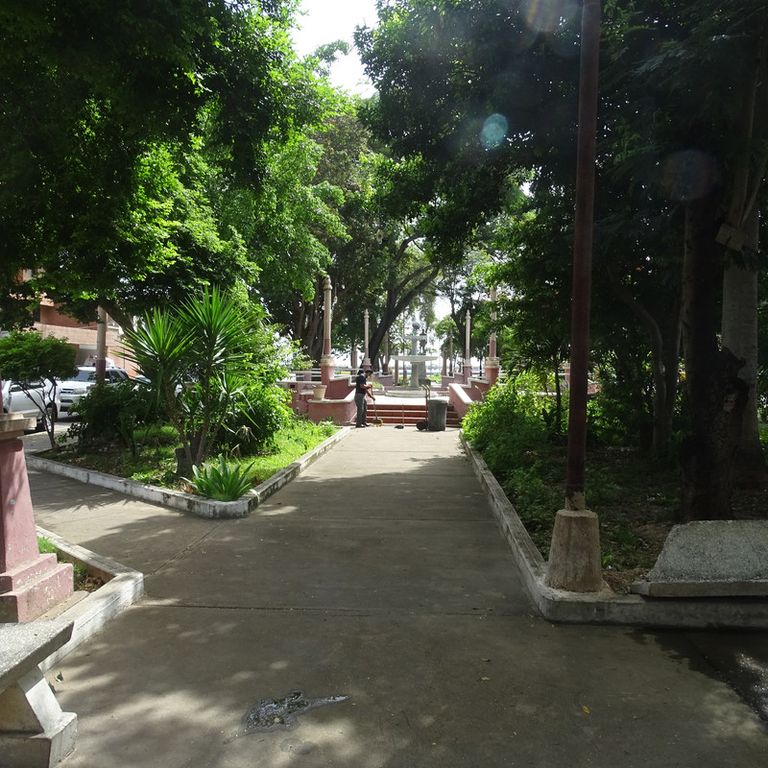 Plaza Miranda. Carúpano - Estado Sucre, Venezuela. 🖋 Miranda Square. Carúpano - Sucre State, Venezuela.
| Camera Model: | SONY DSC-HX400V |
| --- | --- |
| F - stop | f/3.2 |
| Exposure time | 1/400 sec. |
| ISO speed | ISO-80 |
| Focal Length | 4 mm |
| Max Aperture | 2.96875 |
---
Visita mi blog. 🤬 Visit my blog.

Diseño hecho enCanva🖋Design made in Canva

Hasta una próxima oportunidad... 🖋 Until next time ...
GRACIAS.🤬 THANK YOU.
---
Las fotos de esta publicación son mías y fueron tomadas con mi cámara SONY DSC-HX400V, para subirlas a #BLURT utilizo postimages.org; los separadores son de pngimage.net, uso el traductor deepl.com y corrijo con Grammarly.
🖋The photos in this post are mine and were taken with my SONY DSC-HX400V camera, to upload them to #BLURT I use postimages.org; the separators are from pngimage.net, I use the translator deepl.com and I correct with Grammarly.

Banner publicitario de sitio externo. 🖋 Banner advertisement of external site.
---