I was at boat trio for fishing at weekend. It was windy and wavy day. I fished more than 10 in a three hours and I came back to home at night.
It was hard day for me and I got great experience. Nobody was on sea and I was alone with my boat.
I entered Bosphorus while turning back to home and Red Lights of Brigde wellcomed me...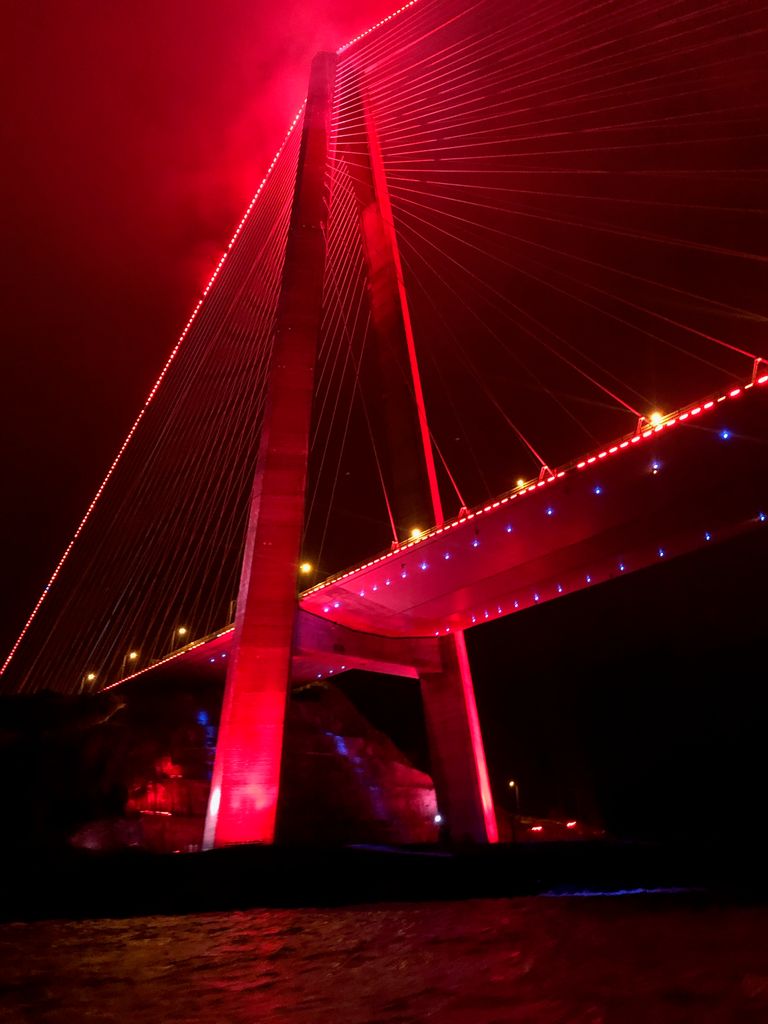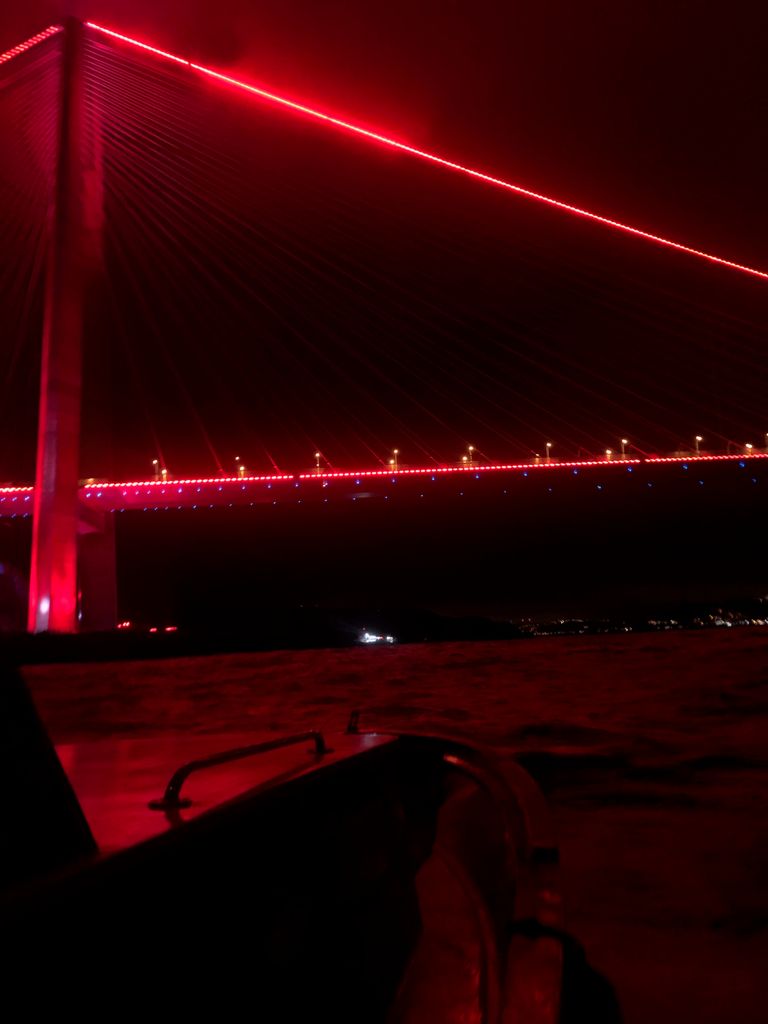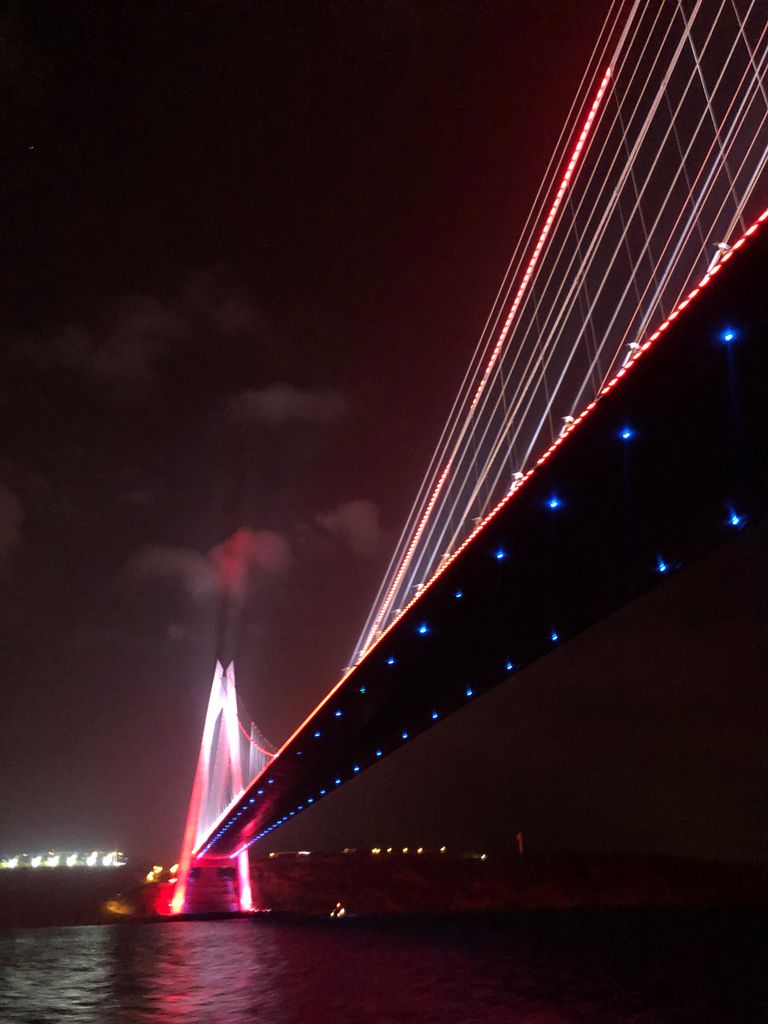 Wellcome to my city!
Istanbul...