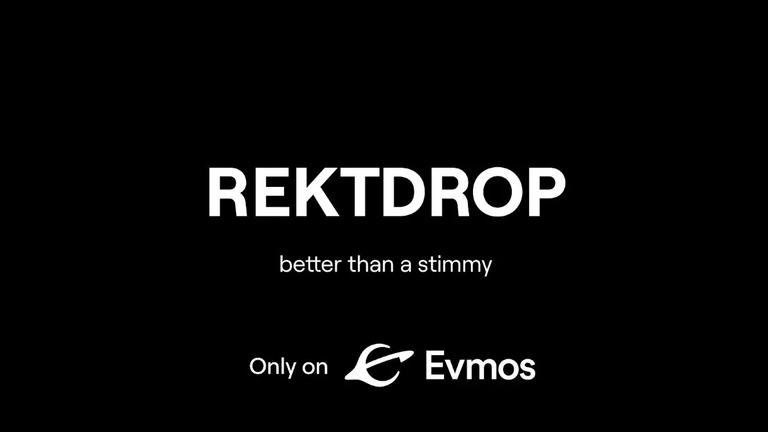 Evmos is the Next Gen Ethereum Virtual Machine (EVM) Hub on Cosmos which just went live on mainnet! Your friendly neighbourhood validator - Notional is on the case with the goods on how to participate.
If you staked $ATOM or provided liquidity in some Osmosis.zone pools, you would be eligible for the airdrop, if you ever got Rekt on EVM chains you might also benefit, see the Evmos Rektdrop for details.
EVMOS Claiming Instructions:
1. Install Keplr wallet on a desktop browser
If you have been active in the Cosmos ecosystem you likely have this, if not go to https://www.keplr.app/ to get it.
2. Perform IBC Transfer (25% Claim)
2.1 Add Evmos Beta to Keplr
If Evmos is not already listed as an asset please visit https://gotrekt.com/mission-control and sign in with Keplr to add it. Save this site for later, as this is where you will be able to claim your Rektdrop later.
2.2. Copy your Evmos address
There are two addresses shown here, the one starting with "evmos" is your Cosmos address, you want that one. The other is an EVM address linked to your public key.

2.3. Enable Advanced IBC Transfers
Go to settings and enable "Advance IBC Transfers"

2.4. Switch chain to Osmosis then click on transfer
2.5. Add a new IBC channel
Set destination to Evmos and channel ID to channel-204. Save

2.6. Past in your evmos address from earlier
2.7. Send a tiny amount of OSMO
2.8. Check EVMOS wallet balance
You should now have 25% of the claimable airdrop
3. Delegate your stake (25% Claim)
3.1. Select your favourite validator
Example: https://evmos.disperze.network/validators/evmosvaloper1rv94jqhlhx6makfwl6qs390e4shg32m6w6dxzy
3.2. Click on the "Stake" button
3.3. Choose your amount and hit "Next"
Leave a little behind for fees, maybe 1 EVMOS

4. Vote in governance (25% Claim)
Follow this link, click the "Vote" button and follow the prompts
https://evmos.disperze.network/proposals/1

5. Stake all additional claims
Go back to step 3 and repeat to stake all of your claims.
Thanks for supporting Notional! Check out other chains we validate on our Github
Useful links:
https://evmos.org/
https://twitter.com/EvmosOrg
https://gotrekt.com/mission-control
https://chainlist.org/
https://networks.vercel.app/
Cited Source:
https://twitter.com/evmosius/status/1499477254107119617?s=21