All the work of man surrounds his life, everyone has the expectation to make life beautiful by arranging it. A little joy and happiness can make your normal life easier. If you want to get rid of the monotonous life, you need a little extra joy and leisure in your busy life.
Keep frustration away
Don't be discouraged if you don't succeed in any endeavor, it will disrupt your normal life. If you think about failure, again and again, you will become physically and mentally weak. Frustration is a big obstacle in achieving success in life and making the right decision.
Always be happy to smile
Conquer all the troubles and obstacles of the mind with a smile. Try to express a positive attitude about anything. Forget about the sad things and keep yourself happy by smiling, along with advising others to smile and be happy. Open your heart, smile, and say goodbye to suffering.
Take care of yourself
Give yourself a little time. Do at least one thing every day that you enjoy. Try to take some time out from family, friends, and relatives for yourself. Take care of yourself, it will be good for both your body and mind.
Exercise regularly
Exercise is good for health, walking is the best exercise. If possible, walk regularly every morning and evening. This will reduce your health risks as well as help keep you worry-free. You can also do yoga to keep the mind well.
Walk around at leisure
You can take a break from city life and visit any place of your choice with family or friends. But choose any open space for sightseeing, it will bring peace and happiness.
Making this busy life easier is not an easy task at all but what a loss if you try a little! is by your side to make your fast-paced life easy and successful. If you need any advice or service, please share it with us. May your life be easy, may your path be beautiful.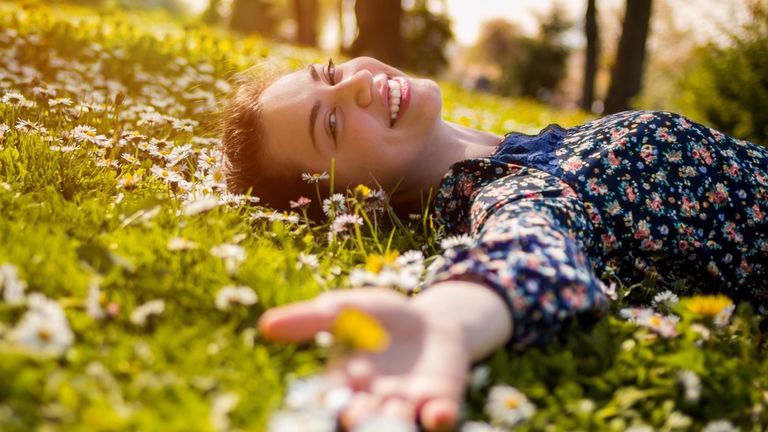 source
The desire that keeps people active is to build a beautiful life. However, there is no end to the discussion and research on what a beautiful life is, will be, or should be. A common but important reason for this is that life is multidimensional.
That is why wise researchers have emphasized a healthy body. Since natural changes control physical well-being to a large extent, there is also a lot of this nature-based statement. However, its foundation is strong, because as people move forward, they become physically weaker. Wellness slows down this weakness in many ways.
As man divides time into years, months, days, hours, minutes, seconds, according to his needs, in order to carry out his activities, he has to create some rules, to make them easier. Everyone's goal, beautiful life.
Here is a brief discussion of these rules and regulations.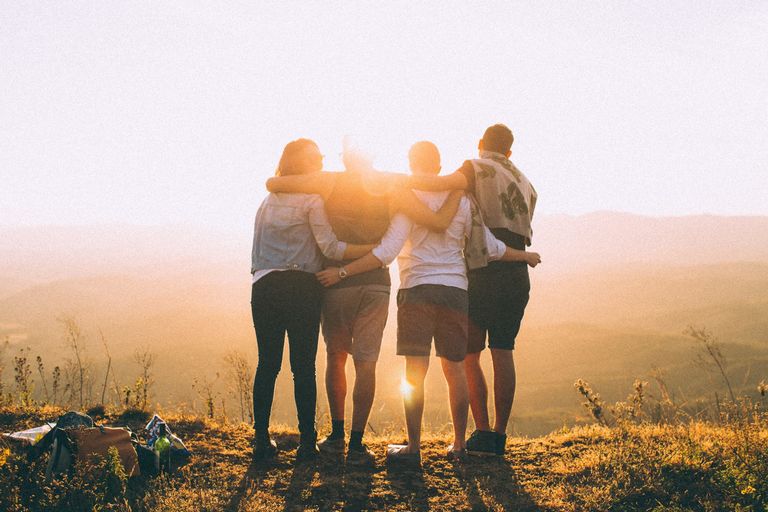 source
The world-famous slogan for staying healthy is 'Exercise'. Which it is, it will depend on the daily activities.

Eat less, but it should be healthy food. The type of food specifically controls health.

Must refrain from laziness. Because laziness not only makes the body useless, it also affects the mentality in many ways.

He should try to increase attention and developmental thinking. 5. Get to know new people.

If you want to be active, you have to keep an eye on your weight.

Involvement in new work in an effort to increase income.

Keep trying to be humble and elegant.

Must be out of pressure. It is known that most of the deaths in the world are due to social, family, and state pressures.

You have to try to be happy with life.

Try to go to a deep sleep on time.

All intoxication must be given up.

If there is nothing instructive on TV, it is necessary to reduce the viewing time.

Reading books should be increased. Of course, those books have to be character building, helping to increase one's skills. It is better to read at least 20 books a year.

Talking to educated, skilled, and ethical people of the society.

It will never be right to have the impression of showing people in clothes. But it must be beautiful and decent.

Must develop saving habits.

Try to learn a new language.

We have to help in public welfare.

Hobby or 'hobby' must be clean.

Never be in debt.

Help charities to benefit the common man.

It would not be right to harbor animosity towards anyone.

Must try for proper use of time.

Traveling can be practiced by trying to see and know the world.

You also need to know how to cook - to strengthen the bond by feeding yourself and your loved ones if necessary.

It is necessary to see a doctor from time to time to be aware of health.

You have to believe in yourself.

Must have a hobby, which can be taken as a career if necessary.

Must try to be creative.

Present yourself in front of others in such a way that your beautiful honest human image is the main thing.

Be prepared to contain fears and anxieties.

You have to write your own words. Especially the events that have ever disrupted life and those that have enriched life.

Eating habits should be helpful in building good health.

Never take fasting as a way of health. Regular eating habits are good (one month of fasting in Islam is a good example. It is not good to eat excessive food after fasting or fasting).
How to Be Healthy: 9 Easy Tips for a Healthier Lifestyle
Emphasis should be placed on eating vegetables.

Accommodation should be kept clean and fragrant at all times.

Phone habits should be limited and it should be kept clean.

Sometimes you have to go out with your family to create a happy time.

All family members should have a good relationship.

It is better never to do a lot of work together. It is better to work one by one.

Try to know new ideas and statements and whether they help to make life beautiful, you need to know.

If necessary, the tasks of daily life should be arranged in a new way.

Sometimes you have to write about your own thoughts. People often forget good thoughts.

If necessary, work should be shared.
Almost everyone agrees on one thing; That is - to meditate for a while every day. There are several types of meditation. The main requirement of meditation is to keep oneself completely away from all activities for some time and to clear one's mind. This stress-free mind can adapt the body to its own. Scientists say the mystery of the universe is the same as the mystery of a piece of flesh (brain) beneath the skull. From this, it is understood that human intelligence is only a part of brain intelligence. In other words, if a man swears only to the brain in search of his beautiful life, then he will find the way. That's why investigators say, ask yourself questions.
Author Patrick J. Keiser has 10 great tips for a beautiful healthy life.
These are-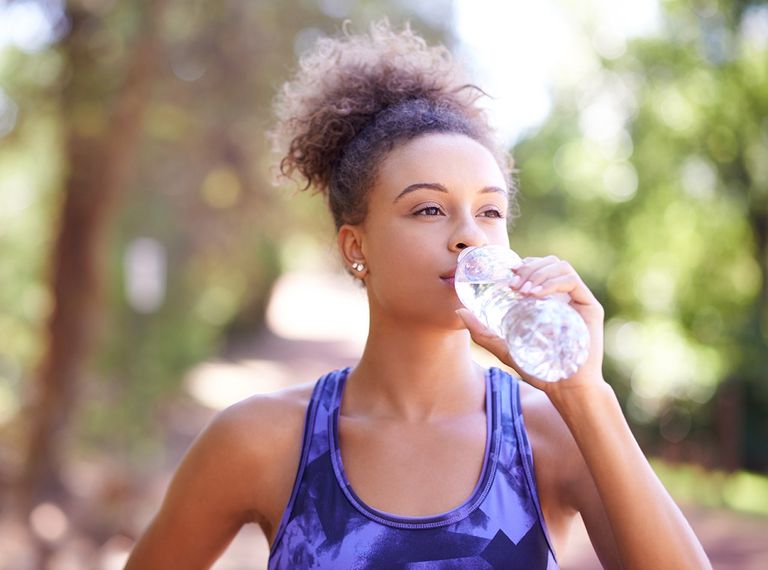 source
Make good use of your innate skills;

Neighbors need to know;

Taking new risks;

Trying for long life and watching less TV;

Learning a new thing every day;

Donate freely;

Trying to see the danger face to face;

Forgive someone;

Avoid laziness and sluggishness and
10 Believe in your own instincts and instincts.
Obtaining and combining these ideas will surely make it easier to overcome the obstacles of life. It will cause problems in the ongoing life
But the funny thing is - the problems and twists of life become known in a very short time. For this reason, human society revolves around some basic issues. As a result, society is created. That's why experts say, be happy with your life, then life will be beautiful. Never look at the happiness or habits of others with jealous eyes. Those who want to be happy with many things, they envy such happy people.
Create More Joy In Your Life With This Time-Tested TechniqueInfuse your day with purpose and meaning by following this ancient Japanese formula.
Time again throws challenges. For example, the multidimensionality of the challenges of the twenty-first century has made people extremely restless. Here are some of the challenges:
Earth's climate and conditions are changing;

Poverty is on the rise;

The pace of population growth has not stopped;

To manage life well;

Wars of war and wars must be stopped;

We have to preserve and nurture our own culture by controlling the aggression of globalization;

Conservation of the biosphere;

Protecting people from global terrorism;

Creativity needs to help;

Immunity must be developed;

The effective power of man must be increased;

The thinking and performance of the machine needs to be controlled;

Dealing with all the problems of worldly life wisely;

To build a better civilization.
More such thoughts and situations are complicating the lives of people today. Life will be beautiful if we can make life meaningful by controlling these.
The world is chasing technology. Many countries are moving ahead for the benefit of technology. China comes first. That's why researchers say the 21st century will be the 'Century of China'. William Kirby, Warren McFarlane, and Regina M. Abrami, three Chinese experts at Harvard, wrote about this in their research book Can China Lead. There is no need to search for its authenticity. Because, if you look around, you can see China now.
This expert made an important comment. That is, just as technology has changed the world, so has the military power of each country. But one difference is that it is not visible. They can control and are controlling every step of life from the invisible. As a result, the allocation for the human welfare of the country is much less than the allocation for the military. The more active this invisible force is in a country, the more individual freedom, free speech, and free society will shrink.
Thus, the earthly and global changes that have taken place in the two decades of this century have never happened before. However, it is noteworthy that these changes have happened again and again in human history and people have gone back to the beginning. Because people keep repeating the same mistake.