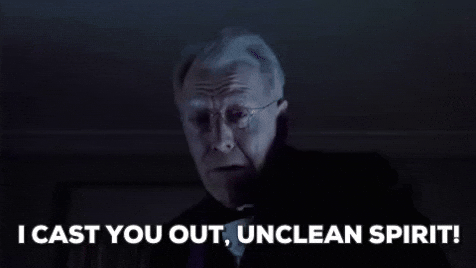 ---
Un Credo Personal
---
Hoy estoy en ese modo filosófico en el cual lo cuestiono todo. Hay días que nos hacemos tantas preguntas y obtenemos tan pocas respuestas. Vamos por la vida preguntándonos a nosotros mismos para conocer nuestro interior y muy pocas veces afirmamos con franqueza nuestras creencias. En parte porque sabemos que existe una verdad que puede ser cuestionada por otros o que tan solo esto no encaje en las normas establecidas por la sociedad, por lo cual el ser humano se abstiene de mencionar lo que realmente habita en el como persona.
Particularmente creo que la especie humana, nuestra especie no es una de la cual nos debamos sentir súper orgullosos, en parte basta ver como se encuentra el mundo el día de hoy, entendiendo que el progreso, la tecnología pudo darnos herramientas y facilitarnos la vida, por otro lado, nos convirtió en los peores seres vivos de este planeta. Diría que un gato pudiera tener más sentido común e inteligencia sobre el daño que estamos causando a todo nuestro entorno. Si pudiéramos observar todo esto desde afuera de este mundo o con una nueva perspectiva pudiéramos afirmar que la especie humana es la peor enfermedad, es un cáncer. También creo y estoy convencido que si esto te ofende es posible que vivas en un estado cómodo, confortable y de negación continua, lo cual puedo entender que para alguno no sea ni bueno o malo, pero definitivamente no nos lleva a ningún lugar.
También creo que, si el Diablo, Lucifer o Satanás existe, tiene cara de buena persona y anda por allí entre nosotros repartiendo bendiciones, siendo una buena persona, sobre todo nombrando a dios cada dos minutos. Los que dicen enviar luz, los seres de Luz están más inmersos en la oscuridad que las personas alejadas de cualquier creencia. Aprendí con los años que la autoayuda, y esos programas que pasan en la tv para abordar los problemas del ser humano no ayudan en nada de nada. Estoy convencido que los milagros se vinculan más al hecho de trabajarlos y lograrlos por nosotros mismos, también soy un detractor del dios proveerá o el tiempo de dios es perfecto, porque las personas convierten esto en una espera pasiva, le delegan a dios la responsabilidad del hacer y no asumen que son ellos los que tienen que poner manos a las obras y no esperar por otros.
---
Fuera de contexto el post lleva el titulo de esta canción.
---
He llegado a creer que el ser humano habla más de lo que puede hacer, porque en realidad el ser humanos siempre puede hacer poco o nada en determinados momentos. En ocasiones escucho decir que los buenos somos más, pero la realidad que los buenos son la excepción de la norma. Los buenos no publican, ni publicitan sus buenas acciones en redes sociales ni en los periódicos, por el contrario, siempre hacen algo sin esperar el reconocimiento de una persona y el tiempo, solo el tiempo les da el lugar que merecen ocupar en la historia. Son personas comprometidas más con su hacer que con toda aquella publicidad indebida que promociona a la persona y no a la acción que hace.
Días como hoy considero que hemos tenido los peores sistemas educativos, los cuales están diseñados solo para robarnos el tiempo de calidad con nuestros hijos, no ayudan a formar buenos ciudadanos ni incentivan el pensamiento crítico, diría que debemos estudiar más de adultos, que de niños. Aunque de adultos deberíamos hacer una maestría de derecho laboral para defendernos de nuestros empleadores. Deberíamos estudiar más a fondo la realidad de esta sociedad diseñada para aplastarnos de forma inclemente. De niños deberíamos dejar de lado los cálculos matemáticos y enfocarnos en transmitir el amor que si pueda cambiar el mundo. Trabajar no es malo, malo es tener que vivir en una rueda permanente donde eres solo un nuevo tipo de esclavo que ya no está en los campos de algodón.
Hace algunos días me preguntaron quiénes eran las personas más influyentes de los últimos años, yo diría Madonna y Kurt kobain, irónicamente han tenido un mejor liderazgo no solo para atraer a los jóvenes, sino también para hacerlos creer en su forma de ver la vida, es irónico que puedan lograr mejor esto que cualquier cura de una iglesia o cualquier político, jefe religioso. Es notorio que queremos enfocarnos en que un día vendrá el final de los tiempos, pero les aseguro que no estamos preparado para ello. Hoy soy firme al decir que todos tenemos nuestras creencias, pero pocos queremos gritarlas a los 4 vientos porque siempre saldrá alguien de pensamiento cuadrado a decirte que estas equivocado, incluso la sociedad que perpetua los dogmas te hará un recordatorio que eres diferente a todos los demás y te castigaran por ello.
¿El miedo se ha ido, pero en qué crees tú?
---
ENG
---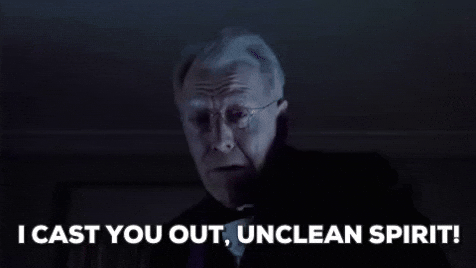 ---
A Personal Creed
---
Today I'm in that philosophical mode where I question everything. There are days when we ask ourselves so many questions and get so few answers. We go through life questioning ourselves to know our inner selves and very rarely do we honestly state our beliefs. Partly because we know that there is a truth that can be questioned by others or that just this does not fit the standards set by society, so the human being refrains from mentioning what really dwells in him as a person.
I particularly believe that the human species, our species is not one of which we should feel super proud, in part just look at how the world is today, understanding that progress, technology could give us tools and make life easier, on the other hand, turned us into the worst living beings on this planet. I would say that a cat could have more common sense and intelligence about the damage we are causing to our entire environment. If we could observe all this from outside this world or with a new perspective we could affirm that the human species is the worst disease, it is a cancer. I also believe and I am convinced that if this offends you it is possible for you to live in a comfortable, comfortable state of continuous denial, which I can understand that for some is neither good or bad, but it definitely does not take us anywhere.
I also believe that, if the Devil, Lucifer or Satan exists, he has the face of a good person and goes around among us handing out blessings, being a good person, especially naming god every two minutes. Those who claim to send light, beings of Light are more immersed in darkness than people far from any belief. I learned over the years that self-help, and those programs that are shown on TV to address the problems of human beings do not help at all. I am convinced that miracles are linked more to the fact of working them and achieve them by ourselves, I am also a detractor of god will provide or god's timing is perfect, because people turn this into a passive waiting, they delegate to god the responsibility of doing and do not assume that they are the ones who have to put hands to the works and not wait for others.
Out of context the post carries the title of this song
I have come to believe that human beings talk more than they can do, because in reality human beings can always do little or nothing at certain times. Sometimes I hear it said that the good ones are more, but the reality that the good ones are the exception to the rule. The good ones do not publish or publicize their good deeds in social networks or newspapers, on the contrary, they always do something without waiting for the recognition of a person and time, only time gives them the place they deserve to occupy in history. They are people committed more to their doing than to all that undue publicity that promotes the person and not the action they do.
Days like today I consider that we have had the worst educational systems, which are designed only to rob us of quality time with our children, they do not help to form good citizens or encourage critical thinking, I would say that we should study more as adults, than as children. Although as adults we should do a master's degree in labor law to defend ourselves from our employers. We should study more deeply the reality of this society designed to crush us relentlessly. As children we should put aside the mathematical calculations and focus on transmitting the love that can change the world. Working is not bad, bad is having to live in a permanent wheel where you are just a new kind of slave no longer in the cotton fields.
A few days ago I was asked who were the most influential people in recent years, I would say Madonna and Kurt kobain, ironically they have had a better leadership not only to attract young people, but also to make them believe in their way of seeing life, it is ironic that they can achieve this better than any priest in a church or any politician, religious leader. It is notorious that we want to focus on that one day the end times will come, but I assure you that we are not prepared for it. Today I am firm in saying that we all have our beliefs, but few of us want to shout them to the 4 winds because someone square thinking will always come out to tell you that you are wrong, even the society that perpetuates dogmas will make you a reminder that you are different from everyone else and punish you for it.
The fear is gone, but what do you believe in?
---
Vota por mi como Witness Link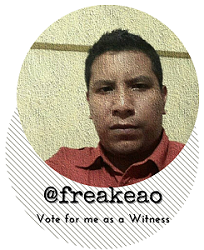 ---