Playa en la isla de Margarita // Beach on the island of Margarita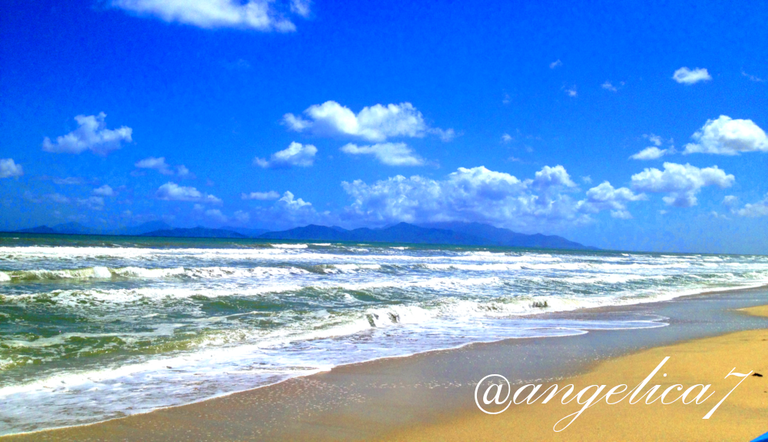 Margarita es una hermosa isla de mi país que cuenta con encantadoras playas, algunas con mucho oleaje y son especiales para practicar surf, otras son más tranquilas y en realidad son las que me gustan más.
La isla me trae hermosos recuerdos porque disfruté momentos maravillosos en familia, tuve la oportunidad de conocer muchos lugares encantadores, siempre intento sacar lo mejor de cada oportunidad porque nunca sé si puedo regresar a vivirlos, la vida me ha enseñado que es un paseo y somos grandes pasajeros, depende con cúal maleta decidimos viajar.
Puedes hacer tu viaje con la maleta llena de sueño, pero también la puedes llenar con problemas y preocupaciones tu decides cómo harás tu viaje de la vida.
Surfear las olas de la vida con la carga liviana te hará avanzar y volar más alto.
[ENG]
Margarita is a beautiful island in my country that has lovely beaches, some with a lot of swell and are special to surf, others are quieter and are actually the ones that I like more.

The island brings me beautiful memories because I enjoyed wonderful family moments, I had the opportunity to meet many lovely places, I always try to get the best out of every opportunity because I never know if I can go back to live them, life has taught me that it is a walk and we are Great passengers, it depends with Cual suitcase we decided to travel.

You can make your trip with the suitcase full of sleep, but you can also fill it with problems and concerns you decide how you will make your life trip.

Surfing the waves of life with the light load will make you move forward and fly higher.
---
Laguna de MucubajÍ en Mérida // Lagoon from Mucubají in Mérida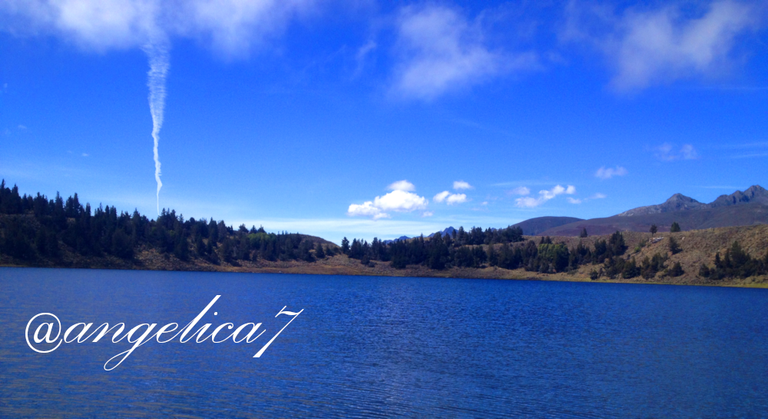 En este paseo cambiamos del rico calor del trópico y el sonido de las olas al frío que se puede sentir en la Laguna de Mucubají, es increíble poder disfrutar de diferentes tipos de climas, flora y fauna en una mismo país.
En Mérida incluso se puede ver caer la nieve, además se encuentra el hermoso pico Bolívar en el cual se pueden apreciar un hermoso paisaje.
La laguna es un hermoso lugar para disfrutar solo o acompañado además es una gran oportunidad para practicar la meditación porque es muy plácido y tranquilo.
Me encantaría poder regresar de visita a este grandioso y mágico lugar.
[ENG]
In this ride we change the rich heat of the tropics and the sound of the waves to the cold that you can feel at the Laguna de Mucubají, it is incredible to enjoy different types of climates, flora, and fauna in the same country.

In Mérida you can even see the snowfall, it is also the beautiful Bolívar peak in which you can appreciate a beautiful landscape.

The lagoon is a beautiful place to enjoy alone or accompanied also is a great opportunity to practice meditation because it is very placid and quiet.

I would love to be able to return as a visit to this great and magical place.
---
Caracas y sus edificios // Caracas and its buildings
La ciudad de Caracas es muy grande y también cuenta con hermosos lugares naturales y de ciudad, esta foto la tomé en un momento que hicimos una escala en nuestro viaje hace la ciudad de Maracaibo. Desde el Oriente donde vivo hasta Occidente hay aproximadamente 1000 kilómetros, en la mitad de nuestro camino nos encontramos con Caracas y no podía dejar de aprovechar para hacer fotografías.
[ENG]
The city of Caracas is very large and also has beautiful nature and city places, this photo took it at a time when we made a scale on our trip makes the city of Maracaibo. From the East where I live until the West, there are approximately 1000 kilometers, in the middle of our way we met Caracas and could not stop taking advantage of photographs.
---
El paseo del Lago en Maracaibo // The walk of Lake in Maracaibo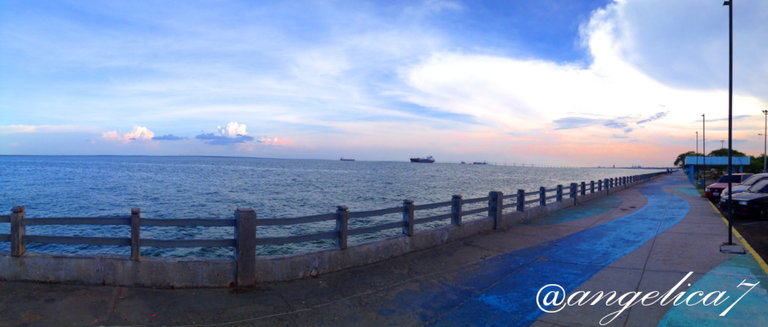 Esta fotografía me trae los recuerdos más hermosos porque aquí crecimos como familia, cuando empezó la recuperación de la salud de mi padre, nuestros lazos de amor se hicieron más fuertes y aprendimos que todos los días pueden ser diferentes.
Este paseo también me mostró que los seres humanos pueden ser muy dañinos, porque los altos niveles de contaminación que se encuentran en este hermoso lago han hecho que los peces se mueran o se hayan ido, también se suelen ver peces muertos flotando y me parece algo triste, pero sin lugar a dudas es un imponente lugar.
[ENG]
This photograph brings me the most beautiful memories because here we grew up as a family, when the recovery of my father's health began, our love ties became stronger and learned that every day can be different.

This ride also showed me that human beings can be very harmful because high levels of pollution found in this beautiful lake have made fish or gone, they are also often seeing deaths floating and it seems something Sad, but without a doubt, it is an imposing place.
---
En nuestro paseo de la vida todos somos protagonistas y somos los encargados de hacer nuestra mochila de viaje, te invito a vivir cada viaje y cada experiencia.
[ENG]
On our walk of life, we are all protagonists and we are responsible for making our travel backpack, I invite you to live every trip and every experience.
Con mucho Cariño // With love
---
---
Fotografía: Original, Cámara: Dispositivo Móvil.
Let no one turn off your inner light
---
---
Blurt continues to grow // Blurt continúa creciendo
---
---
Que nadie apague tu luz interior // Let no one turn off your inner light
Información Importante: