El ocaso de los años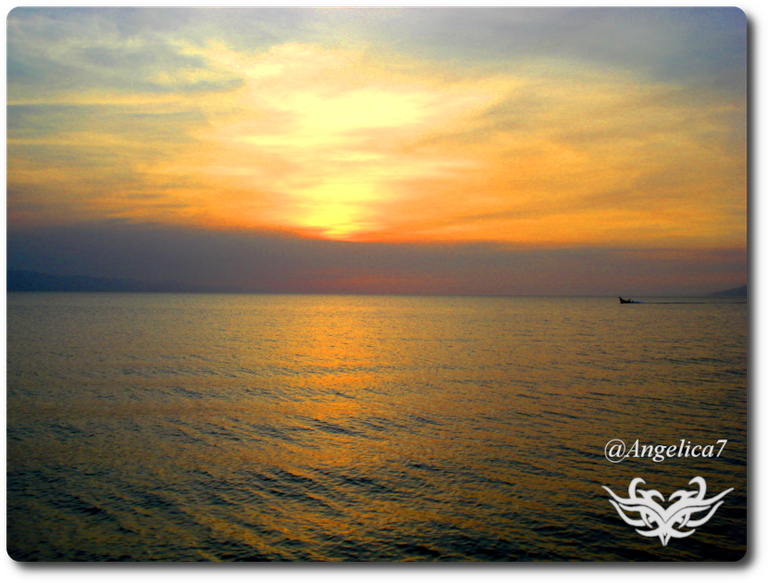 ---
Cuando el ocaso de la edad se acerca se puede ver tan hermoso como este atardecer, parece que fuera solidario pero no necesariamente es así. Pensar en la soledad me hace imaginar qué a pesar de que el mundo se encuentra actualmente invadido por la tecnología, lo cual facilita el medio de comunicación con nuestros seres queridos, amigos y familiares, en ocasiones podemos sentir que en realidad estamos solos, y cuando llega ese momento te detienes y piensas, que algo en tí debe cambiar.
Para algunas personas identifican el ocaso de los años, como el fin de los días, para esta publicación esto no será así, sino que tratará de cómo en el ocaso de los años podemos continuar con hermosos colores así como estas fotografías.
El ocaso de los años, me recuerda que el tiempo no pasa en vano y que la sensación de soledad habita en la mente, pero en realidad no debe ser motivo de preocupación porque cuando encontramos nuestro propósito en la vida, nos hace sentirnos bien con nosotros mismos y esto a su vez, es motivo de alegría.
---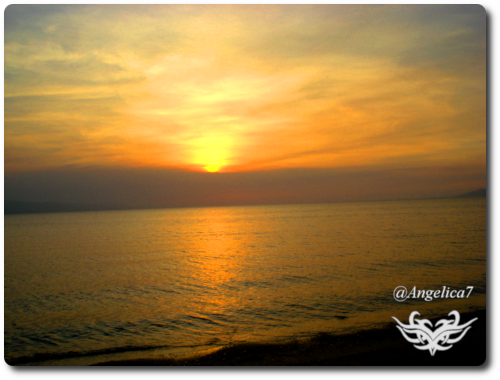 ---
Experiencia basada en una entrevista
Hace poco tuve la oportunidad de entrevistar a 3 parejas de casados, la primera con 32 años de matrimonio la segunda con 38 y la tercera con 49, entre las preguntas que les hice estaba, que si tenían miedo a quedarse solos, las 3 parejas indicaron sin lugar a dudas que si, y es que el amor se transforma en costumbre y apego emocional en algunos casos, en otros es amor genuino y libre, pero definitivamente viene acompañado de miedos.
El ocaso de los años en las parejas, se manifiesta en calma porque se siente en plena seguridad de que no estarán solos.
Continuando con mis preguntas, les dije ésta es una entrevista para Blurt, donde mostraré algunos resultados de forma general por favor sea lo más sincero posible.
Pregunta número 2: ¿Qué imaginan si alguno de los dos tiene que morir?
Antes de responder esta pregunta las tres parejas guardaron silencio y luego una sonrió y dijo, primero me iré yo, porque no sufriré decirle adiós a mi pareja, esta respuesta fue del matrimonio que tiene 49 años, mientras que los dos anteriores empezaron a bromear entre ellos y a comentar que era mejor no morir pero que si alguno debía despedirse, ninguno iba a quedarse solo porque se buscarían a otra pareja.
Esto me hizo pensar que el ocaso de los años en pareja es hermoso, poder compartir el amor con otra persona y disfrutar de su compañía hacen del ocaso de los años momentos de recuerdos, aprendizaje, enseñanza, compañía, respeto y mucho amor.
El amor en el ocaso de los años es muy valioso, pero no solo del amor de una pareja, sino avivar el amor por los hijos, los amigos, la familia y sobre todo el amor propio. AL final en el ocaso de los años nos encontramos con nosotros mismos y que mejor que estar agradado con lo que vemos en el espejo, feliz con lo que somos y hemos logrado, alegre con lo que hemos vivido y agradecidos por lo que aún nos falta por vivir.
El ocaso de los años no es final del tiempo, sino la oportunidad de disfrutar de todos los momentos que nos quedan y valorar lo que ya vivimos.
---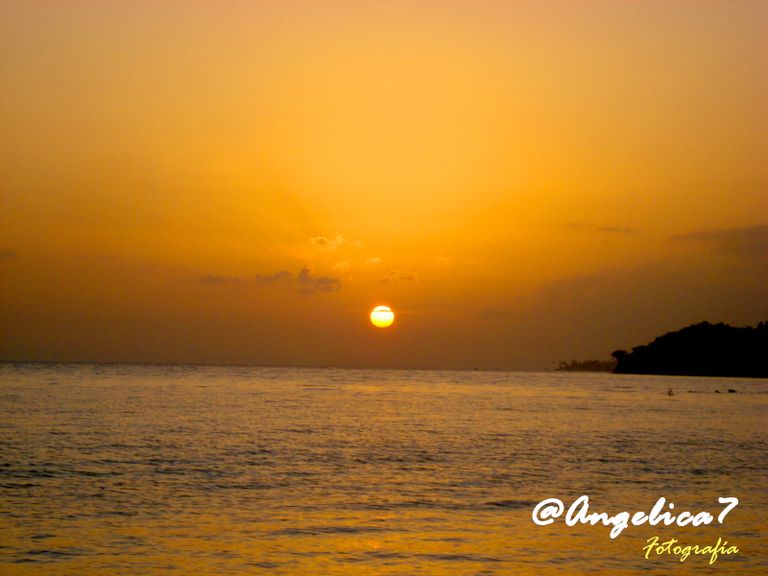 ---
Estas fotografías me recuerdan momentos maravillosos en mi vida, donde se detuvo el tiempo y cada vez que miro estas fotos me regalan mucha calma, esa es la sensación que deseo compartir con todo mis amigos en Blurt, que se sientan solos o con algún problema personal. Tengan presente que en Blurt nadie está solo y por medio de fotos podemos viajar a lugares hermosos y sentir bonita energía. Este es mi regalo para todos ustedes.
---
Los espero en los comentarios para compartir un trozo de torta y poder conocernos un poco más.
Con cariño y buena vibra
---
---
English Version
---
In the twilight of the years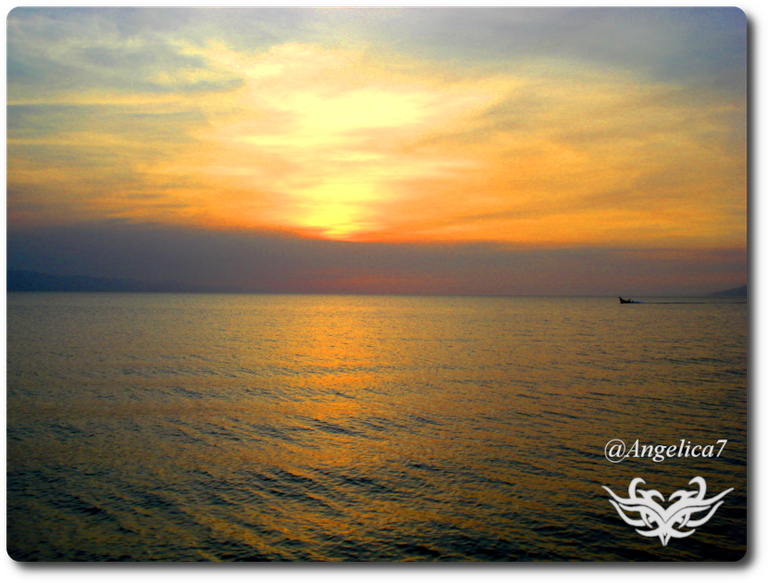 ---
When the sunset approaches you can see as beautiful as this sunset, it seems to be solidarity but it is not necessarily like that. Think about loneliness makes me imagine what even though the world is currently invaded by technology, which facilitates the means of communication with our loved ones, friends, and family, sometimes we can feel that we are actually alone, and when At that moment you stop and think, that something in you must change.
For some people identify the decline of the years, as the end of the days, for this publication, this will not be like that, but will try how at the decline of the years we can continue with beautiful colors as well as these photographs.
The sunset of the years reminds me that time does not happen in vain and that the feeling of loneliness dwells in the mind, but in reality, it should not be a cause for concern because when we find our purpose in life, it makes us feel good with us And this, in turn, it is a reason for joy.
---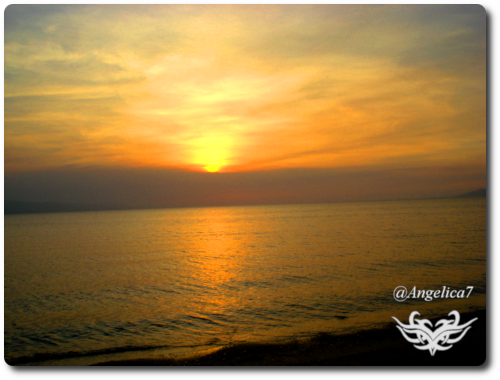 ---
Experience based on an interview
I recently had the opportunity to interview 3 married couples, the first with 32 years of marriage the second with 38, and the third with 49, among the questions I asked them was, that if they were afraid to stay alone, the 3 couples indicated Undoubtedly, if, and is that love is transformed into custom and emotional attachment in some cases, in others it is genuine and free love, but it is definitely accompanied by fears.
The sunset of the years in couples manifests itself calm because it feels in full security that they will not be alone.
Continuing with my questions, I told them this is an interview for Blurt, where I will show some results in a general way please be as sincere as possible.
Question number 2: What do you imagine if one of you has to die?
Before answering this question, the three couples kept silent and then one smiled and said, first I will leave because I will not suffer to say goodbye to my partner, this answer was the marriage that is 49 years old, while the previous two began to joke between They already comment that it was better not to die but that if anyone had to say goodbye, none was going to stay alone because another couple would be sought.
This made me think that the sunset of the years is beautiful, being able to share the love with another person and enjoy their company makes the decline of the years of memories, learning, teaching, company, respect, and much love.
The love at sunset is very valuable, but not only the love of a couple but to fan the love for children, friends, family, and especially self-love. At the end at sunset we find ourselves and that better than be pleased with what we see in the mirror, happy with what we are and we have achieved, happy with what we have lived, and grateful for what we still lack to live.
The decline of the years is not the end of time, but the opportunity to enjoy all the moments that we have left and assessed what we already live.
---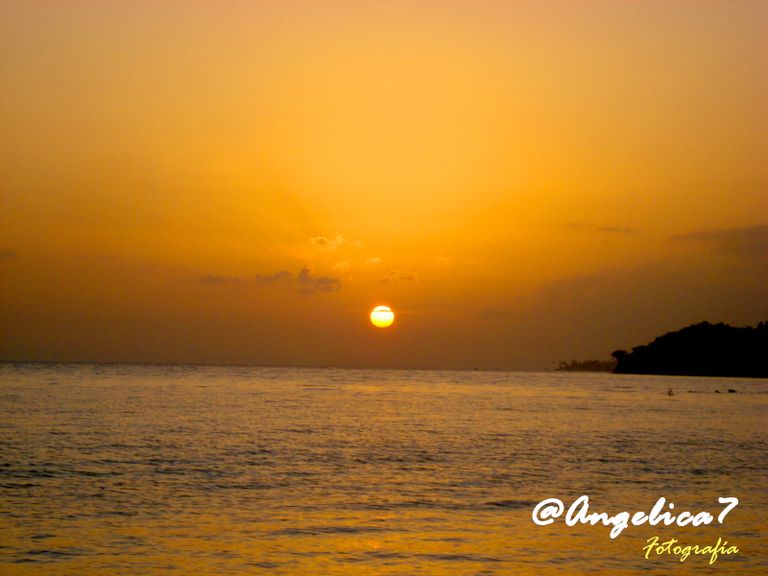 ---
These photographs remind me of wonderful moments in my life, where time stopped and every time I look at these photos give me a lot of calm, that is the feeling that I want to share with all my friends in blurt, who feel alone or with a personal problem. Keep in mind that in Blurt nobody is alone and through photos, we can travel to beautiful places and feel pretty energy. This is my gift for all of you.
---
I wait for you in the comments to share a piece of cake and be able to know us a little more.
With love and good vibes
@ Angelica7.
---
---
Invitación
En mis publicaciones estoy dejando un boleto especial para participar en el PUB de unos buenos amigos aquí en En Blurt .
Invitation
In my publications, I am leaving a special ticket to participate in the pub of some good friends here in in blurt .
---
Toma tu boleto de Entrada para el PUB todos los domingos
Esta entrada si la deseas debes compartir un comentario en esta publicación y participar los domingos en el PUB, para hacer amigos, conocer de actividades que se hacen en Blurt y en otras redes y estar dispuesto a pasar un momento diferente entre amigos.
Te comparto aquí el PUB de esta semana, para que leas de que se trata:
Take your ticket for the pub every Sunday

This entry If you want to share a comment on this publication and participate on Sundays in the pub, to make friends, know about activities that are made in Blurt and in other networks, and be willing to spend a different moment between friends.

I share this week's pub here, so you can read that it is: 2021-KW 39 ~ Kneipe 24/7 ~ Treffpunkt ~ Dauer-Kneipe ~ Ohne Zusammenhang / Without Any Context ~ [GER/ENG]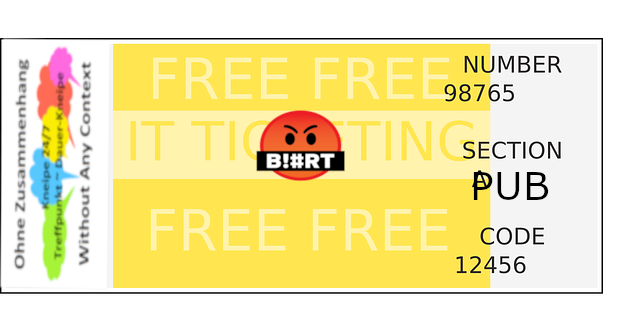 imagen
---
---
Para los nuevos y los no tanto también
En Blurt, tienes un espacio para convertirte en una gran creador de contenido, tan solo siempre sé tu mismo y crea contenido creativo y original.
A la familia Blurt le gusta leer a personas reales sensibles y que estén dispuestos en hacer crecer la cadena con buena energía, por ello los invitamos a que sean unos usuarios geniales con identidad propia y que hable su propia voz, para ser protagonistas de tu propia historia detrás de cada foto o contenido.
También aprovecho a darle las gracias a todos los amigos en Blurt que se mantienen activos y alegres apostando por el crecimiento de Blurt, con buena vibra.
Te invito a escribir tu historia detrás de la foto, estoy segura que tienes muchas cosas que compartir y estaré encantada de leerte.
for new and not so much also

In Blurt, you have a space to become a great content creator, I only always know yourself and create creative and original content.

The Blurt family likes to read sensitive real people and that are willing to grow the chain with good energy, so we invite them to be great users with their own identity and to speak their own voice, to be protagonists of your own History behind each photo or content.

I also take advantage of giving thanks to all friends in Blurt who remain active and cheerful betting on Blurt's growth, with good vibes.

I invite you to write your story behind the photo, I'm sure you have many things to share and I'll be happy to read to you.
---
Historia original // Original story
Fotos: Propias, tomadas con mi teléfono Huawei
Edición: GYMP
---
Let no one turn off your inner light
---
---
Blurt continues to grow // Blurt continúa creciendo
---
---
Que nadie apague tu luz interior // Let no one turn off your inner light
Información Importante: