Amor a los 50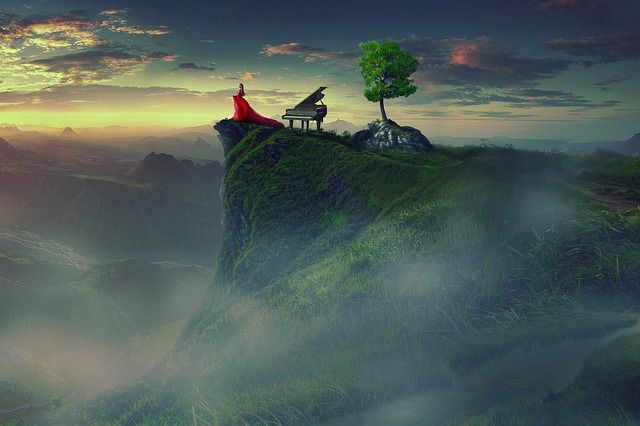 Imagen
---
---
Cada año que pasa es una experiencia que se convierte en un abanico de momentos que nos ofrecen diferentes tipos de aprendizaje donde cada uno asume su propio estilo de vida. El amor después de 50 años actualmente, desde mi punto de vista, tiene más oportunidades que antes, ya que existe un mundo de posibilidades donde se ofrecen diferentes servicios tecnológicos que todos podemos disfrutar actualmente.
Entonces nos encontramos ante la presencia de una serie de características y cualidades que deben tener nuestros próximos amigos mayores y ahuyentar miedos con el uso de la tecnología, por ejemplo recientemente tuve la oportunidad de compartir en una reunión de amigos de adultos de entre 50, 60 y 70 años y en su conversación expresaron que sus hijos, que estaban lejos del país, les habían dado teléfonos de última generación para poder usar las cámaras, pero no sabían usarlas muy bien , y luego necesitaban que alguien se lo explicara.
Lo curioso de todo esto es que a pesar de sus miedos o limitaciones en cuanto al manejo de cualquier equipo, estaban dispuestos a aprender cosas nuevas para estar en comunicación con sus familias.
Los miedos siempre estarán presentes, pero lo importante es superarlos. En esa reunión también se habló del tema de conseguir pareja.
---
Salas virtuales para encontrar amigos y abrir la puerta al amor después de los 50
Desde hace tiempo existen redes de comunicación y encuentro para conocer amigos y si es posible ir más allá para conocer pareja, estas páginas ofrecen un listado de usuarios en función de las características que el usuario defina con anterioridad y de forma diferenciada en función de gustos, habilidades, conocimientos, región o país y otra serie de variables, según sea el caso.
Estos espacios siguen creciendo hoy en día debido a la situación de pandemia y estas páginas han facilitado la comunicación de muchos.
Pero, es necesario manejar moderadamente algunos elementos tecnológicos para poder acceder a un mundo digital que hoy está más presente que nunca.
La experiencia de enamorarse después de 50 años
Desde mi experiencia les puedo compartir que es un amor delicioso, pues a esta edad cada quien ya sabe lo que quiere y sus propios sentimientos. En una forma madura de pensar no es necesario mentir ni ocultar nada porque ya son adultos que teóricamente deberían saber lo que quieren.
Es posible vivir de la misma manera de manera intensa, libre y alegre porque cuando ya tenemos una determinada experiencia y podemos saber de lo que somos capaces de vivir y disfrutar, por eso es importante no cerrarnos a las oportunidades.
En el amor a los 50, se dejan atrás algunos complejos, se empiezan a valorar otras cosas y se entiende que el amor es sencillo, solo se trata de sentir amor por el otro sin complicaciones, pero sobre todo sin dañar a los demás. Por eso, volver a enamorarse en la vejez es incluso volver a enamorarse de la propia pareja con la que llevas muchos años juntos, volver a enamorarte de ti mismo, apreciar lo que cada uno es, y es también enamorarse amar con un nuevo ser que llega para darle a la vida un nuevo rumbo.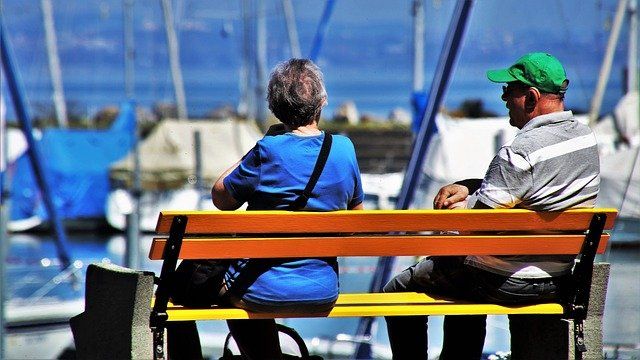 ---
Las oportunidades
En la vida las oportunidades siempre están presentes solo debemos estar abiertos para poder sentir que algo nuevo está por suceder. A veces la cotidianidad y las costumbres pueden abrumar nuestro día a día y llevarnos a pensar que ya no queremos amar más, pero en realidad todo lo que se necesita es un cambio y gestionar nuevas oportunidades que nos permitan crecer en el amor. de nuevo.
Enamorarse después de 50 años es una experiencia maravillosa llena de alegría y nuevos caminos a seguir.
---
---
Dedicado con mucho cariño, para todos aquellos que disfrutan de amar.
Gracias Blurt, los amo a todos.
Angélica7
Buenas vibraciones.
English version
Love at 50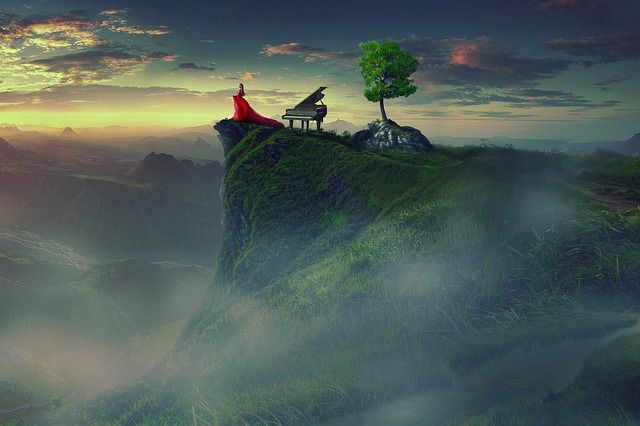 Image
---
---
Each year that passes is an experience that becomes a range of moments that offer us different types of learning where each one assumes their own lifestyle. Love after 50 years currently, from my point of view, has more opportunities than before, since there is a world of possibilities where different technology services are offered that we can all currently enjoy.
So we are faced with the presence of a series of characteristics and qualities that our next elderly friends should have and to ward off fears with the use of technology, for example recently I had the opportunity to share in a meeting of friends of adults aged between 50, 60 and 70 years old and in their conversation they expressed that their children, who were far from the country, had given them the latest generation phones to be able to use the cameras, but they did not know how to use them very well, and then They needed someone to explain it to them.
The curious thing about all this is that despite their fears or limitations regarding the management of any equipment, they were willing to learn new things in order to be in communication with their families.
Fears will always be present, but the important thing is to overcome them. That meeting also talked about the topic of getting a partner.
---
Virtual rooms to meet friends and open the door to love after 50
For some time there have been communication and meeting networks to meet friends and if it is possible to go further to meet a partner, these pages offer a list of users based on the characteristics that the user defines in advance and in a differentiated way based on tastes, skills, knowledge, region or country and another series of variables, as the case may be.
These spaces continue to grow today due to the pandemic situation and these pages have facilitated the communication of many.
But, it is necessary to moderately manage some technological items to be able to access a digital world that is more present today than ever.
The experience of falling in love after 50 years
From my experience I can share that it is a delicious love, because at this age everyone already knows what they want and their own feelings. In a mature way of thinking it is not necessary to lie or hide anything because they are already adults who theoretically should know what they want.
It is possible to live in the same way in an intense, free and joyful way because when we already have a certain experience and we can know what we are capable of living and enjoying, it is therefore important not to close ourselves off from opportunities.
In love at 50, some complexes are left behind, other things begin to be valued and it is understood that love is simple, it is only about feeling love for the other without complications, but above all without harming others. For this reason, falling in love again in old age is even falling in love again with your own partner with whom you have been together for many years, falling in love with yourself again, appreciating what each one is, and it is also falling in love with a new being that arrives to give life a new direction.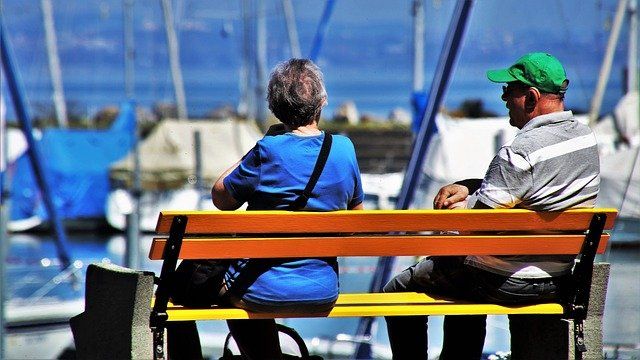 ---
The opportunities
In life opportunities are always present only we must be open to be able to feel that something new is about to happen. Sometimes everyday life and custom can overwhelm our day-to-day life and lead us to think that we no longer want to love anymore, but in reality, all that is needed is a change and managing new opportunities that allow us to grow in love again.
Falling in love after 50 years is a wonderful experience full of joy and new paths to follow.
---
---
Dedicated with great affection, for all those who enjoy loving.
Thanks Blurt, I love you all.
Angelica7
Good vibes.
---
---
Invitación
En mis publicaciones estoy dejando un boleto especial para participar en el PUB de unos buenos amigos aquí en En Blurt .
Invitation
In my publications, I am leaving a special ticket to participate in the pub of some good friends here in in blurt .
---
Toma tu boleto de Entrada para el PUB todos los domingos
Esta entrada si la deseas debes compartir un comentario en esta publicación y participar los domingos en el PUB, para hacer amigos, conocer de actividades que se hacen en Blurt y en otras redes y estar dispuesto a pasar un momento diferente entre amigos.
Te comparto aquí el PUB de esta semana, para que leas de que se trata:
Take your ticket for the pub every Sunday

This entry If you want to share a comment on this publication and participate on Sundays in the pub, to make friends, know about activities that are made in Blurt and in other networks, and be willing to spend a different moment between friends.

I share this week's pub here, so you can read that it is: 2022-KW 01 ~ Kneipe 24/7 ~ Treffpunkt ~ Dauer-Kneipe ~ Ohne Zusammenhang / Without Any Context ~ [GER/ENG]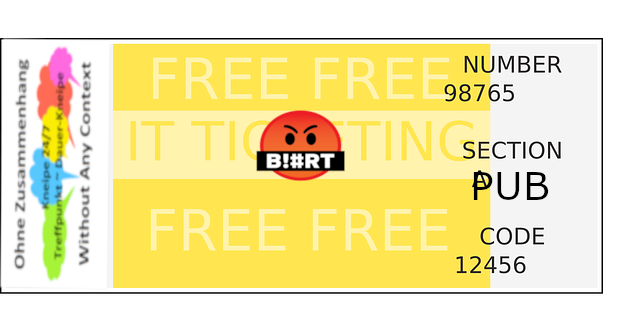 imagen
---
---
---
Historia original // Original story
---
Blurt eres tú, soy yo, blurt somos todos // Blurt is you, it is me, blurt we are all
Que nadie apague tu luz interior // Let no one turn off your inner light
Información Importante:
---