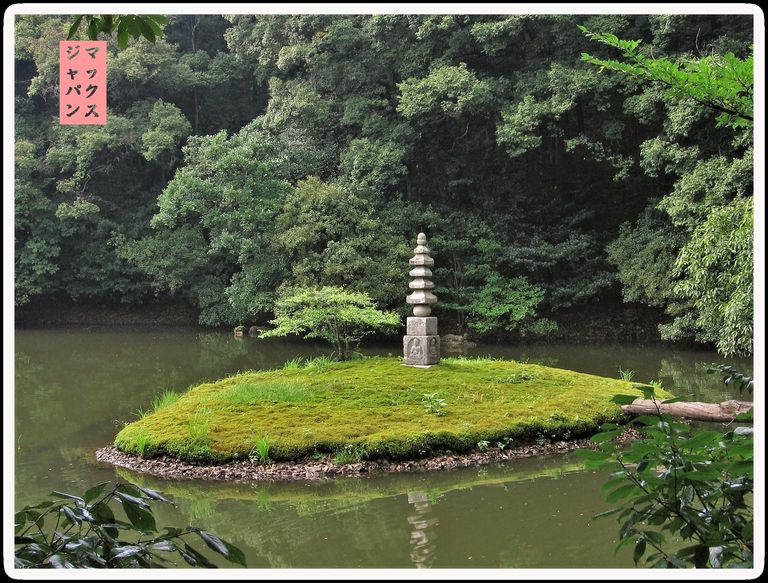 Recently I've been experimenting a bit on how I could "spice up" my pictures even more. Inspired by @dbooster and his wonderful photos I have then started to create some frames which I am planning to use sometimes.
To add another personal touch, I also made myself a little stamp that I can now put on my photos. Since most of my pictures were taken in Japan, it was natural that this stamp should also be somewhat Japanese in design. Here in Japan, even in the 21st century, people still use a personal stamp with which they sign important documents, applications at city office or even papers at the bank. A little of nostalgia in our ever faster moving time.
When creating the stamp design, I also let myself be inspired and tried a few styles. Today's pictures show 3 different stamps, all a little different from each other.But more important was that I could learn something new again this time and have expanded my skills a more. And most importantly, it was fun too.
In Japan they used to write from the right to the left and from the top to the bottom. The Japanese here reads マックスジャパン, which simply means MaxJapan. I figured and feel that is just as appropriate as it gets!
I haven't decided yet which design I'm going to use, maybe I'll just do it based on my mood.
Anyway, I've put my new stamp on today's photos, which show three different scenes from Japanese gardens.
The first picture is from Kyoto and was taken in the garden of the Golden Pavilion. It's been some time since I was last in Kyoto, but hopefully the next time won't be too long in coming.
For now, though, I'm left with my photos, which I'm happy to share with you.
I wish you all another wonderful Sunday evening,
またね matane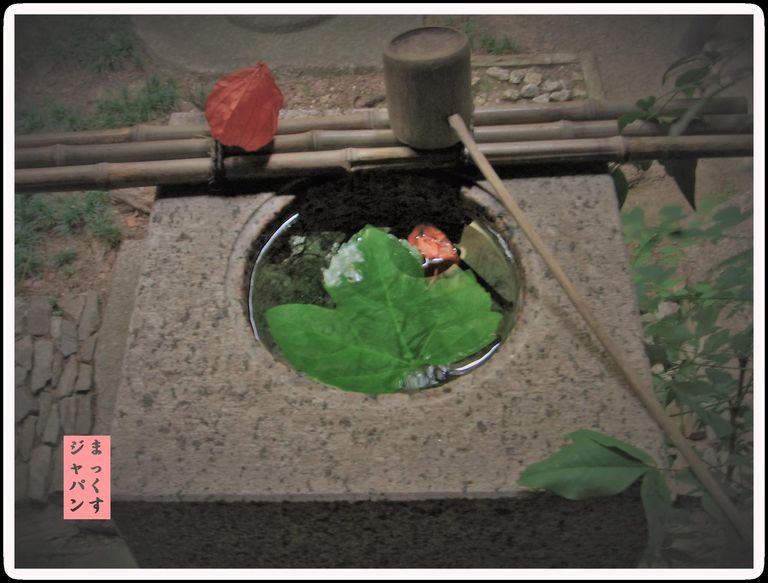 DEUTSCH
In der letzten Zeit habe ich ein wenig damit herumexperimentiert, wie ich denn meine Bildern noch ein wenig "aufpeppen" könnte. Inspiriert von @dbooster und seinen wundervollen Fotos habe ich dann damit angefangen, mir einige Rahmen zu erstellen und diese auch zu benutzen.
Um noch eine weitere persönliche Note hinzuzufügen, habe ich mir auch noch einen kleinen Stempel gebastelt, den ich meinen Fotos nun aufdrücken kann. Da die meisten meiner Bilder in Japan entstanden sind, war es naheliegend, dass dieser Stempel auch ein wenig japanisch designt sein sollte. Hier in Japan benutzen die Menschen auch im 21. Jahrhundert noch einen persönlichen Stempel, mit dem sie wichtige Dokumente, Anträge beim Amt oder auch Paiere auf der Bank abstempeln tun. Ein wenig Nostalgie in unser immer schneller werdenen Zeit.
Auch beim Stempel habe ich mich inspirieren lassen und einige Designs probiert. Die heutigen Bilder zeigen 3 verschiedene Stempel, die alle ein wenig voneinander abweichen.Aber wichtiger war, dass ich auch diesmal wieder etwas dazu lernen konnte und meine Fähigkeiten ein klein wenig ausgebaut habe. Und am wichtigsten war, dass es auch noch Spaß gemacht hat.
In Japan schrieb man früher von rechts nach links und von oben nach unten. Das Japanische hier lautet マックスジャパン, was einfach MaxJapan bedeutet. Ich dachte und denke, das ist so passend wie es nur geht!
Ich habe mich noch nicht entschieden, welches Design ich denn benutzen will, vielleicht mache ich das einfach nach Lust und Laune.
Jedenfalls habe ich den heutigen Fotos, die alle drei verschiedene Szenen aus japanischen Gärten darstellen, schon einmal meinen persönlichen Stempel aufgedrückt.
Das erste Bild stammt übrigends aus Kyoto und ist im Garten des Goldenen Pavillions aufgenommen worden. Es ist schon einige Zeit her, dass ich das letzte Mal in Kyoto war, aber hoffentlich wird das nächste Mal nicht mehr zu lange auf sich warten lassen.
Im Augenblick bleiben mir aber meine Fotos, die ich gerne mit euch teilen tue.
Euch allen wünsche ich noch einen wundervollen Sonntagabend,
またね matane