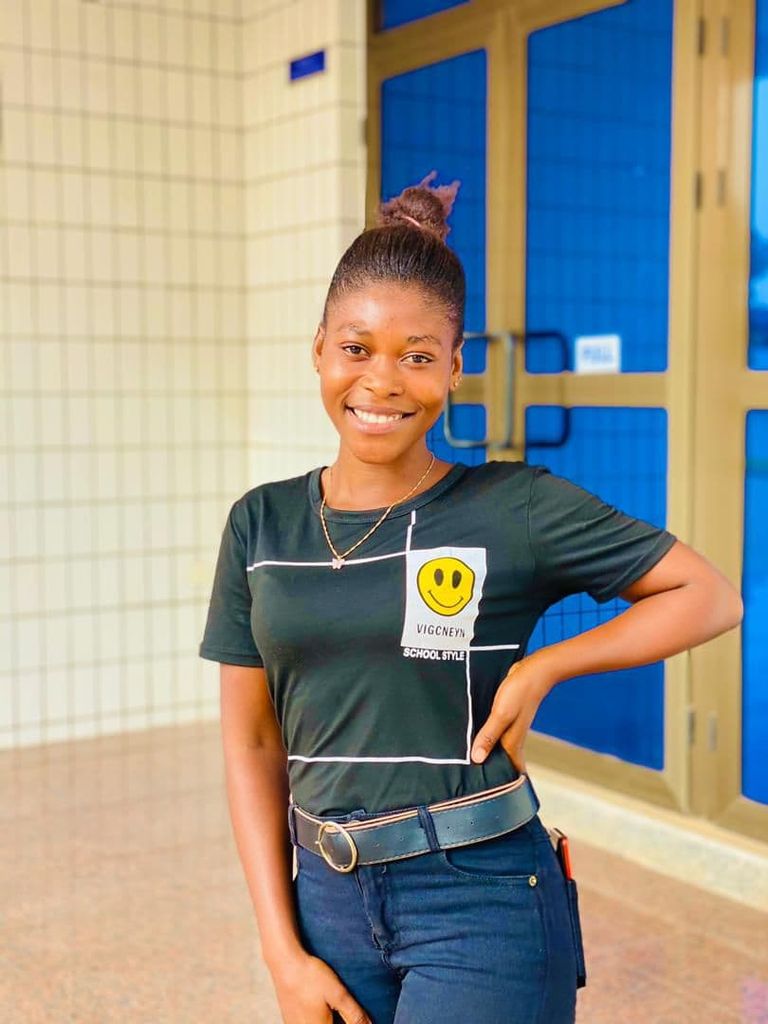 ---
---
Hi Blurt family, my name is Shamsia a student of the University of professional studies Accra. I am 22years of age, I live with my parents and elder brother in Tamale the northern part of Ghana. Running a business something that gives me comfort and keeps me busy. I started my own small business when I entered into the University. My school is best known as a business school where students are groomed to become entrepreneurs and professionals. My school encouraged me to start this business.
After a hectic day at school, I go to the market to get latest sneakers at affordable prices to sell to students and make profit. I am kind and cares about people. While many people have dreams of becoming lawyers, doctors and pilots , I have always wanted to be an entrepreneur. Over the past few months, I have started living this dream and it gives me so much joy.
Cooking is another thing that I love to do. It gives me a chance to be creative. I adore losing myself in the rituals of chopping, stirring and tasting. This gives me an opportunity to nurture my friends and family.
My favourite hobby is reading. I enjoy reading books when am free. It all started when I was five years old, I read a story book and it felt interesting and so I didn't want to stop. I enjoy reading stories with happy ending. I love reading because I learn new vocabulary, it helps improve my English and also I explore the imaginative world of my favorite author J.K. Rowling who wrote "Harry Potter".
Reading can also give me an unlimited imagination which can help me write my own books in the future. For the love I have for the above mentioned, I would make sure to inspire people and create positive impact on them and the world at large. I would like to say a very big thank you to @servantofpeace and @hydra1 for introducing me to this post. Thank you.