Hello Kittens! 🐱
Simple, tasty, healthy salad. And colorful vegetables gladdens the eyes with bright colors. In just 10 minutes you will create a charge of health and mood for the whole family.
In the diet must include vegetable salads. Light vegetable salads will help to put in order the figure and replenish the body with vitamins.
Recipes of vegetable salads are usually made on the basis of: tomatoes, cucumbers, sweet peppers. Another rule of a delicious salad is slicing, namely, it is necessary to cut vegetables equally. Light salads are filled with olive oil.
Ingredients: tomatoes, cucumbers, sweet red pepper (Bulgarian), green onions, dill, basil, parsley, salt, oil.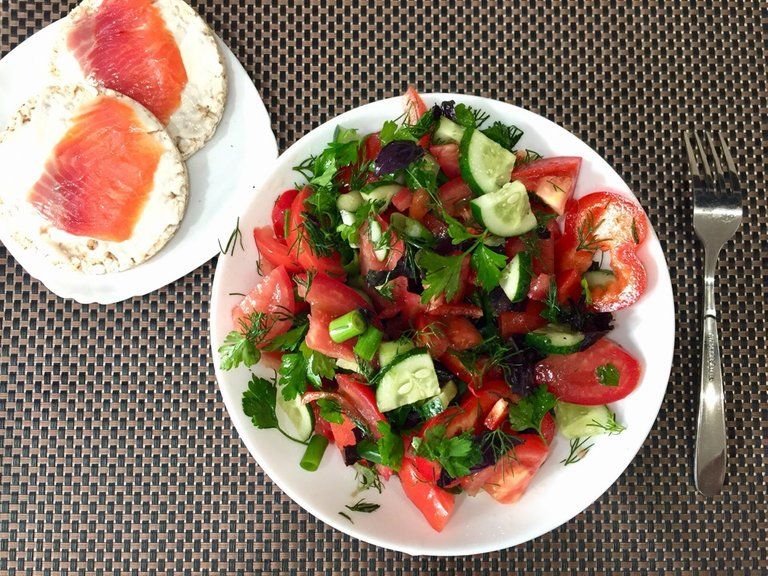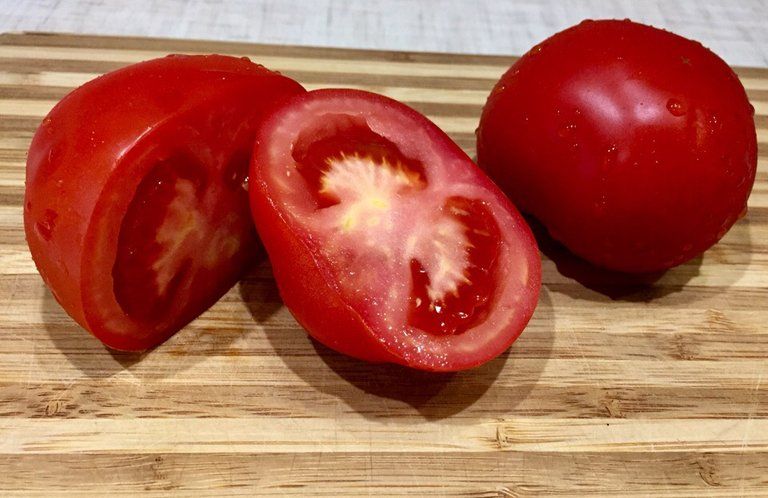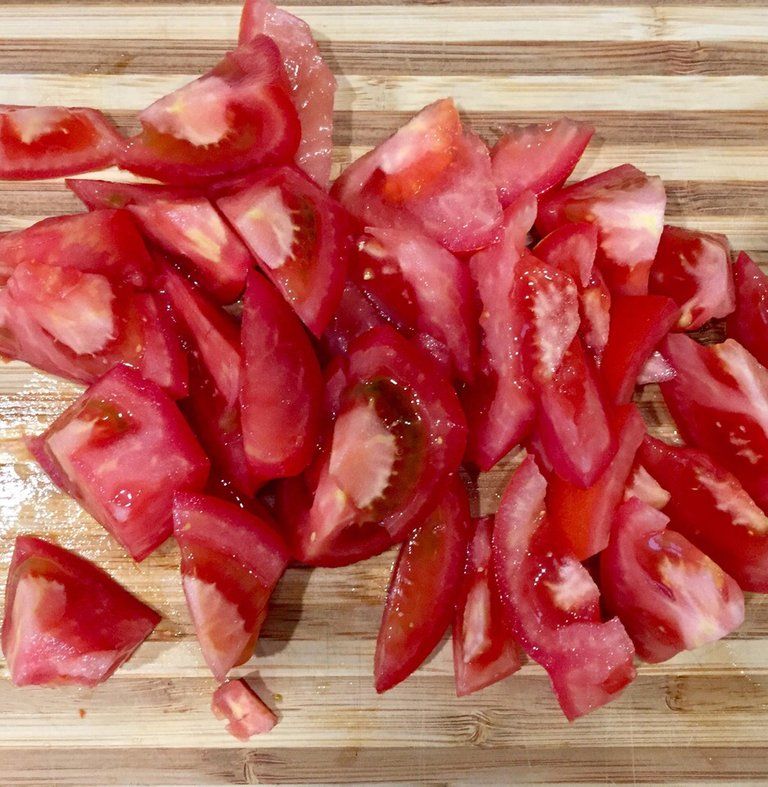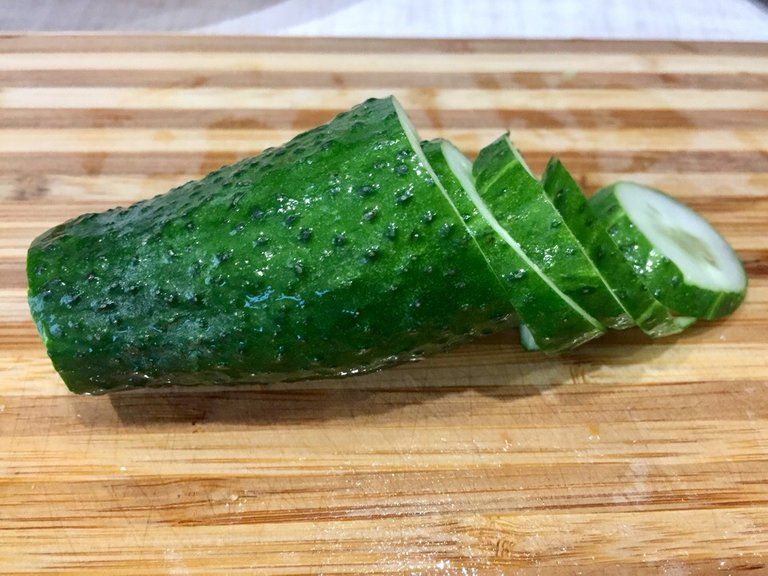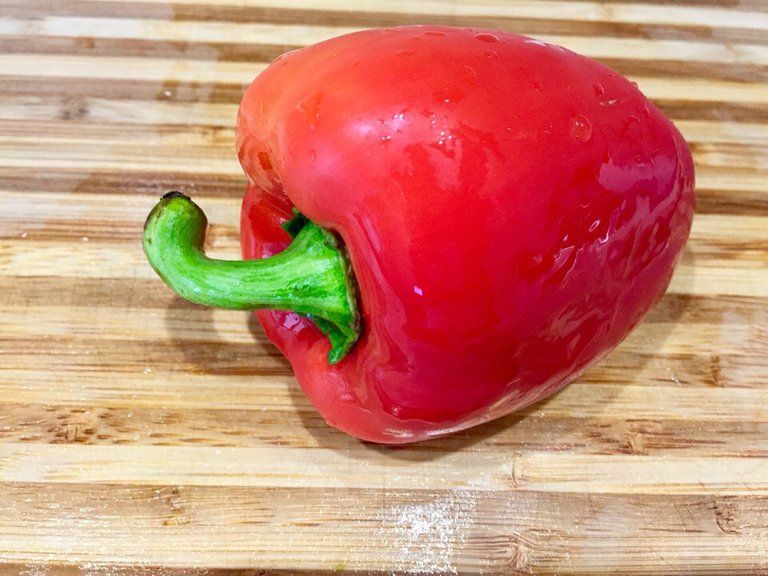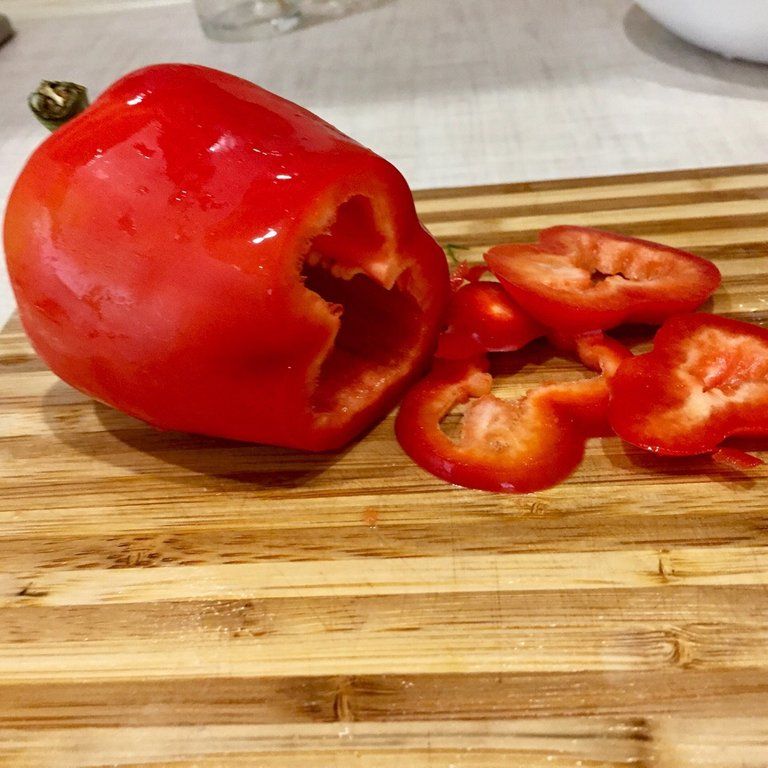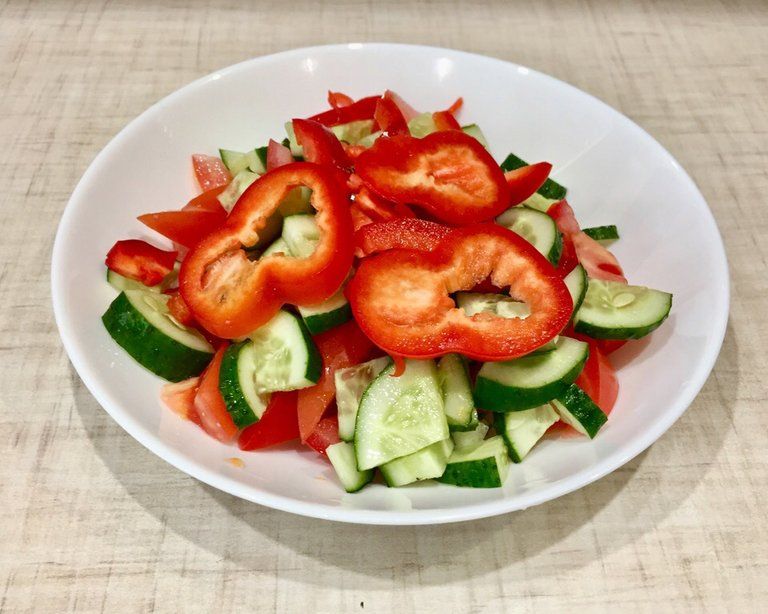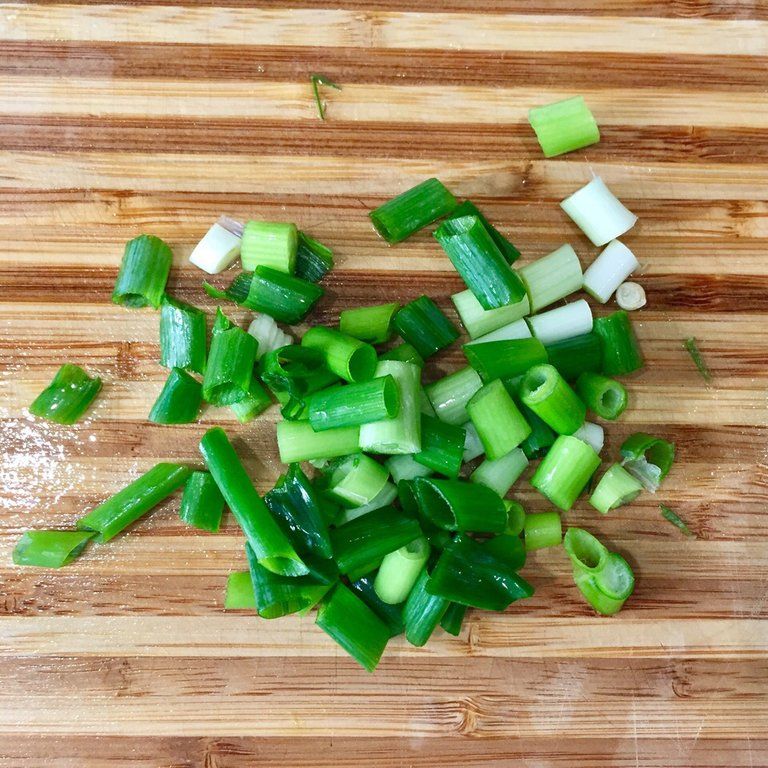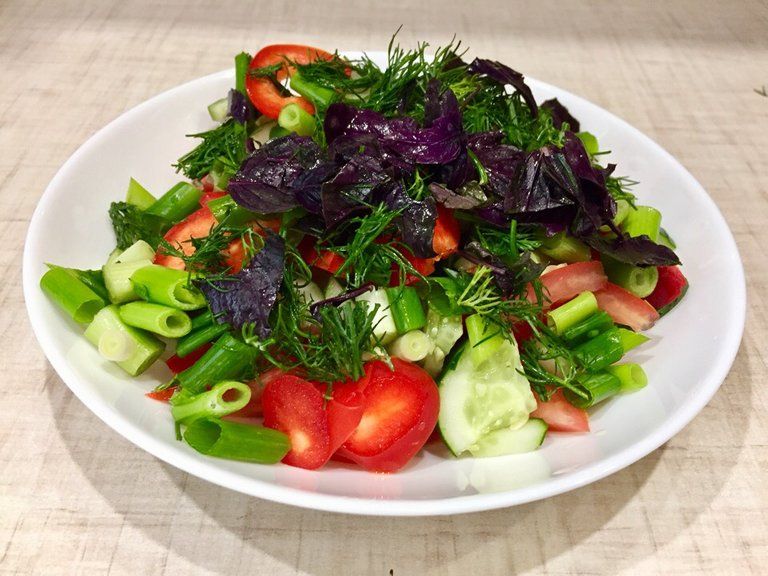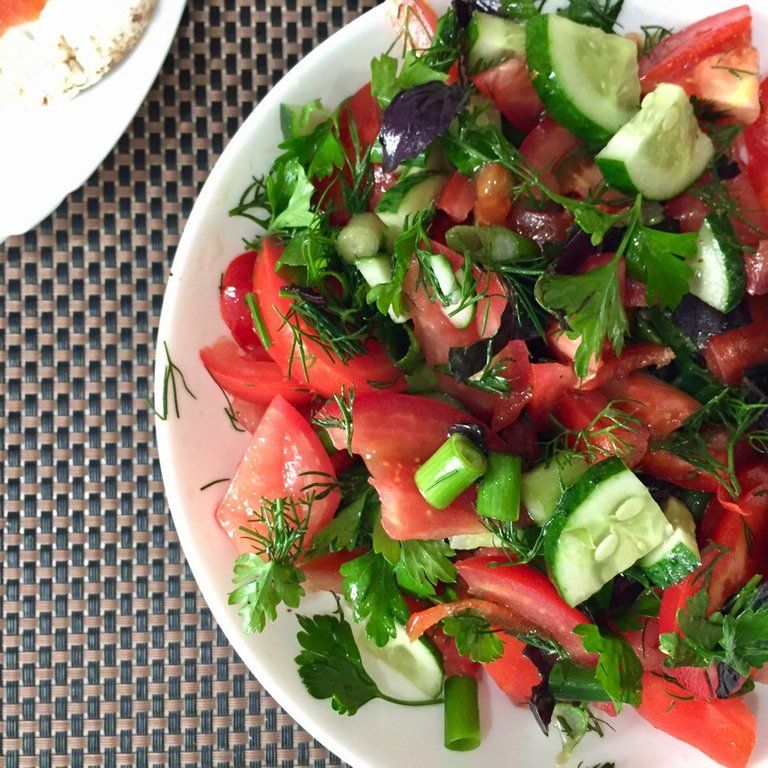 My TINY Links for #instablurt : )      
My Instagram account - yakubenko_daria  
My profile on Vkontakte - Dashulya Yakubenko   
My Facebook Profile - Дарья Якубенко