Before writing anything i would like to thank @offgridlife as he helped me out yesterday by not only answering to my questions related to how can i buy blurt but also writing a tutorial and explaining it.
I am really happy to meet such a nice person , so thank you offgrid. Now coming back to the topic , i set an buy order at ionomy and it is already filled. I am happy that my order was successful. this was my very first blurt purchase , i did not bought much but only 500 blurt.
There was a fees of 20 blurt that was charged to me so i had to buy 520 blurt in order to receive 500 blurt into my blurtwallet. I also checked that there is fixed fees on any amount we want to withdraw so i think the fees is not bad as if someone buying 10000 blurt will only have to pay 20 additional blurt for transfer.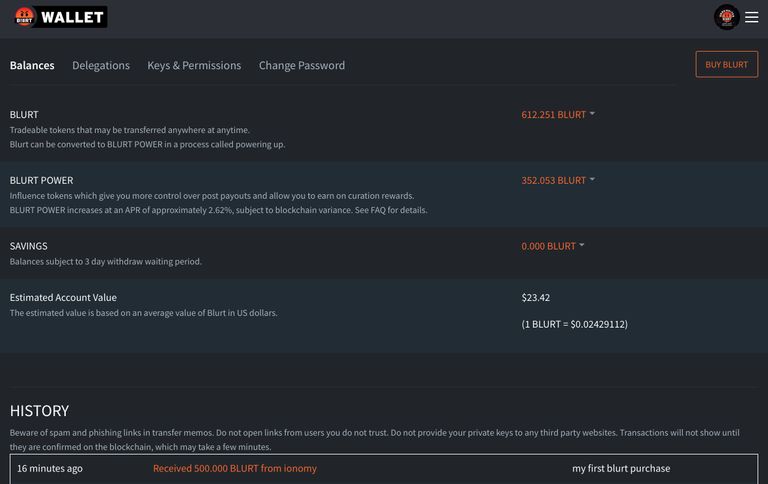 This is also my one step closer to #bpud by @randula , i am collecting blurt until the 1st of February and then i will participate by powering up all my blurt on that day. I am really excited for that and i will try my best to collect more and more blurt by buying it on ionomy.
I am going to trade some of my crypto and use the profit to buy more blurt. Again before ending this post i would want to thank offgridlife for his help.
Thank You