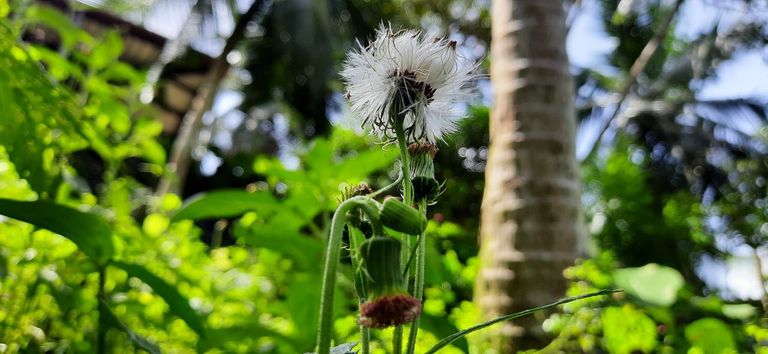 "I'm in a field of dandelions
Wishing on everyone that you'll be mine, mine
And I see forever in your eyes
I feel okay when I see you smile, smile
Wishing on dandelions all of the time
Praying to God that one day you'll be mine
Wishing on dandelions all of the time, all of the time"
-Ruth Berhe
I love each word of this song and the melody that is full of love. But.... do people wish on Dandelions? There are cute little beliefs in my life, that I make wishes on. The simplest one is fallen eyelashes. When I see a fallen eyelash of me, I put it on top of my hand and blow it away with a wish. These wishes have become a reality too. I know that is not because of the eyelash, but it's the spiritual power that we build by thinking the same thing multiple times.
Later I read that people in the other part of the world make wishes while blowing Dandelion seeds away. We don't have Dandelions here, but we have some others.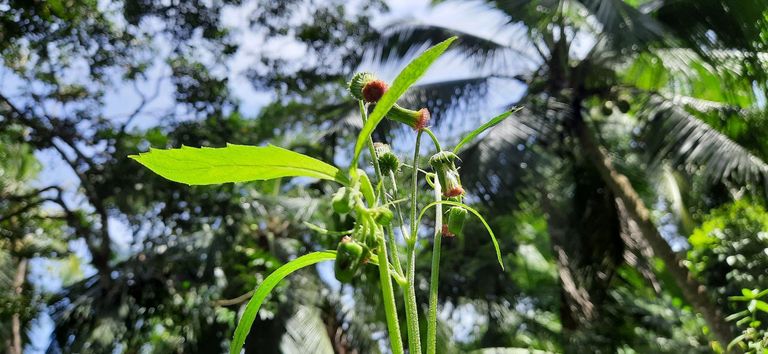 It had been grown in our garden, a little bit away from where we usually walk. There were plenty of names like "ebolo, thickhead, redflower ragleaf, fireweed" mentioned in Wikipedia but here we generally called it a wild plant. My attention went to the two hummingbirds who were trying to stand on its vertical trunk, but there was more than that to enjoy with this plant.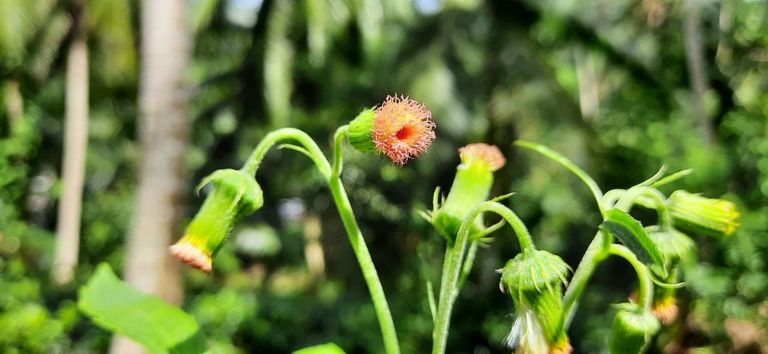 Before the fluffy flower opens, it looks like a bud with reddish-orange florets. This bud always turns towards the ground, until it becomes a lightweight fluffy seed ball. The white hair of the floating ball is so fluffy as same as my cat's fur.
I went closer and closer to watch the whole life story of the flower. From birth to death. The greeny small buds convert to a larger bud with orange florets, and then to a floating hairy ball. Once all the seeds flew away, it remains just an empty head. Not sure what it is called :|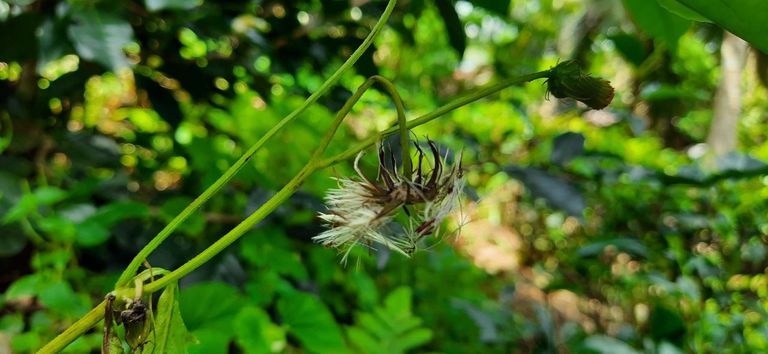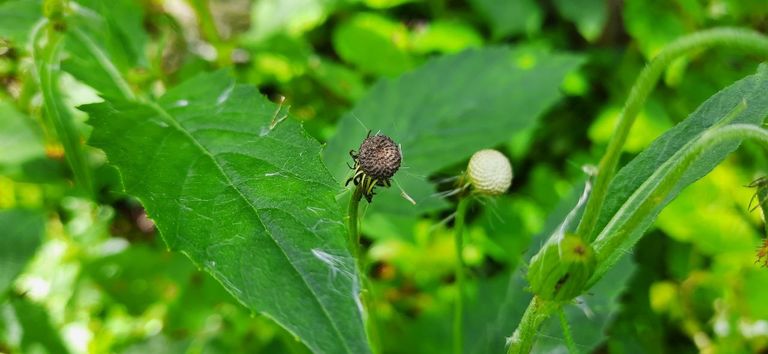 That's exactly how life is! And imagine how many seeds fly away from one flower? But very few of them the get opportunity to survive. This redflower can remind us various theories, remember Davin's theory of Evolution?
"...It's not the strongest of the species that survives, not the most intelligent that survives. It is the one that is the most adaptable to change...."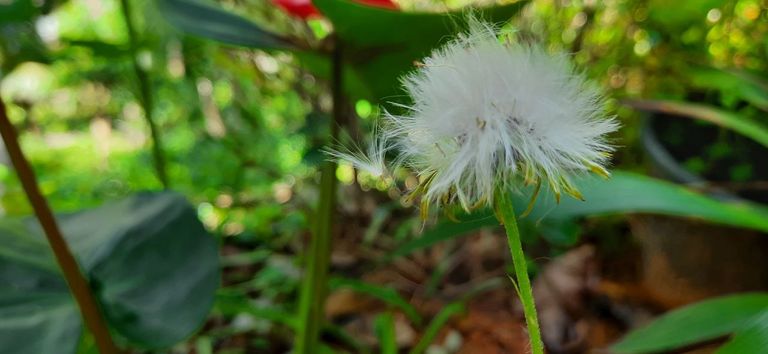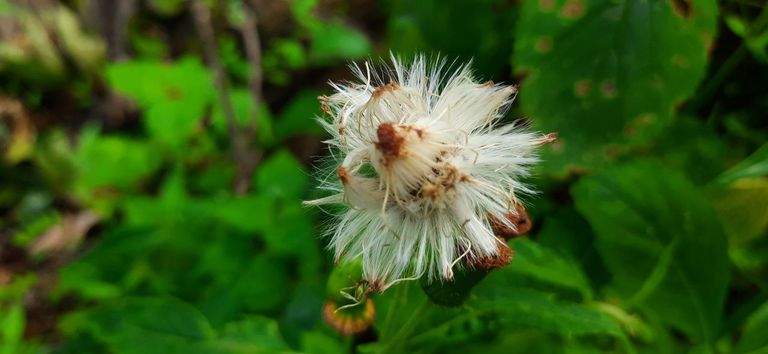 Finally, I picked a well-grown fluffy flower to make a wish... Oh Gosh, it is so strong to blow off! But finally I made it!
"...Dandelion, into the wind you go
Won't you let my darling know?..."
-Ruth Berhe
*****