Greetings from @mr-raconteur!!
Hope you all are safe amidst of this ongoing horrible epidemic. Today I would like to share with you my Wednesday stroll😍👪🙏 .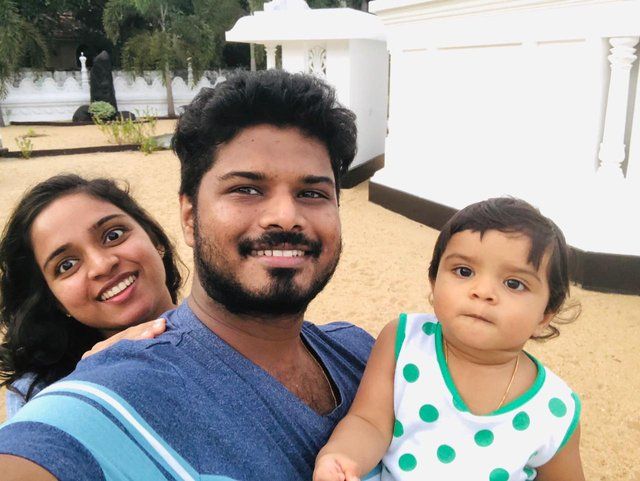 As today we all are at home, we spent more time with our night nap and woke up around 9am. It was so free to live a life together with our own terms as we are in a rental house. Nobody is there to scold us, criticize us, so felt so free to do our works.
My wife quickly prepared our breakie coz, we felt starving. It was a small but very romantic breakie to us and our little cutie; Yohana intensified our joy. We had egg noodles and our cutie was so curious to eat noodles.
We had a quick shower with Yohana and got dressed to go to the supermarket. Traveling is something what my baby's favorite and she allured to travel with her mom and dad.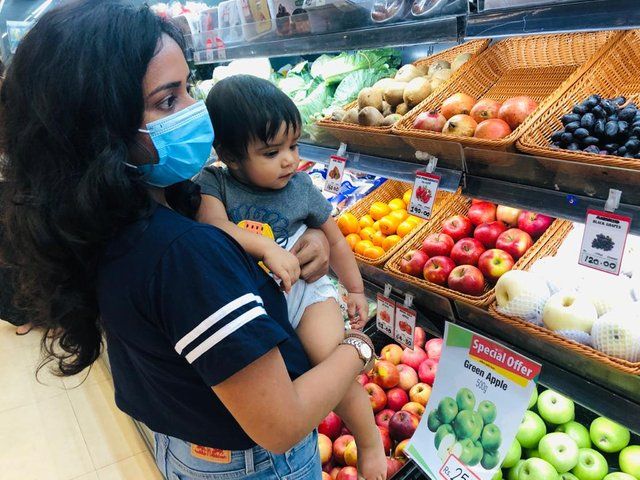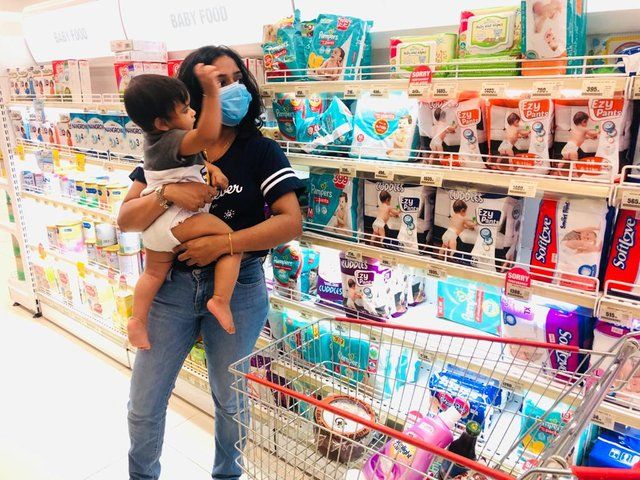 We bought goods and veggies we need for this week and ordinarily bought veggies which need for a week at one time.
For a little change, I suggested to have a lunch out so we quickly went the home and had a wash, meanwhile my wife searched a good café for a dine-in.
Lastly, we onto the decision to go to our most favored café. We had egg drop soup and while enjoying it ordered seafood Mongolian rice. It was so mouthwatering and yummy. Chocolate moose and cream caramel were taken as our desserts. It was a happy lunch out to us and arrived home around 3pm.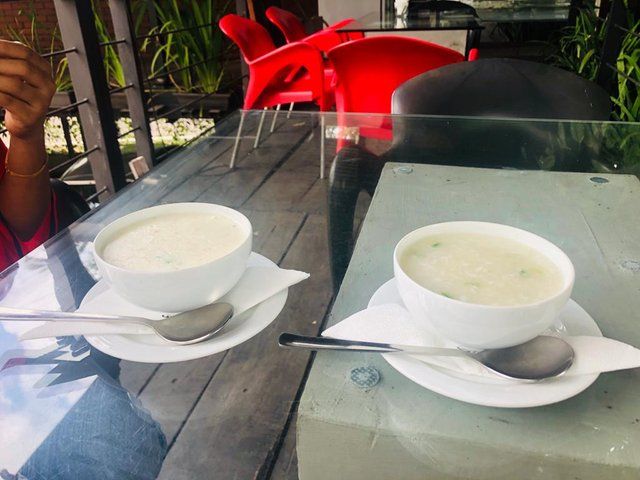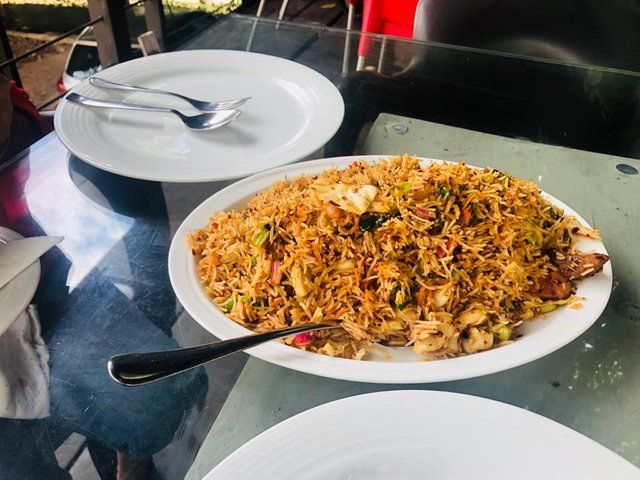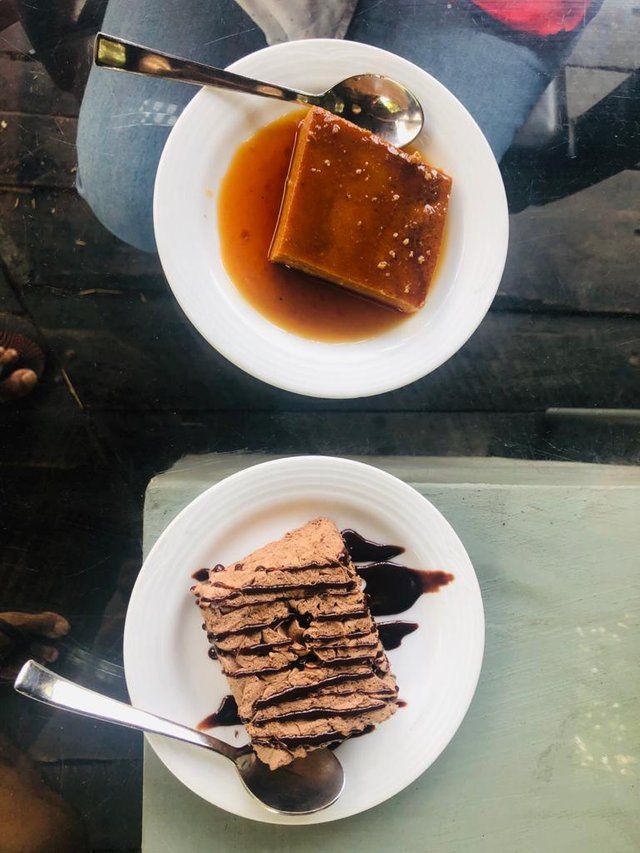 As Yohana felt sleepy, she had a little nap, and this time me and my wife love found little us time to enjoy together.
Had our evening tea around 5pm and decided to go to the temple while enjoying our hot cup of tea. I picked flowers from our home yard and got ready to go.
It was a calm and peaceful evening with many blessings. Spent a lot time under this tranquil serenity. No doubt, arrival to the monastery, made our souls so happy and calm.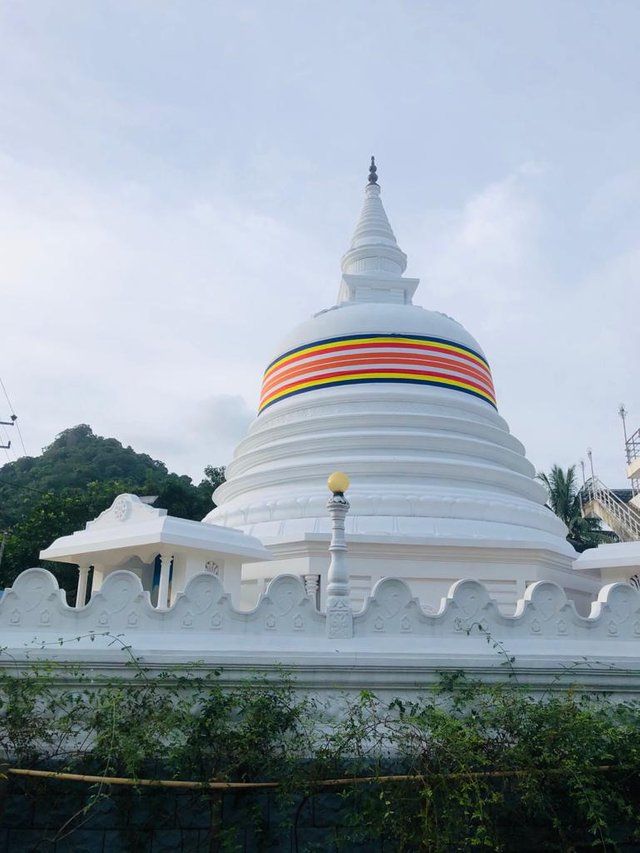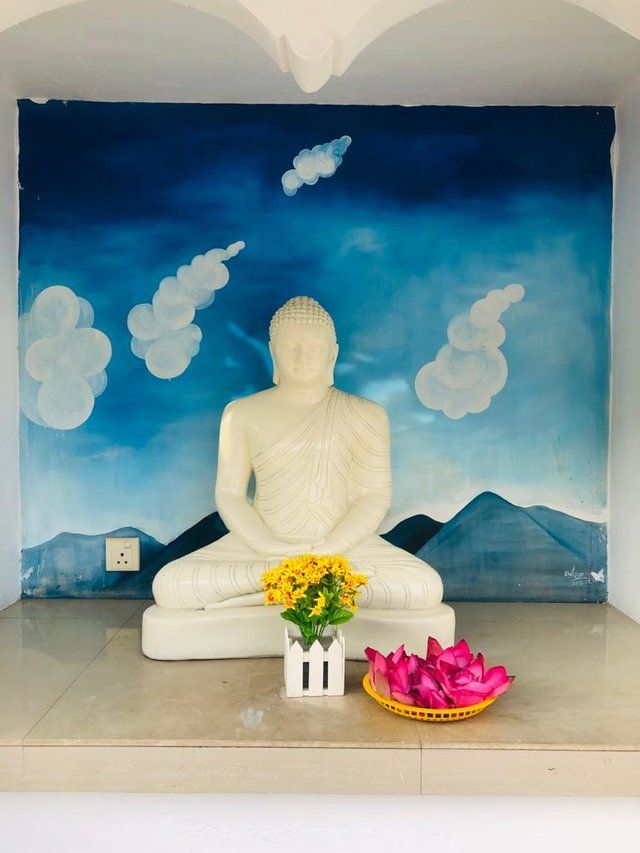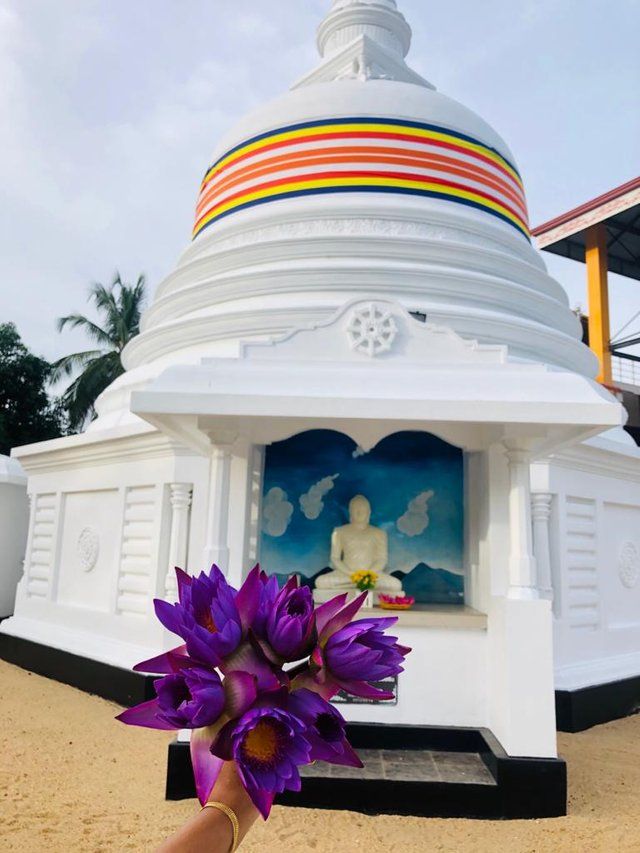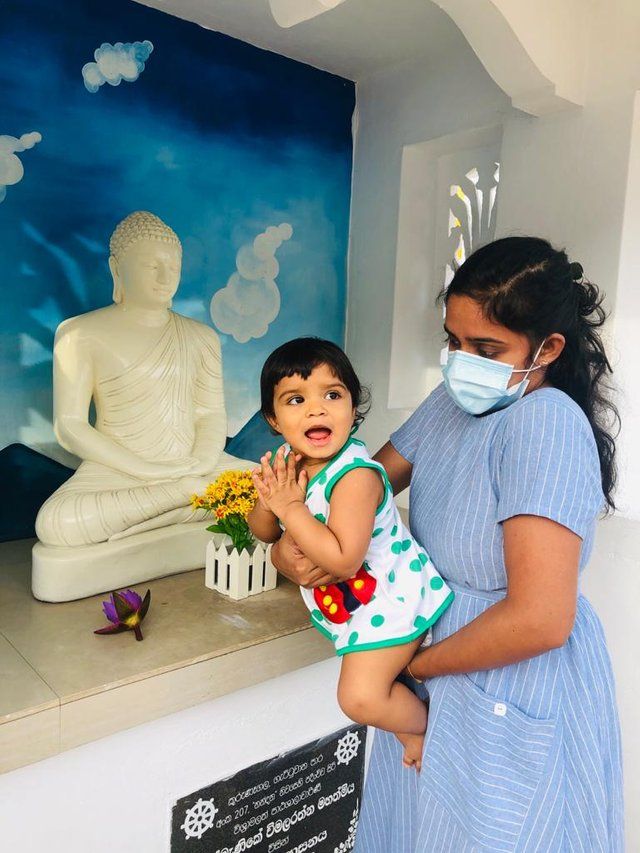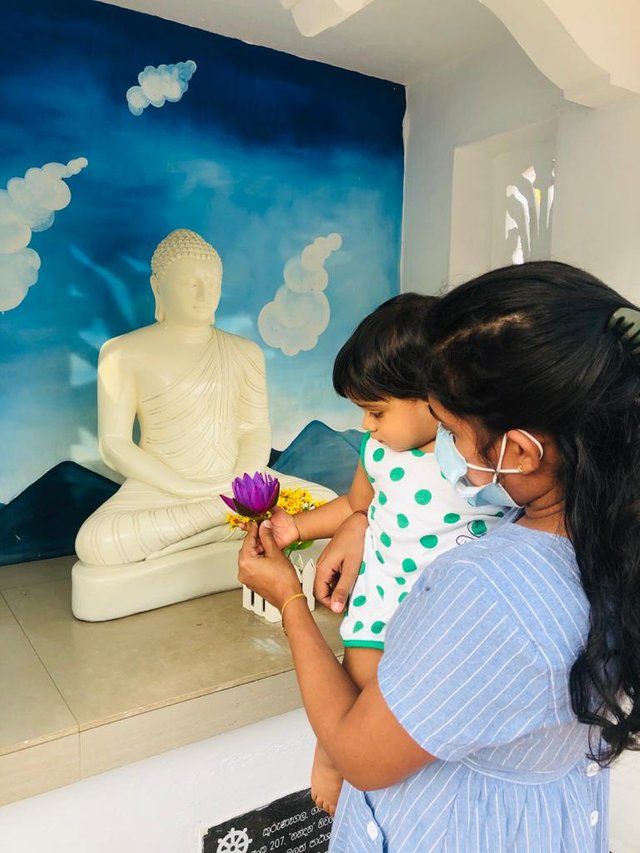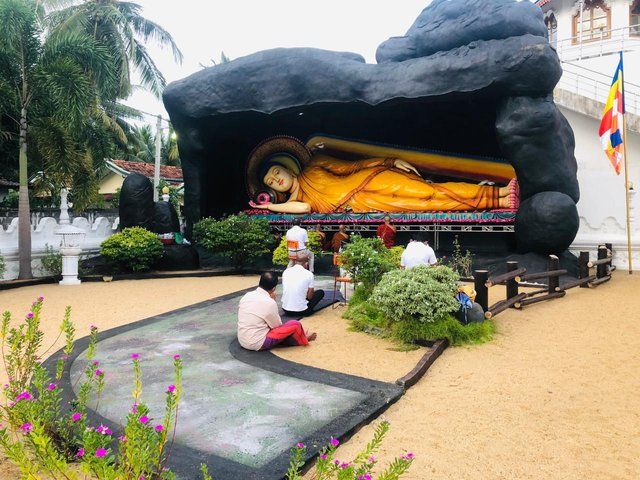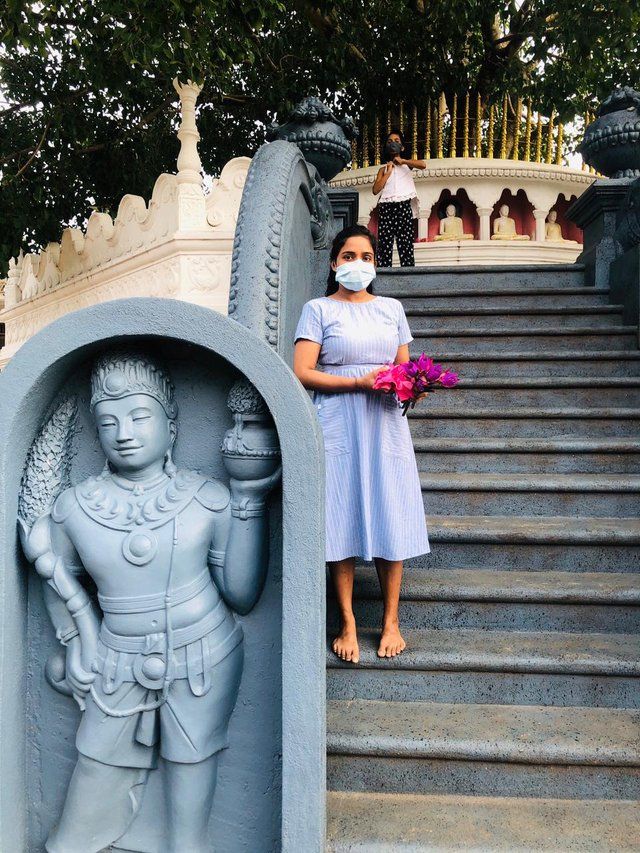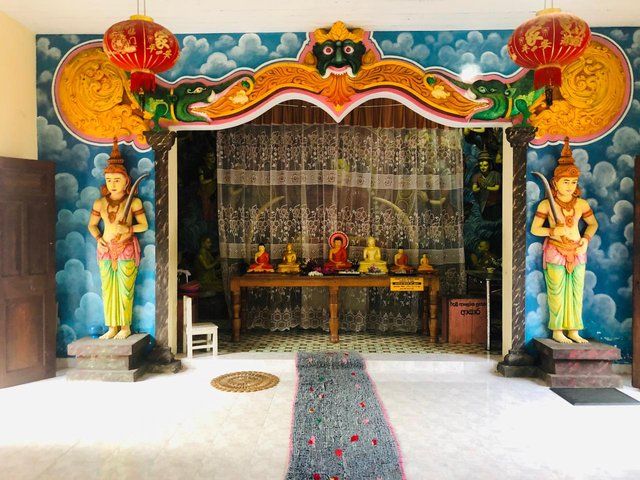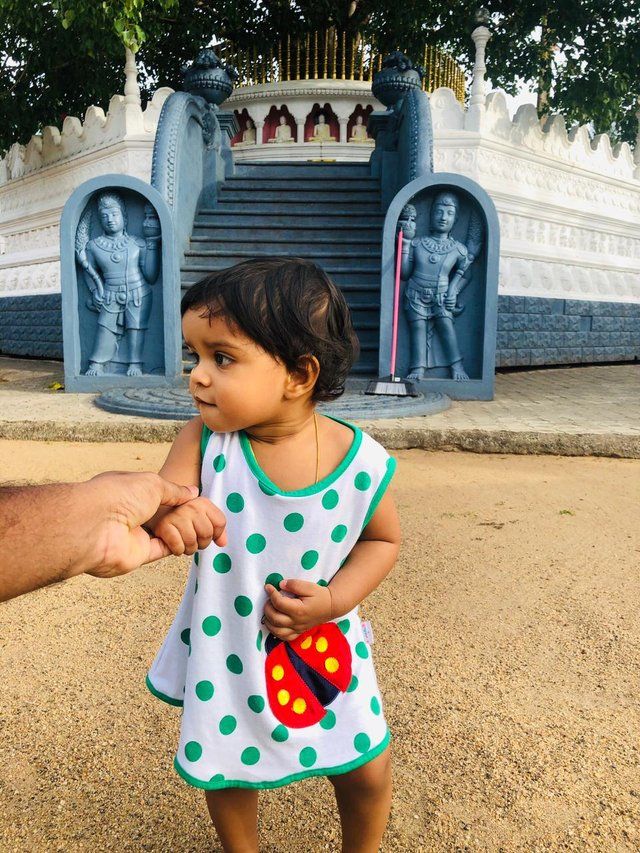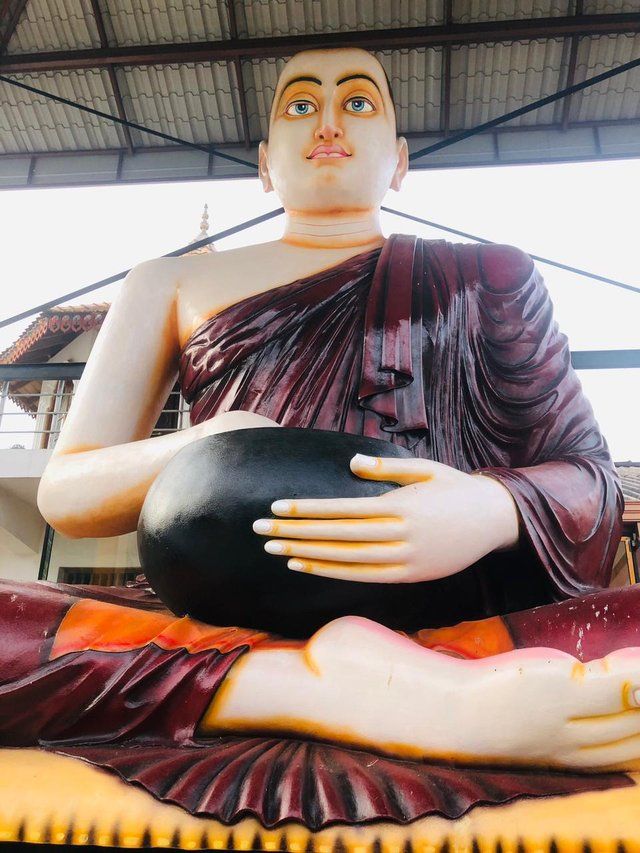 It was 7.30pm when we come back to our place and bought veggie fried rice along with Chopsuey as our dinner.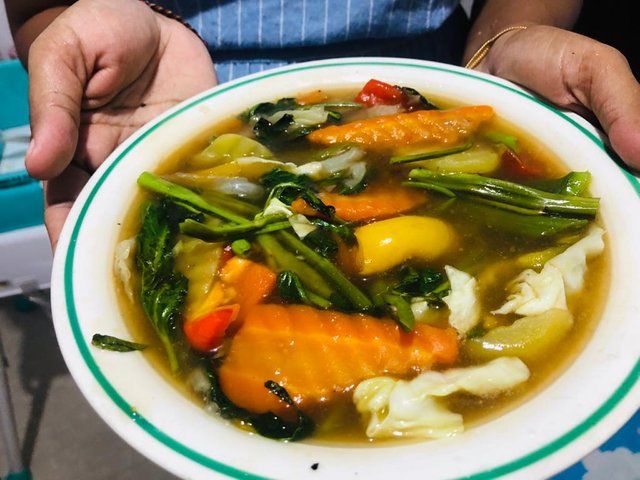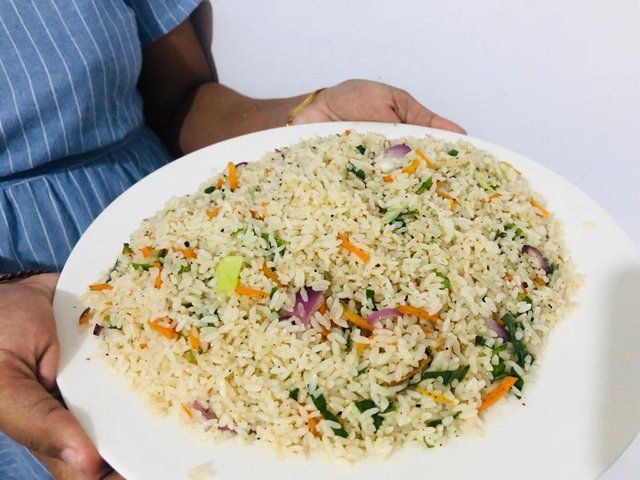 When we looked back, we were so happy with the moments we had today.
---

GOOD LUCK AND HAVE A NICE DAY!!