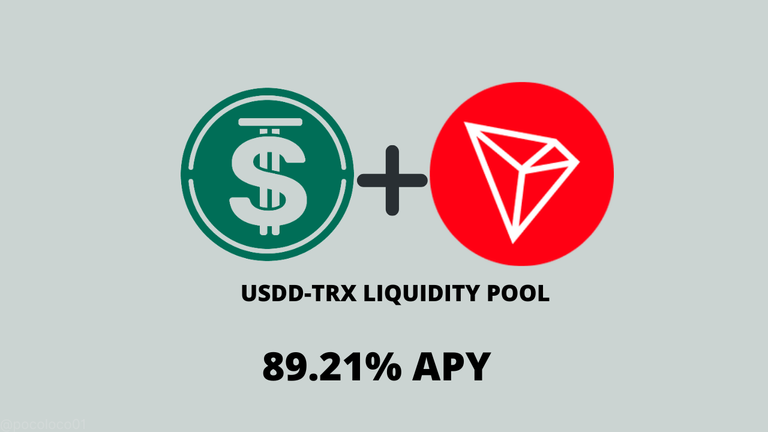 So the cryptocurrency market is still bleeding from bear market, which saw its top coin (Bitcoin) drop from $40,000 to around $29,000. As the BTC plummeted, all other alts fell in line like. All of the top 20 coins are currently in the red, having lost considerable gains in the previous 30 days.
While all of my other cryptocurrencies have declined, TRX has performed admirably, gaining 50% in the last 30 days. TRX has increased from a low of $0.59 last month to a high of $0.9 on Thursday, and is presently trading at $0.8.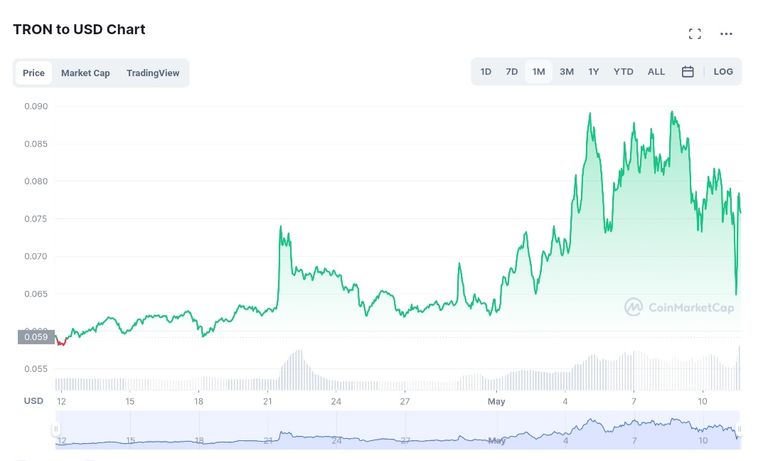 TRX appears to be establishing support above $0.63, defying the larger bearish crypto market trend. Even if the TRX price is currently constant, a hint of market bulls can propel the price higher.
Even if we use $0.63 as the starting point for TRX, the USDD-TRX LP offering 89.21% APY isn't a bad idea. It's also encouraging to see USDD staying close to the peg during the current bear market.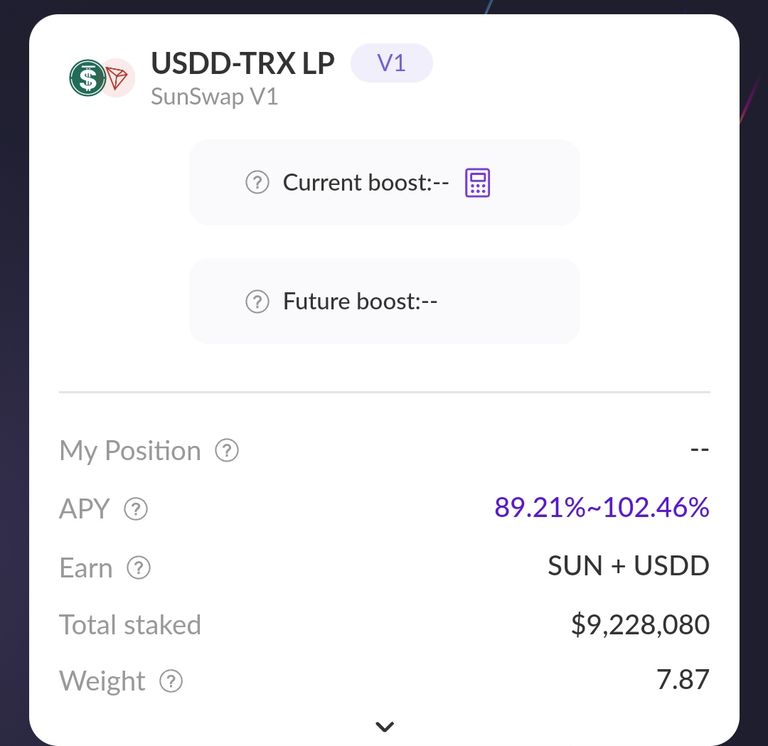 So, with TRX stablecoin pool, it's a very profitable concept, especially when considering TRX's future potential. So I'm unfreezing my TRX, which I've been using to vote for SRs, and after 3 days (unstaking period), I'll be moving into the USDD-TRX liquidity pool. Why would I opt for a 7% APY on TRX freeze when there is a nearly X10 offer on the USDD-TRX farm?
The majority of outsiders (and some insiders) are unaware that TRX is a scarce asset with increasing features and platforms, such as lending platforms, liquidity pools, and so on. TRX, I feel, will be in high demand, causing the price to rise.
Consider a future USDD-TRX LP in the perspective of TRX deflationary concept and its impact on the entire Tron ecosystem. The USDD-TRX LP has the capacity to bring millions of dollars into the ecosystem if those stable coin whales see the value of TRX, which we've begun to witness as TRX's price continues to rise during this bear.
Additionally, keep a keen eye on the ever-growing USDD-USDT pool, which is currently yielding 43.99% APY. This is the first ever stable coin pool in the Tron ecosystem to give a high yield.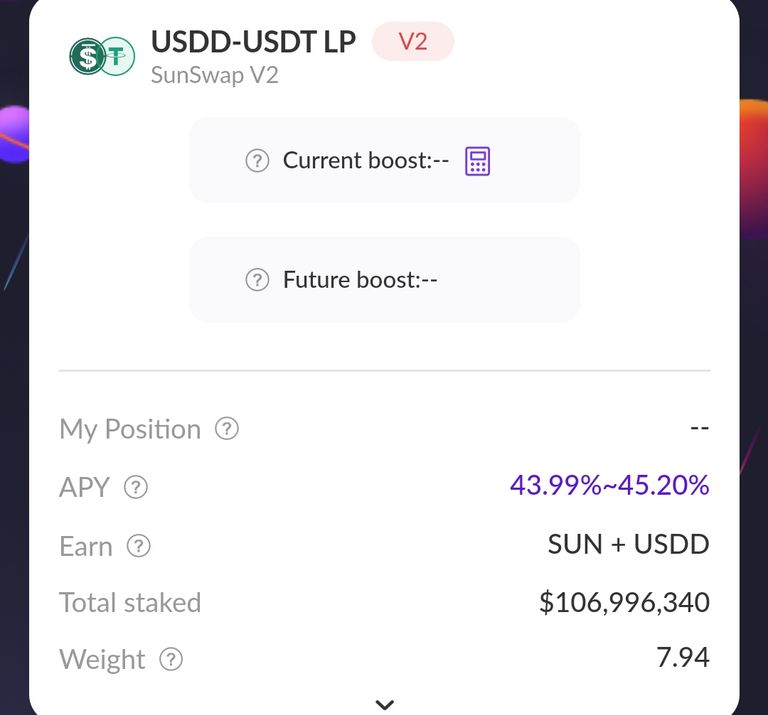 In the coming days, I'll be buying a big amount of TRX and USDD to supply liquidity and earn passive income. I'll keep you all informed about it.
Thank you for reading, have a nice day.