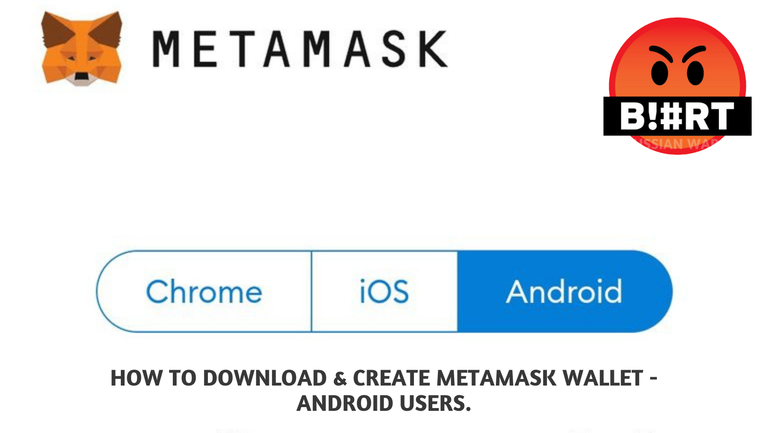 MetaMask is an Ethereum-based wallet that allows users to send and recieve ETH and other ERC-20 Coins. It also allows users to perform and interact with decentralized applications without being an Ethereum Node on the Ethereum blockchain.
---
MetaMask wallet features
---
Metemask allows users to navigate and explore web3.0 and other DeFi platforms.
MetaMask is an application that enables to mange Ethereum and other ERC-20 tokens.
MetaMask gives users access to their keys, offering them greater control.
MetaMask users can use a regular browser to access the Ethereum blockchain.
---
Downloading MetaMask Wallet
---
Like I stated in the title, the tutorial is for android users, windows and iOS users can also follow the steps, for the iOS users download MetaMask on Apple Store while the window can add the MetaMask extension on their browser (Chrome, Firefox or Brave).
You can as well visit the official website of MetaMask, and download the wallet by selecting your preferred options (Chrome, iOS or Android)
Click on Download select Android and click on Install MetaMask For Android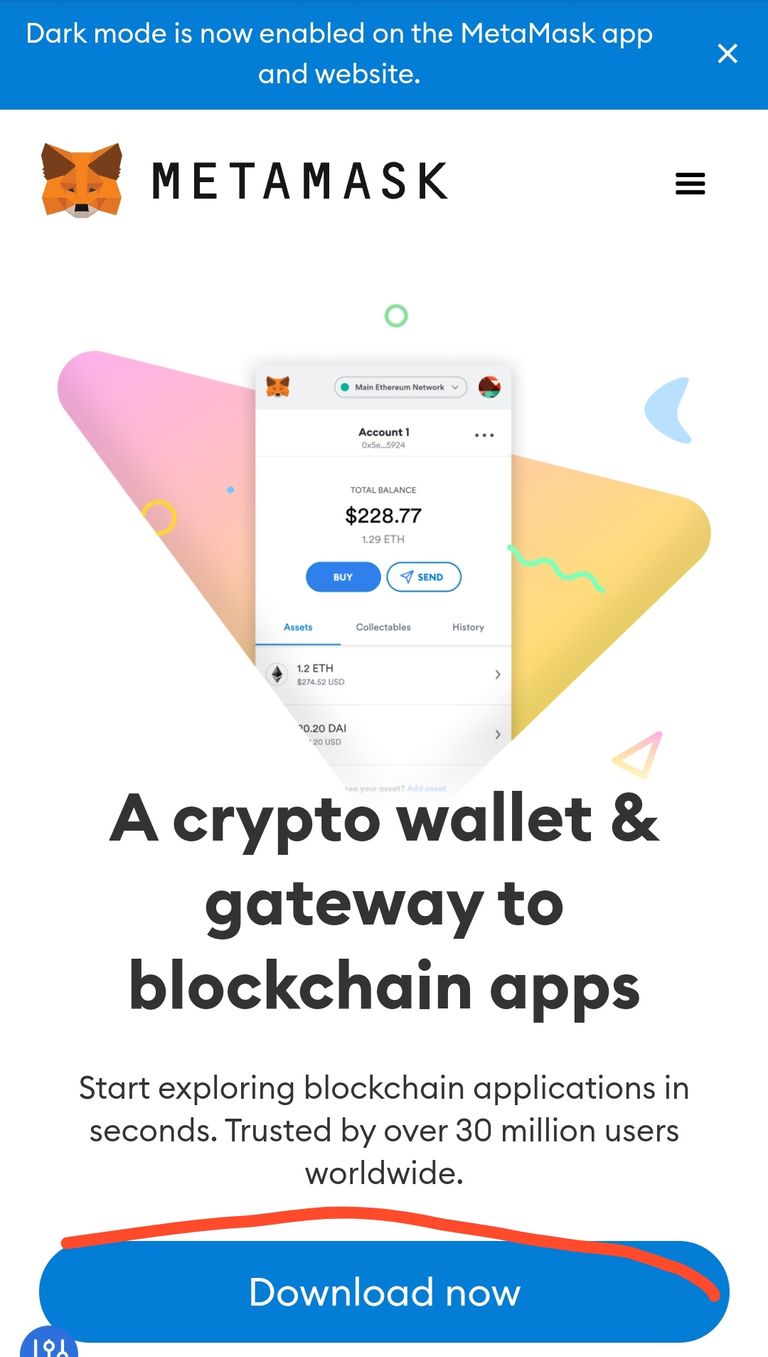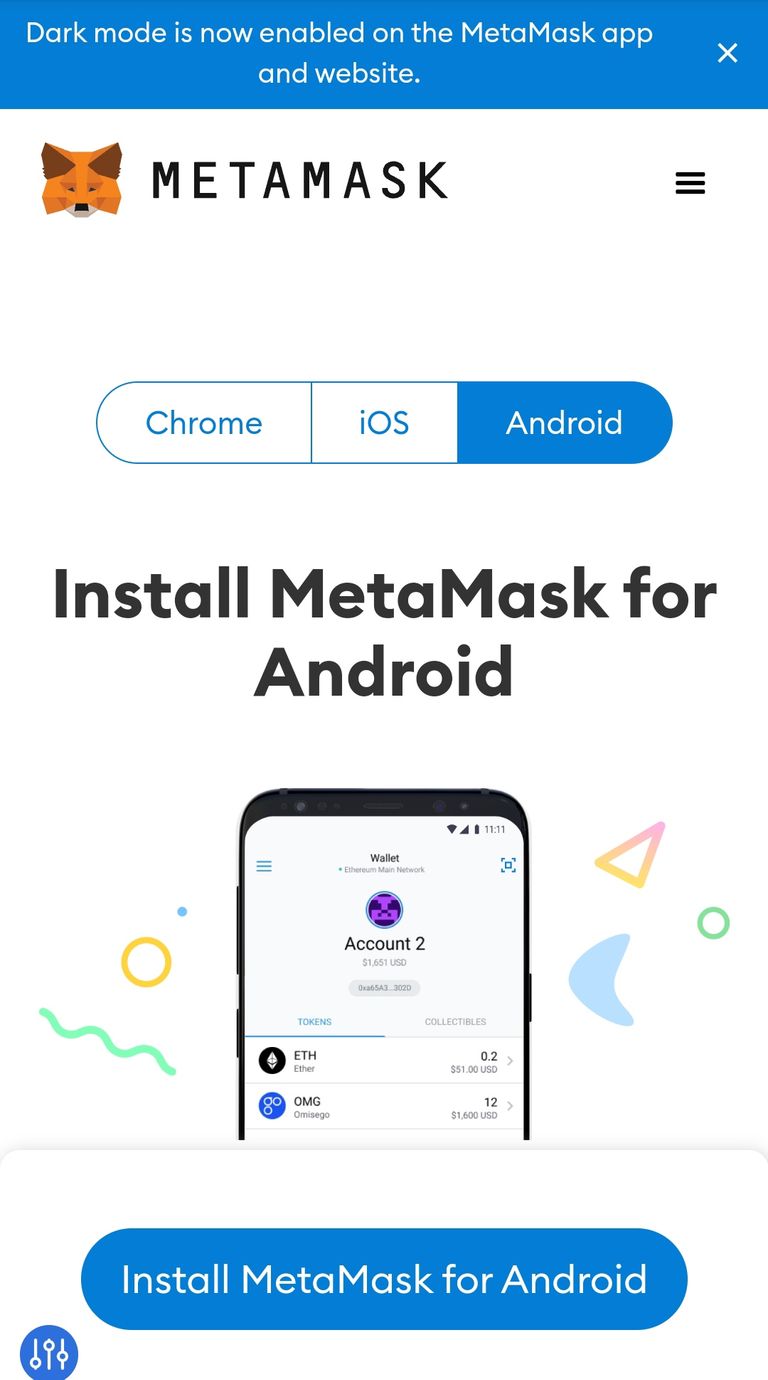 ---
You'll be directed to Google play store immediately, click on Install, wait for the app to download and install then click on Open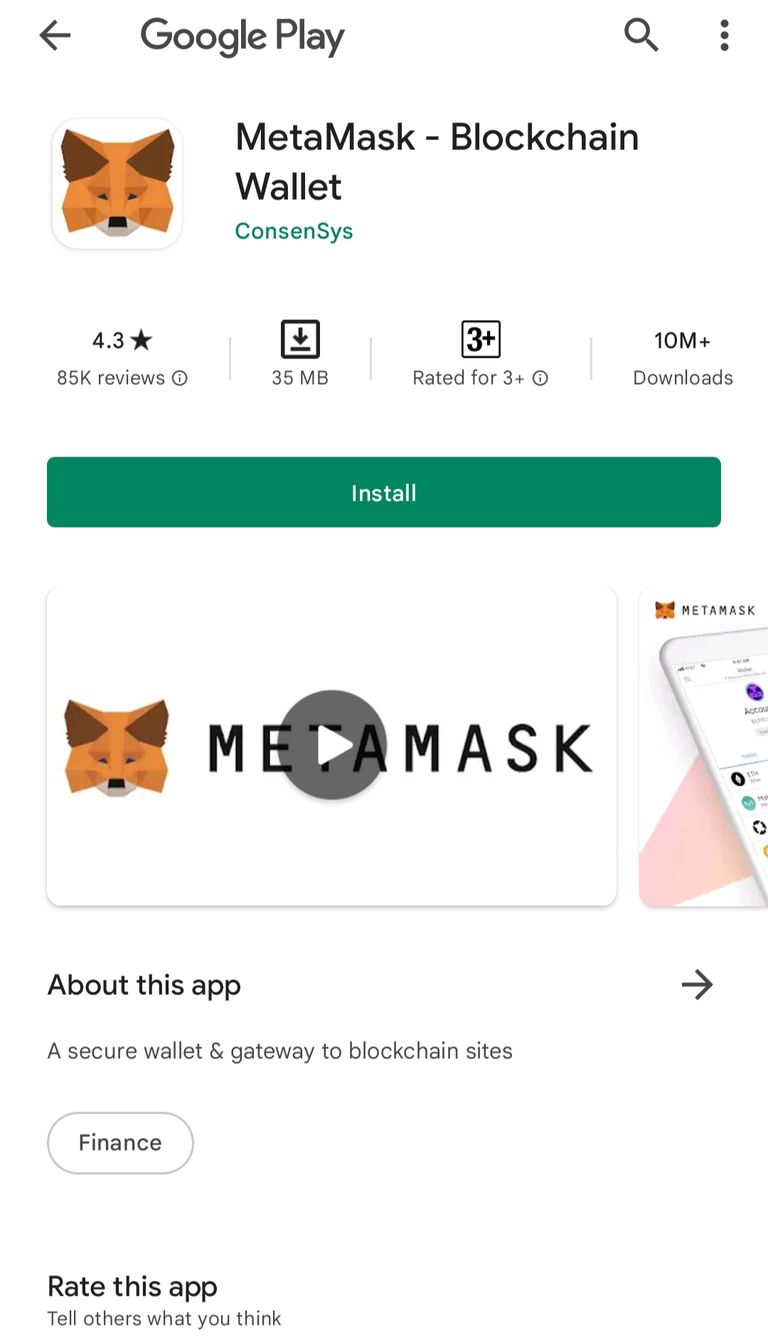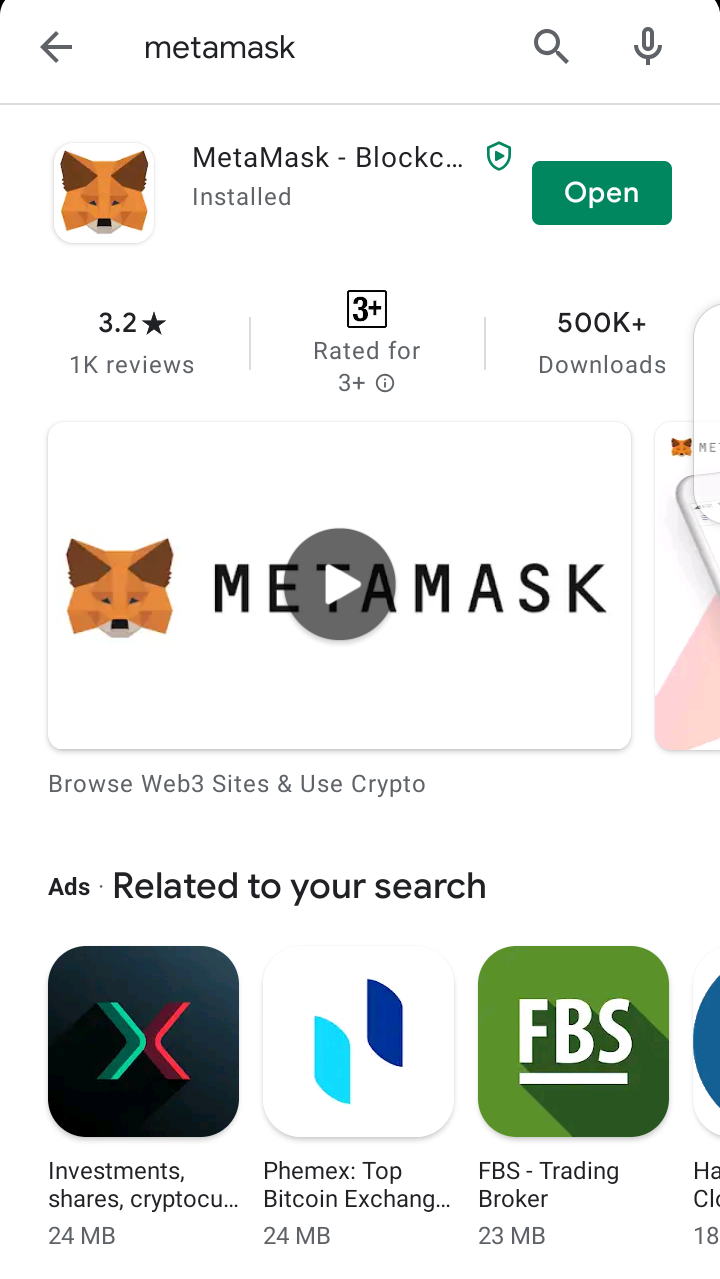 ---
---
Creating A New Wallet
---
Now, the next thing is to create a new MetaMask wallet when I've successfully downloaded the application.
Let's get started;
Open the app and scroll and select Create a new wallet, a new password creation page will appear.
Enter a strong password, confirm by re-entering the same password, and then click Create password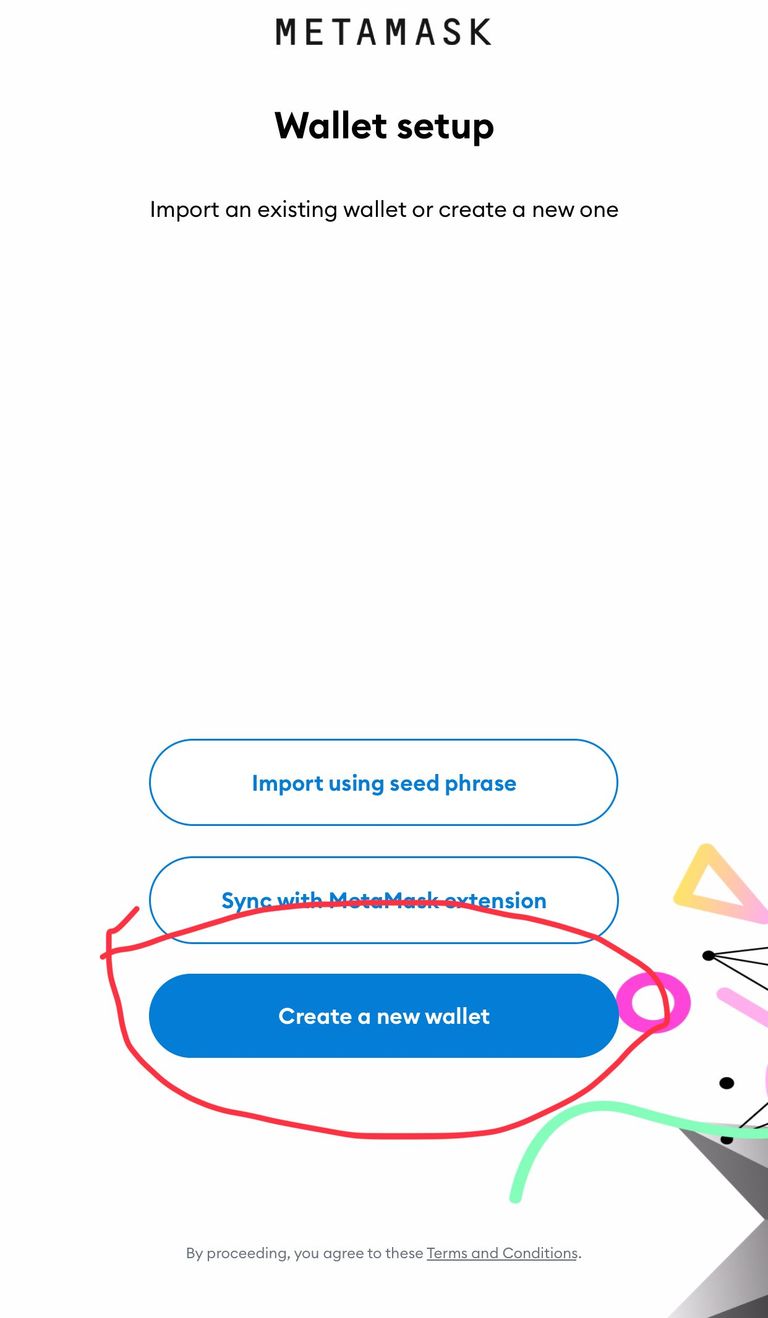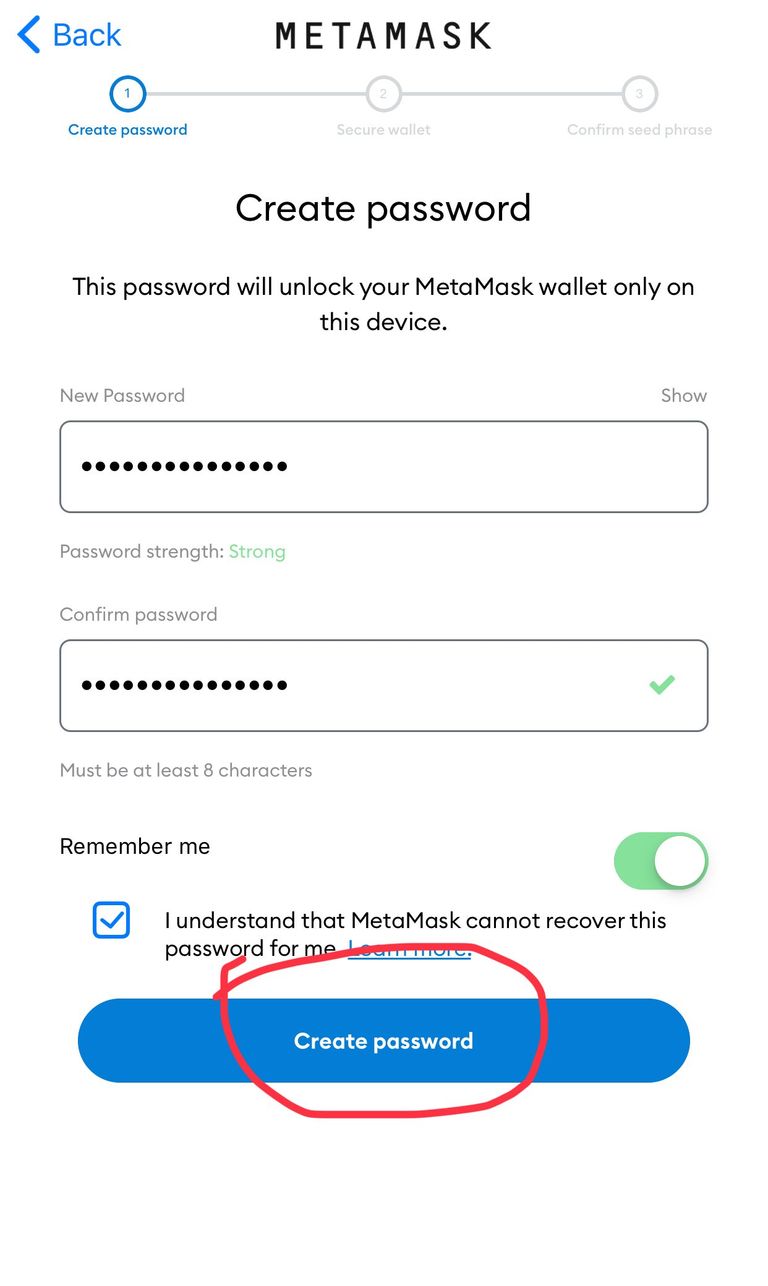 ---
The next page, click Start, your 12 phrase words serves as your key and must be secured and protected. To see your 12 seed phrase words, click View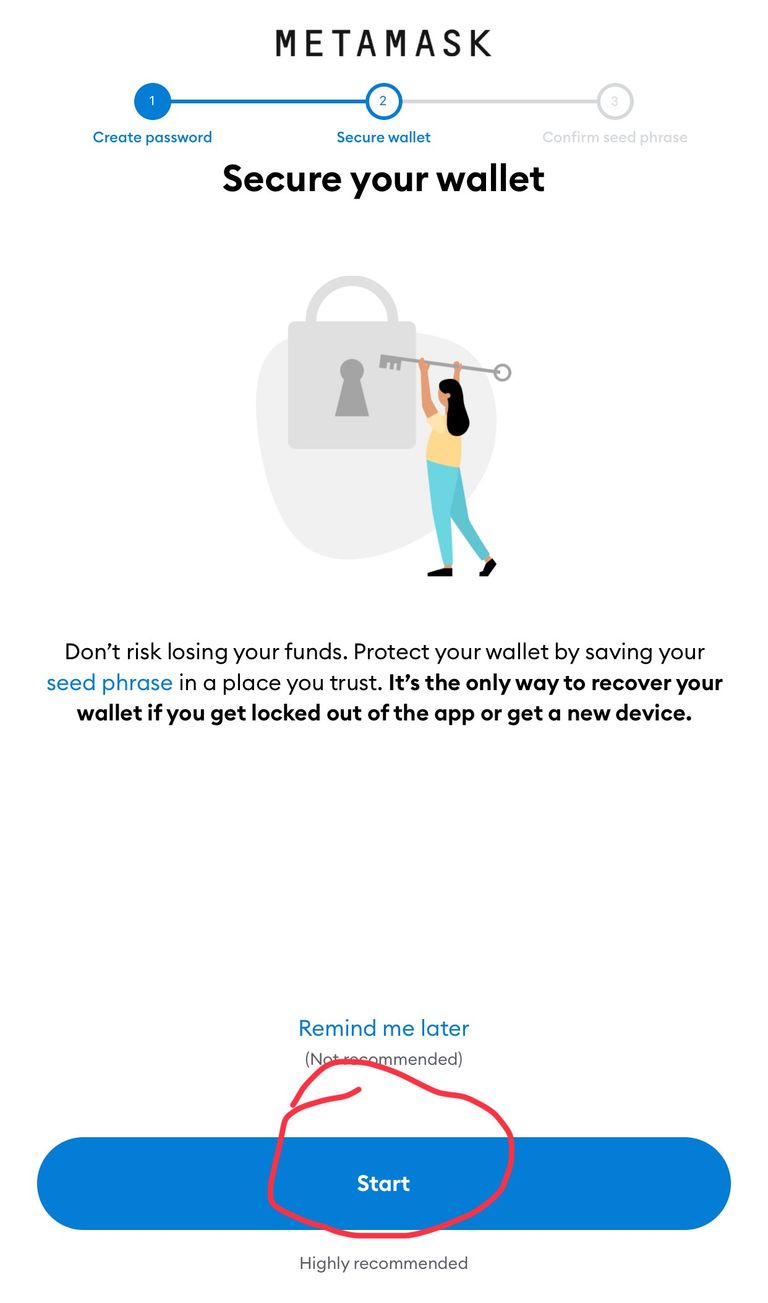 ---
As I previously indicated, the 12 seed words are extremely important; make sure you write them down and keep them safe. Next, re-enter the 12 seed words by selecting each word in order, and then click Complete backup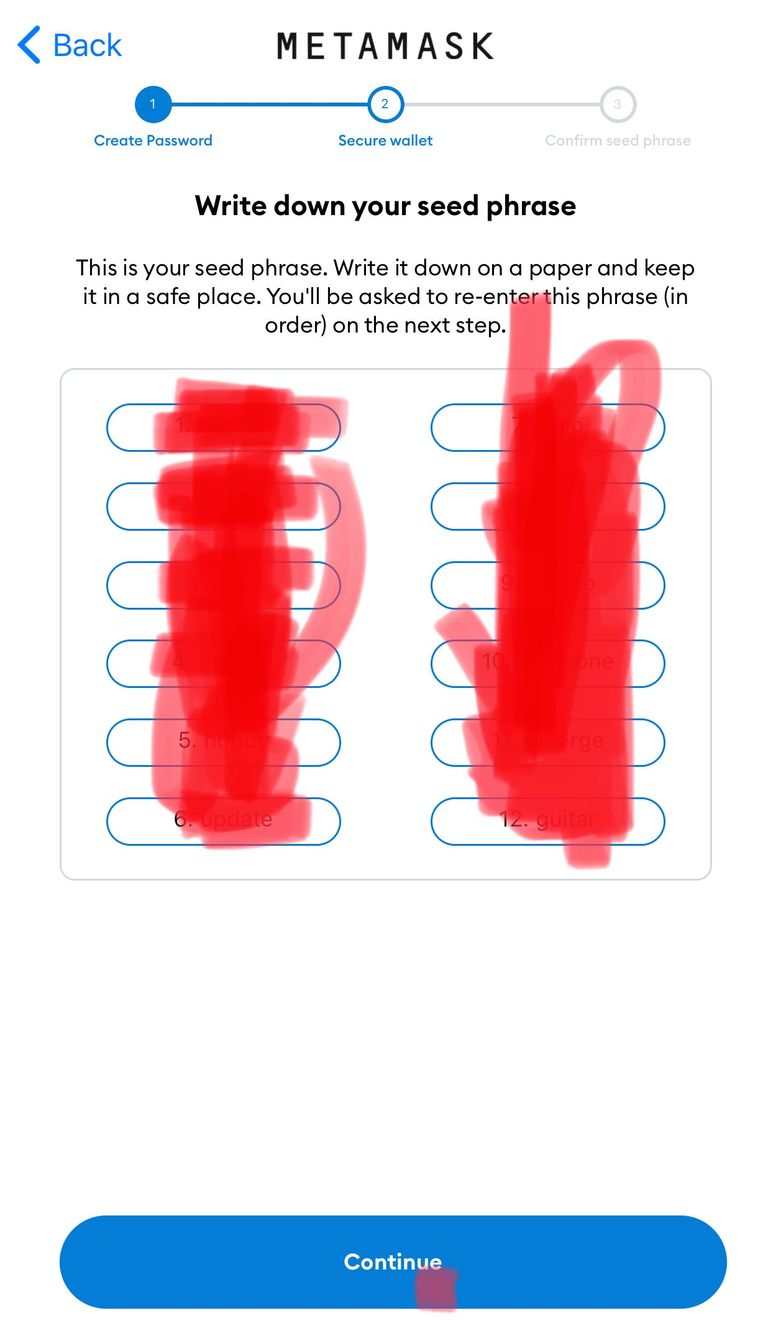 ---
And there you have it... you've created a new MetaMask wallet. You can now send and receive ETH and other ERC-20 tokens.
Note the 12 phrase words is really important, please safeguard it as it's the key to backup your wallet.