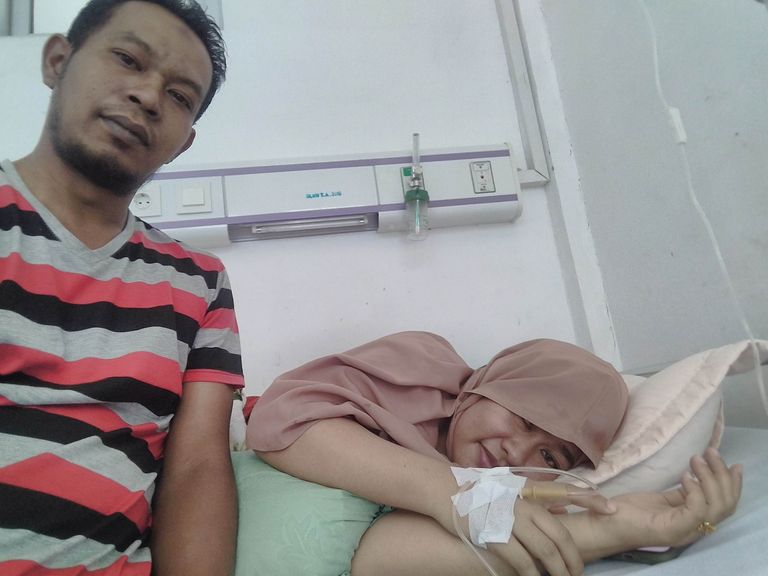 This is the beginning of a tough year for us, after previously approaching the end of 2021, our hearts were filled with a lot of immeasurable joy. But that happiness didn't last long. Everything was shattered, our hopes just collapsed, right after the doctor that we consulting is announced that the baby embryo that's growth in my wife's womb had stopped.
According to doctors said, that the embryo stopped at six weeks of pregnancy. also, my wife's uterine sac has also started to show red blood spots, until the doctor recommends to clean it. The embryo must be removed. There were three alternatives that give to us at that time, the first to be removed through a curette, the second is removed with medicine, and the third is waiting for its to come out on its own.
The nurse tried to convince my wife to do a curettage, so that the uterus is completely clean. For me, the three alternatives were not at all of what I expected. I also encourage myself to say something to the nurses, so that they would give us time to discuss and think more calmly.
On the way home, in the car we were both just silent with confused feelings and thoughts. I took a deep breath and tried to calm my wife down, so I would leave everything to the Almighty Allah. After a brief discussion, on the way we finally stopped at another obstetrician's practice to seek a comparative medical analysis, with hope that this doctor would provide a more reassuring argument for both of us.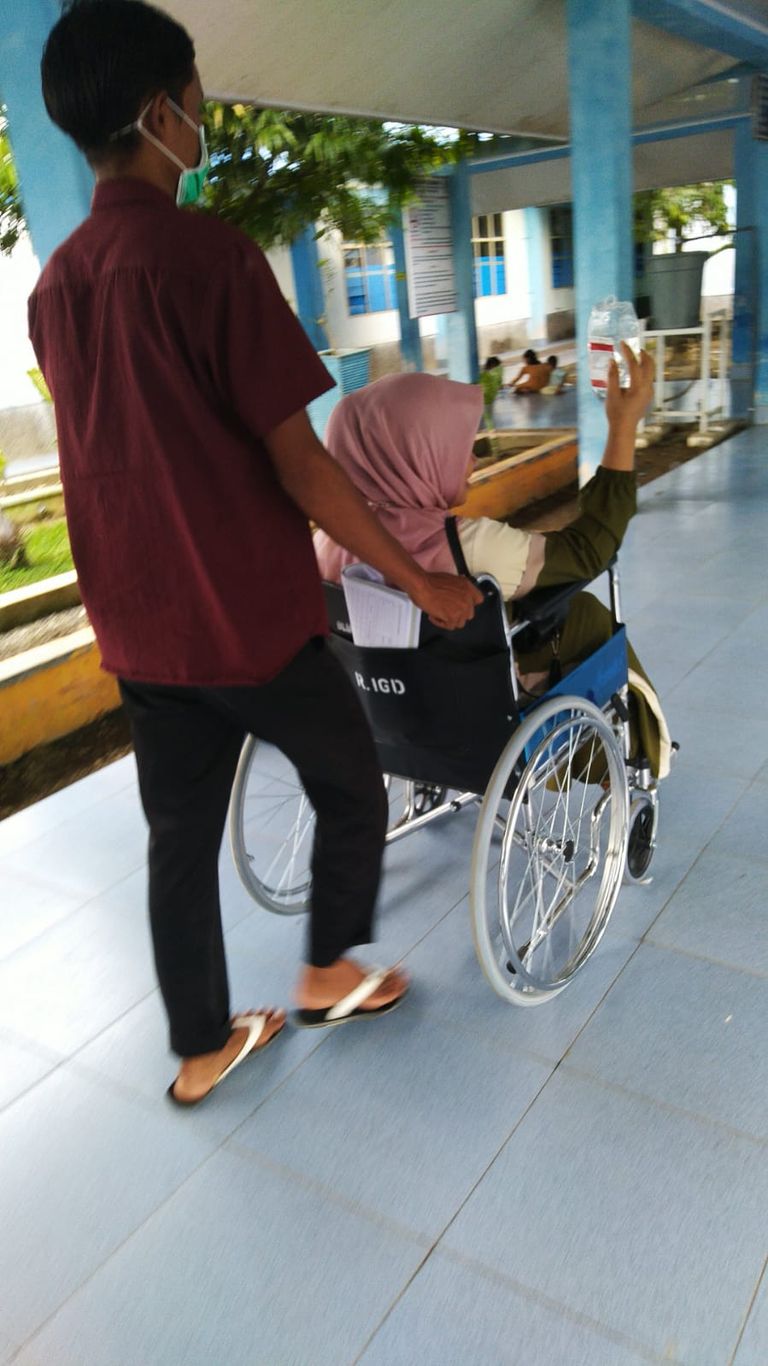 After getting the contact number for a doctor's adjutant from a friend who also getting some consulting result there, immediately we registered to get a queue number. I accelerated the car, until not long after we arrived at the Cahaya Husada Utama Clinic, in Langkak, Nagan Raya Regency. In there, we are looked for the waiting room of dr. Nasrul Wahdi, Sp.OG and reported to the administrative officer immediately. After waiting in line for about two hours, it was our turn. There, the doctor once again doing an Ultrasonografi or USG.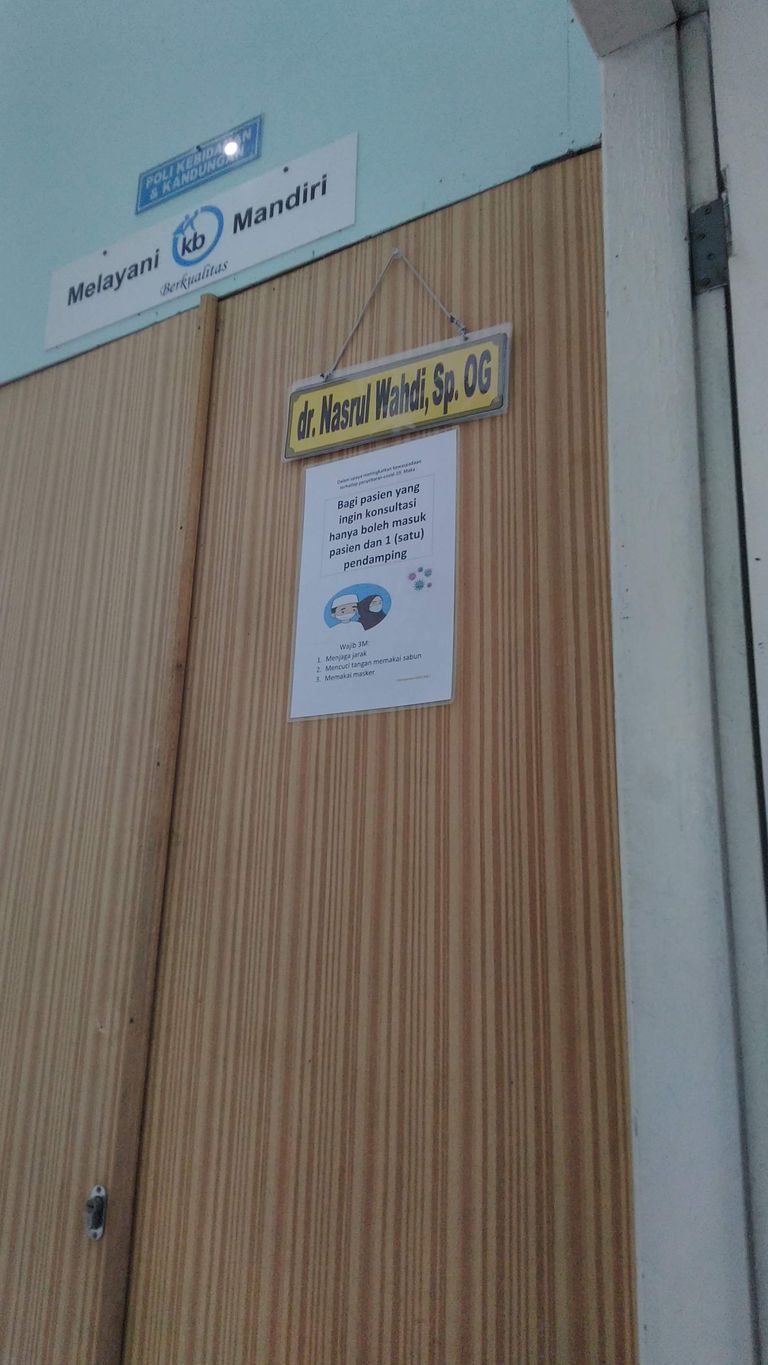 After the checking is done, the doctor said that the heartbeat of embryo could not be found, because the age of the embryo was still under eight weeks. Unlike the previous doctor, dr. Nasrul is more conservative to see various possibilities before taking medical action. The way of communication is also more able to calm the condition of the patient who is panic. He confirmed that the embryo was still present and suggested that we wait another two weeks to confirm his heartbeat.
My wife was also given vitamins and pregnancy-strengthening med, because since the last three days she has been complaining about some spots on her body. According to doctors, it is a natural thing and is experienced by many pregnant women. The Doctors recommendation is to take more rest and avoid the heavy work.
But three days later, my wife complained again that the spots had not stopped, even more than before. After discussing it with our sister who is also a doctor, she suggested a re-consultation with a specialist. My wife also tried to contact dr. Nasrul to submit his complaint. The doctor suggested that we go straight to the hospital for a more checking completly.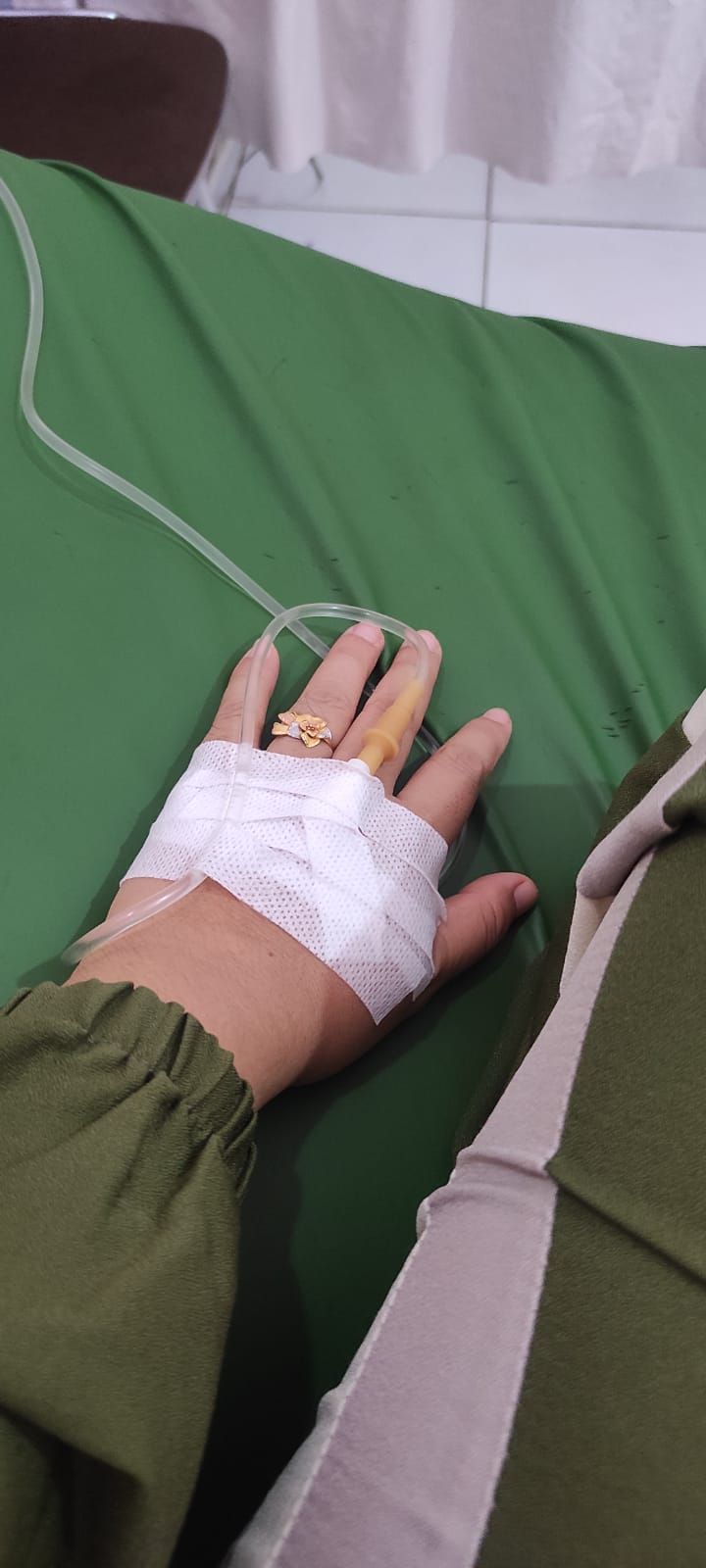 On Wednesday, January 12, 2022, we went to the Sultan Iskandar Muda Regional General Hospital (SIM), Nagan Raya Regency, an hour's drive from our home in Meulaboh, West Aceh. We have to be prepared for the worst things happend.
After arriving at the hospital, the doctor directed them to register through the Emergency Room (IGD). From the explanation of the officers, if I went to the IGD, my wife had to be hospitalized and put on an intravenous drip, the next morning a medical procedure was taking. Because it was still noon, and so we wouldn't be in the hospital for too long, we asked to postpone the time to the afternoon, we also didn't have lunch yet.
After taking a lunch and walking around the beautiful office complex of Nagan Raya Regency to calm down, we returned to the IGD. The officer immediately checked the completeness of the administration and patient blood pressure, before the infusion needle was inserted into my wife's left hand. Not long after, officers also took two small bottles of blood samples to be taken to the laboratory. After that, I was asked to deliver some documents for registration of the treatment room.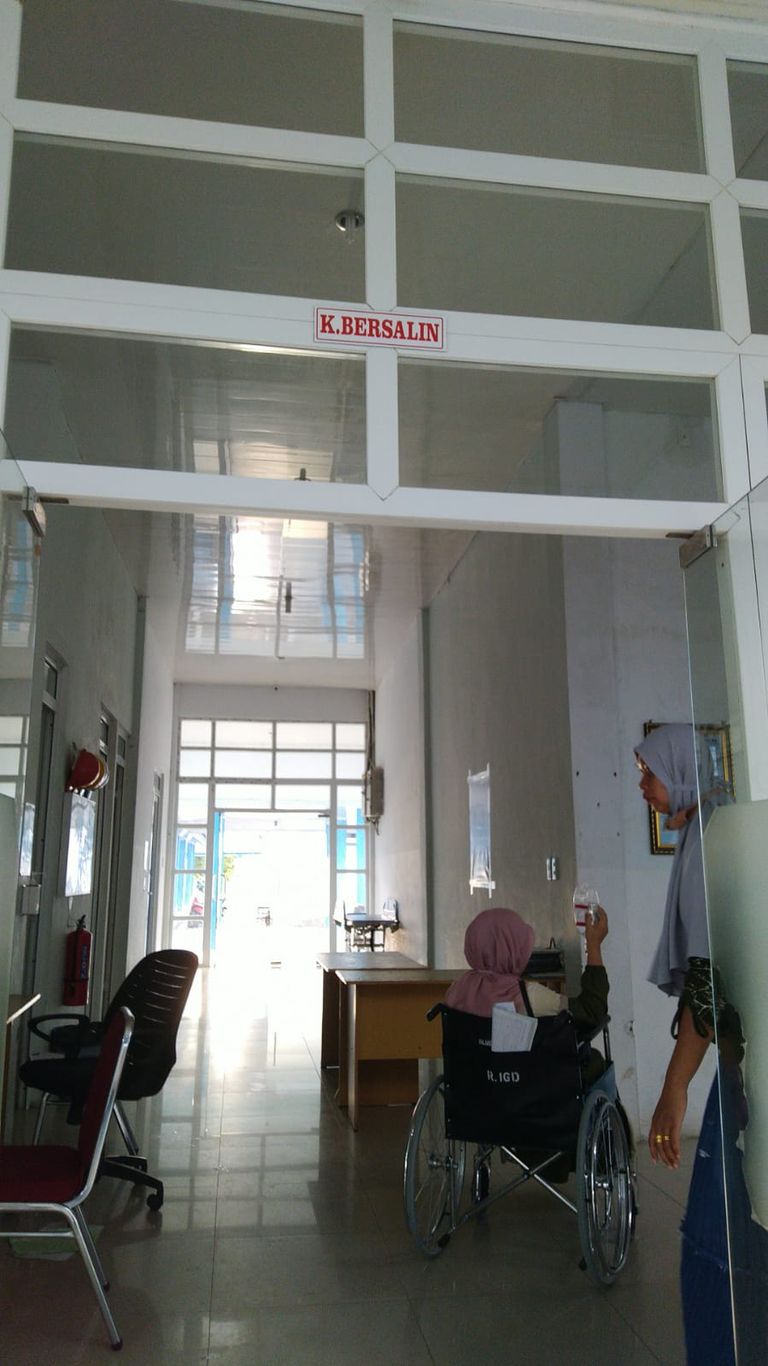 In the evening, my wife was taken to the VK room. There are doctors and nurses doing the checking once again, such a USG check and urine check. From the results of the checkup, the doctor concluded that the embryo was still there and my wife was still pregnant. After all, there are nothing came out during her spotting and bleeding going on.
After getting the results from the doctor's recommendation, my wife was immediately taken to her room to get some rest, while waiting for the next morning to do next checking up with dr. Nasrul who specially handled my wife medical checkup.
Our prediction, which was originally only a day in the hospital was wrong. Fortunately, my wife brought a sarong and a several of clothes, while waiting for our mother and sister came to visit and brings us some supplies.
From the checking up that day, at least it has made our family's hearts a little relieved, while praying and hoping that the embryo is healthy and safe. The hope was even greater after knowing the results of the re-checkup in the morning. With a happy face, the doctor said if the embryo in my wife's womb must be preserved and maintained. Its also, the uterine sac has also returned well.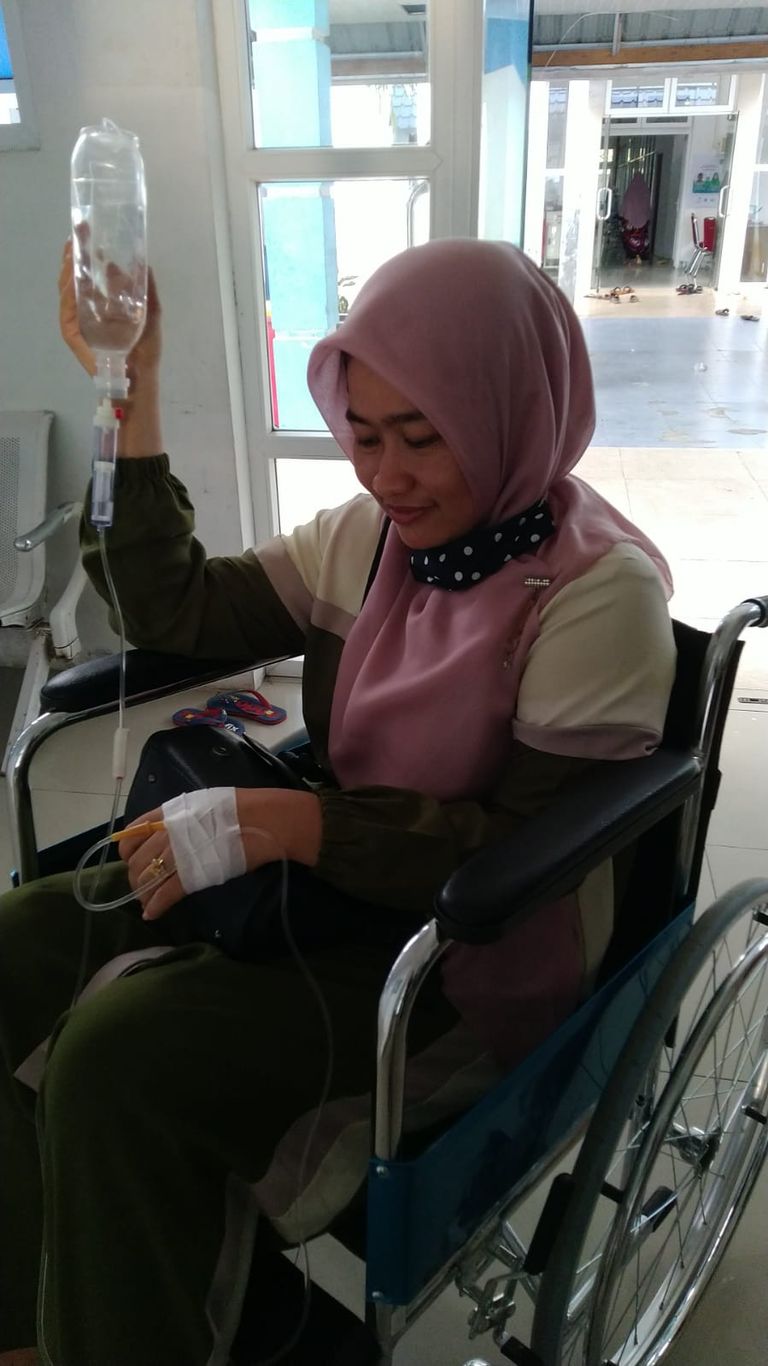 However, because my wife was still bleeding and could not find the embryo heartbeat, the doctor gave her two weeks to evaluate her progress. The doctor also didn't allow us to go home, so the team of doctors could focus more on handling it, such as stopping the bleeding. The doctor giving advises to avoid of doing a lot of movement, including going to the bathroom.
After several days of intensive care and supervision from a team of doctors, on Thursday, January 13, 2022, my wife began to complain of having pain in both legs, especially on the right side. He also complained of stomach pain and feels bloating. We tried to ask the doctor on duty, they said it was okay, as long as there was no cramping or pain in the lower stomach. They also routinely check and give vitamins and fertility-boosting med, as well as some injections to stop bleeding.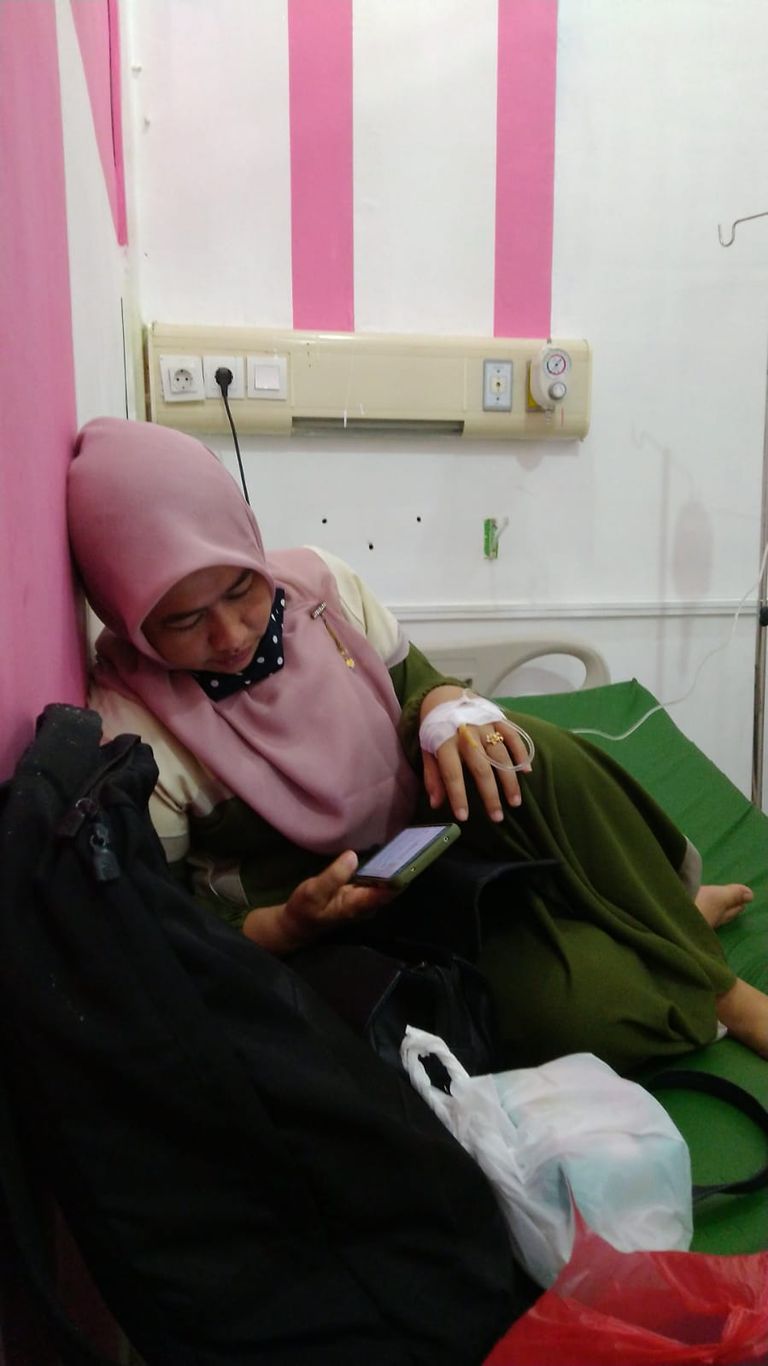 On Friday, January 14, 2022, at around 10 p.m., the things that we fear actually happened. Two lumps of flesh covered in blood stuck to my wifes diaper. The blood clot at the size of an adult thumb look like a embryo.
To make us sure and try to stay calm, I asked my wife to send a picture of the Blood lump of flesh to the doctor. Not long after, the doctor's answer saying it was a fetus that came out, which is left us both speechless. That same night after I reported it to the picket officer, my wife was taken to the VK room for more checking up.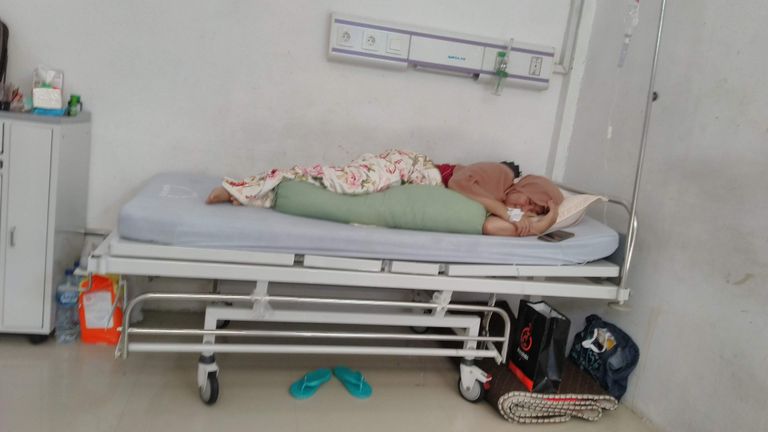 From the results of the USG that was done that night, the doctor said my wife's uterus was empty and there were some blood lumps that were still in the uterus and had to be removed. They asked us to discuss whether to cure it immediately that night or to have it removed with medicine. We asked them to ask dr. Nasrul, who handled my wife from the beginning. From the results of their communication, dr. Nasrul suggested that the medicine should be given first. On Monday will be do medical checkup again for further action.
Alhamdulillah, after a re-check on Monday, the doctor said my wife's uterus was clean and we were allowed to go home. We have tried all efforts to make him (the embryo) able to survive, but everything returns to the power and will of Allah. I would like to thank everyone at SIM Nagan Raya Hospital, who have provided maximum service since our first day at the hospital, from the team of doctors, nurses and the office boy.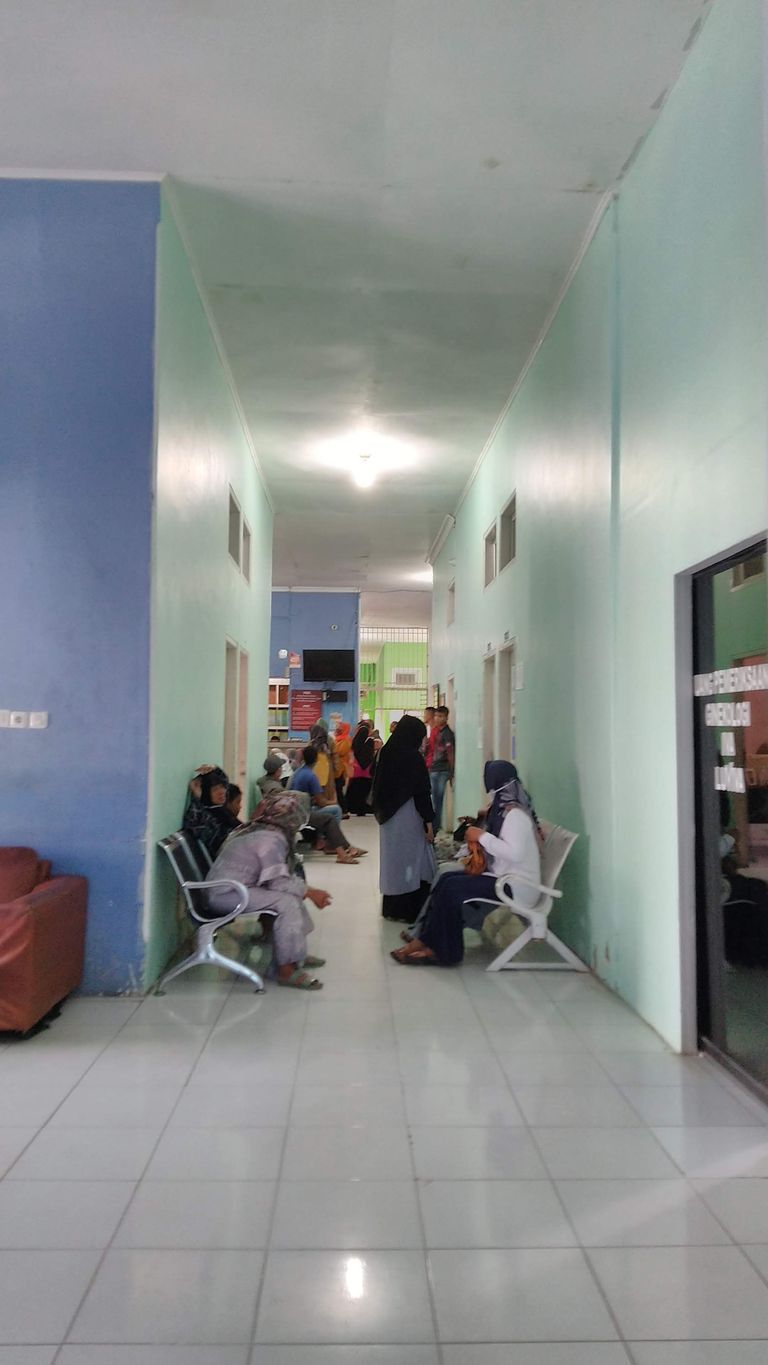 At first I was nervous. Because I'm one of those people who have a bit of a phobia with hospitals, especially with the smell that makes my head spin off. Not to mention the addition of services in several hospitals which are still far from standard. However, we felt different things at Sultan Iskandar Muda Hospital (SIM) Nagan Raya Regency, in addition to good service, the people were also friendly.
Thanks also to Nyanyak, Mamak, Ayah, our younger siblings, the big family of Basajan and all friends who have prayed for and strengthened us in everythings.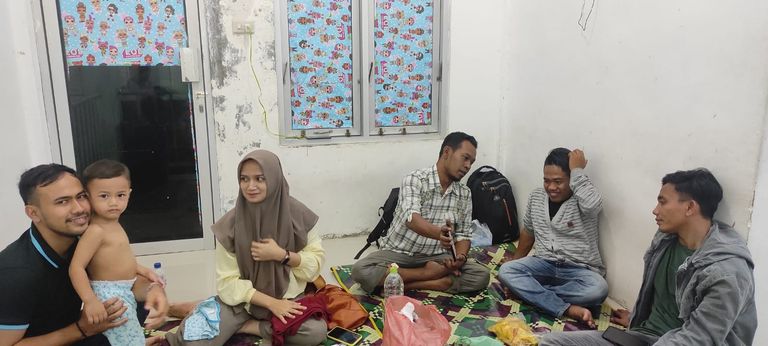 After arriving home, after the Maghrib prayer, I'm immediately buried our fetus, which is we named Dzahir. My wife asked "why his name was Dzahir?" Compared to my wifes previous two pregnancies, this time we were able to see the real shape of our future child.
So many unexpected things happen in this life. Sometimes it makes us happy, and sad, as a measure of our gratitude and sincerity. Believe that there will always be ease that comes along with difficulties. Insha Allah The almighty Allah will replace it with something better. Stay strong…!!