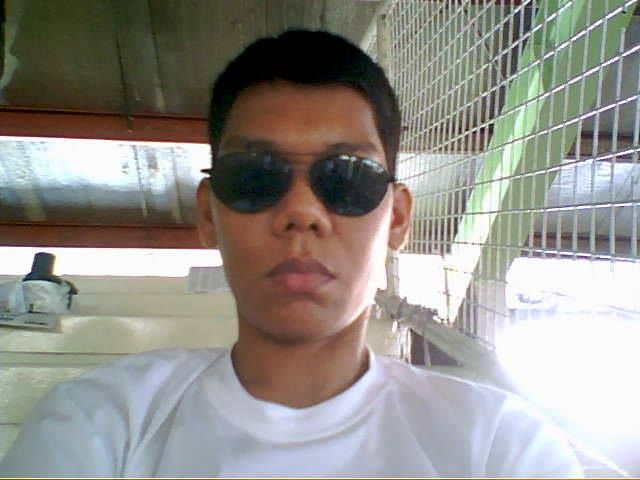 »»————-————-——-—- ༻✦༺ -———-————-————-««
I regret the years that I missed having lost due to my physical condition because I missed being with my family especially in their special moments. My nephews and nieces are already grown-up being in their pre-teens and a couple of years now one would be a young adult.
It doesn't matter though if time goes so fast, what is bad for my case that I am like imprisoned due to my situation in life. Days, weeks, and months goes by just like the same but in the other hand I am still fruitful and that is what is important for a league that I belong to.
I also missed going to places that I want to go, no more beach for me, no more plans to go up to the northern provinces where the air is cooler and the foods are fresher plus of course the scenery that I have to witness., feel, and experience.
I missed being employed or doing a business of my own and it will be a mistake if I would make a new business without me doing the hands-on with its daily operations and would trust other people to run it. So it is not an option for me to do.
I can't do anything much physical because even walking or sitting around is not very feasible already. So this is just what I do, blogging and writing my world, a world in technology which is good or great by the way because at least I am making some cash compared to other people.
So where my time went? At least it didn't go to waste because I had accomplished something special for myself which made some people happy for me and some made to be jealous in the other hand.
I am still thankful nonetheless, it has been great and God really makes me feel secured and loved but time will never came back and I just have to enjoy my remaining time if God wills it for me still.
Thanks for reading. :D
Deutsch (German) Translation:
Ich bedauere die Jahre, die ich aufgrund meiner körperlichen Verfassung vermisst habe, weil ich es vermisste, mit meiner Familie vor allem in ihren besonderen Momenten zusammen zu sein. Meine Neffen und Nichten sind bereits im Teenageralter erwachsen und seit ein paar Jahren wäre man ein junger Erwachsener.
Es spielt aber keine Rolle, wenn die Zeit so schnell vergeht, was für meinen Fall schlecht ist, dass ich aufgrund meiner Lebenssituation wie eingesperrt bin. Tage, Wochen und Monate vergehen genauso, aber andererseits bin ich immer noch fruchtbar und das ist wichtig für eine Liga, zu der ich gehöre.
Ich habe es auch vermisst, an Orte zu gehen, die ich besuchen möchte, keinen Strand mehr für mich, keine Pläne mehr, in die nördlichen Provinzen zu gehen, wo die Luft kühler und das Essen frischer ist, und natürlich die Landschaft, die ich erleben muss., fühlen und erleben.
Ich habe es vermisst, angestellt zu sein oder ein eigenes Geschäft zu führen, und es wäre ein Fehler, wenn ich ein neues Geschäft gründen würde, ohne dass ich die täglichen Abläufe praktisch erledige, und es anderen anvertrauen würde, es zu führen. Also für mich keine Option.
Ich kann nicht viel Körperliches tun, weil selbst Laufen oder Herumsitzen ohnehin nicht sehr machbar ist. Das ist also genau das, was ich tue, blogge und schreibe meine Welt, eine Welt in der Technologie, die übrigens gut oder großartig ist, weil ich zumindest im Vergleich zu anderen Menschen etwas Geld verdiene.
Wo ist meine Zeit geblieben? Wenigstens war es nicht umsonst, weil ich etwas Besonderes für mich geschaffen hatte, was manche Leute für mich glücklich und andere wiederum neidisch machte.
Trotzdem bin ich dankbar, es war großartig und Gott gibt mir wirklich das Gefühl, dass ich mich geborgen und geliebt fühle, aber die Zeit wird nie zurückkehren und ich muss nur meine verbleibende Zeit genießen, wenn Gott es noch für mich will.
Danke fürs Lesen.
»»————-————-——-—- ༻✦༺ -———-————-————-««
─=≡Σ((( つ•̀ω•́)つLET'SGO!
▂▅▇█▓▒░ ⎛⎝(•̀ ‿•)⎠⎞░▒▓█▇▅▂