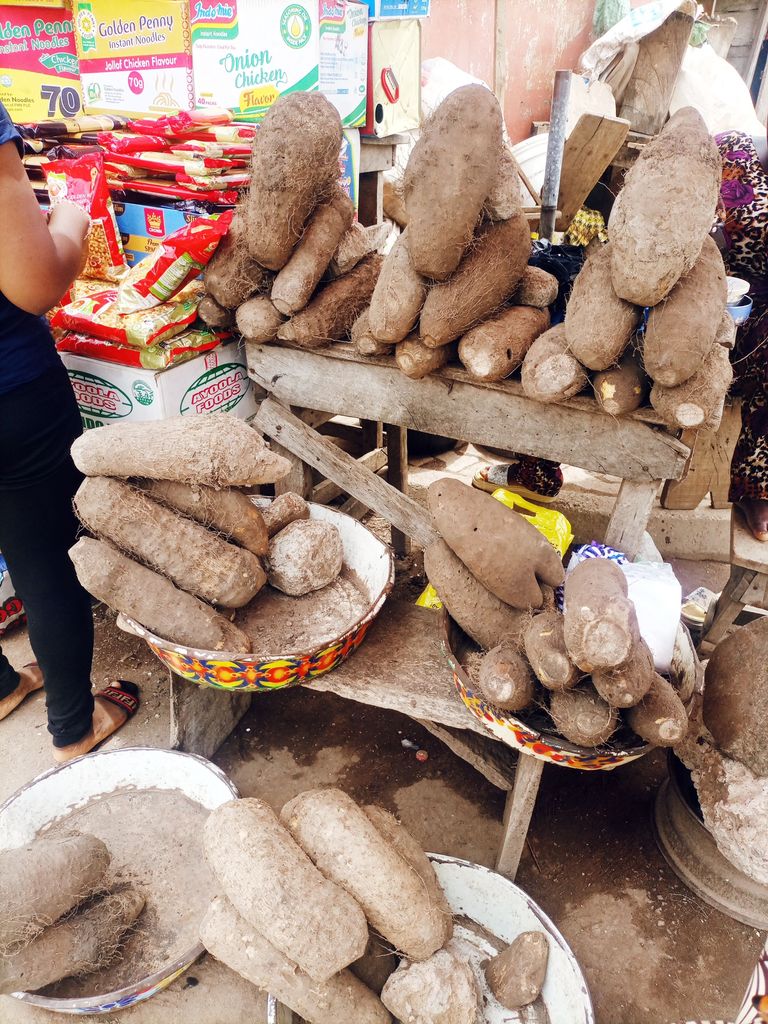 Hi Blurtters,
It is a very lovely weekend and also a cool rainy one for that matter and nevertheless I was out for few hours when I went on an errand to purchase some few things in the market and when I was going I saw this Yam store or shop where I saw different kind of Yam although they look alike when you see them in pictures but also look so different and also they are of different types and sizes. the same color, I mean the white and yellow yam and also what I am this other kind of yam have presently or do we have some kind of related yam which are called cocoyam what I do not see them at the moment I was in the market.
I went to is called Yoruba-Road Market where you have the same kind of food stuff and also yam store. This particular Yam is called the White yam.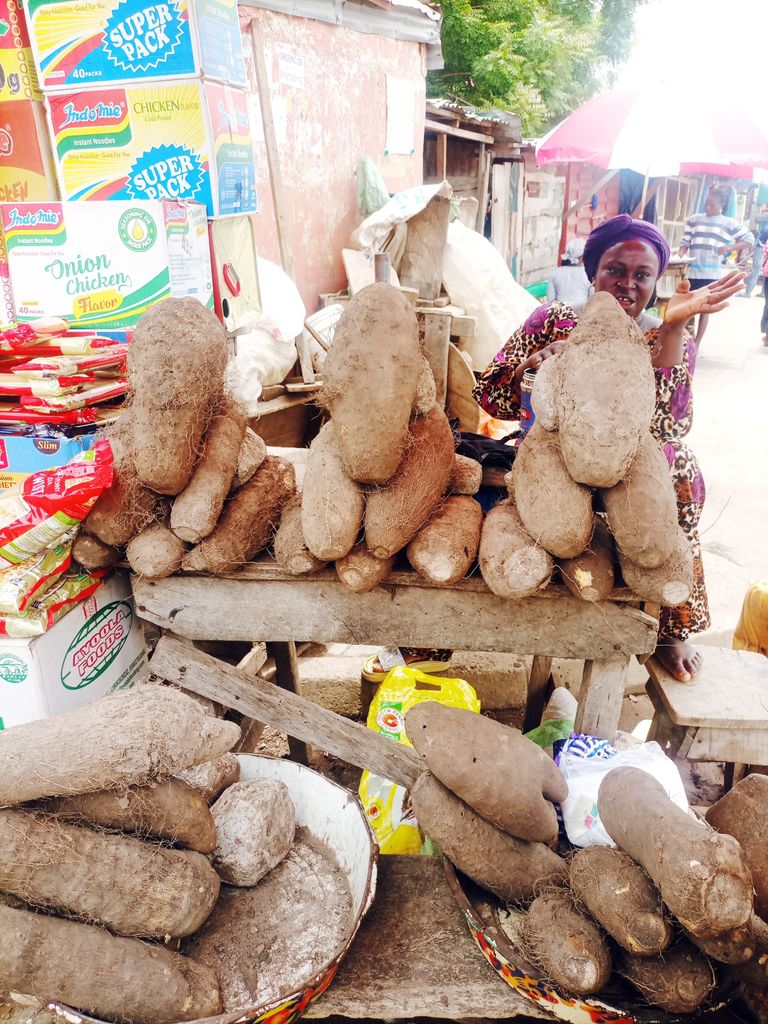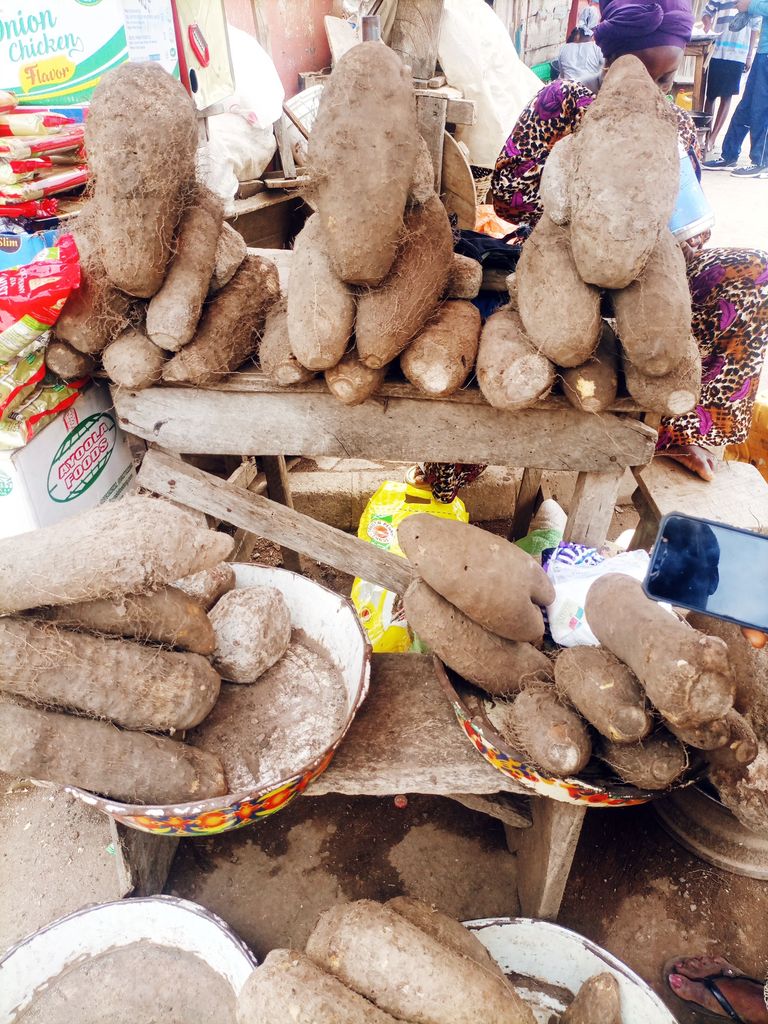 You can see this young woman selling the young conversation with another person negotiation began. Presently yam is very cost but it is a necessity for us to buy it.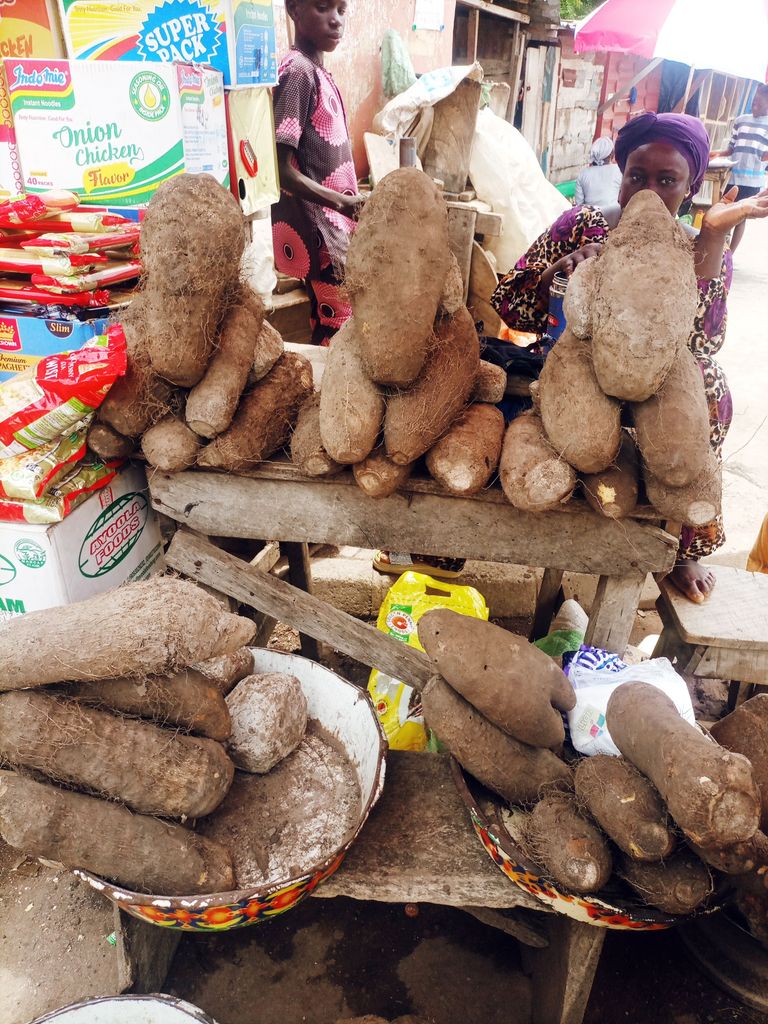 in this case you can use this kind of yam for eating yam and also pounded yam. although some of them look so fresh and fresh yam cannot be used for pounded yam.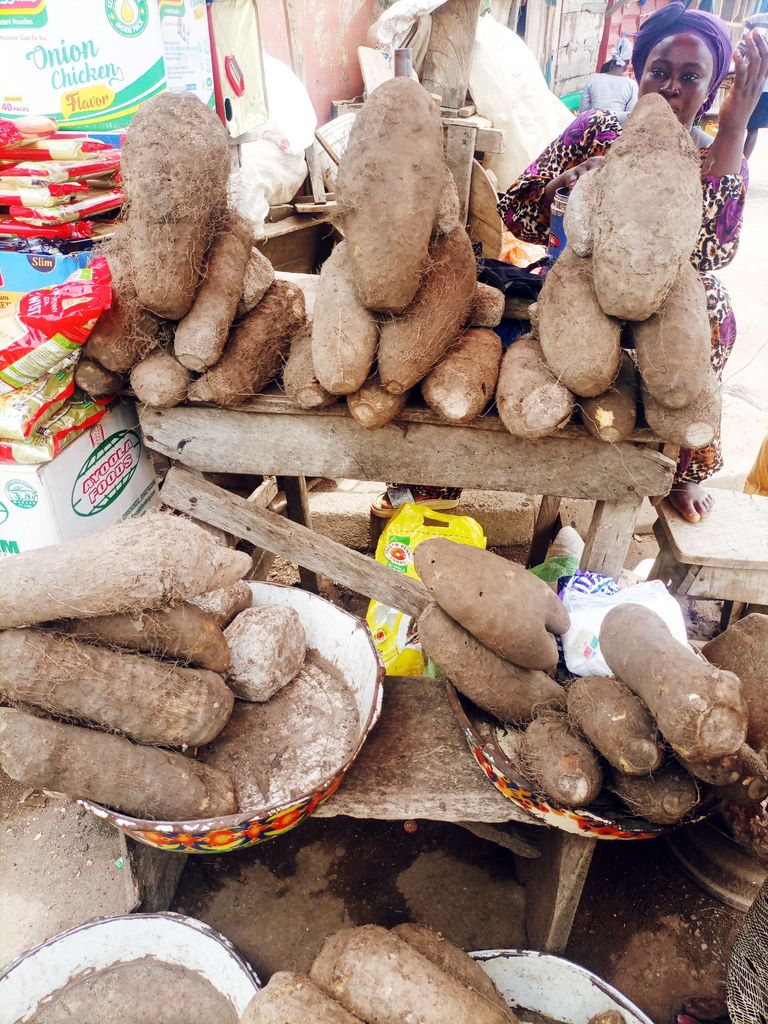 Thanks For Reading My Article And Giving me a very great privilege to be here again after some weeks of having break. I am back fully.