Hi Blurtters,
I once posted some articles on okra plant and how I also engaged myself in more Harvest this rainy season. With what I was taught they said raining season is the best season for most crop to yield more and produce. When it comes to some particular crops like the maize it can also survive the dry season, but mostly the rainy season is a very best season. In this time of rainy season at the moment in our Farm we have two different specie of okra whichone is very common and this particular one in my own CAPTURE is not common or mostly still around.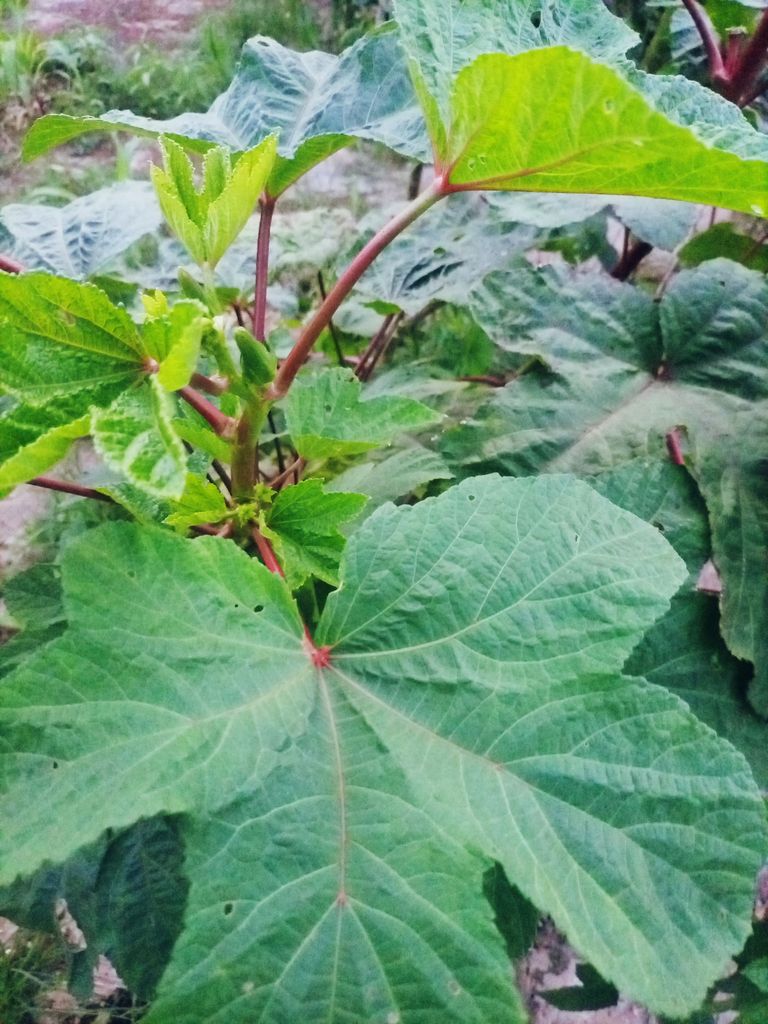 The type of okra specie we have this time around is somehow encouraging but very hairy all over the body. The most ones we see around the local market I'm not very hairy type but ours is very hairy even When you touch them to feel them.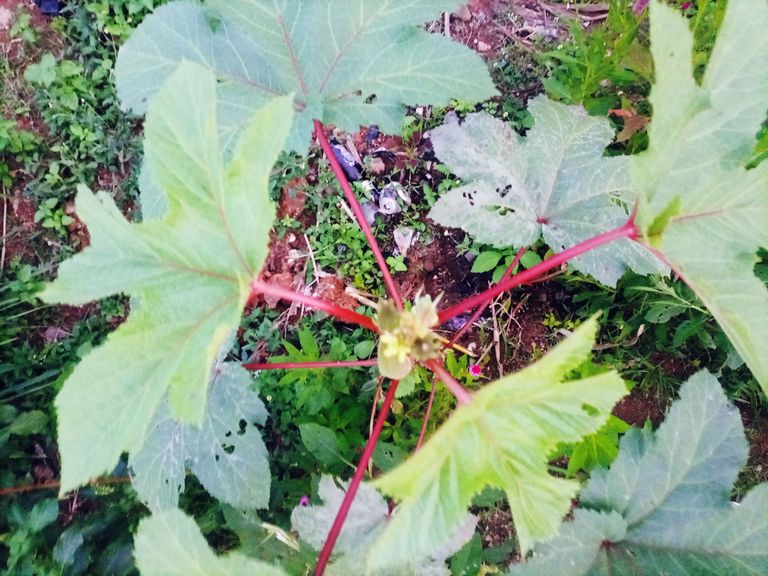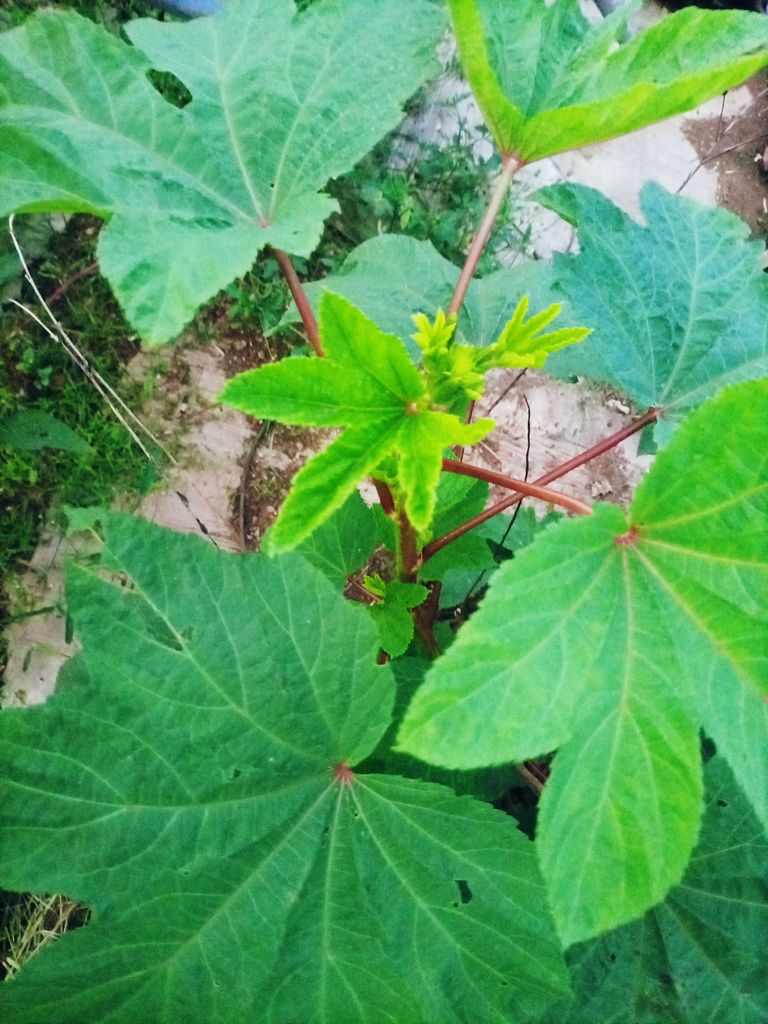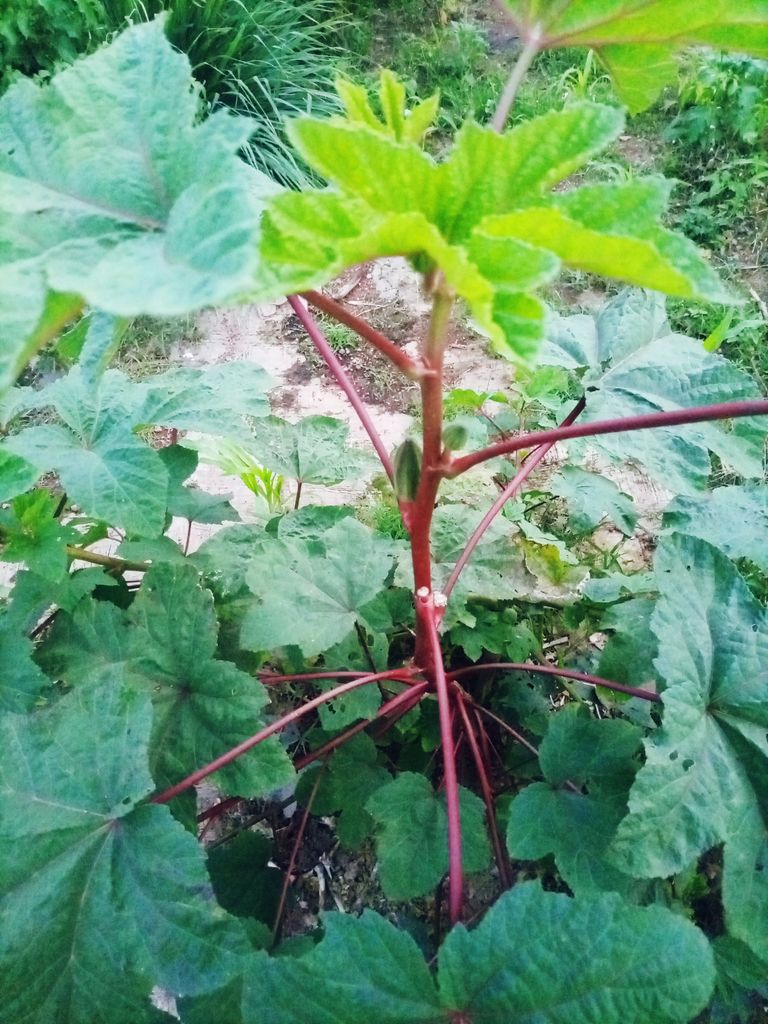 Why this Specie is so different is that the color of the Okro plant said it all. Reddish green which makes it more physically different from others. While the other Species are mostly green type Specie.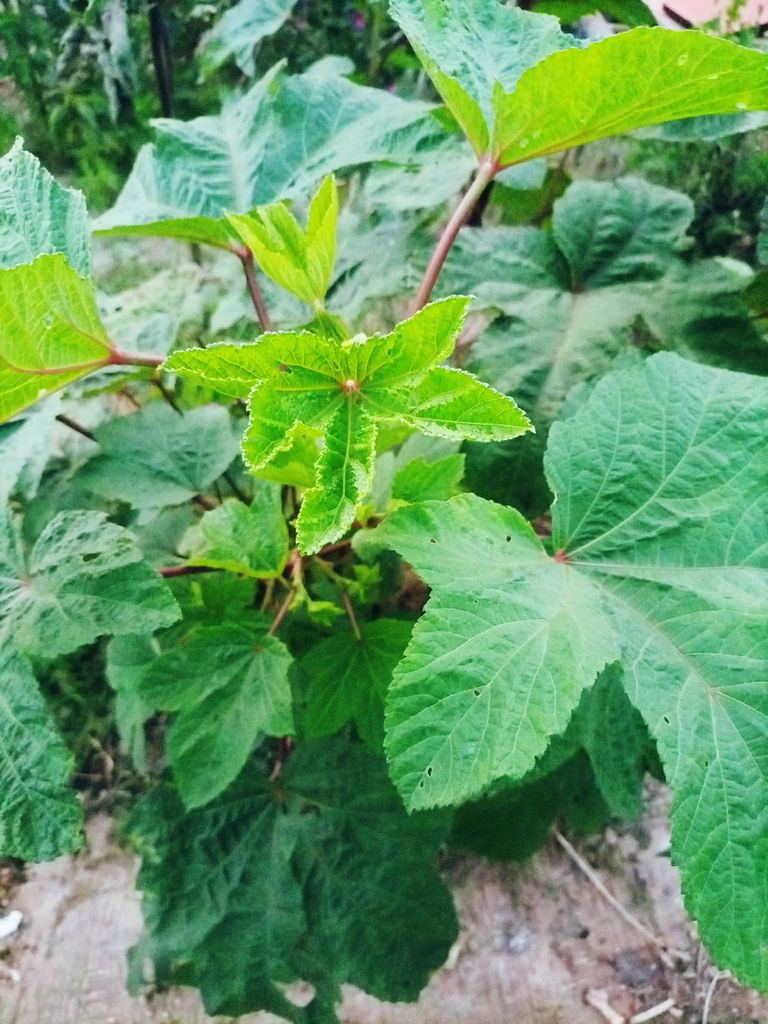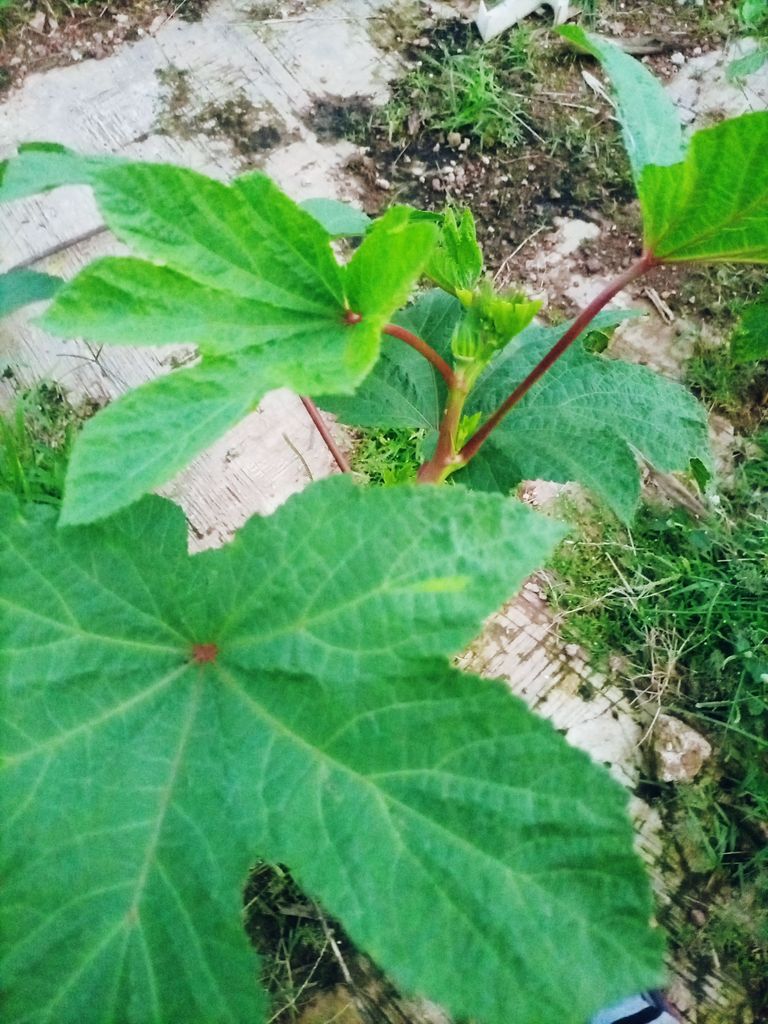 Also the way and manner this Red Specie draw when you prepare it is so amazing and awesome 😍.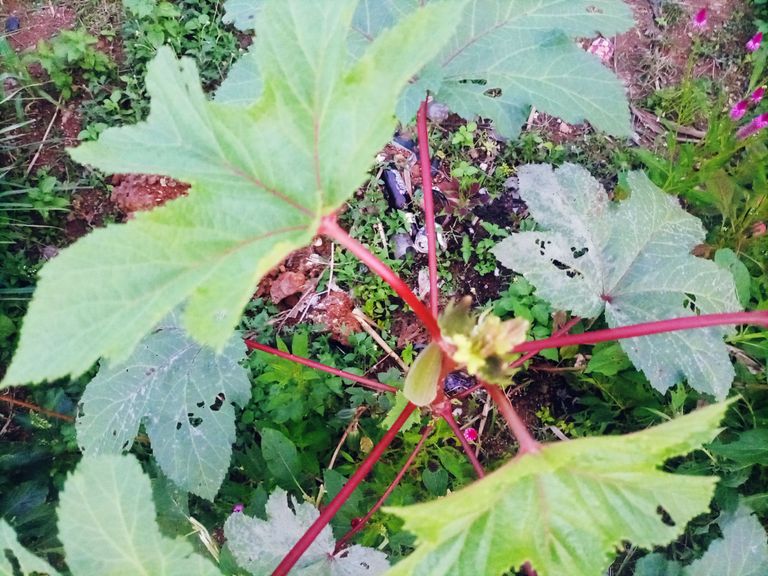 Thanks For Reading My Article And Giving me a very great privilege to be here again after some weeks of having break. I am back fully.
Thanks For the autoupvote from all my friends and colleagues. I do appreciate it alot.