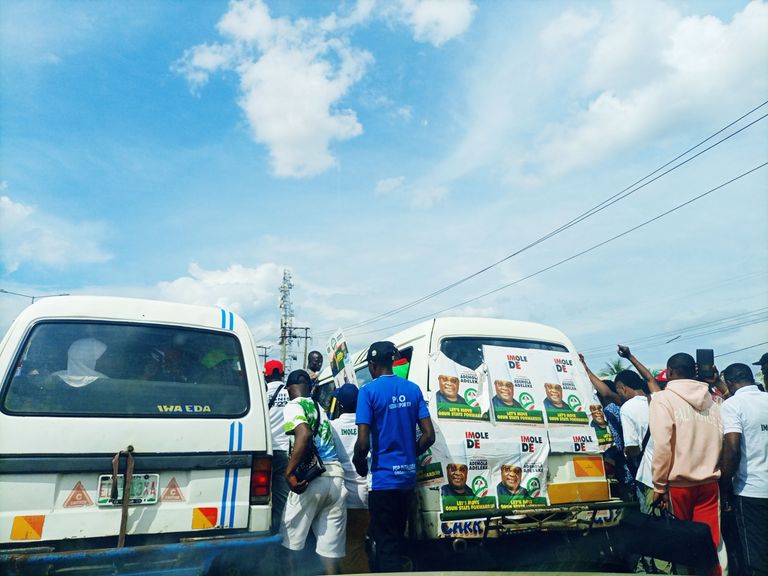 Hi Blurtters,
making things right in a state or in a country involved a good revolution which simply means passing through some stages before the choosing one will get to the political throne. This and many more things were running through my mind few days ago when we left kwara state for Osun State. The journey was somehow smooth from the outskirts of ilorin, till we reach somewhere around Offa in kwara state is what where we have very bad roads even despite the fact that we have a federal school over there. Not withstanding Yara some very bad roads leading the town to some other villages around there. As soon as we approach a town called Ikirun, there was little good roads as well because I think the government of osun state is really working to some extent. I said my own thinking.
After we left Ikirun, and we are approaching Osogbo in Osun State as well. There was this terrible hold up which we were inside for more than 3 hours. There wasn't any alternative for us because it was on major road the rally was so people we are moving with their legs to so many parts of Osogbo which made the journey very slow and also tiring. At least we spent more than three hours in Oshogbo alone meanwhile even for the Old journey it should be 3 hours when there was good Road but now we spent 5 hours before we reached our destination in Ile ife Osun State.
I took so many pictures of the rally which was done and also which caused a lot of slow movement for 3 hours plus.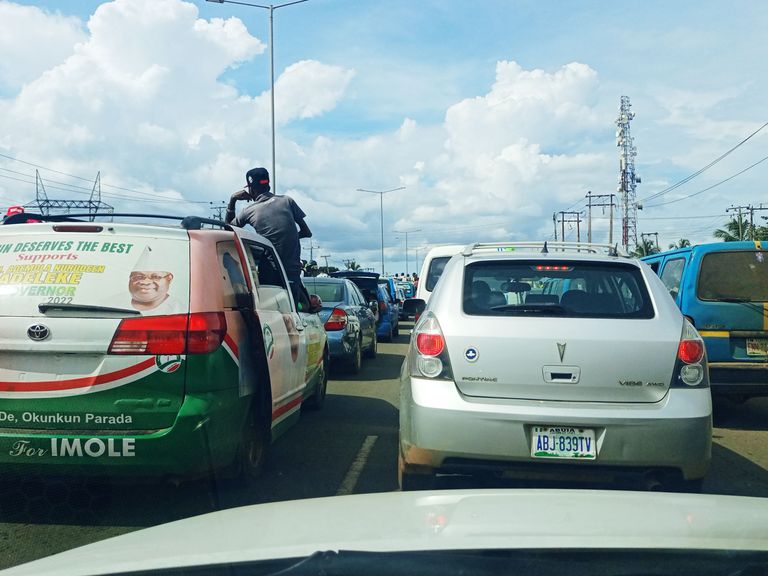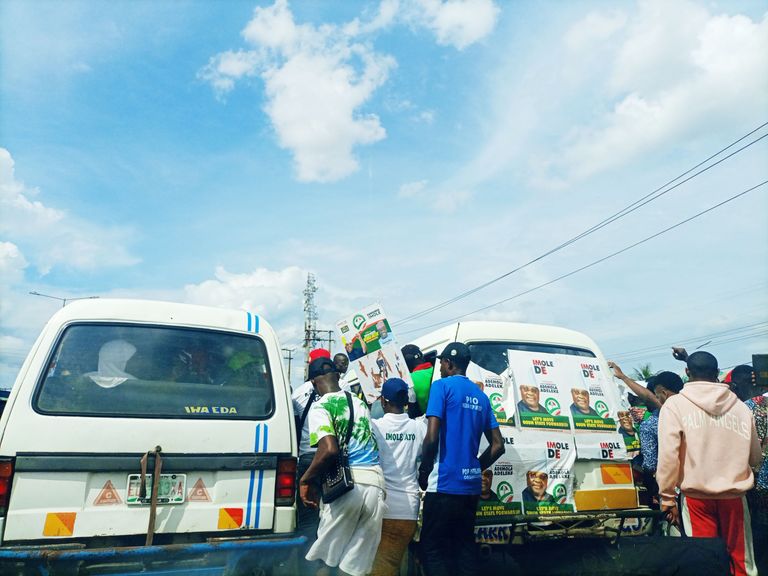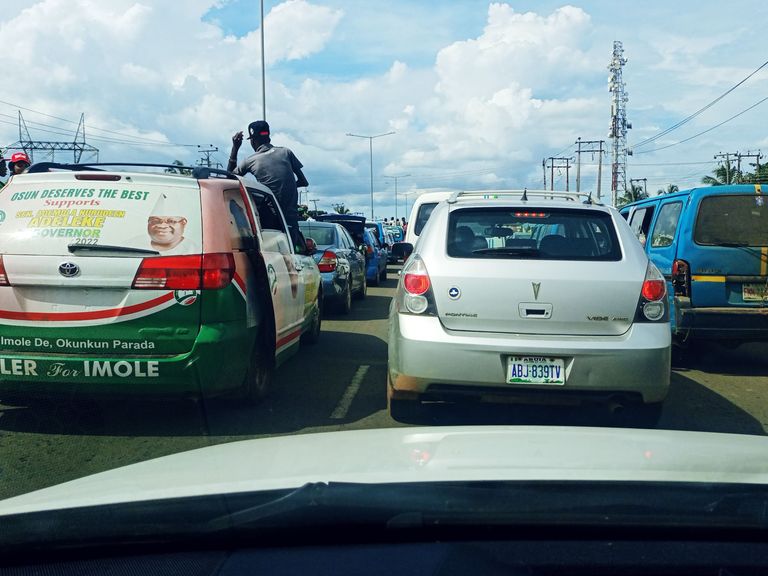 Where was different dress code and also different attire which was worn on this day even with our slow movement I was able to capture so many dancing and also working parade. As you can see it we have the poster of the so-called governor to be chosen for the PDP party Osun State.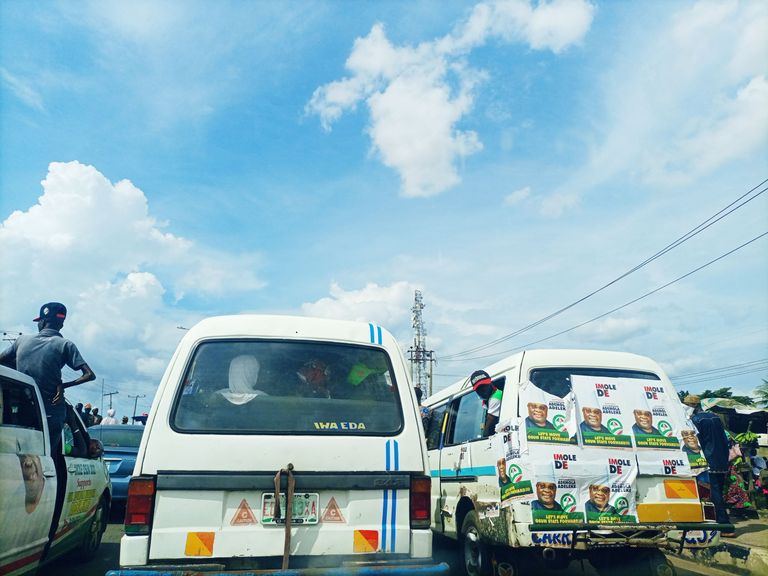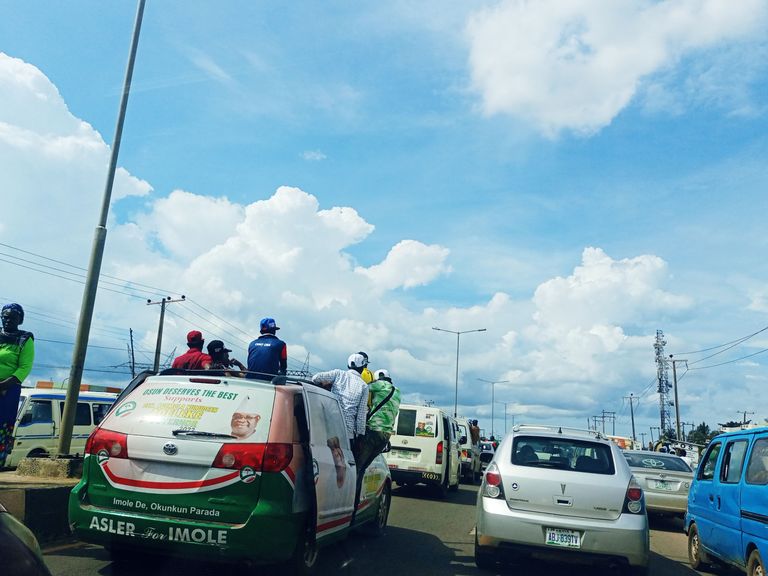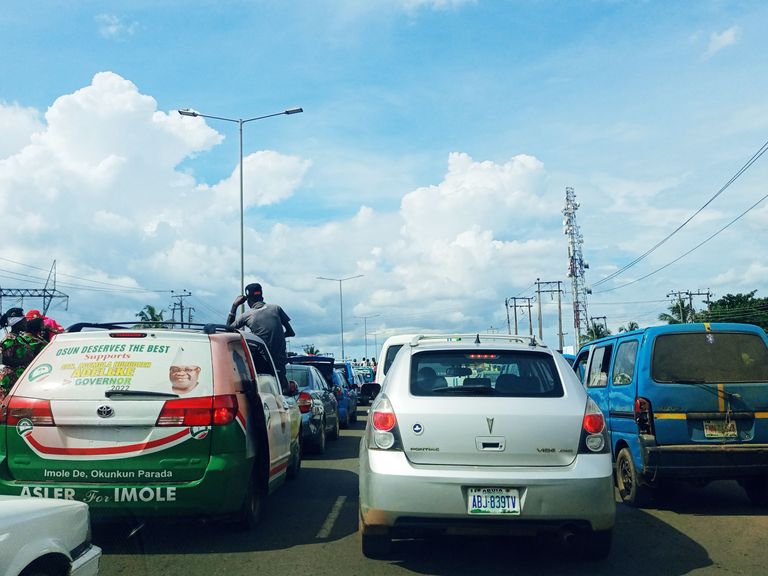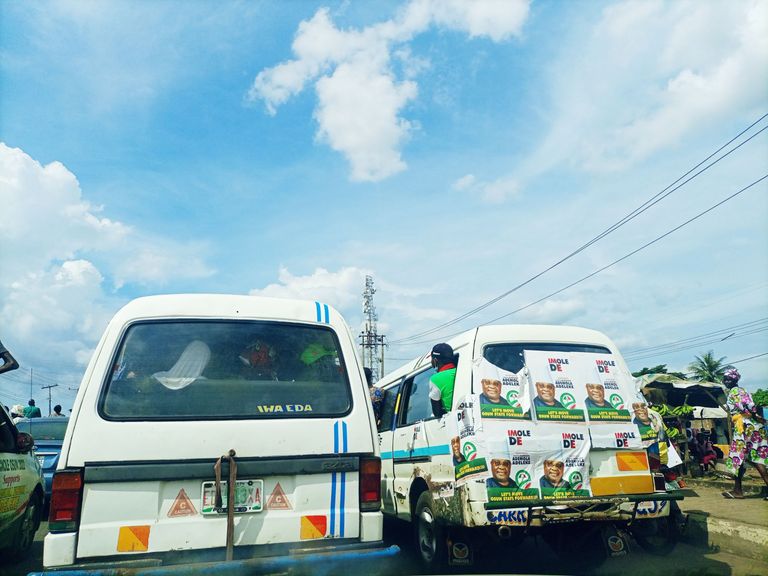 There was massive leg possession with different drums and dancing troupe, when we reached the Abere side in Osun State, we were told to Lunched another bycut because of the overhead bridge they are building at the moment.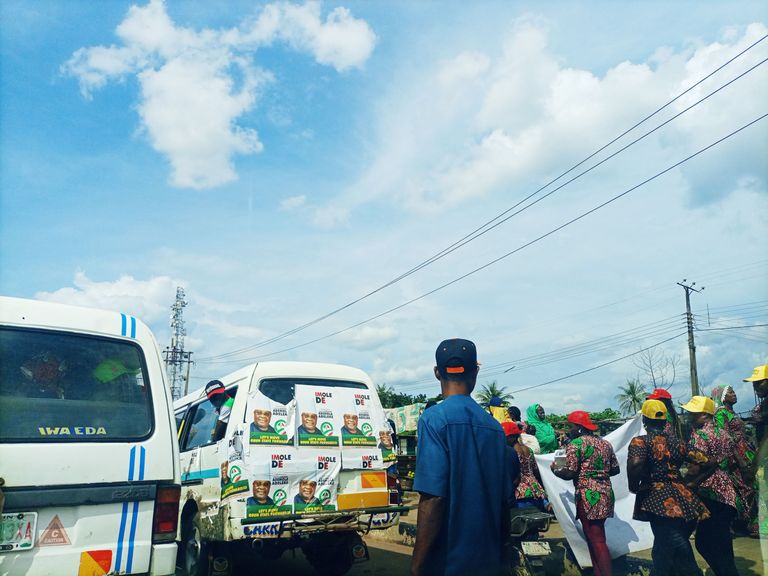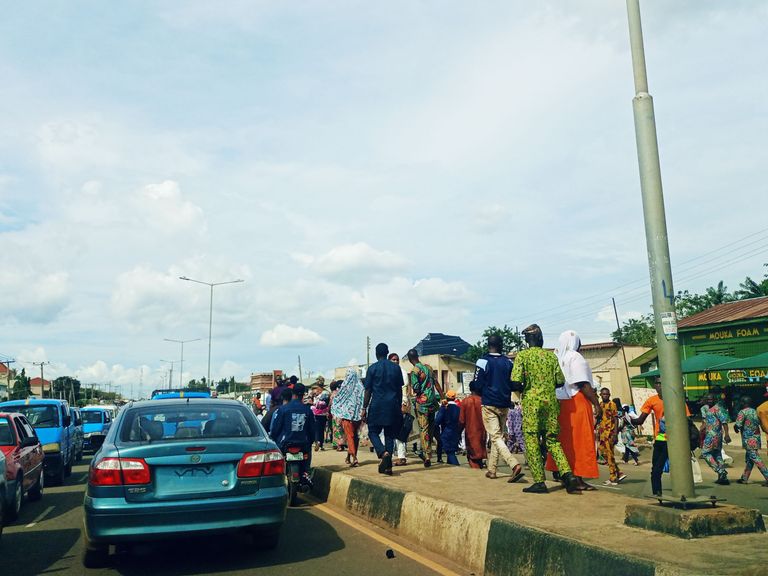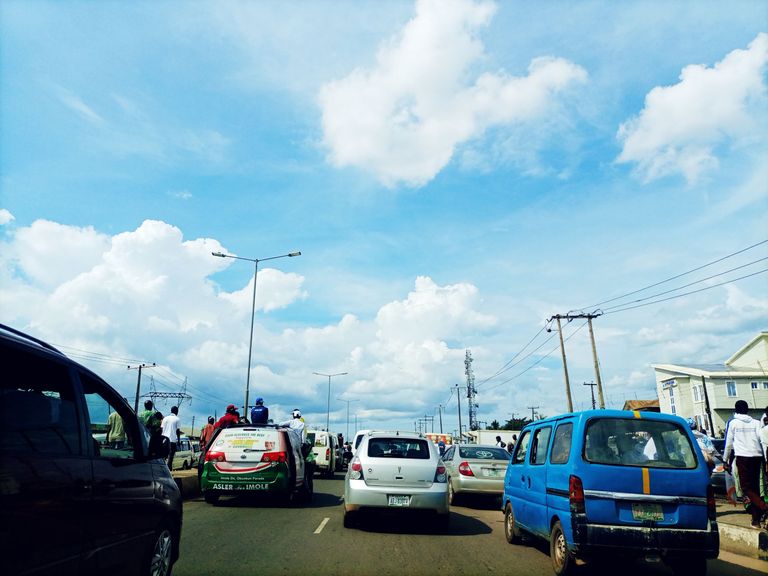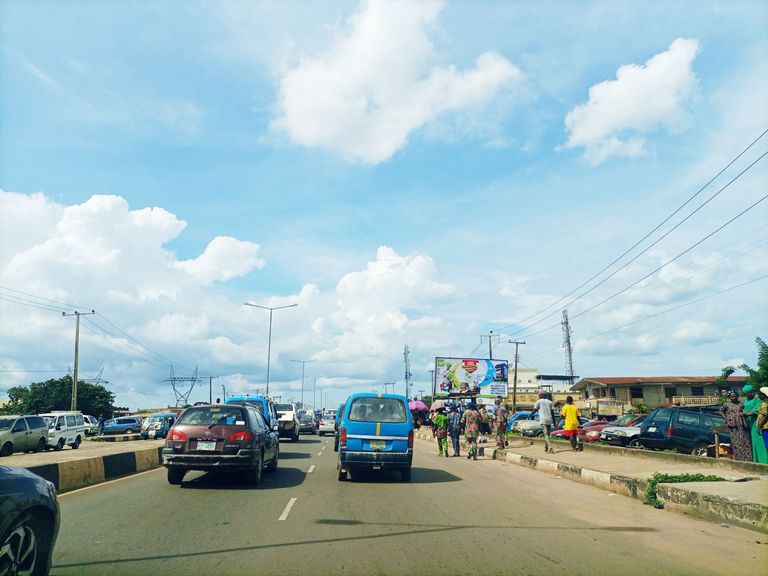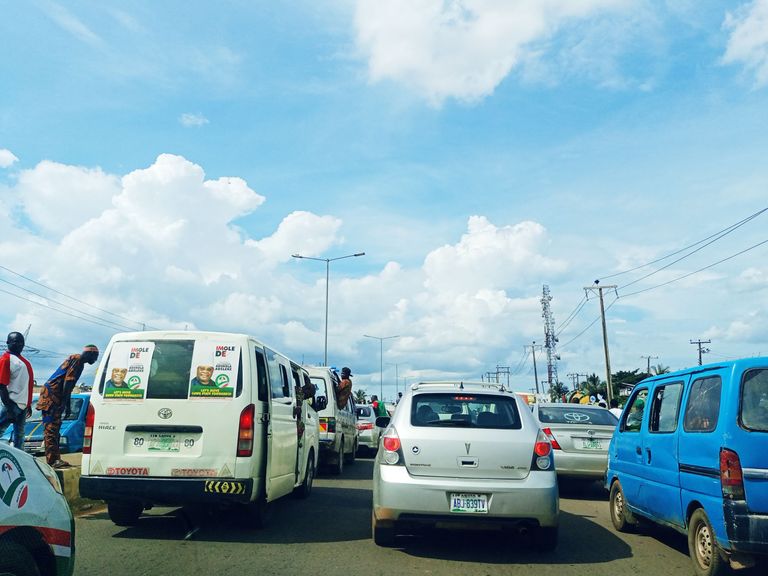 Thanks For Reading My Article And Giving me a very great privilege to be here again after some weeks of having break. I am back fully.
Thanks For the special Love you all show me every time. I do appreciate it alot.