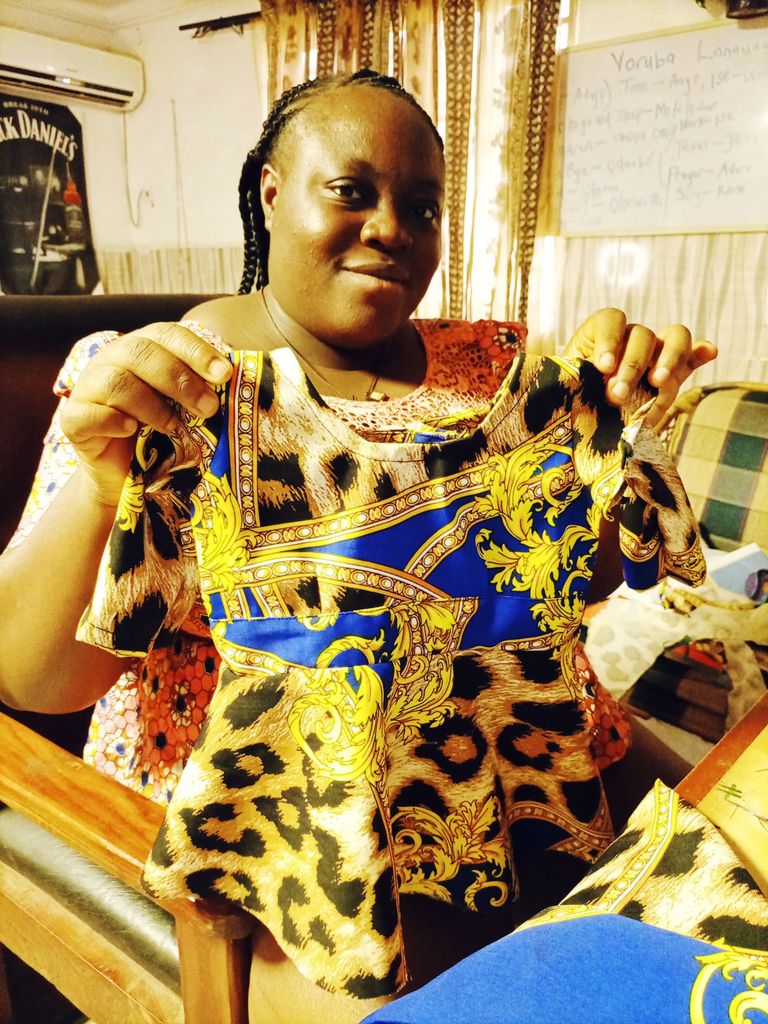 Hi Blurtters,
Few hours ago I went into the market to purchase this material and also have it in mind to sew a very precious stylish blouse and trouser for my little baby girl which I did a little bit of research on how the design will look like and I came up with this Cut in. The clothing material is very distinct and also it looks so attractive.
Sometimes when it comes to sowing this kind of material it looks so difficult because of the slippery surface but I tried as much as possible to manage my sewing machine then gradually I made it up after cutting it out the style with the required measurements. The Cutting of the clothing material is shown below.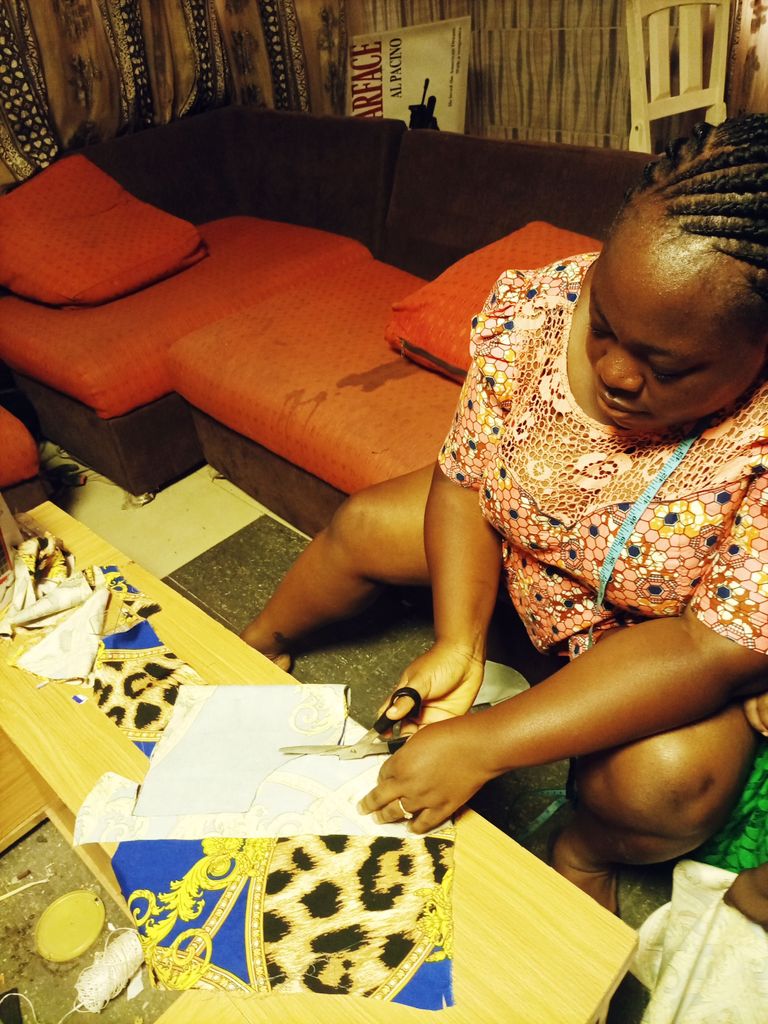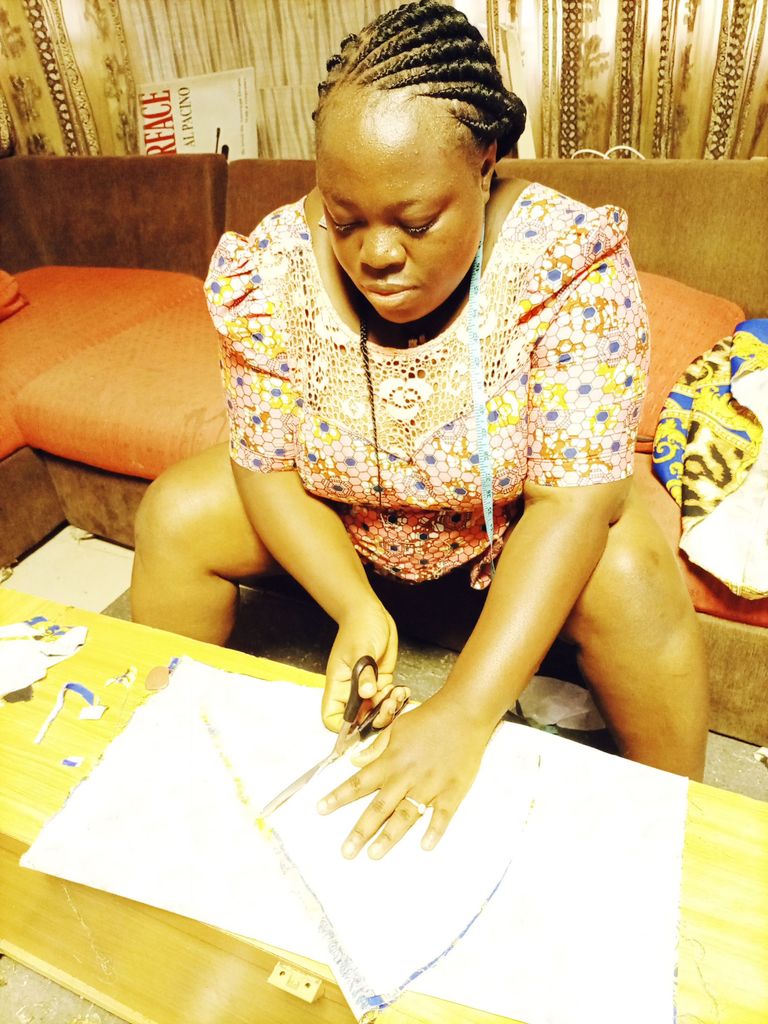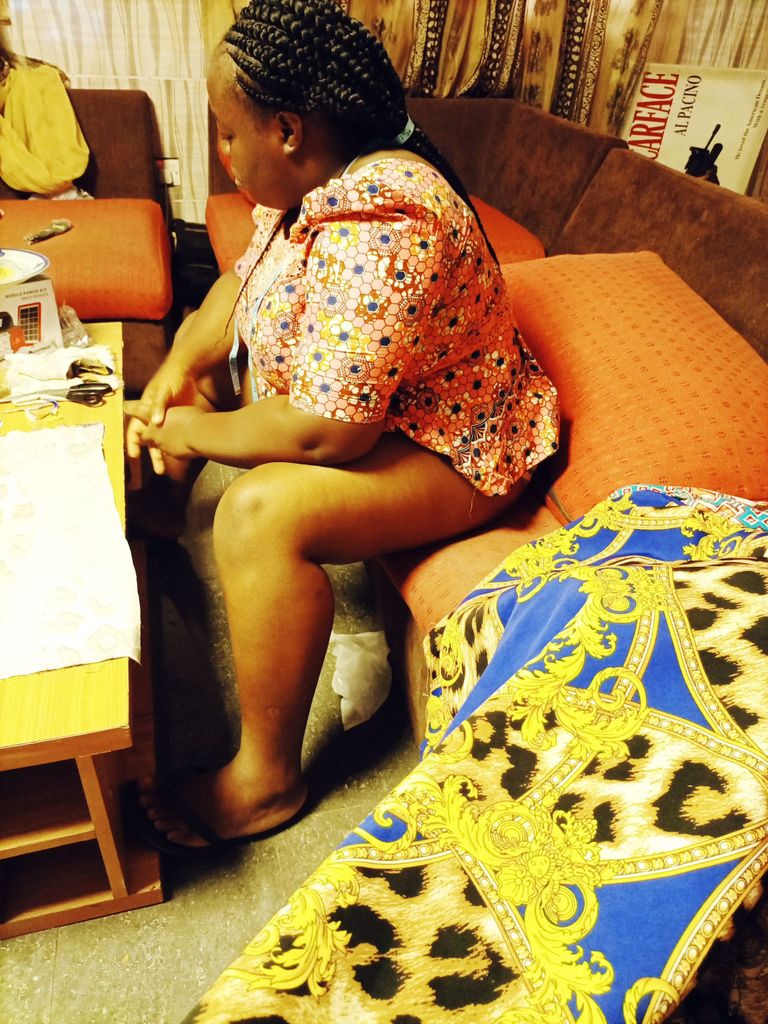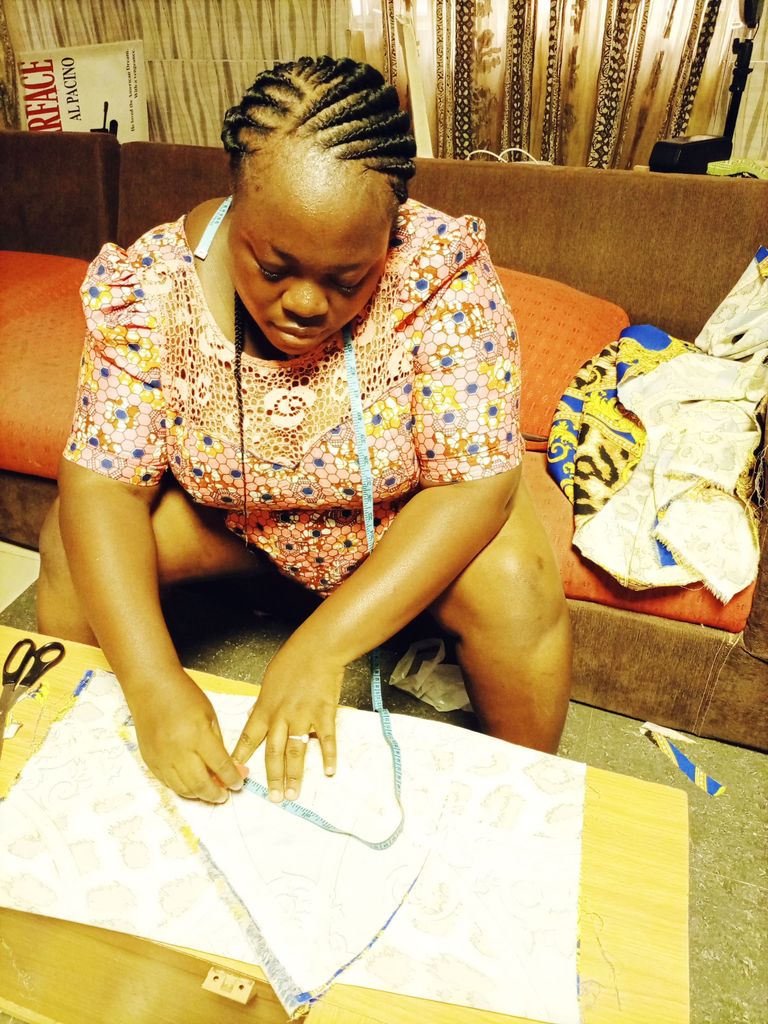 As you have all known when cutting the clothing materials it used to be the wrong side of the clothes and is it at shown here.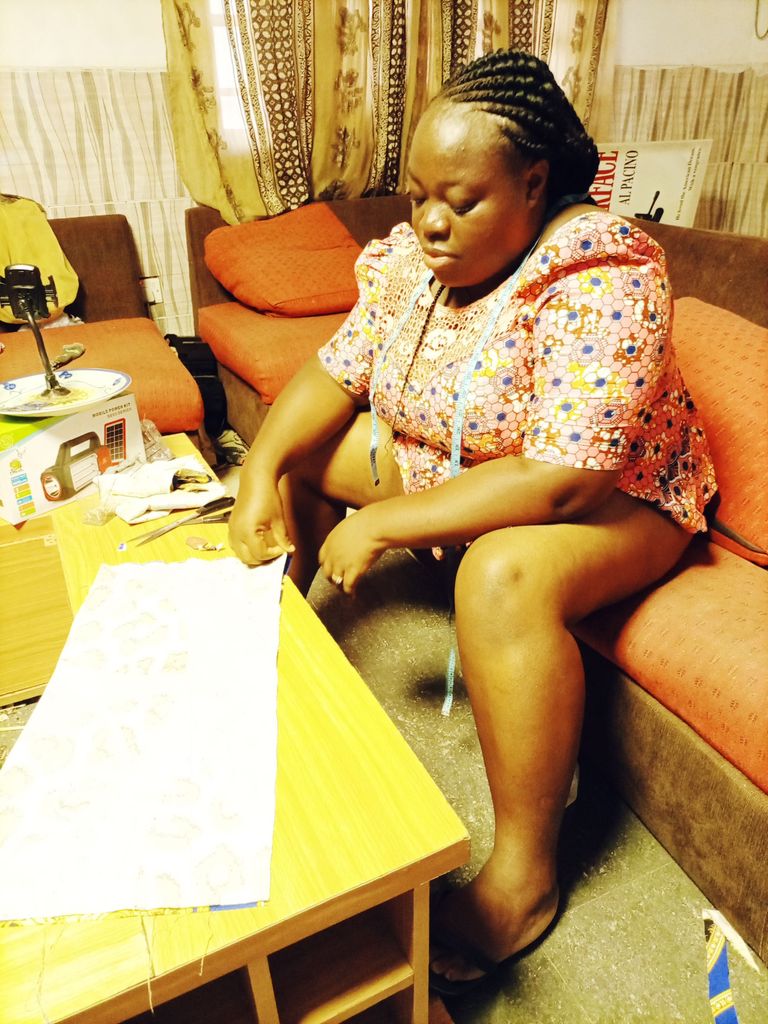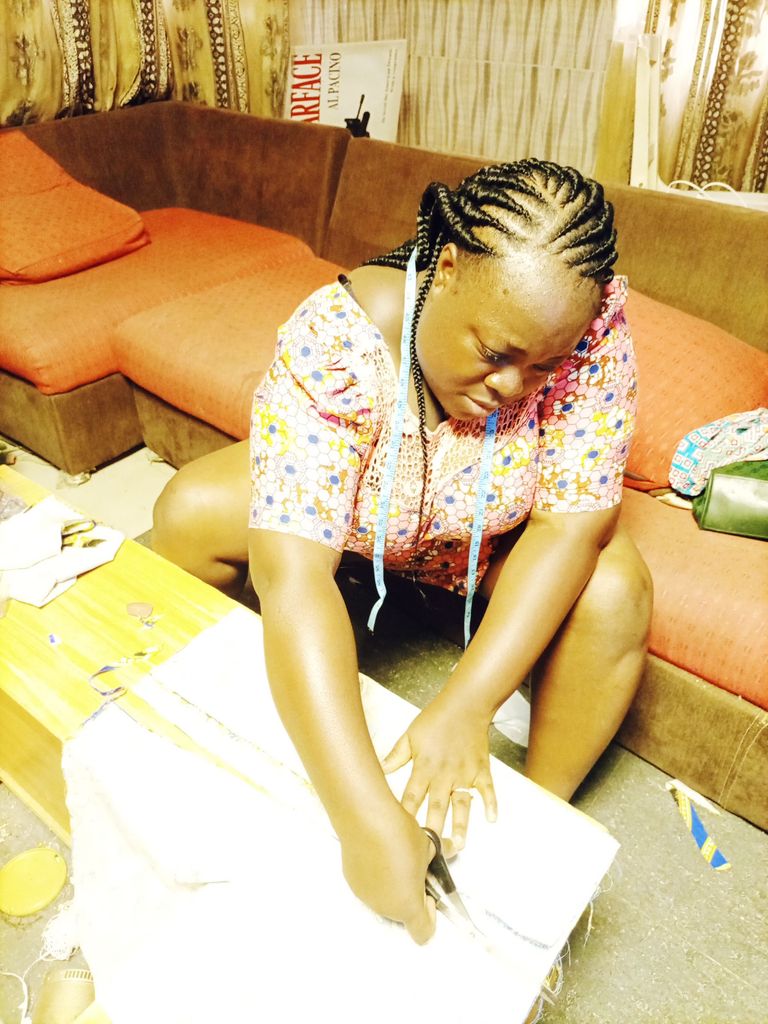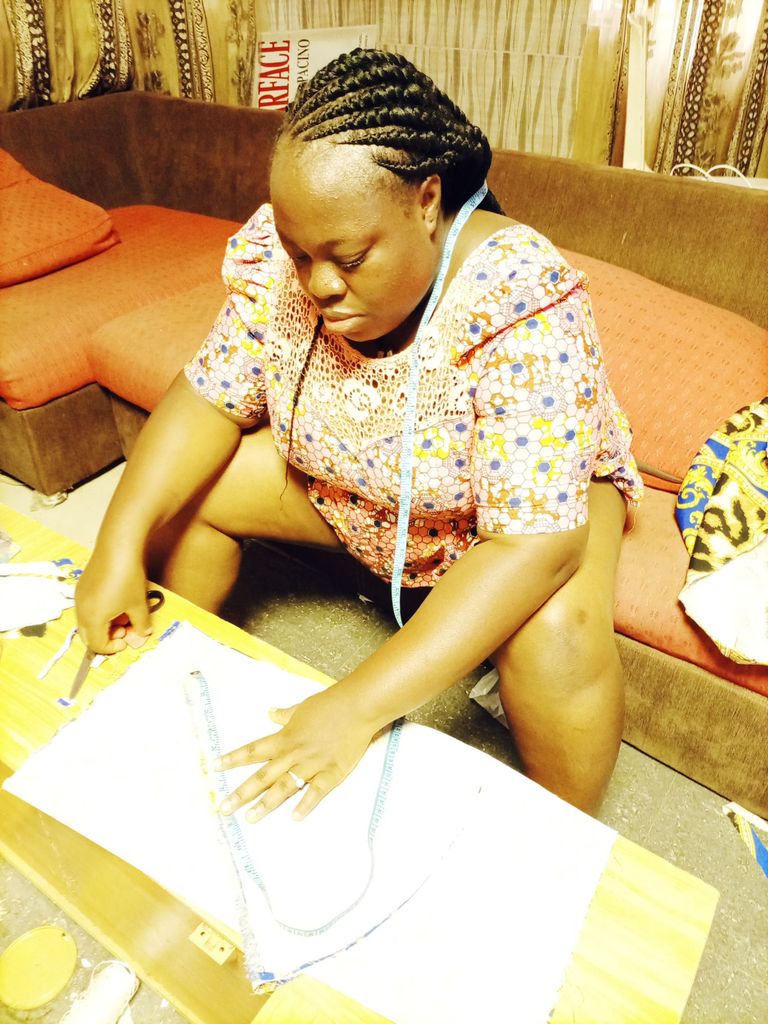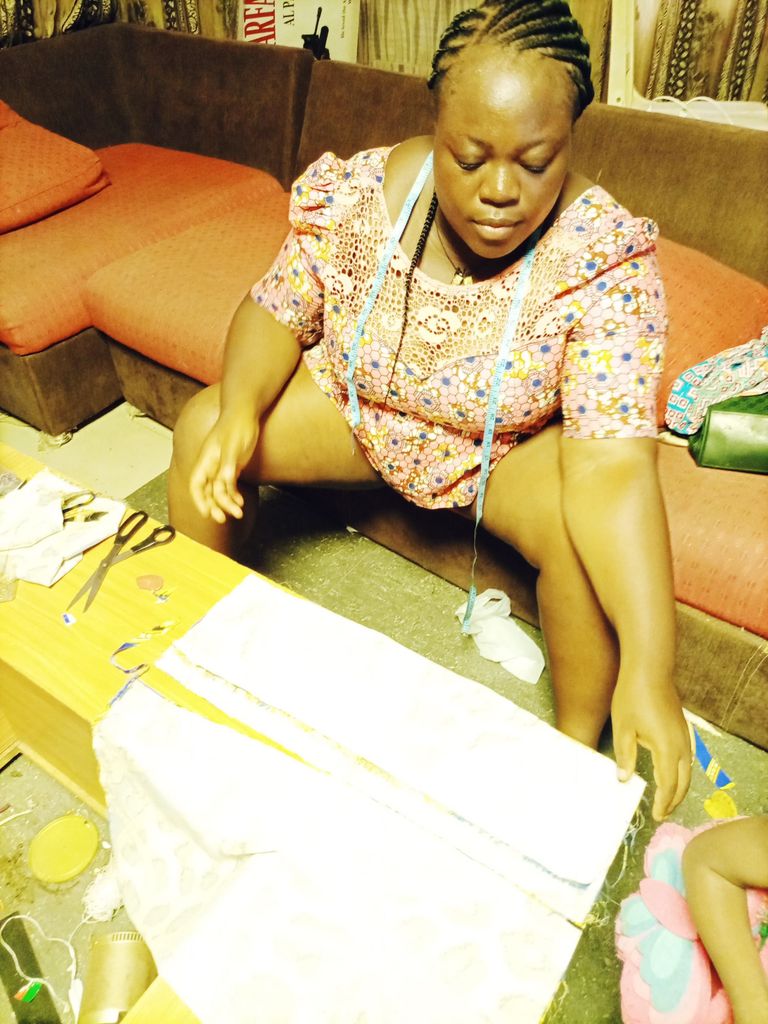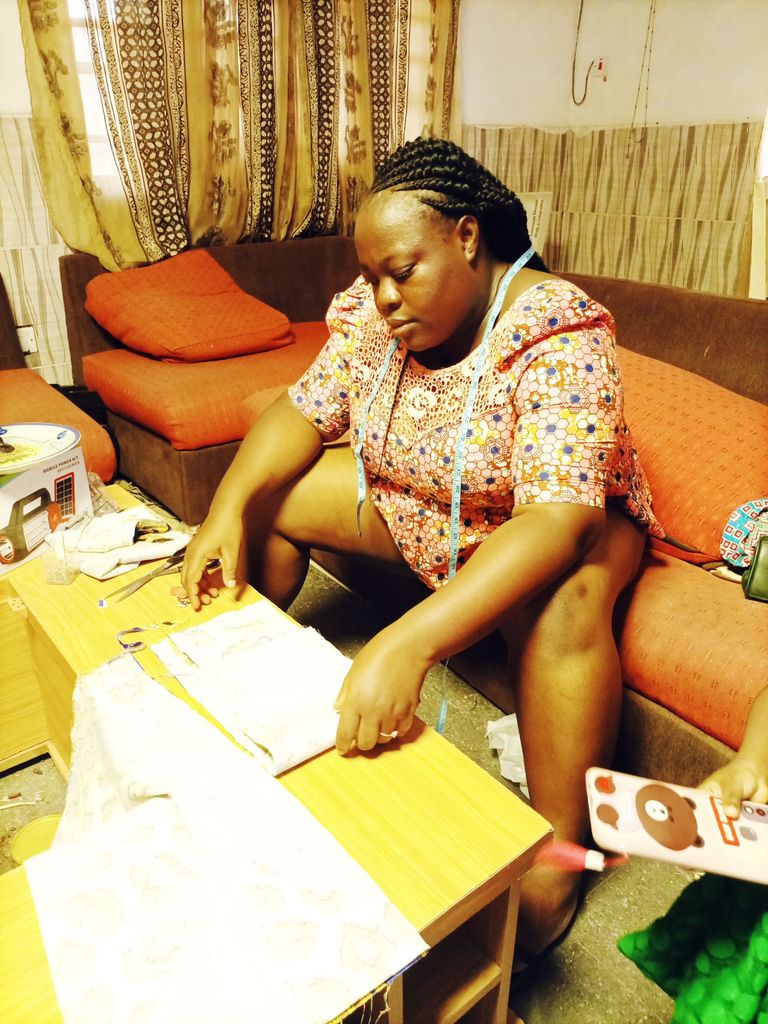 It so amazing when cutting a d sowing it.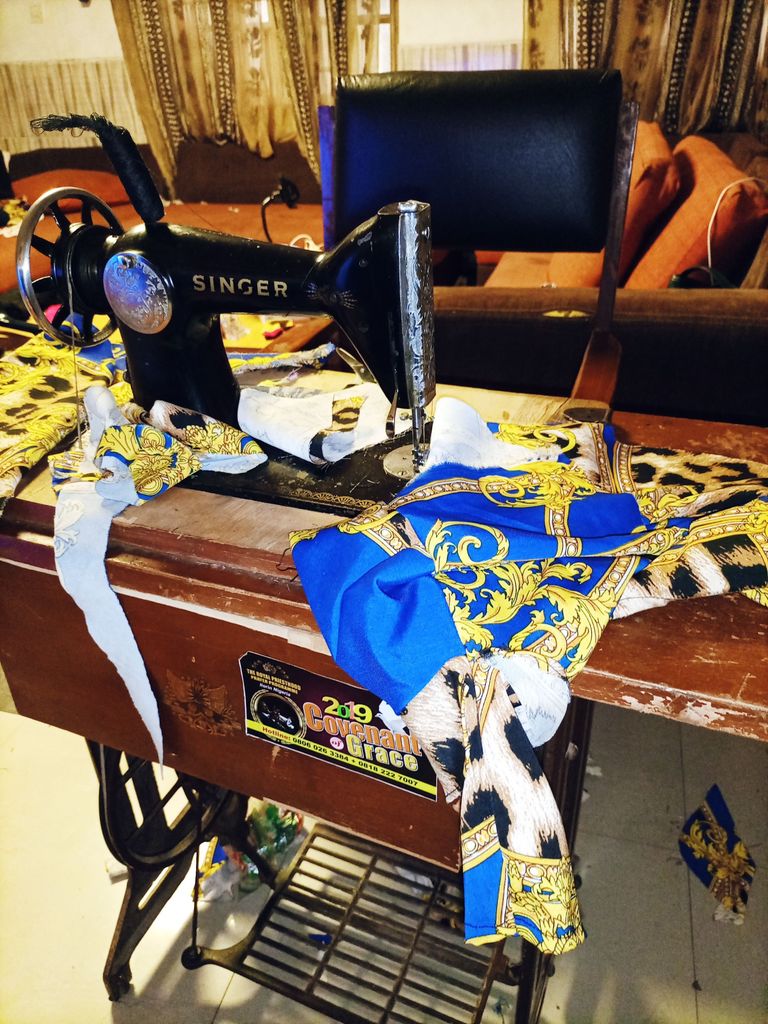 This is also the blouse I made for my little baby girl which she will wear for a naming ceremony this coming weekend.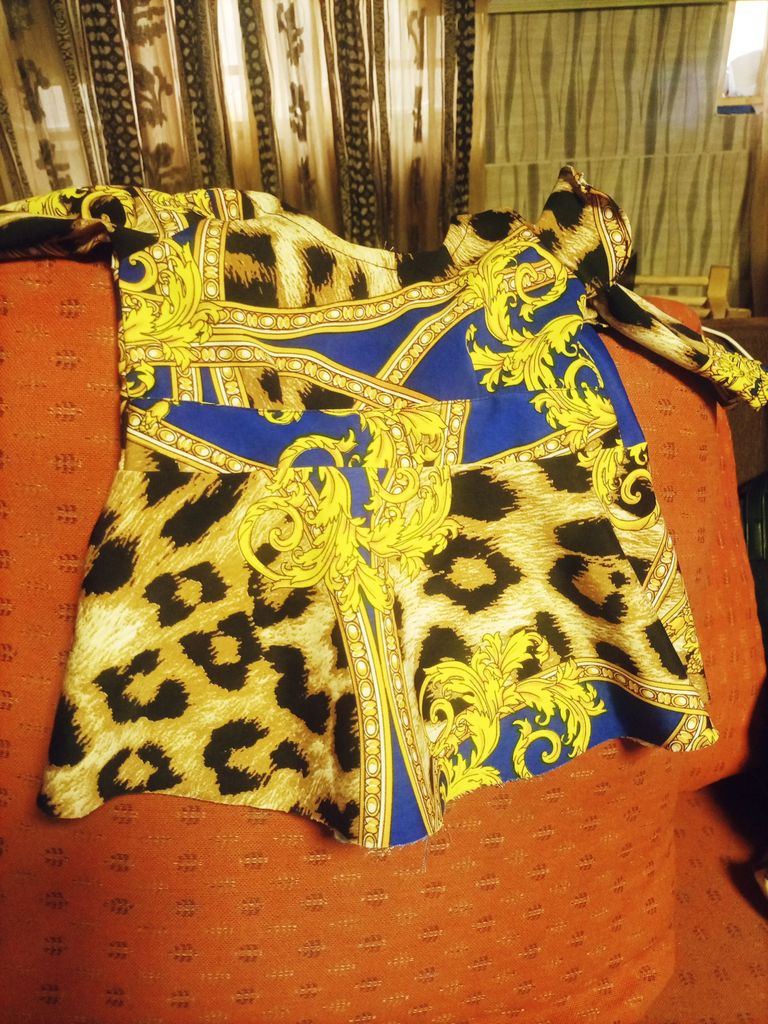 This is the trouser I made after cutting it within few minutes.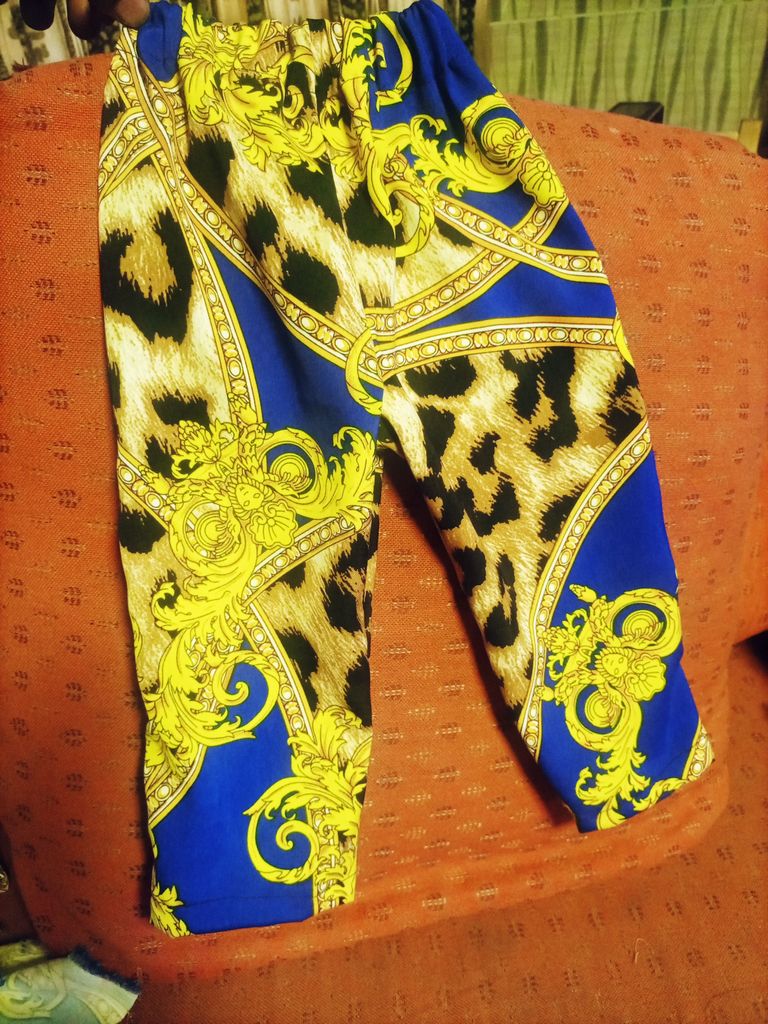 ---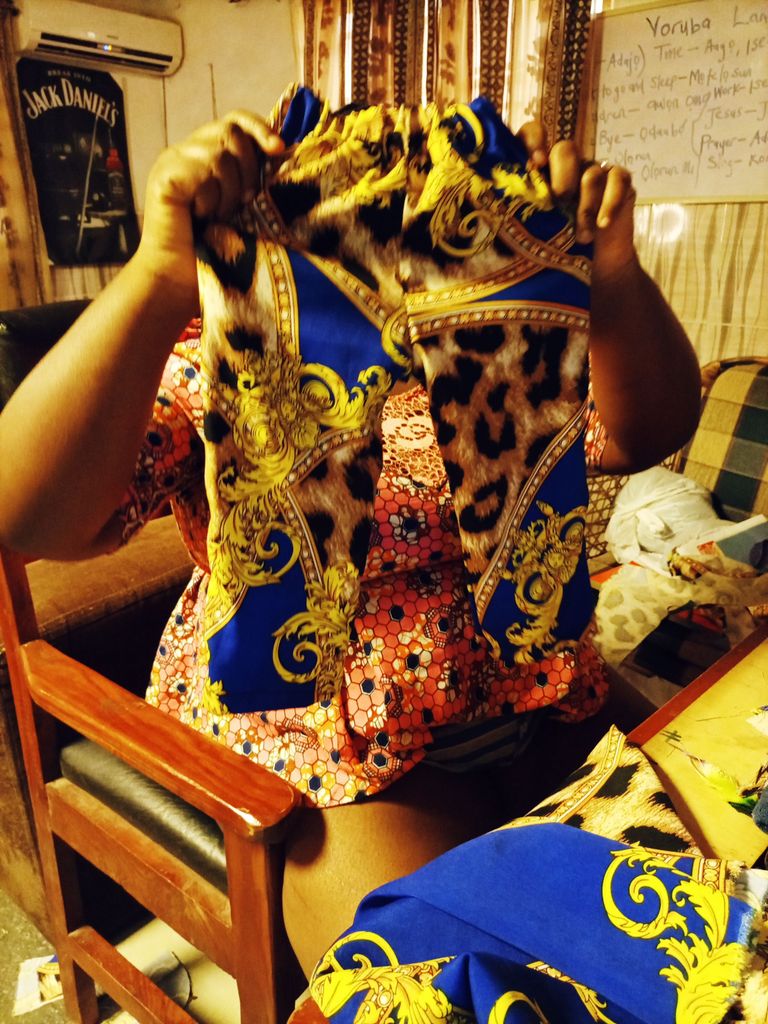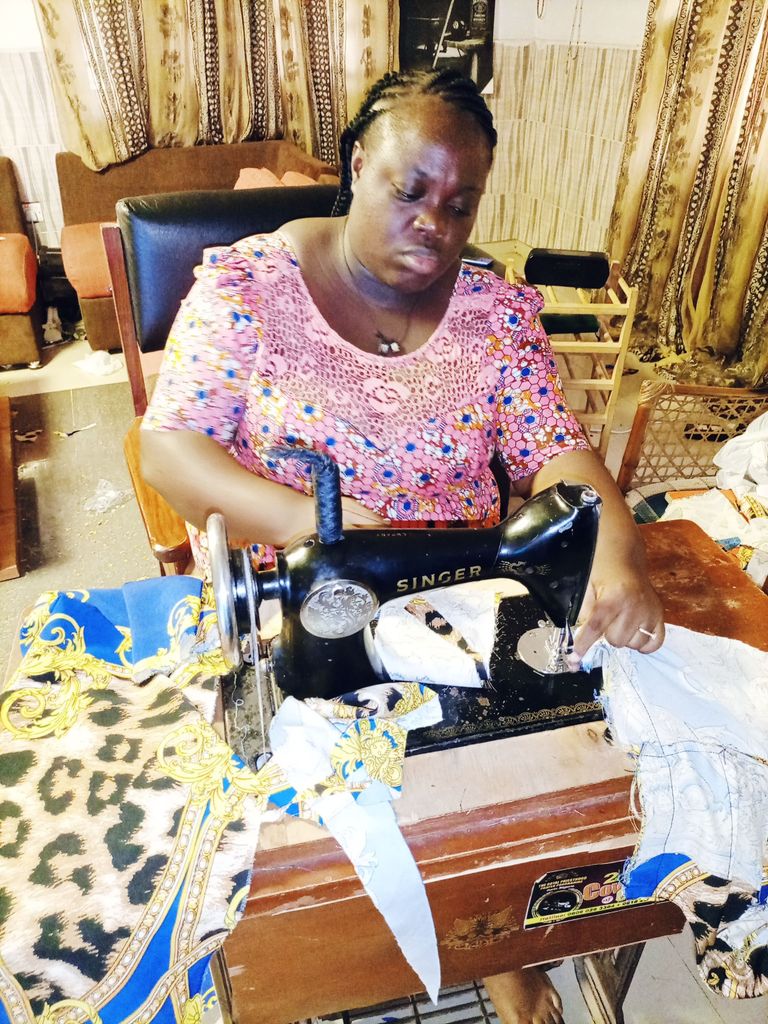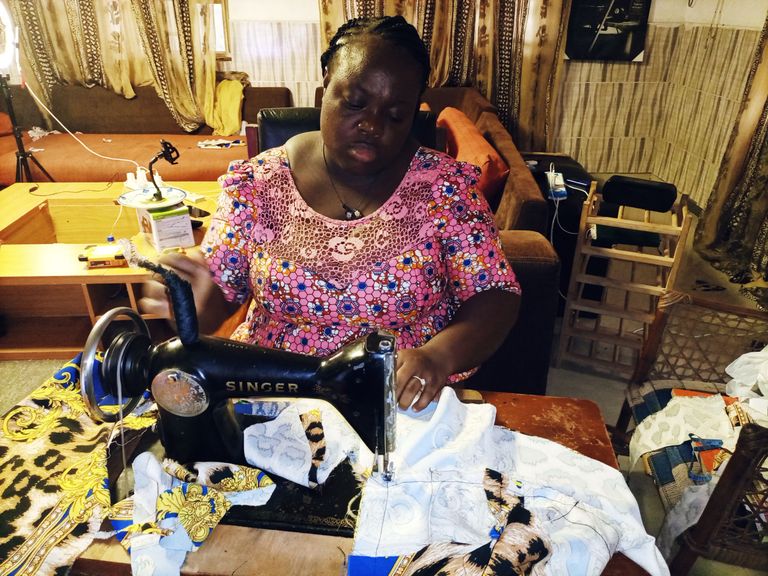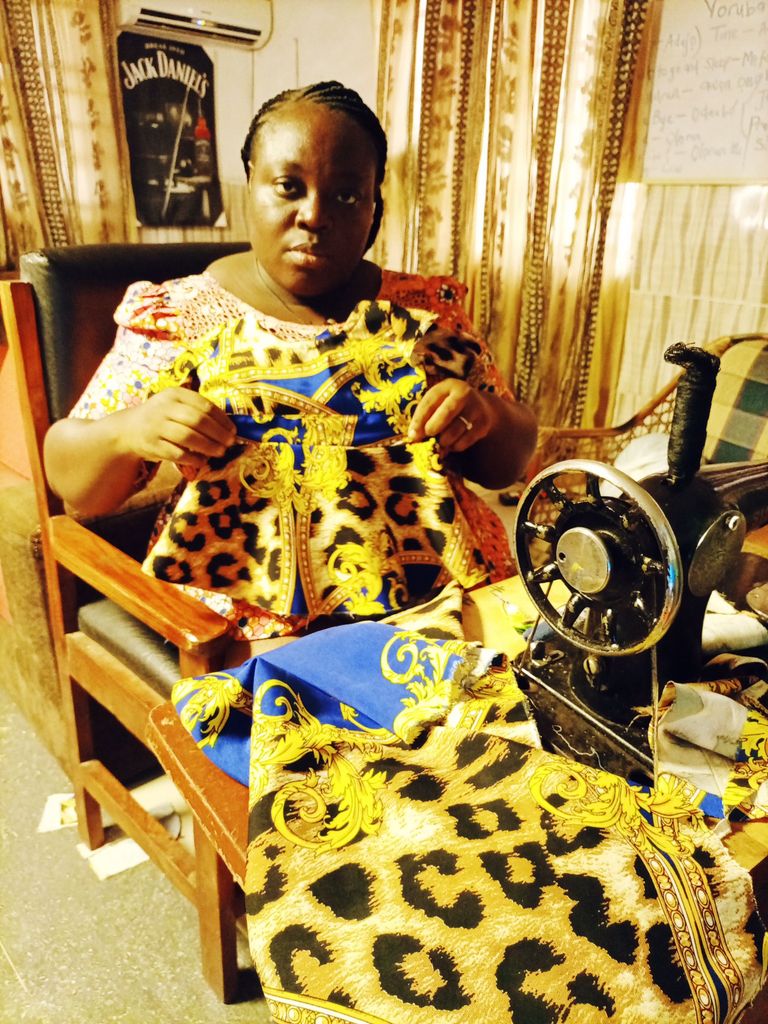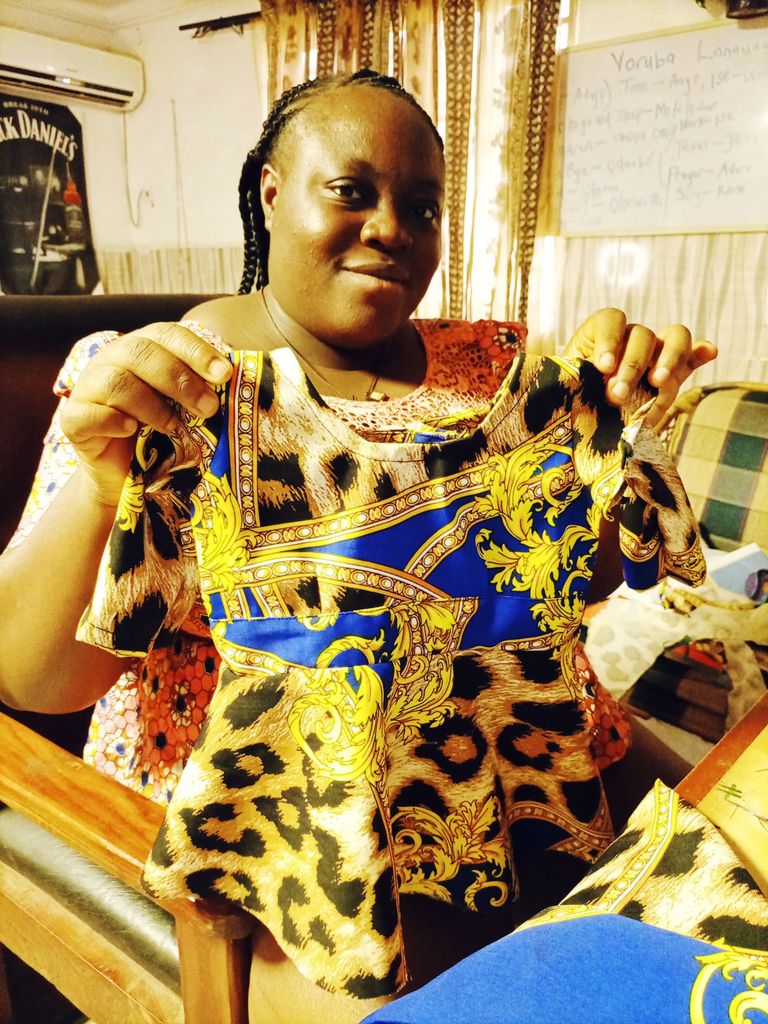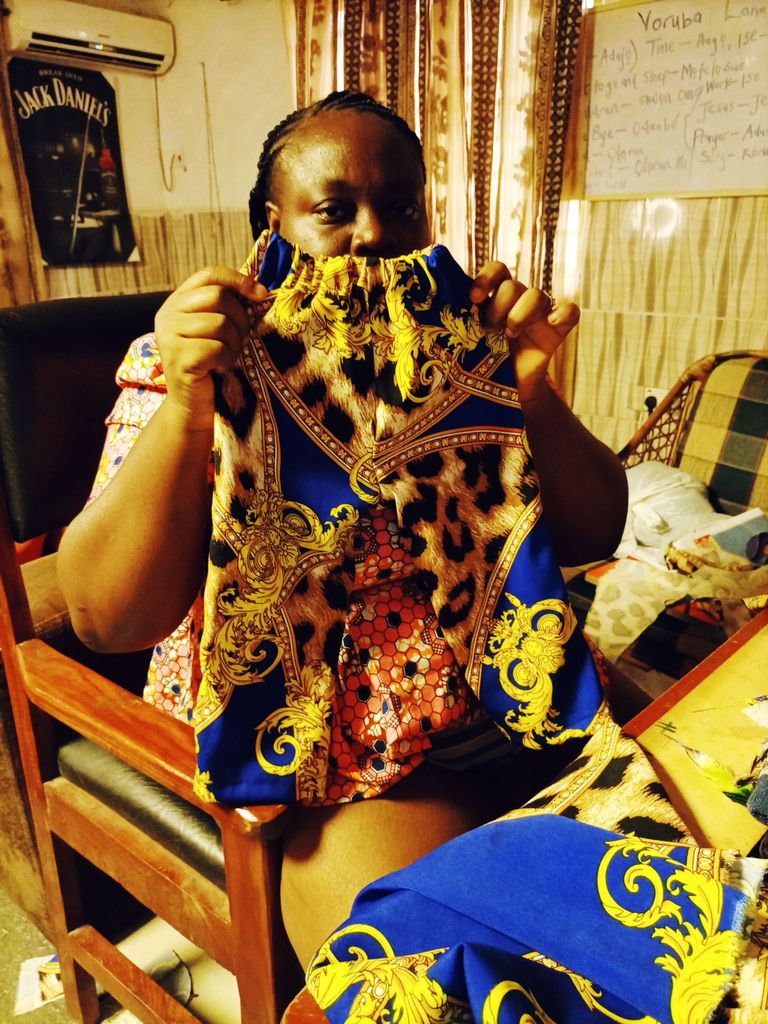 Being yourself is a very best first priority in life. I'm myself.