La historia detrás de una foto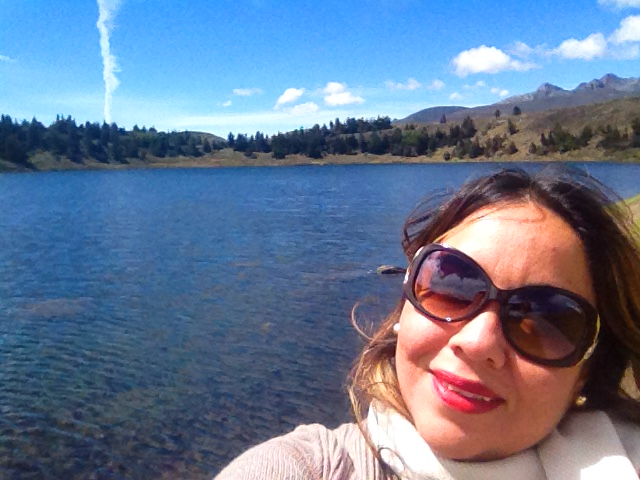 ---
Desde que inicié en el mundo de la creación de contenido siempre he intentado de escribir todo lo que me hace feliz, generalmente no comparto fotos propias porque como me encanta hacer fotografía casi no aparezco en fotos y cuando surge la oportunidad de que me tomen una foto a mi, siempre salen movidas, entonces no tengo suerte con mis fotos.
Pero cuando puedo y me animo me gustan las selfies que cuenten una historia detrás de la foto, y es la historia que deseo contar, este hermoso lugar que es en la ciudad de Mérida, donde hace muco frío y es además hermoso, creo que puedo pasar admirando el mensaje de hermosas montañas y árboles mucho tiempo, lo que me hizo recordar a las amistades que aquí se hacen como la de @michelangelo3 me regalaba fotos de montañas hermosas lo cual agradezco mucho.
Este lugar detrás de la foto es la Laguna de Mucubají, en el Estado Mérida en el parque Sierra Nevada en Venezuela y hoy vengo a continuar presentando una parte de mi país a mis amigos que me leen.
---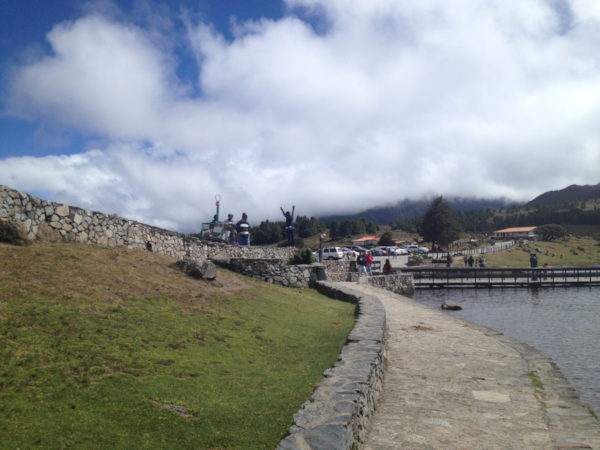 ---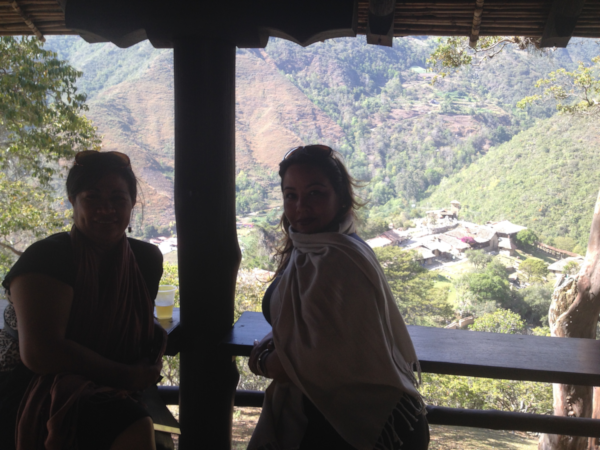 Poder compartir hermosos momentos con amigos siempre resulta inolvidable y de las cosas más simples y pequeñas podememos disfrutar, porque en realidad para vivir no hace falta tener mucho, tan solo debemos estar dispuestos a vivir pero vivir de verdad, en esta foto estoy con una amiga que es muy especial para mi y aunque hoy está pasando por una situación difícil, sabemos que todo estará bien.
El paisaje que se aprecia detrás de nosotros es de un lugar hermoso que quedaba en la vía del lugar deonde nos encontrabamos.
---
---
En Blurt tienes un espacio para convertirte en una gran creador de contenido, tan solo siempre sé tu mismo y crea contenido creativo y original. A la familia Blurt le gusta leer a personas reales sensibles y que estén dispuestos en hacer crecer la cadena con buena energía, por ello los invitamos a que sean unos usuarios geniales con identidad propia y que hable su propia voz, para ser protagonistas de tu propia historia detrás de cada foto o contenido.
También aprovecho a darle las gracias a todos los amigos en Blurt que se mantienen activos y alegres apostando por el crecimiento de Blurt, con buena vibra.
---
Toma tu boleto de Entrada para el PUB todos los domingos
Esta entrada si la deseas debes compartir un comentario en esta publicación y participar los domingos en el PUB, para hacer amigos, conocer de actividades que se hacen en Blurt y en otras redes y estar dispuesto a pasar un momento diferente entre amigos.
Te comparto aquí el PUB de esta semana, para que leas de que se trata: 2021-KW 38 ~ Kneipe 24/7 ~ Treffpunkt ~ Dauer-Kneipe ~ Ohne Zusammenhang / Without Any Context ~ [GER/ENG]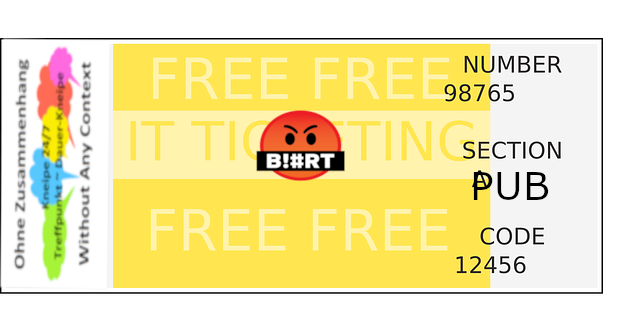 imagen
---
Te invito a escribir tu historia detrás de la foto, estoy segura que tienes muchas cosas que compartir y estaré encantada de leerte.
---
---
English Version
---
The story behind a photo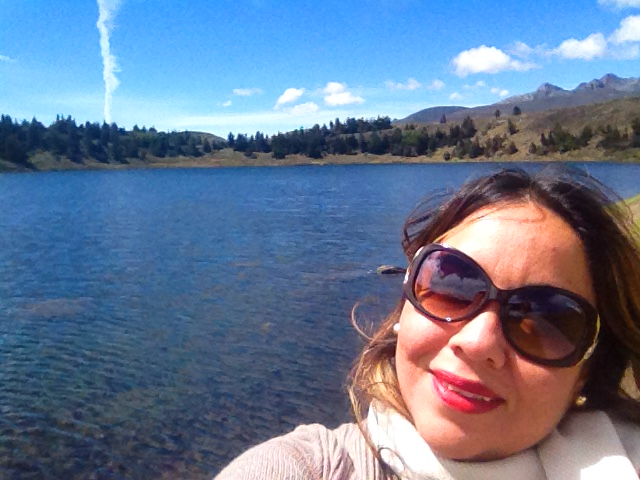 ---
Since I started in the world of content creation I have always tried to write down everything that makes me happy, I generally do not share my own photos because as I love to take photography I hardly appear in photos and when the opportunity arises to have a photo taken to me, they always come out shaky, so I have no luck with my photos.
But when I can and I encourage myself I like selfies that tell a story behind the photo, and it is the story I want to tell, this beautiful place that is in the city of Mérida, where it is very cold and it is also beautiful, I think I can spend a long time admiring the message of beautiful mountains and trees, which reminded me of the friendships that are made here like @ michelangelo3 gave me photos of beautiful mountains for which I am very grateful.
This place behind the photo is the Laguna de Mucubají, in the State of Mérida in the Sierra Nevada park in Venezuela and today I come to continue presenting a part of my country to my friends who read me.
---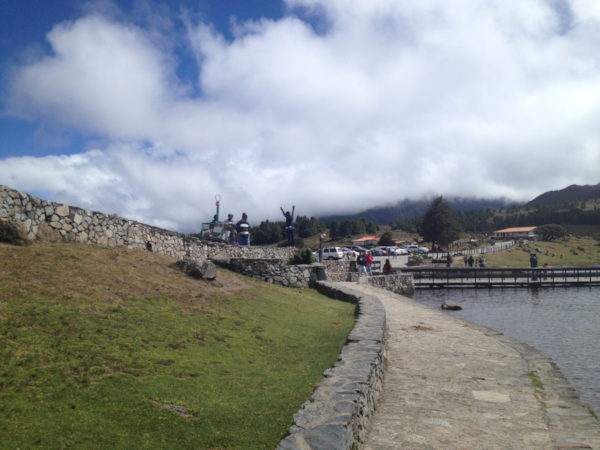 ---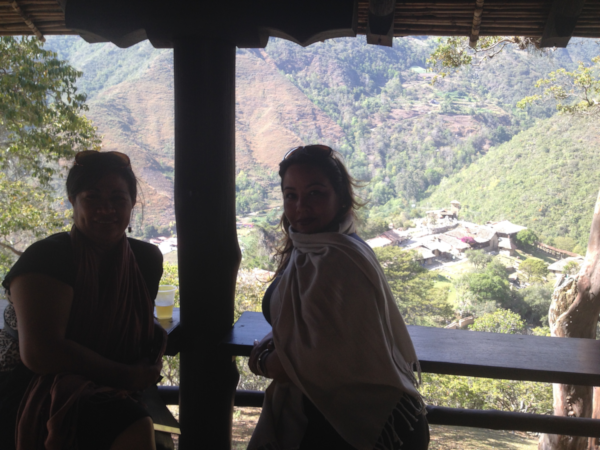 Being able to share beautiful moments with friends is always unforgettable and we can enjoy the simplest and smallest things because, in reality, we do not need to have much to live, we just have to be willing to live but really live, in this photo I am with a friend which is very special for me and although today he is going through a difficult situation, we know that everything will be fine.
The landscape behind us is of a beautiful place that was on the road from where we were.
---
---
In Blurt you have a space to become a great content creator, just always be yourself and create creative and original content. The Blurt family likes to read real people who are sensitive and willing to grow the chain with good energy, so we invite them to be great users with their own identity and speak their own voice, to be protagonists of your own story behind each other photo or content.
I also take the opportunity to thank all the friends in Blurt who are active and happy betting on the growth of Blurt, with good vibes.
---
Take your entrance ticket to the PUB every Sunday
If you want this entry, you must share a comment on this publication and participate in the PUB on Sundays, to make friends, learn about activities that are done on Blurt and other networks and be willing to spend a different time with friends.
I share here this week's PUB, so you can read what it is about: 2021-KW 38 ~ Kneipe 24/7 ~ Treffpunkt ~ Dauer-Kneipe ~ Ohne Zusammenhang / Without Any Context ~ [GER/ENG]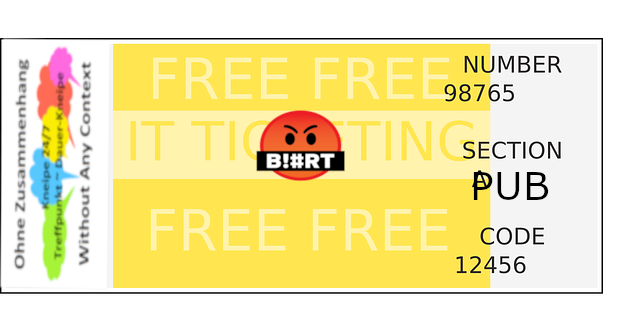 imagen
---
I invite you to write your story behind the photo, I am sure you have many things to share and I will be delighted to read it to you.
---
---
Let no one turn off your inner light
---
---
Blurt continues to grow // Blurt continúa creciendo
---
---
Que nadie apague tu luz interior // Let no one turn off your inner light
Información Importante: