I paint in a new style - Caraculling. 
I draw lines and then create art from them. I look at the lines and look out for firurs. 
There is a lot of information on the Internet about drawing and  different techniques, but there is nothing about creating unique  illustrations from lines and scribble. 
And although several artists have  already tried this technique, no one has developed this direction  deeper, even though it has many positive aspects. Starting from  "anti-stress" and the development of imagination, ending with getting a  full-fledged job without having any special drawing skills. 
The ability  to SEE and COMPARE is important here. 
What's interesting: we don't need  to make any effort at all, the brain will do everything for us! But he  also needs to be trained to see not simple circles and squares, but  animals and people. So from the lines this art "Simpsons" turned out.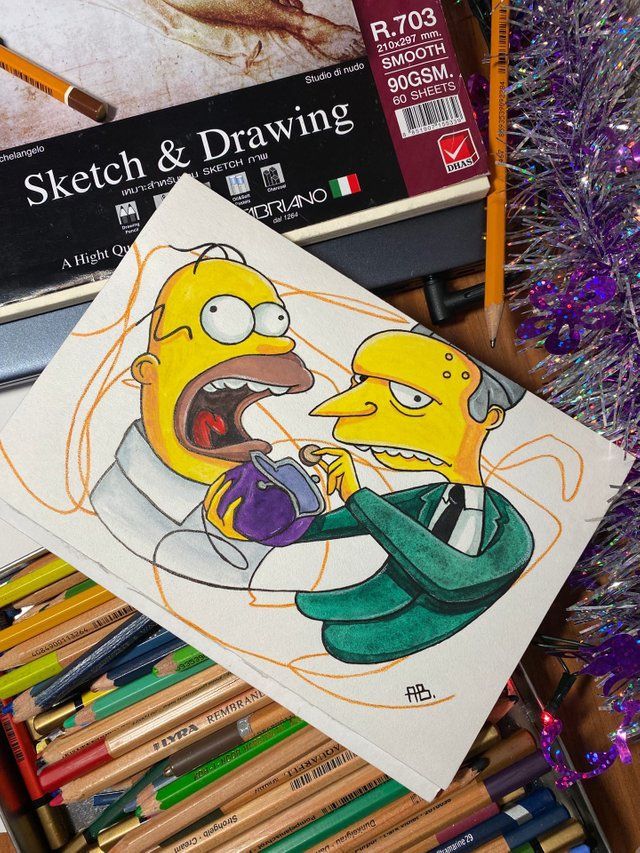 First, I draw these chaotic lines with a pencil. And then I look  and try to discern in this a figure of a person or an animal or a  vehicle and so on.