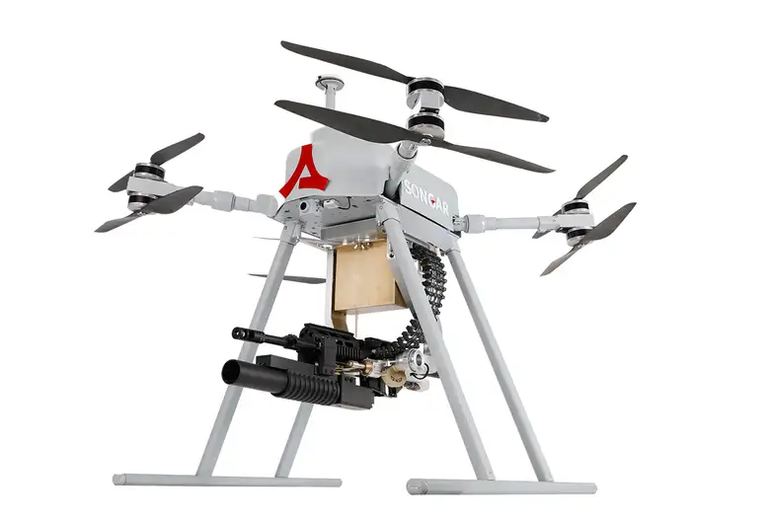 I came across this armed drone article today while searching for non-human aid that could be supplied to Ukraine. This thing can be used day or night, which is great for patrol and providing an advantage during skirmishes.
https://www.newscientist.com/article/2227168-turkey-is-getting-military-drones-armed-with-machine-guns/
I found the manufacturer and sent them an email.
https://twitter.com/asisguard
https://asisguard.com.tr/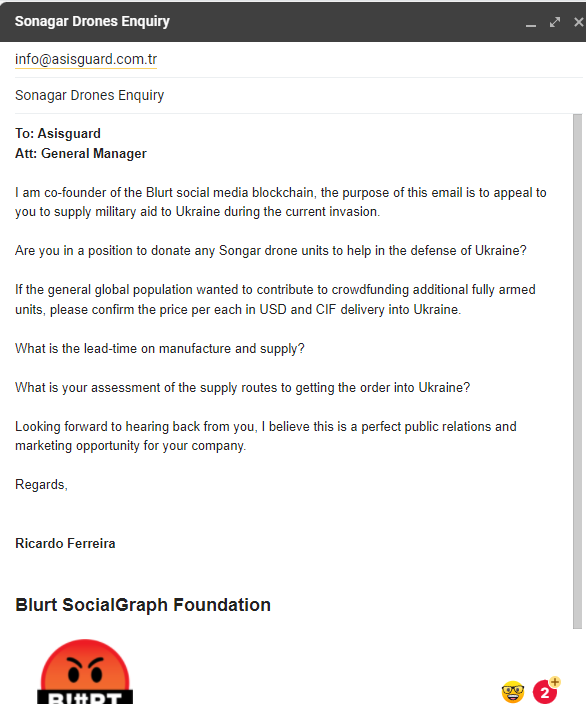 text version.
To: Asisguard
Att: General Manager

I am co-founder of the Blurt social media blockchain, the purpose of this email is to appeal to you to supply military aid to Ukraine during the current invasion.

Are you in a position to donate any Songar drone units to help in the defense of Ukraine?

If the general global population wanted to contribute to crowdfunding additional fully armed units, please confirm the price per each in USD and CIF delivery into Ukraine.

What is the lead-time on manufacture and supply? 

What is your assessment of the supply routes to getting the order into Ukraine?

Looking forward to hearing back from you, I believe this is a perfect public relations and marketing opportunity for your company.

Please tag storm @asisguard on Twitter and request aid for Ukraine.
⭐⭐⭐⭐⭐
---
Edit: I realise this post may not embody the views of the entire Blurt community and hereby disassociate Blurt from it.
Please see my recent post in this regard https://blurt.blog/blurt/@megadrive/blurt-is-neutral-but-i-am-not
---