Because of inclement weather and not much going on in the garden photo-opwise I've been storing up my gardening diary for this week as I would hate to bore the tits off everyone with my tales about weeding (day 1 and the sun came out for once).
Hedge cutting commenced - tick.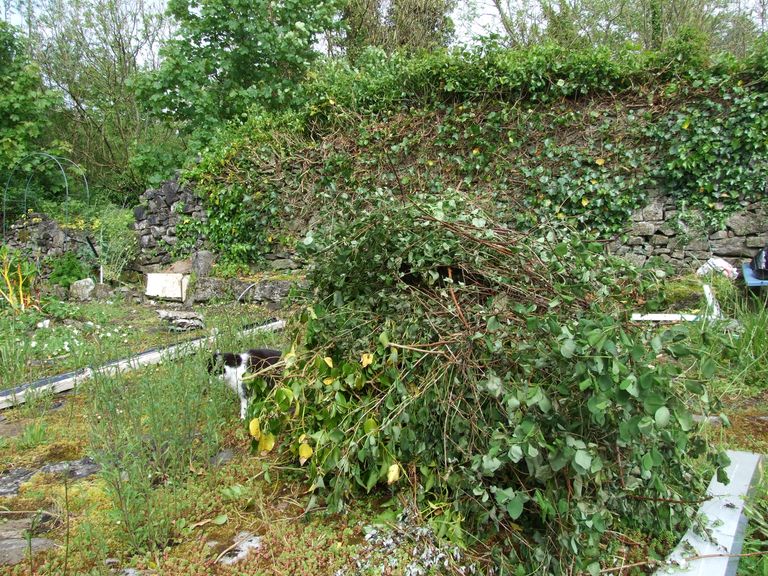 But then I saw @adetorrent's post about 'alleged' fox poop and hacking at a hedge with hacksaw and boltcutter. I wasn't sure if he was being comical or serious so assumed the former. I too had been hacking at my overgrown bush on day 2 which was also SUNNY yay. But no comedic value here just a massive pile of trimmings which I may save for a bonfire. Here are my proper (but cheap) hedge trimming arsenal of tools -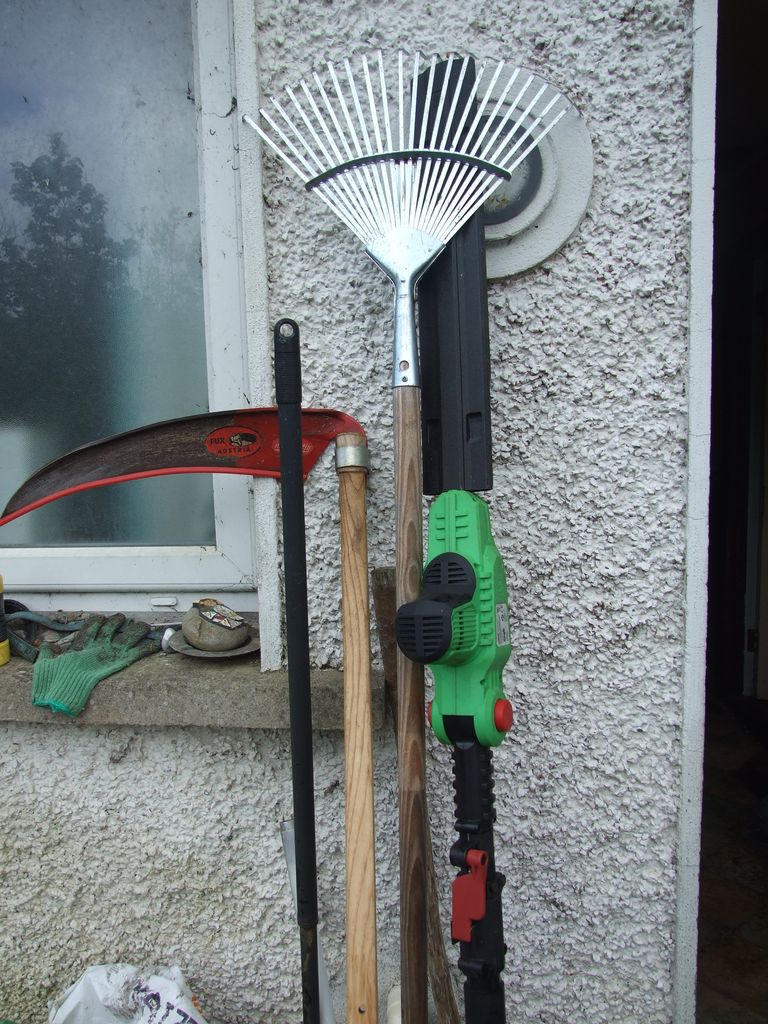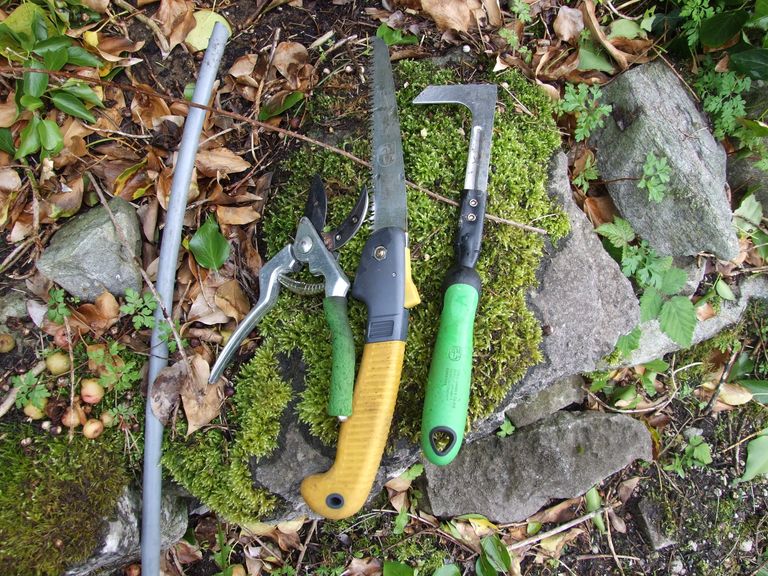 Day 3 I tried to get more organized by making a schindlers list of things to do ranging from urgent to mundane. Actually thats a lie coz everything is urgent at this point as nature is having a party out there what with all the sun AND rain.
I'd got 2/3 of the weeding done in the 'herb garden' and realised this was going to be a 2 yearly job unless I don't sort it out, so I ordered 50m of weed barrier (just for paths). I've also decided to make a little design change to the layout so weeding has finished there for now. I can't implement the change until the winter crops are finished tho.
BEFORE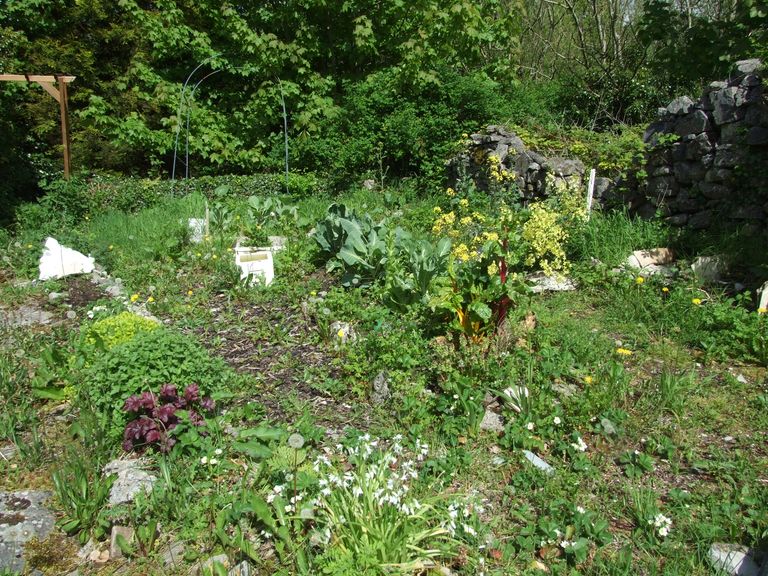 AFTER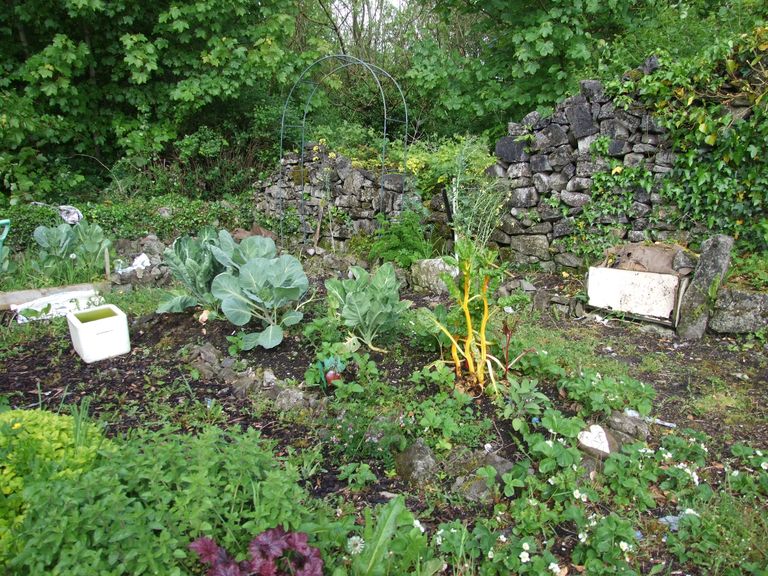 I'm leaving the rampant strawberries for now which have scrambled all over the path and seem very happy. I'll replant them after harvest.
Also a new plant has emerged which I didn't put there and is beautiful. Anyone know what it is?? My guess was nicotiana of some kind?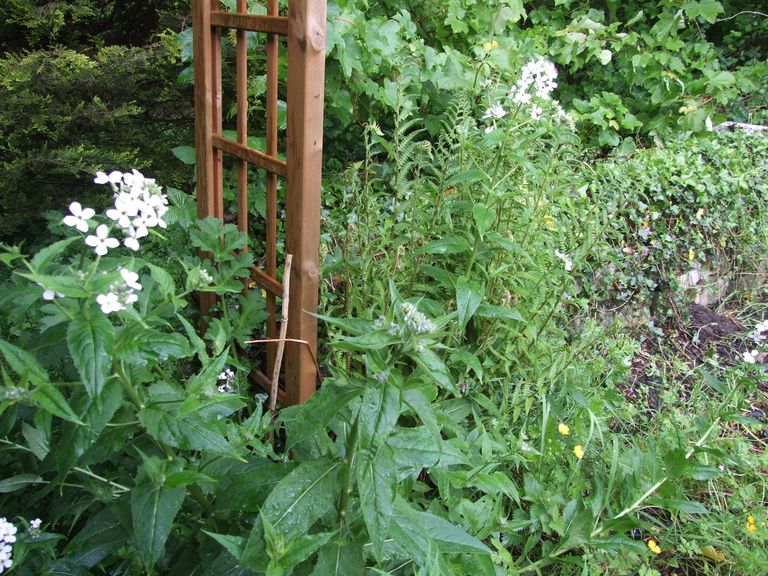 I had filled my garden bag to the brim again and there was no more room in the compost bin so I thought I'd extend it a bit to make more room using some old doors I've been saving for just that. I'm not forking out on good wood for a compost bin or bothering to make it pretty/sturdy even so it's pretty ridiculous looking but I don't care. Sporadic rain kept interrupting the building work tho.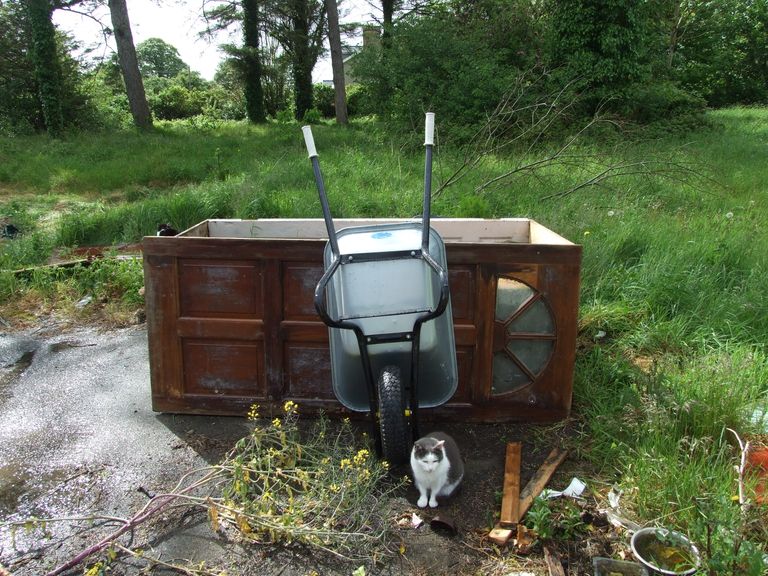 Someone mentioned that my compost shouldn't take 2 years to be ready but I neglected to mention this is a 'dirty compost' bin. Everything goes in it including perennials and creepers/seeds so yes it does take 2 years but I can start collecting from the bottom now.
Addition to my list is a clean compost bin within easy distance of the kitchen.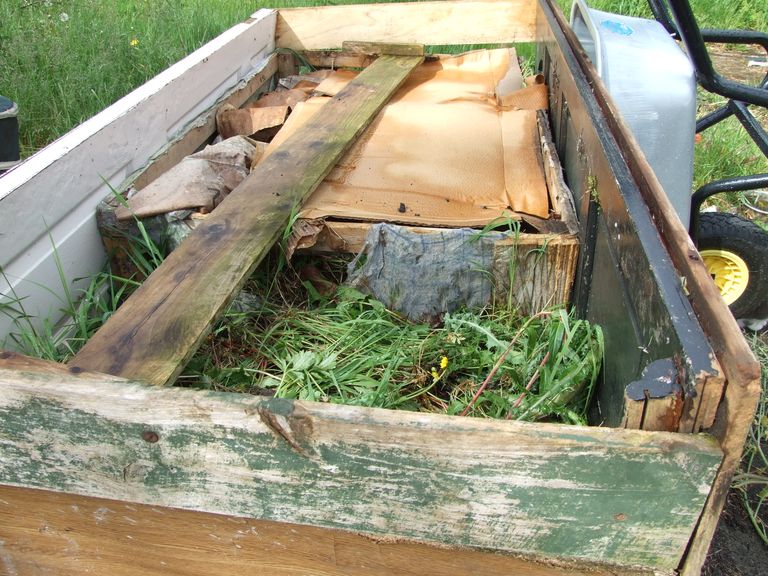 Next day the rain got serious and even stormy. Love a bit of thunder. I especially love playing in the tunnel when it's raining. Nothing like the sound of rain on plastic for reminding me of happy holidays camping in Scotland.
Seeing how many weeds are shooting up I'm now sorry I didn't put a layer of cardboard down before putting the topsoil in. I will have to sort that in the Autumn now. Lesson learned.
I've also started clearing around the new 'pea-bed' ready to lay the weed barrier using my short scythe blade (for undergrowth). Don't know if I'll ever get this under enough control to wield my long scythe, sigh. The grass cuttings will go on top of the potato heugel when it's dried out or when the sun comes out again. Can't wait for this to look nice and tidy.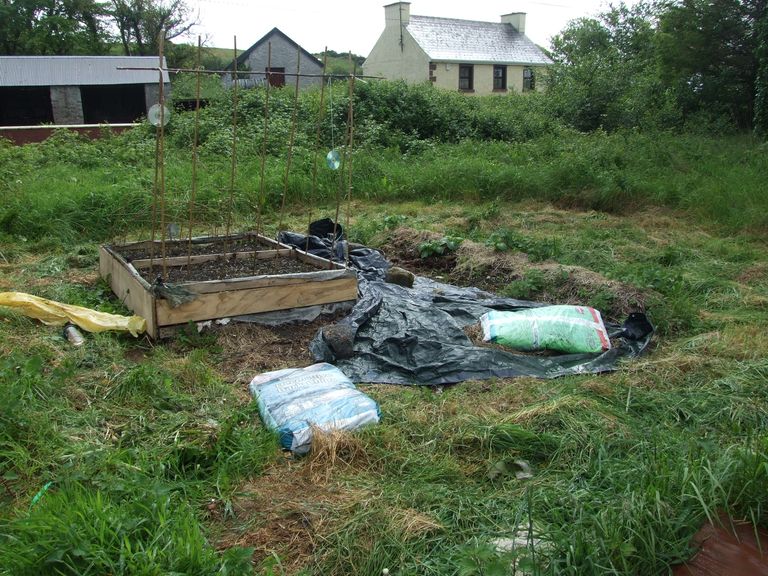 Peas and carrots and beans are all coming up nicely and I've had to put a couple of CD's up to scare the naughty baby carrot eating birds - but still no sign of sweetcorn. What is it doing down there??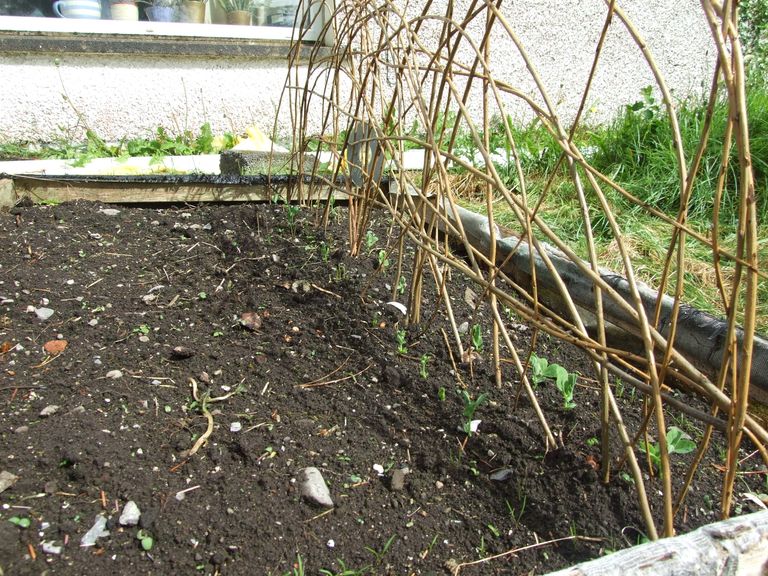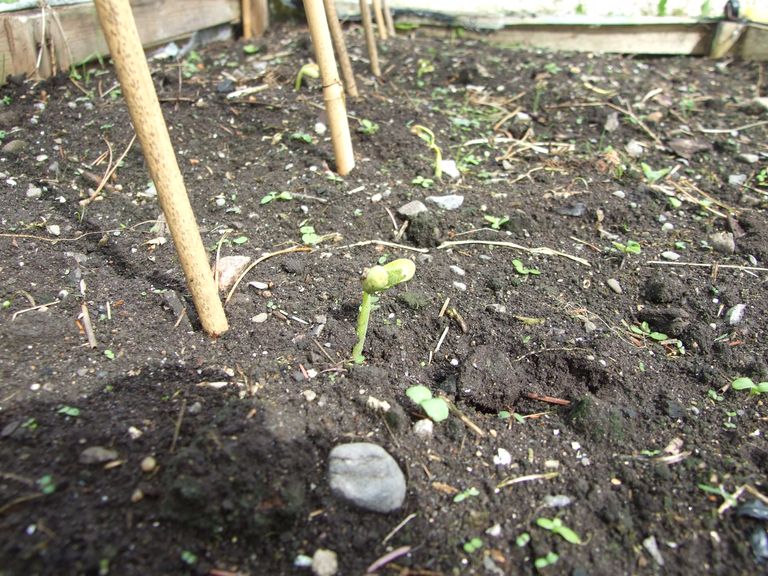 Lot's of patience seems to be the order of the day (or weeks) being a gardener.
Here's those naughty strawberries-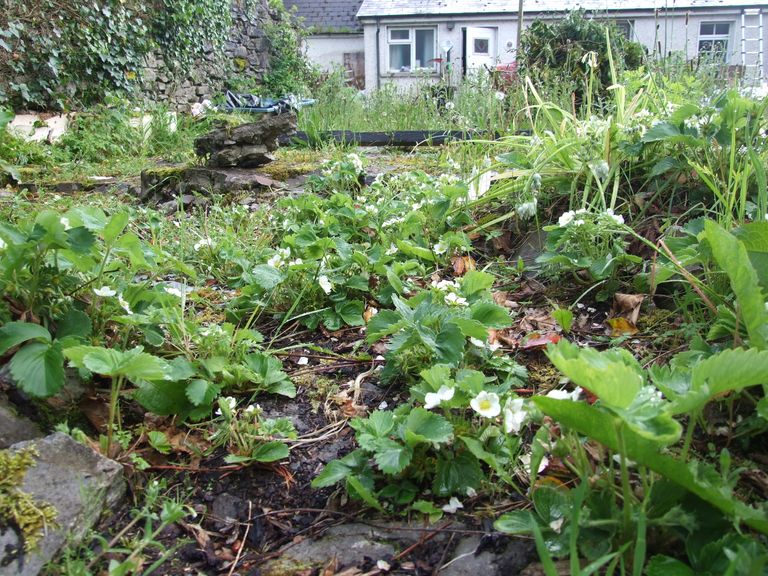 Meanwhile indoors and in the fridge is lurking my walnut experiment but that's for another blog........
---
Posted from https://blurt.live