It's been two weeks since Garden Diary began on Blurt, so this post is a little progress report to talk a little about how things are progressing and what the plans are.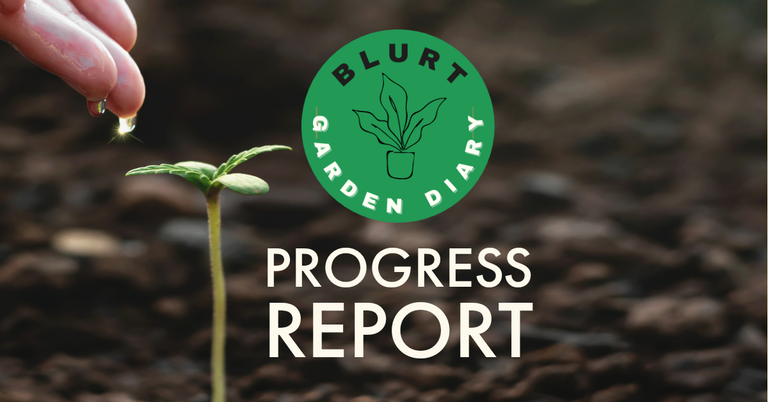 Garden Diary was formed in the absence of a community that supported gardeners, permaculturalists, homesteaders and anyone who appreciates growing plants. As Blurt grows, a supportive community for this niche will be needed, and it's also important to embrace a 'build it and they will come' mentality. Just as a gardener might plant for insects and birds, so too do we hope to sow the seeds for an active and vibrant garden community on Blurt.
Challenges
The aim is to have one major challenge at the beginning of every month, where gardeners across Blurt will use the tag #gardendiary alongside #blurtgardens and #gardening to increase the use of these tags across the platform. Whilst we have only just planted the seed with our first challenge, offering am incentive of 50 Blurt, we are already seeing more use of the tag.
We also hope to run mini challenges throughout the month to help with engagement. The first mini challenge will be published next week.
Curation Report
As the tags #gardendiary and #blurtgardens gain more use, we hope to start a weekly curation report that will read more like a gardening newsletter - a curation report with a difference. By drawing attention to tips and inspiring work by Blurt gardeners, we hope to offer something of real value to the chain.
Twitter
We have started sharing our posts, and good gardening content here, on Twitter. Follow us for updates - we chose the name @gardenblurt as any derivative of Garden Diary was unavailable or didn't suit. This name draws attention to Blurt.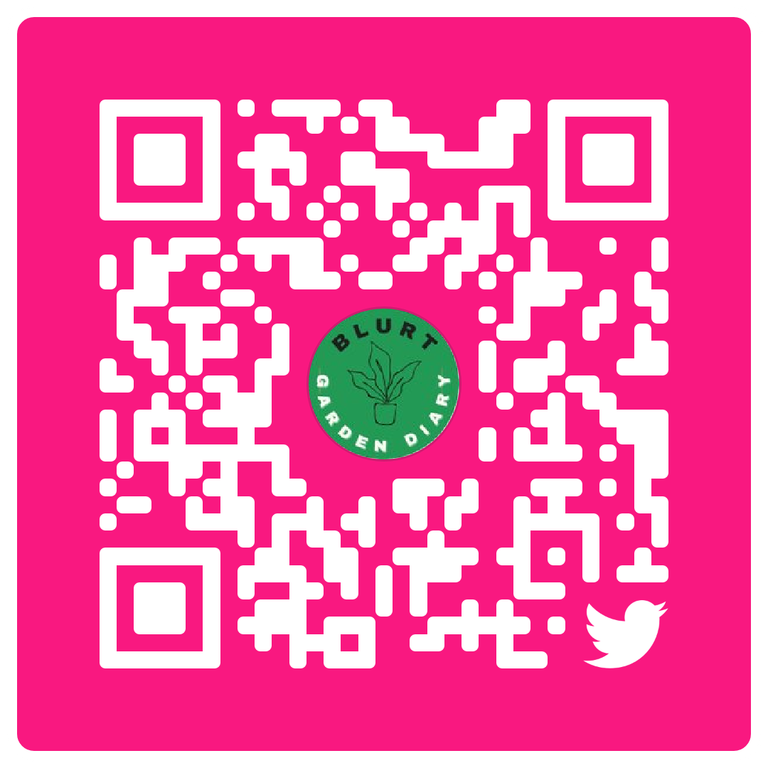 Cross Tag Support and Promotion of Community
One of the problems new projects have is getting the word out. We have been supporting of other garden related content that appears under #flowerphotography and the #colorchallenge, particularly #thursdaygreen, dropping comments and votes to entice budding gardeners to write about their gardens in more detail.
Reception and Support
So far Blurtians have been enthusiastic about the project and have expressed excitement about @gardendiary's efforts with this niche. We have gained one generous sponsor, @leifasaur, and hope to gain others so our upvote counts to encourage and retain new users and old. There are many garden lovers on Blurt whose interests are varied, from experienced market gardeners to succulent growers, cannabis cultivators, flower appreciators, self sufficient food growers, indoor plant lovers, or travel pros who post about visits to botanical gardens all over the world. Many have expressed interest in blogging about this part of their lives now there is a concentrated support system.
How You Can Help
If you are a garden lover, post regularly using the #gardendiary #blurtgardens and #gardening tags, along with any other relevant tags, to help get the word out there. You are welcome to download and use the footer image at the end of this post or contact @riverflows for a personal one. If you have. Twitter account, please tweet about us, give us a follow or share our tweets. It is in everyone's interests to promote and market Blurt and your efforts MATTER.
Commenting on and engaging with our posts also helps, and if you can, give this a reblurt and upvote to help increase our voting capacity.
Delegation and sponsorship of upcoming challenges would also be amazing.
If you have any advice or suggestions, please comment below.

#gardendiary
#blurtgardens
#gardening