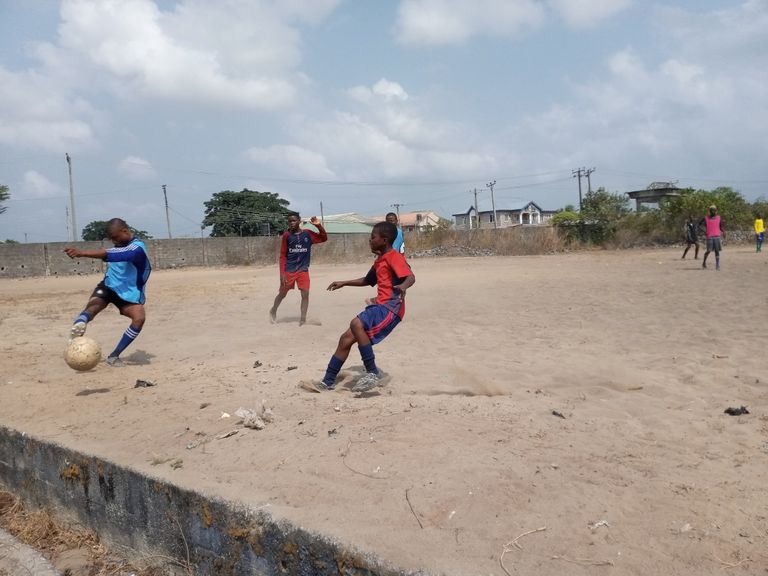 This time around the training was in a different shape. The boys were able to train on the big pitch with full capacity, this is because some other team footballers came to train with us. Football is a game of love and in DFA we give every player room to train with us either you're from the team within or outsiders.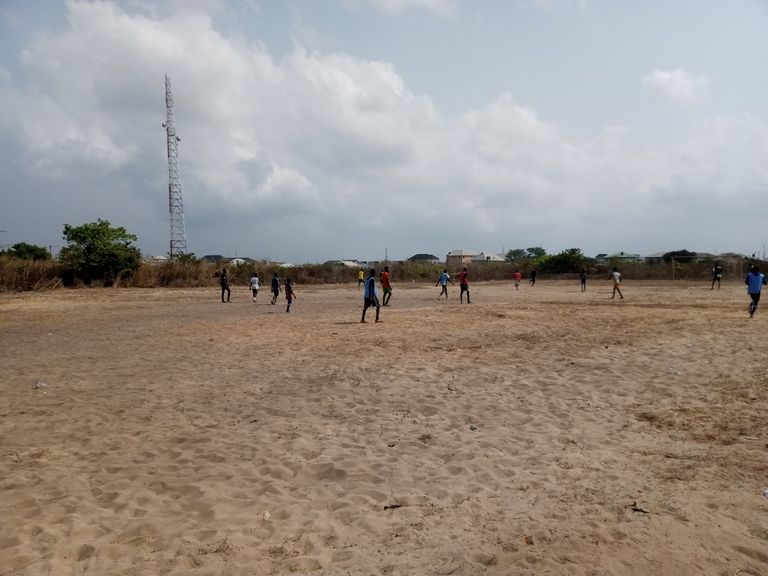 The training was held in the morning and there was a scorching Sun ☀. The Sun was very hot that everybody was dehydrated within a few hours of the training. After all, in football, you don't have to care about the weather because you don't know where you may find yourself tomorrow, so either in the Sun or Rain, we train.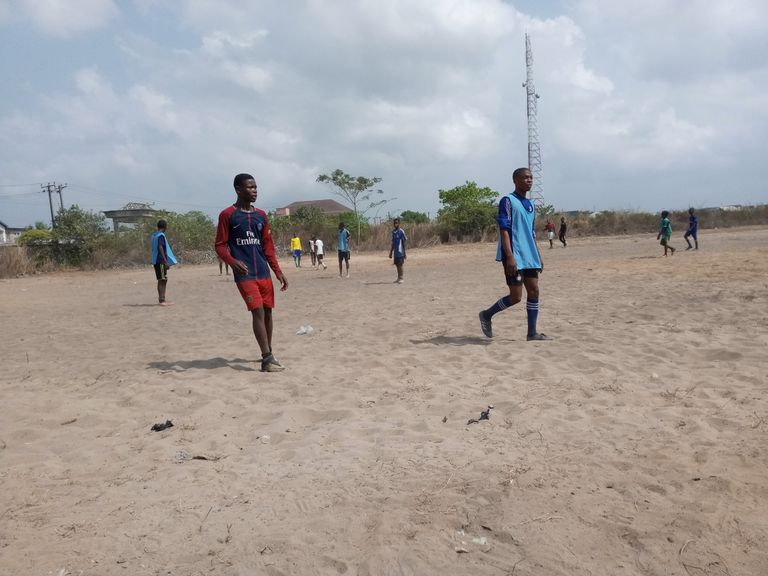 Nature is superb! You can see the photos in this post that they are very bright and visual appealing, it's due to the Sun. Hopefully, someone can bid for it as NFTs 😆, joking 😜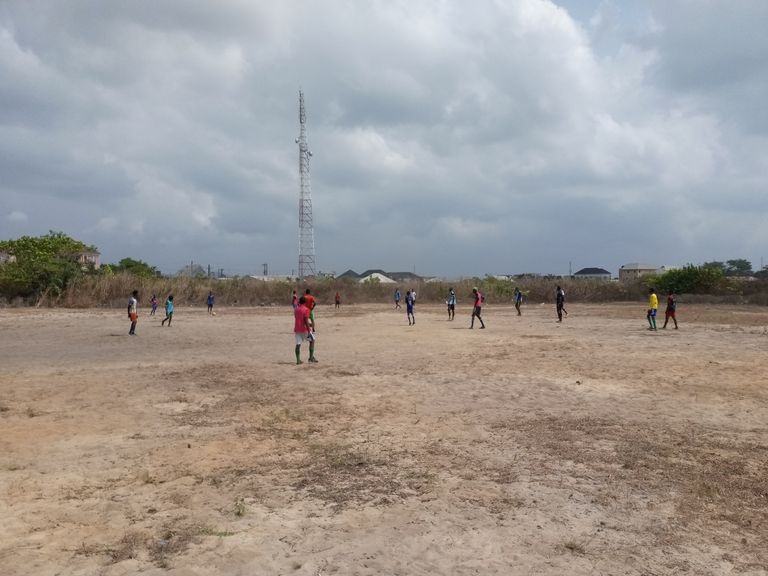 On arriving at the training ground before playing football, the boys did some usual exercises we always do every training day. They jogged around the field 15 times, did 30 push-ups, 75 get-ups, and stretching. You may be surprised that how could they do it, the simple answer is they are used to it.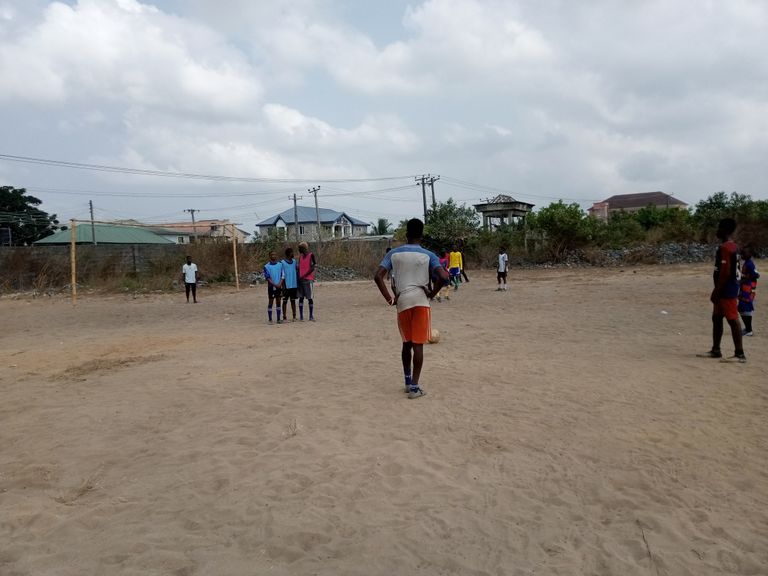 After the football training started, both teams did well. On playing, Team A got a free-kick which was converted into a goal. The final score of Team A and Team B is 2 - 2. I have to comment on their performances once again that, it was wow. Both of them did a wonderful job.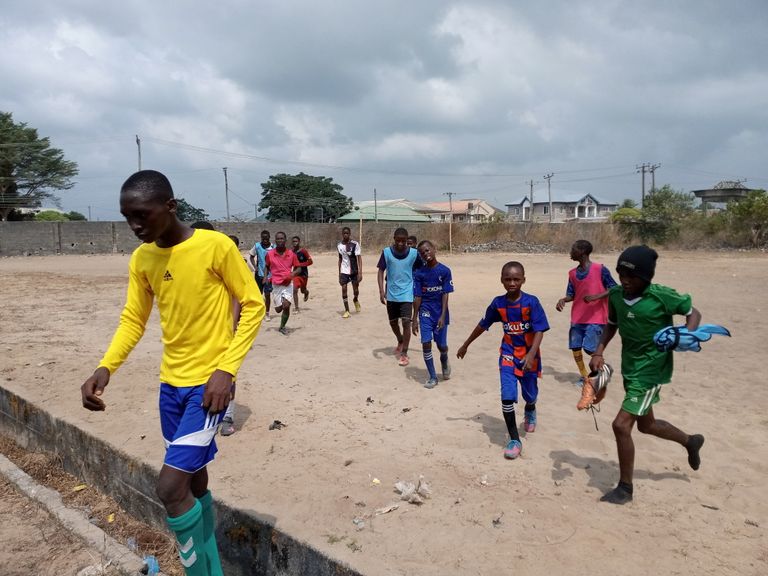 The coach and referee blows the final whistle, the training ended. After few talks with the boys, everyone headed home.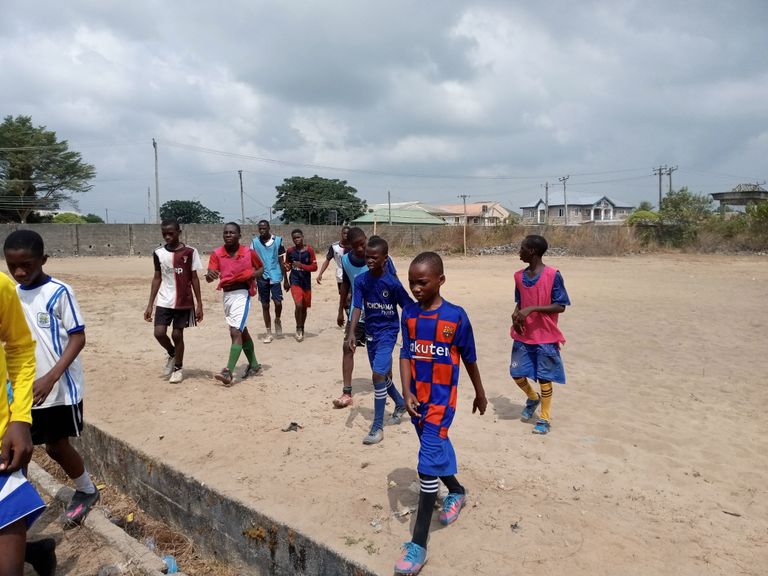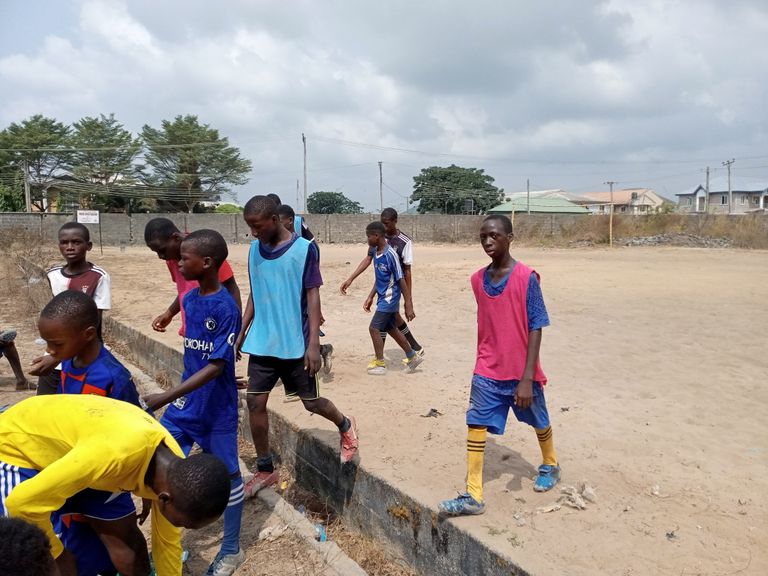 About DFA
If you are stumbling upon DFA (Decentralized Football Academy) for the first time, please check out our Introduction article and this Medium article to see our achievements.
PS: The reward from this post will be used to provide the footballers with full kits, new gear, partake in competitions, visit sports events, excursions, food accommodations, camps, and management for the team.

A Great Thanks to All Our Supporters


Earn free $USD surfing the web with the new Ad-Free Brave browser for at least 30 days.

🙌 Follow Us 🤝