After a long time playing Rabona Soccer Manager, we are glad to announce that we have been crowned the champions of League One which takes us to the League of Champions. We spent a couple of seasons in the league one. I can attest that league one is tough because you play with tough clubs but no doubt LoC will be tougher because in there you play with top and quality teams with a beast OS.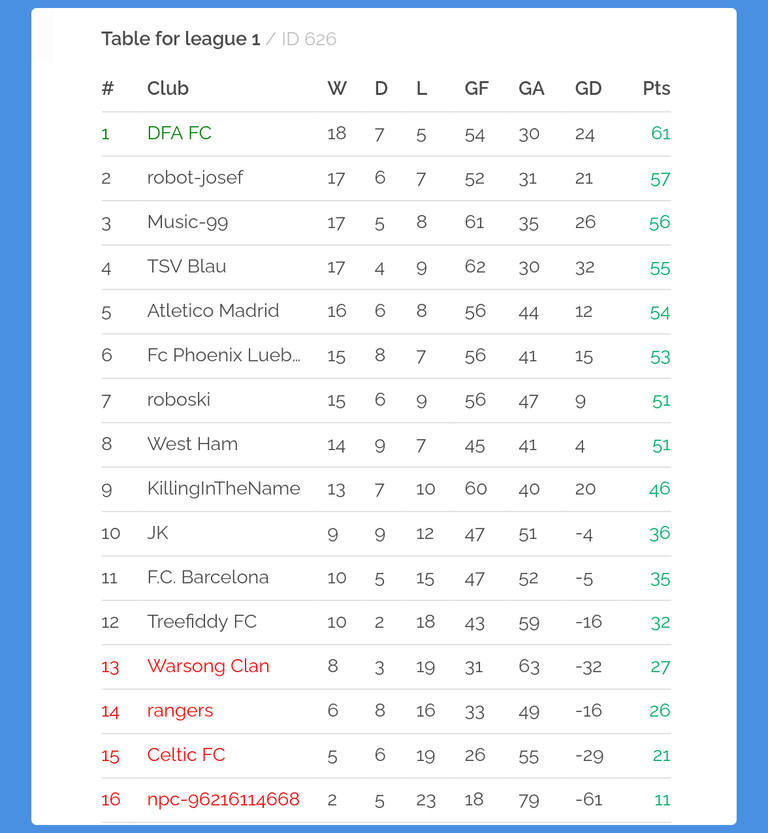 DFA FC player is also among the top scorers in the League One. It was a great season that started with a victory and also ended in a victory ✌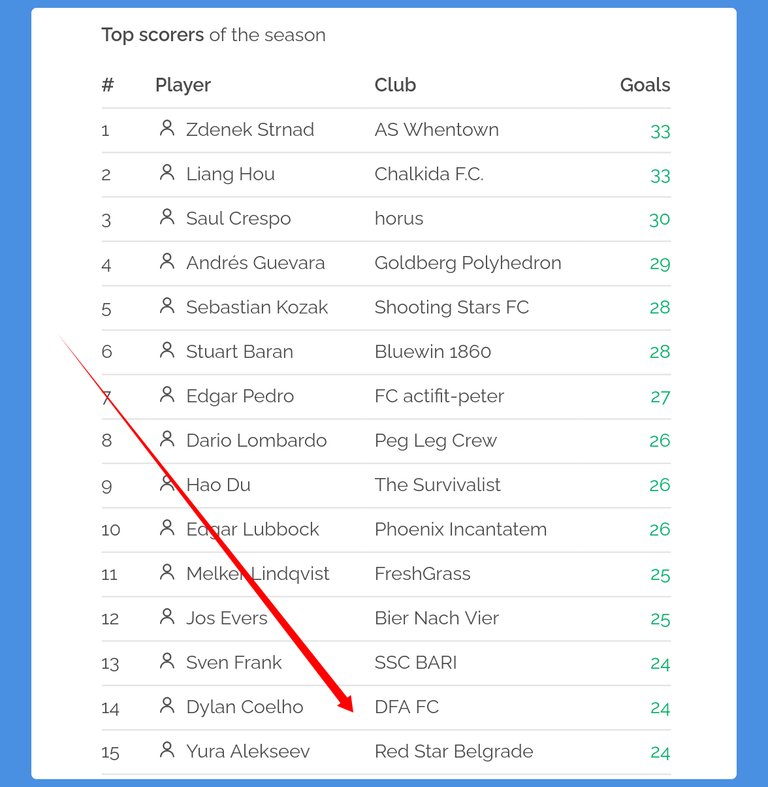 While we spent a couple of months in the League One, we never sell RBN tokens but instead invests it in upgrading the Stadium 🏟️ and we can say that we have gone to high levels. Here is the overview of the team shown in the image below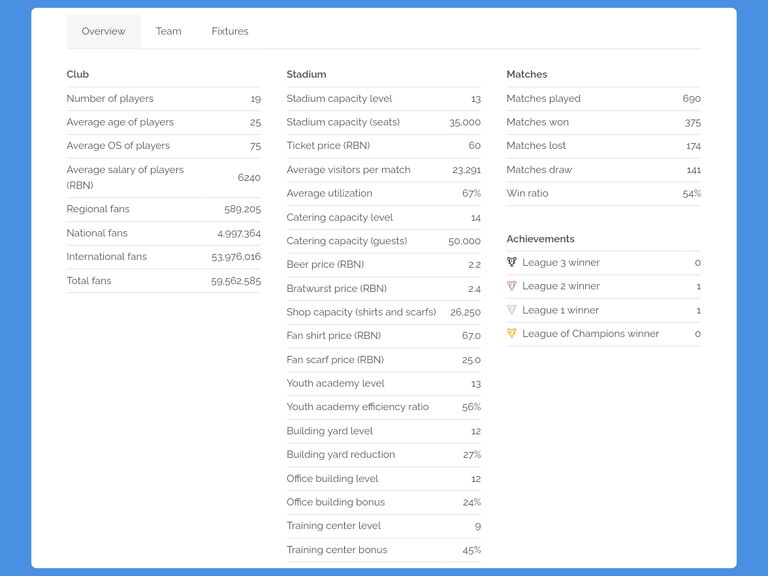 Thank you for reading and see you in LoC!

About DFA
If you are stumbling upon DFA (Decentralized Football Academy) for the first time, please check out our Introduction article and this Medium article to see our achievements.
PS: The reward from this post will be used to provide the footballers with full kits, new gear, partake in competitions, visit sports events, excursions, food accommodations, camps, and management for the team.

A Great Thanks to All Our Supporters


Earn free $USD surfing the web with the new Ad-Free Brave browser for at least 30 days.

🙌 Follow Us 🤝