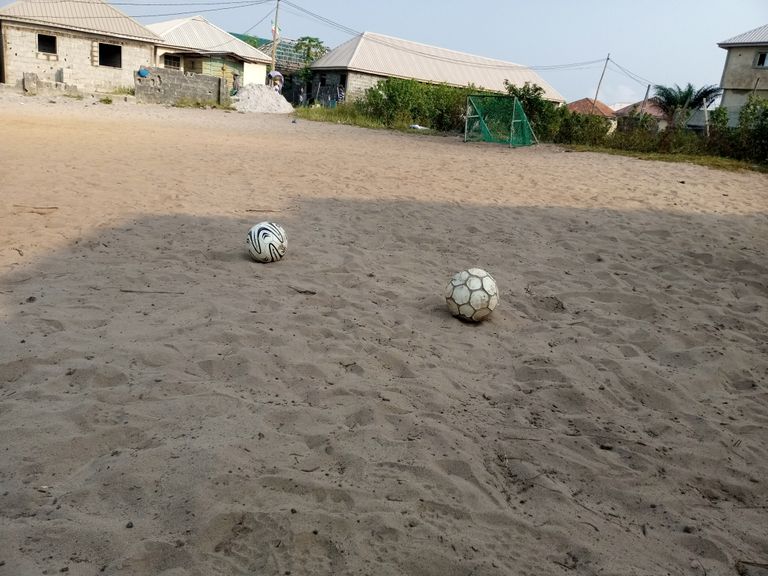 Good day to you all, do have a lovely week!
These are the boys training on the small pitch. As you might have read in the past if you've been following our blogs that we have two fields we use for training, one is small field for training drills and a maximum of 4-aside, and the other one is big field with the standard goal post. The big pitch is where we play match and train every Saturday.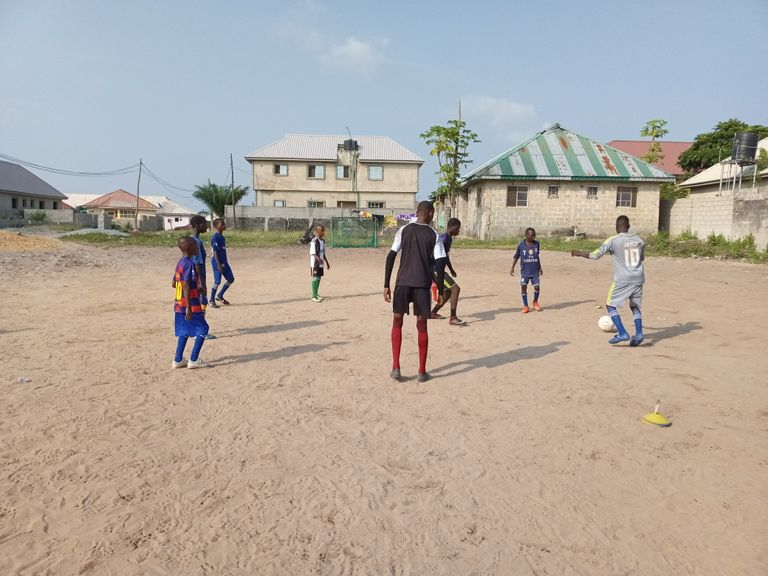 The photos display the lads practicing Man In The Middle soccer drills. The drill is very essential and every professional team do this drill regularly in their training and even when they go for matches. You can take your time and watch a team pre-match training on the field they plan to have a match to see their training, you will surely see them doing the MITM drills.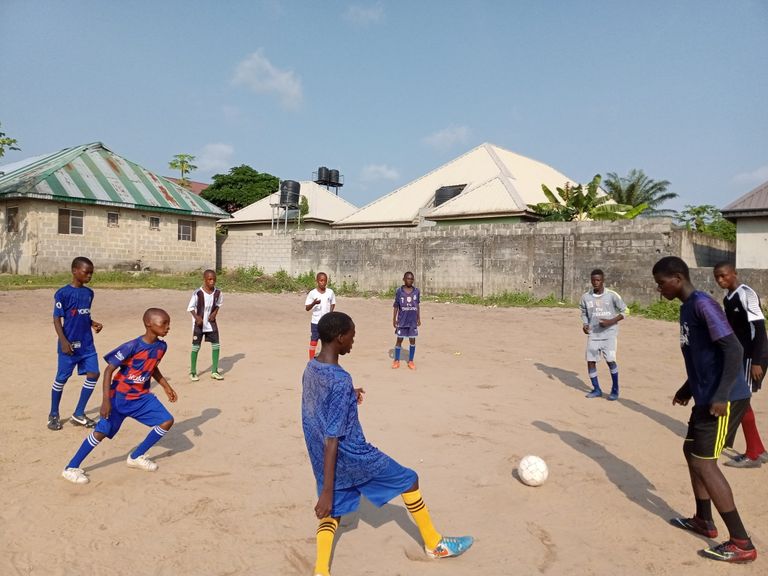 Man In The Middle drill is very important because it is comprised of passes and one of the basic requirements of a footballer is to know how to pass the ball accurately. Man In The Middle improves players in passing, ball awareness, and controls.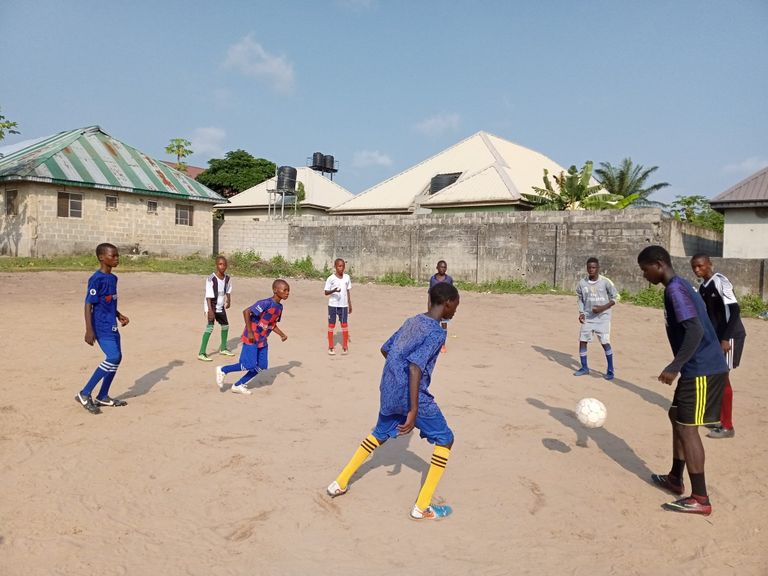 The DFA team do the Man In The Middle shortened as MITM drill every training day and with the drills the boys have gone far in football passes and controls.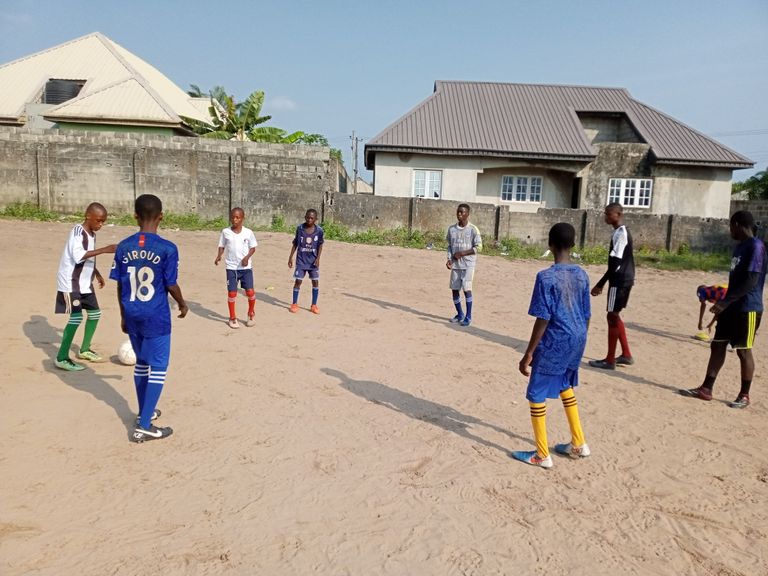 We love how the training is evolving and the boys are enjoying the ride ⚽
~ Team DFA

About DFA
If you are stumbling upon DFA (Decentralized Football Academy) for the first time, please check out our Introduction article and this Medium article to see our achievements.
PS: The reward from this post will be used to provide the footballers with full kits, new gear, partake in competitions, visit sports events, excursions, food accommodations, camps, and management for the team.

A Great Thanks to All Our Supporters


Earn free $USD surfing the web with the new Ad-Free Brave browser for at least 30 days.

🙌 Follow Us 🤝