hey guys
Mufasa here
how are you guys I hope you all are fine.
I cannot play this game much, but as much time as I get, I try to get some rewards. Someone said right that you can't give time to everything. Similarly, I am not able to play this game very much now. But today I made up my mind to play this game and opened the game on my laptop. The game is open, I collect my old rewards which were from last season
Then I saw that if I was in the league of bronze, I thought that I would complete the quest. Then I saw that I had to complete 5 Earth Quest missions, so I thought why not make a recording too that you see above.
I played about 8 rounds in which I completed my first quest of this season with 3 rounds each. I mostly prefer magic cards in earth quests and love magic cards. When I take most of the cards on rent, my first choice is magic cards.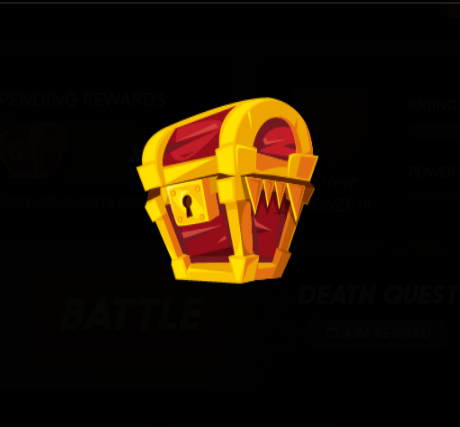 if I talk about the reward which I get from these 8 rounds is only 3 Credits and that's why I hate my life😥😥😥😥😥😥😥😥
That's all
❤️𝒍𝒐𝒗𝒆 𝒚𝒐𝒖 𝑩𝒍𝒖𝒓𝒕 𝒄𝒐𝒎𝒎𝒖𝒏𝒊𝒕𝒚❤️
If you think that the post is over, then it is not because any post does not end without reacting. If you like my post then follow me so that I can follow you too, you can also vote and comment if you enjoyed reading my post.
Witness Link
https://blurtwallet.com/~witnesses ( Search - @iammufasa )
---
You can follow me on these websites also-:
I am MUFASA
See you after a break
SIGN☢️OUT