This is a photo of Lola chewing on a stick … but looks like she's smoking a cigar.
There used to be these really fun tags on Steemit #dogsofsteemit #steemitdogs etc where you could post funny pictures of your dog doing funny things.
I think we still have #blurtimals here on Blurt and also #caturday but maybe we need a #doggerday or hashtag for our puppies.
What do you think ?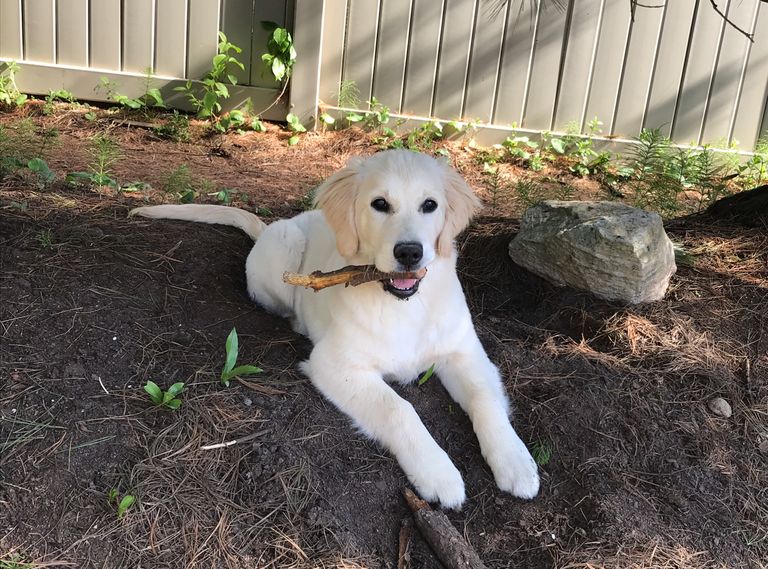 Photo taken in the garden with my iPhone XR.