Erstmal : Frohes neues Jahr!
Wir danken euch allen ganz herzlich für eure Unterstützung!
Wir machen natürlich auch im Jahr 2022 weiter!
First of all : Happy New Year!
We thank you all very much for your support!
We will of course continue in 2022!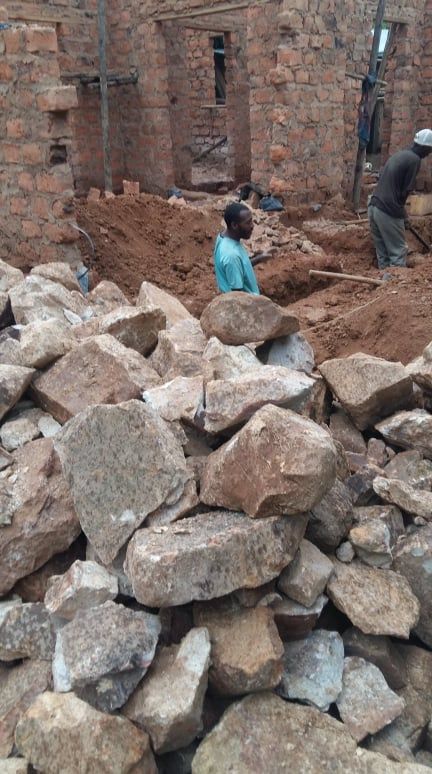 Weiter geht es auf der Baustelle.
Die Mauern mit den Rissen werden erneuert.
Da genug Spenden zusammengekommen sind,
kaufen wir jetzt noch zusätzliche Eisen, die dann eingebaut werden.
The construction site continues.
The walls with the cracks are being renewed.
Since enough donations have been collected,
we are now buying additional irons, which will then be installed.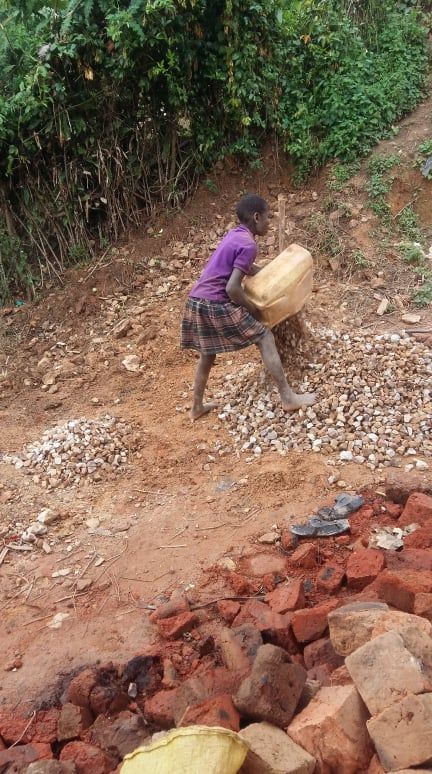 Die Kinder wollen natürlich auch helfen und tun das auch.
Die Schulen sind seit Wochen geschlossen.
Geplant ist, daß sie am 10. Januar wieder öffnen.
Allerdings ist die Omikron-Variante auch in Uganda angekommen,
sodaß der Schul-Lockdown vielleicht doch verlängert wird....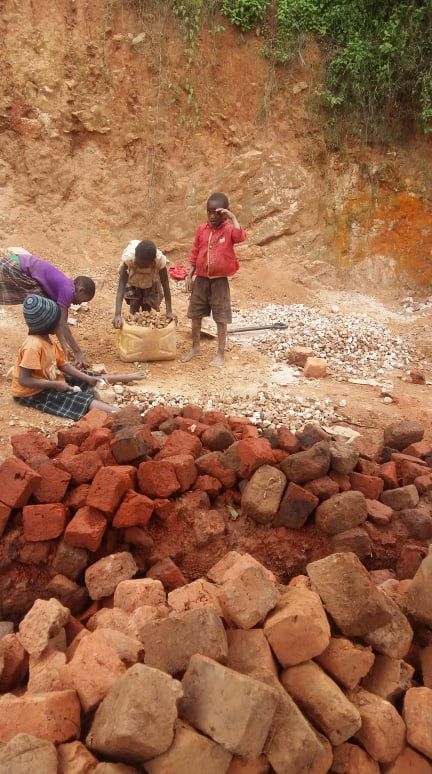 The children, of course, also want to help and do so.
The schools have been closed for weeks.
The plan is for them to reopen on 10 January.
However, the Omicron variant has also arrived in Uganda,
so the school lockdown may be extended after all....