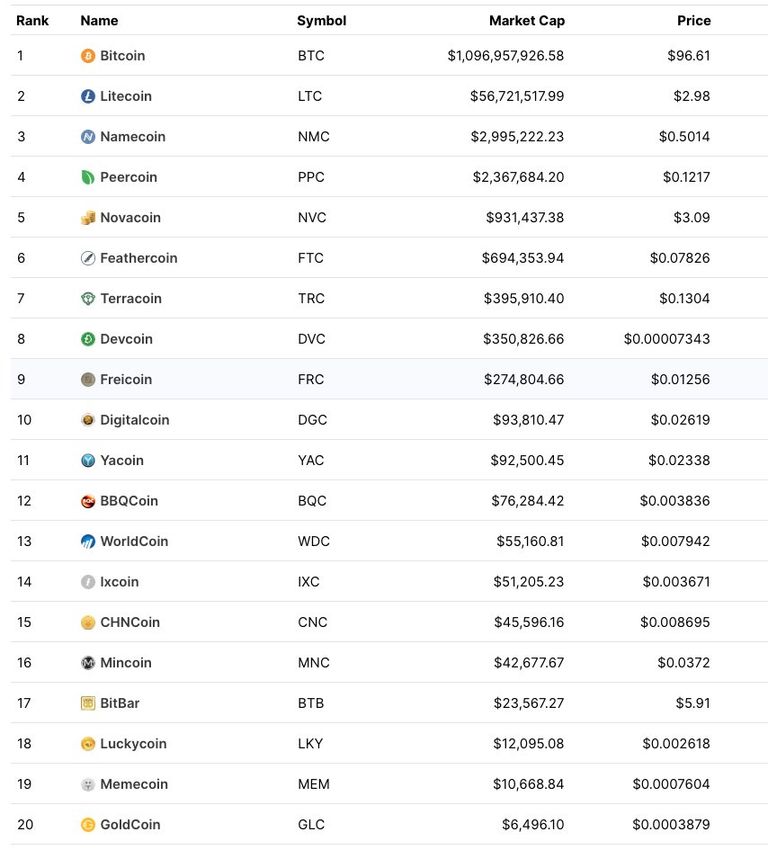 The image above is a screenshot of the top 20 crypto coins by market cap as of June 30, 2013. How many do you know?
I myself am only familiar with Bitcoin and Litecoin. At that time the price of Bitcoin was still at the level of $96, whereas now it is around $60,000.
Crypto which at first had not received attention has now become a new prima donna and a threat to the status quo. Previously we only knew 4 kinds of assets, namely money, securities, precious metals/stones, and property. Now there is a new type of asset, namely digital assets consisting of crypto and NFT.
Undoubtedly, a revolution is underway. Will we just stay on the periphery, or participate in this change? Collect as many coins as you can, because a future with crypto is inevitable.