Important: This post does not suggest that you should actually invest
One of the coins that has been catching my attention since the beginning of the year and that I have been talking about to many people when they ask me is ONE. I remember I started buying ONE when its value was still 0.7c. Since then it has been rising, little by little.
But first of all, it is important to know that ONE is not just another currency among many others. I suggest if you have time, look at their website and read the entire project. Also research about the currency. Why don't I talk about it myself here? Because when you search, you will find a lot of content, you will perhaps "believe more" or less and draw your own conclusions by yourself. This is the central idea of ​​learning. I plant a seed and you'll come back and take care if it's in your interest hahaha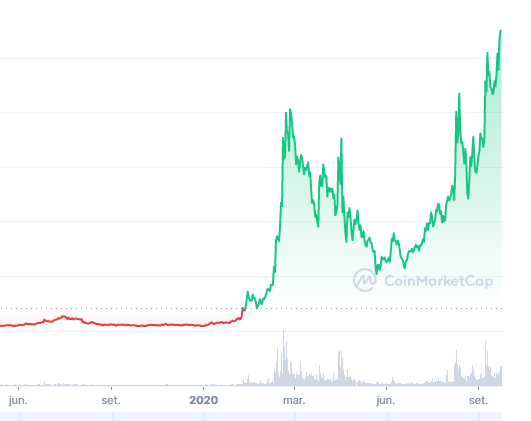 Returning to ONE itself, the project has shown itself to be increasingly promising and its advances and capitalization as well. At the moment ONE beat its ATH and is expected to rise further if the BTC continues to confirm its rise. It is a coin that can be worth $1 dollar easily.
Do you have ONE in your wallet? What do you tell me more about her?